The current set of events has caused corporations to rethink their workspace policies. In the present environment, most businesses are having to put in place new measures for their workforce rapidly, often with no previous comparable experience. How has the outlook of organisations changed around usage of space and the way they work? What are the small and large operational changes and disruptive solutions in the workspace that will enable this new reality? PwC, CoWrks, and the GRI Club together have conducted a detailed survey on the 'Workspace of the Future' amongst an audience from various corporate sectors to capture market sentiments. The insights of this survey will be presented exclusively at this meeting.

Is supporting wellbeing critical to building and sustaining workforce resiliency?

What could be the new business continuity plan?

Technology the new design mandate?

Will cross-industry talent exchange be the means for "sharing" talent?

How will this disruption aid in making progress toward the longer-term upskilling and reskilling agenda?
Submit your interest (Non-members)
Participation is restricted to Club Members and eMembers.
If you would prefer to contact us by email, please send to [email protected].
Our team will get in touch with you soon to confirm your participation
Participation is restricted to Club Members and eMembers.
If you would prefer to contact us by email, please send to [email protected].

Anubha
Director - India Real Estate ClubGRI Club
Please fill your crisp Personal Biography here.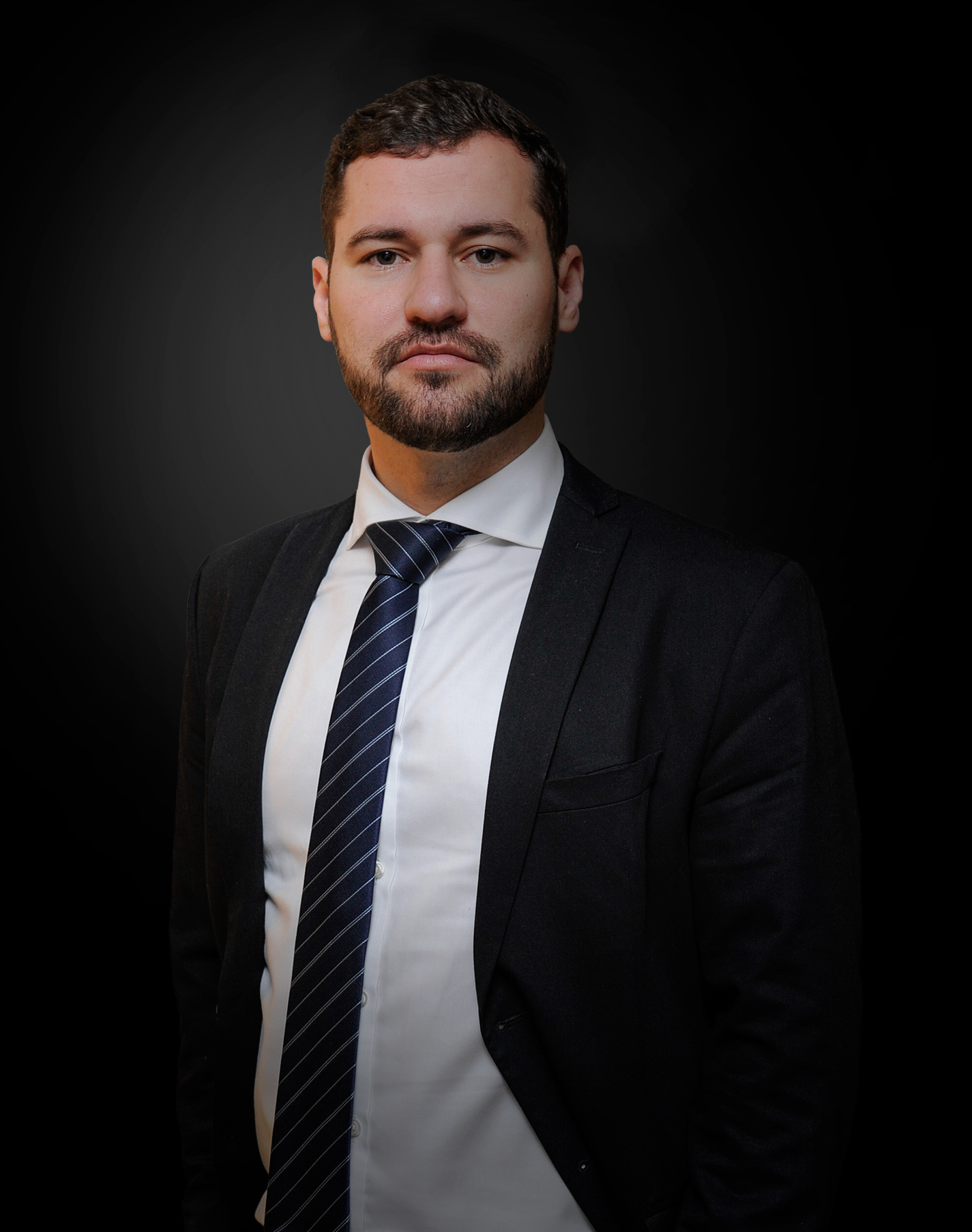 Pedro Nicolau
Pedro Nicolau
Global Head of Infrastructure & India
GRI Club
+55 11 98620-3494
+55 19 3203-0645
Pedro Nicolau is a Partner and the Global Head of Infrastructure and Portfolio Director for India at GRI Group. He leads the infrastructure division which is active in Latin America, India, China, and the USA. He also leads the real estate activities in India with a local team based in Mumbai. Prior to GRI, Pedro worked for Clarion Events Brazil in the Transportation, Mobility, and Sanitation portfolio. He has a bachelor degree in International Affairs at Unesp (São Paulo State University).

Priya Mathias
Priya Mathias
Country Head Real Estate India & Sr.Director Real Estate Asia Pacific
GRI Club
+919833945086
Priya is leading the strategy, investors relationship, business development, key account management, content development, special projects, events and team management across B2B/B2C at the GRI club. Headquartered in London, the GRI Club is a 'membership by invitation' club reserved exclusively for a qualified individual (C/Director level decision-makers) in real estate globally. Priya is a part of the GRI Management team and leads the India real estate relationships (Investors, Lenders, Developers, and operators) she is also responsible for the group's Asia Pacific business expansion. She has over 20 years of Marketing and Communications experience across real estate, hospitality, media and retail industry.

Abhishek
CEOCoWrks India
India
Abhishek Goenka is currently the CEO of the RMZ Family Office and the CEO at CoWrks. He is also the CIO at CoWrks Foundry. Previously, Abhishek has worked with PwC and BMR, and in both firms he has been actively engaged in advising families in setting up a governance framework and also on succession planning. He has also assisted promoters of some of the largest listed companies in Bangalore in moving to a Trust holding structure, including dealing with cross border issues. Abhishek is well versed with the various operating models of single and multi-family offices. Abhishek is also known for his domain expertise in real estate and Prop-Tech. Adhirath
DirectorShekhawati Cred
India

Adil
Jt.Managing PartnerCredberg
India
Adil Engineer is a founding Director and Managing Partner of Credberg and is based in Mumbai. Adil is responsible for Jointly leading the firms growth Strategy. He has more than 28 years of experience encompassing investment banking, investment management and construction. He has advised on deals in excess of US$ 4 billion across asset classes and the entire capital stack. Mr Engineer was previously a Partner at Brookfield Financial where he was instrumental in setting up the Indian operations and for leading the investing banking and advisory function.

Aditya
Managing DirectorGowra Ventures
India
An Engineering Graduate from Osmania University, he Hails from the illustrious business family of GOWRA, a five decade old conglomerate having presence in diversified business verticals like "Real Estate", Pharma, Petrochemicals, Software Development, Engineers & Aerospace, Food additives & Preservatives, Financial Services etc. completed more than 2 Mn sft and 2 Mn sft under construction. Aditya is a founding member of "CREDAI "Hyderabad and has been the Treasurer since inception till last year, he was elected as Vice-President. Aditya is in the forefront in dialogues / discussions with Govt. authorities / other players of building industry, and his insightful and pragmatic contribution have influenced decision / policy making.

Aditya
DirectorTeam One Arteq
India
Aditya leads the Experiential & Wellness Design Practice @TOA. With 16+ years of experience in leading the development of integrated technology-enabled workplaces, that combine an organization's strategy, space types & sciences to create interdisciplinary facilities that lead to innovations & creative breakthroughs, he proposes designs that are at convergence of engineering, efficiency & wellness. He uses the work environment as a tool to solve organizational challenges. He understands issues firms face as they attempt to effect change through the built environment and helps develop data-driven planning and property solutions that link design to all business functions and organizational goals. He is a CoreNet Global & GRI member.

Agustín
PresidenteLevy Holding
Mexico
Responsible for the group's business vision, planning, strategy definition and business diversification. Focused on inorganic growth, on long-term results and on the generation of value within each of the group's companies and shareholders.

Alexander
Managing Director Deal Manufaktur GmbHDeal Manufaktur GmbH
Germany
Experienced Director of Real Estate Investment s with a demonstrated history of working in the real estate industry. Skilled in Acquisitions, Real Estate Economics, Real Estate Transactions, Investment Properties, and Mergers & Acquisitions (M&A). Strong real estate professional with a Master's Degree focused in Real Estate / Finance from The University of Reading.

Alok
MD & CEO, Office BusinessBrookprop Management Services Pvt Ltd
India
Alok is CEO, India Office Businesses, Brookfield in India, which at present includes 16.8 MSF assets in five IT / ITES SEZ across NCR and Kolkata, Powai 4.2 MSF and Equinox with 1.25 MSF. In this role he is heading all aspects of the business including operations, construction and leasing of ~22.25 mn sq ft. Alok has over three decades of experience in deal sourcing, evaluation, closing & asset management across asset classes and has played principal role in investments across residential, commercial, warehousing & mixed-use developments. Prior to joining Brookfield, he has also worked with Milestone Capital Partners, wherein he spearheaded many funds with an investment of Rs 3000 cr in the real estate development, mezzanine and REIT

Alok
PrincipalBlackstone - India
India
Alok Jain is a Principal in the Real Estate Group. Since joining Blackstone, Alok has been involved in evaluating real estate investments in several property types. Before joining Blackstone in 2011, Alok worked as a Hardware Engineer with Nvidia Graphics and was involved in designing and verifying complex computer chips. Alok received Bachelors of Engineering (Hons.) from BITS-Pilani where he was awarded the BITS-Merit and BITS-Alumni scholarships. He completed his MBA in Finance from the Indian Institute of Management (IIM) Bangalore

Aloke
CEOAscendas First Space Development Management Private Limited
India
Mr Aloke Bhuniya is the Chief Executive Officer of the Ascendas-Firstspace platform. Aloke brings with him 17 years of experience across Real Estate Investment & Development, Private Equity and M&A Transactions across industries in India. Previously, Aloke has spent over 9 years in Everstone group, managing the various initiatives of the group in real estate, which included IndoSpace and Everstone Capital. As Managing Director of IndoSpace Capital Advisors, Aloke was responsible for investment to develop Industrial Real Estate in India. His responsibilities included identifying investment opportunities, monitoring developments, achieving financial closure and exiting projects after development and leasing.

Amar
Managing Director & CEOXander Finance
India
Since mid-2012, Amar has led Xander's credit platform to a position where it has emerged as one of the few survivors in the high yield secured credit space in India. He brings with him over 25 years of investment banking, credit and consulting experience and has led several marquee M&A/PE transactions, IPOs and follow on equity offerings, as well as Project & Structured Finance transactions. From 2007 to early 2012, Amar headed the RE vertical of Kotak Investment Banking which raised over US$1.5 BB of equity for leading RE developers. He also led corporate restructuring and advisory assignments for leading RE and infrastructure groups. Earlier, Amar had worked for Lazard (Investment Banking), IL&FS (Project Finance) and PwC (Consulting).

Amit
CEO & Managing DirectorASK Property Investment Advisors Pvt. Ltd.
India
Mr. Bhagat Co-founded the Real Estate Private Equity business of ASK Group in 2008. He has experience of more than a decade in the mortgage finance including as National Credit Head for the mortgage division of ICICI Bank. He was also the head of ICICI Property Services and has advised/syndicated over US $ 500 Mn of private equity investments. At ASK, he has raised and manages/advises an offshore and three domestic funds amounting to US $ 500 mn. He has invested in 25 projects in five cities and demonstrated complete exits from 11 projects. Mr. Bhagat is a Chartered accountant.

Amit
MD and Country HeadHines - India
India
Amit Diwan is a Managing Director and the Country Head for Hines in India. Amit joined Hines in 2015 as the Chief Investment Officer. Prior to Hines, Amit was a Director/Partner at Piramal Fund Management for 5 years, responsible for the platform in North India which he had setup in 2010. Before his 2 year stint at Jones Lang LaSalle from 2008-2010, Amit was based in Singapore for 7 years and worked across Asia-Pacific, covering over 10 countries from Japan to UAE to Indonesia, first as a strategy consultant at Marakon Associates and thereafter as Head of Investments at GE Real Estate Southeast Asia. Amit received his BA in Economics from the Shri Ram College of Commerce, Delhi University and earned his Masters from IIM, Ahmedabad

Anuranjan
MD & CEO, Lumos AlternateLumos Alternate Investment Advisors
India
Anuranjan Mohnot, is founding MD and CEO of Lumos Alternate Investment Advisors Private Limited. Lumos is currently focusing on stress and last mile funding projects. Prior to Lumos Alternate, Mr. Mohnot was Managing Director and CEO of Amplus Capital Advisors Private Limited and was responsible for setup of Real Estate Fund for the Lalbhai group (Arvind Limited). Amplus has successfully invested and exited in the projects of some of prominent developers in India. Mr. Mohnot has wide experience in various cross functional areas at some of the leading business conglomerates including Motilal Oswal, FutureGroup's $450 million Horizon fund, Essel Group, Reliance, Little & Co. Mr. Mohnot is B.com(H), LLB, CA & CS