Senior Director-ResearchColliers
India
As Head of the Research Services team for Colliers International in India, Siddhart and his team work closely with the India business leaders and APAC Research team to share market insights and recommendations to generate business opportunities. Siddhart brings over 19 years of experience in the real estate sector, in Research, Transaction Management, Consulting and Advisory Services. He has strong exposure in asset classes like Housing, Commercial Offices, Retail, Industrial & Warehousing Spaces, Hospitality and Mixed-use projects. He has a M.Phil. degree from the Dept. of Land Economy in Cambridge University. He also received his B.Com and MA degrees in Development Planning & Administration from University of Pune.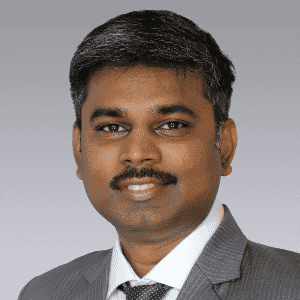 Managing Director - Industrial & Logistics ServicesColliers
India
Real Estate Transaction professional with cognizance of local market trends in India and global connections across markets in Asia Shyam joined Colliers in 2015 in the Chennai office services team. Colliers's entrepreneurial culture and & client first approach motivated him to join the organisation. Shyam brought a wealth of advisory experience with him, having worked with clients across India and Sri Lanka. Shyam has worked across clients in the office and industrial leasing space for the last five years, delivering enterprising solutions to clients. Shyam has been working tirelessly in the Real Estate Sector over the last 16 years and is the leader for the Industrial & Logistics Services sector in India for Colliers.
The focus on making India a global manufacturing hub, has caused warehousing clusters to expand beyond tier 1 cities to tier 2 and 3, providing value add opportunities and greater competition for yields and new funding strategies.While the Industrial & Logistics sector was already on a consolidation path, the pandemic situation had further led companies to rethink their entire supply chain networks to augment their ability to cater efficiently to the end customer.
This eMeeting will assess such pros and cons of investing in India's Tier 2 & 3 cities for Industrial Warehousing Real Estate.
Challenges and opportunities that lie in Tier 2 cities

Key developments envisaged in the near to medium term

Competitive strategies for developers and funds going forward
Submit your interest (Non-members)
Participation is restricted to Club Members and eMembers.
If you would prefer to contact us by email, please send to [email protected].
Our team will get in touch with you soon to confirm your participation
Participation is restricted to Club Members and eMembers.
If you would prefer to contact us by email, please send to [email protected].
Check what India Members have
to say about our Private Meetings
Bringing together senior players in the real estate market, the GRI Private Meetings combine personalised and data driven matchmaking, full of unpretentious, light and always useful conversations between new and old industry friends.

Anubha
Director, IndiaGRI Club
With 13 years of experience, Anubha currently leads the Business Development strategy, New Members & Sponsors Acquisition, Content curation, Event production for the GRI India Real Estate Club. She also has experience in Sales Consulting for start-ups. She has sold high-value solutions across diverse Industries: Food & Facilities Management, Marketing & Advertising (Branded Alliances, Event Sponsorships, ATL & BTL activities), Database Services etc.
 A computer engineer to a strong sales professional - key traits leading this career journey have been a keen client need assessment aptitude, analytical approach, business & financial acumen, data-driven decision making, ability to learn fast and a persistent determination to help clients.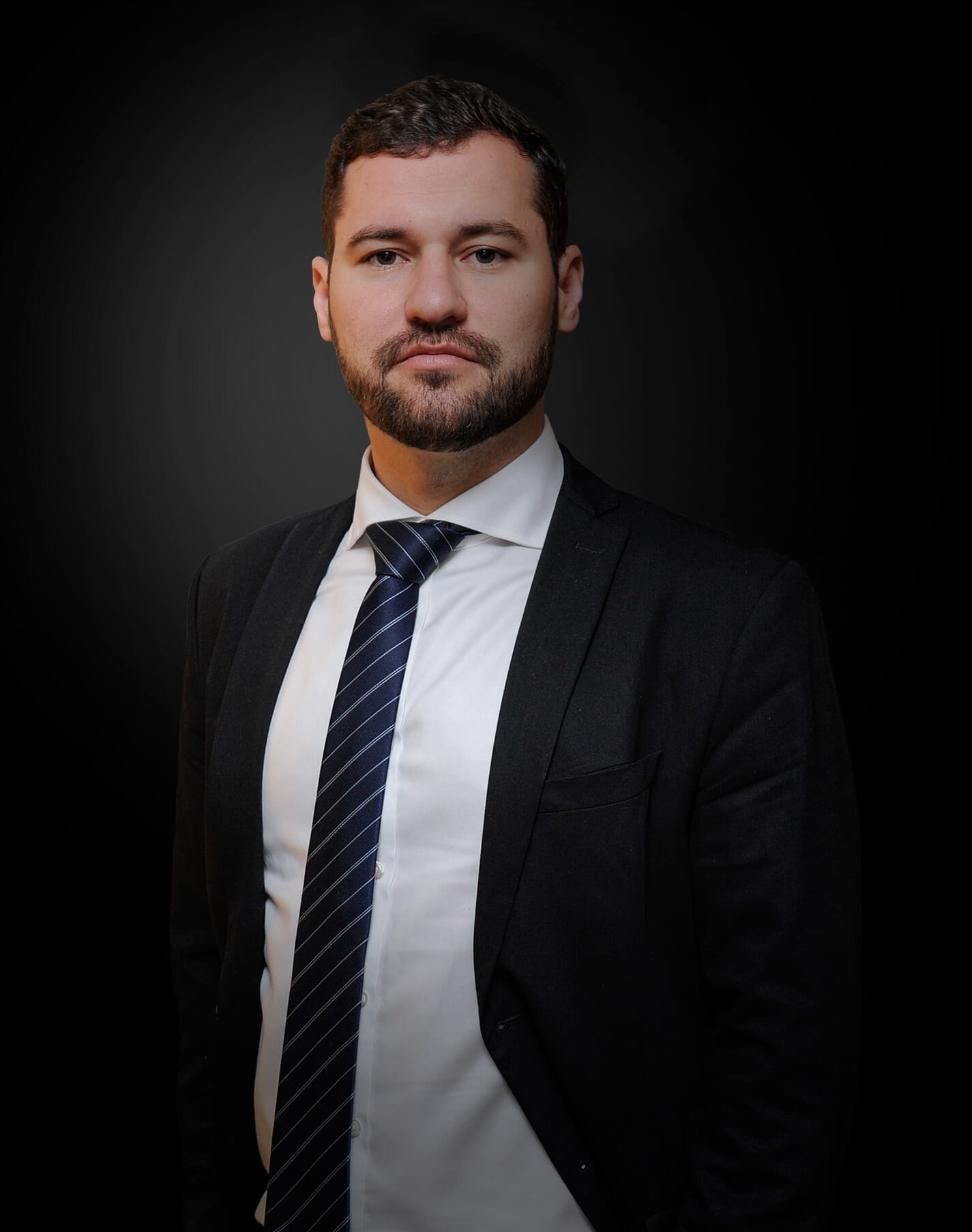 Pedro Nicolau
Pedro Nicolau
Global Head of Infrastructure & India
GRI Club
+55 11 98620-3494
+55 19 3203-0645
Pedro Nicolau is a Partner and the Global Head of Infrastructure and Portfolio Director for India at GRI Group. He leads the infrastructure division which is active in Latin America, India, China, and the USA. He also leads the real estate activities in India with a local team based in Mumbai. Prior to GRI, Pedro worked for Clarion Events Brazil in the Transportation, Mobility, and Sanitation portfolio. He has a bachelor degree in International Affairs at Unesp (São Paulo State University). Priya Mathias GRI
Priya Mathias GRI
Senior Vice President - Marketing
GRI Club
+919833945086
Priya is leading the strategy, investors relationship, business development, key account management, content development, special projects, events and team management across B2B/B2C at the GRI club. Headquartered in London, the GRI Club is a 'membership by invitation' club reserved exclusively for a qualified individual (C/Director level decision-makers) in real estate globally. Priya is a part of the GRI Management team and leads the India real estate relationships (Investors, Lenders, Developers, and operators) she is also responsible for the group's Asia Pacific business expansion. She has over 20 years of Marketing and Communications experience across real estate, hospitality, media and retail industry.

Principal- Fund Management and InvestmentsWelspun One
India
Abdeali brings over 15 years of experience across the real estate landscape in fund and wealth management. Prior to joining Welspun One, from 2010 to 2020, he was a Partner, Real Estate Fund Manager, at IIFL Wealth & Asset Management. Here he was a part of the team that raised and deployed over a USD 1 billion across diverse real estate funds. His key responsibilities at IIFL included conceptualization of fund, fundraising for both domestic and offshore markets and investment management while monitoring the fund portfolio and managing exits. He has also been a part of the advisory board and investment committee across several funds. Abdeali holds a Post Graduate Diploma in Management from the T.A. Pai Management Institute, Manipal Head Special ProjectsPeak Infra
India DirectorShekhawati Group
India

DirectorAditya Homes
India
Aditya Reddy is the Executive Director of Sri Aditya Homes, one of the most renowned development firms in Hyderabad. He is a passionate young professional who thrives to persistently innovate and improve. He is keenly involved in the company's strategy, business development, and played a key role in the company's expansion to the Bangalore market. Aditya studied Businesses Administration at the University of Massachusetts Lowell and interned in Beacon communities a real estate firm that develops, acquires, invests in, and manages a wide range of multifamily housing in the United States before joining the organization.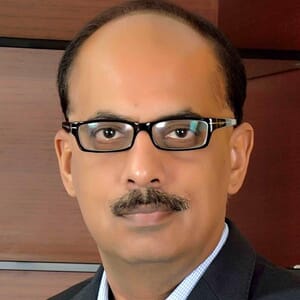 CEO & Managing DirectorASK Property Investment Advisors
India
Mr. Bhagat Co-founded the Real Estate Private Equity business of ASK Group in 2008. He has experience of more than a decade in the mortgage finance including as National Credit Head for the mortgage division of ICICI Bank. He was also the head of ICICI Property Services and has advised/syndicated over US $ 500 Mn of private equity investments. At ASK, he has raised and manages/advises an offshore and three domestic funds amounting to US $ 500 mn. He has invested in 25 projects in five cities and demonstrated complete exits from 11 projects. Mr. Bhagat is a Chartered accountant.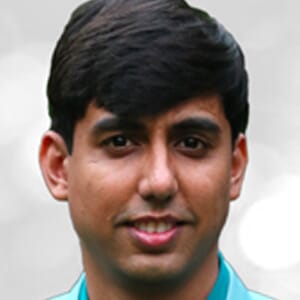 OwnerShivarth Projects
India
With over ten years of multi-industry experience, spanning over technology and real estate, I am a new age property developer with an expertise in building world-class business spaces. My expertise lies in developing GRADE A commercial spaces in premium locations in Ahmedabad. With already 2.5 lac sqft built in last 5 years, We have also done a vertical integration by building a new luxurious managed office spaces under brand KARMA WORKSPACES so that companies have all solutions such as traditional lease, managed office or built to suit options under one umbrella. Previously worked with HP, Microsoft & Mumbai Angels. Our Clients: Baxter, Eris Lifesciences, ERM, Skechers Reach out to me for any office space in Ahmedabad.

Managing DirectorWelspun One
India
Anshul has over 15 years of leadership experience in the infrastructure and real estate sector with a track record of establishing 5 new businesses from the ground up. He has held the CEO and Director positions for Blackstone, Warburg Pincus, and Brookfield investee companies. In 2019, Anshul founded One Industrial Spaces - an integrated fund, development, and asset management organization. His entrepreneurial venture was soon provided backing by the USD 2.7 billion Welspun Group; and post acquiring a majority stake in this business, it went on to be rebranded as Welspun One Logistics Parks.

Dosti Realty
India
Over the past 4 years Anuj Goradia has been actively involved in leading the Dosti Realty brand transformation by bringing in a new vibe, new energy and modernistic ways of doing things. Having completed his undergraduate studies in Civil and Environmental Engineering from The Pennsylvania State University, USA he brings to the table a holistic global mind-set. He oversees the planning, design and construction of the current 6 mn.sq.ft under construction portfolio of the company. He has played pivotal role in further seamlessly streamlining the processes of the Pre sales, Marketing, Sales, CRM and other verticals through the use of technology thereby enhancing customer experience as well as organizational productivity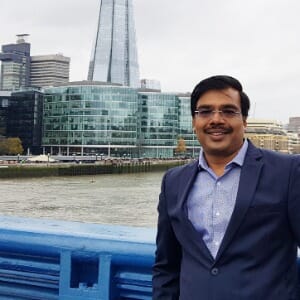 MD & CEO, Lumos AlternateLumos Alternate Investment Advisors
India
Anuranjan Mohnot, is founding MD and CEO of Lumos Alternate Investment Advisors Private Limited. Lumos is currently focusing on stress and last mile funding projects. Prior to Lumos Alternate, Mr. Mohnot was Managing Director and CEO of Amplus Capital Advisors Private Limited and was responsible for setup of Real Estate Fund for the Lalbhai group (Arvind Limited). Amplus has successfully invested and exited in the projects of some of prominent developers in India. Mr. Mohnot has wide experience in various cross functional areas at some of the leading business conglomerates including Motilal Oswal, FutureGroup's $450 million Horizon fund, Essel Group, Reliance, Little & Co. Mr. Mohnot is B.com(H), LLB, CA & CS

General Partner & Managing DirectorAthamus Venture Management
India
Ashok is founding partner of Athamus Venture, a specialized real estate funds manager. Ashok has shouldered management roles in legal, compliance and risk functions for various fund managers & RE developers in last 20 years. He excels in fund set-up, corporate strategies & investment functions for fund managers & investments, JVAs/SPVs. He was Chairman Risk Committee with Azure Capital Advisors. He headed the legal & compliance functions for real estate funds, off shore and domestic for ICICI Venture. He was amongst the first employees to join IREO and formed the core team during firm roll-out, forming investment structures, business solutions and JVs with various partners. Prior to above, he has worked with Ascendas & Unitech Ltd.


Director and Chief Investment OfficerNIFCO
India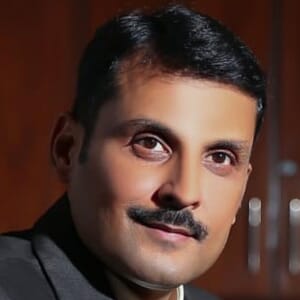 Chairman & MDCrystal Group
India
Mr. Bakir Gandhi is duly recognized for his path-breaking, visionary and innovative contributions through his pioneering role as a real estate developer and corporate leader. Bakir seeks growth by investing in a variety of systematically identified business, making it a well-diversified conglomerate with interests in many different projects such as Crystal Mall (India's 17 th Successfully operational Mall), Crystal City (Integrated Modern Township), Townships, Hospitality etc. Bakir is also developing Industrial & Logistic parks across India's major city through its venture "Crystal Indus & Logistic Park". Bakir has established value driven partnerships with global players like "Indospace" which has resulted in FDI.

President, Managing Partner, Senior Fund ManagerIIFL Finance
India
Balaji carries over 20 years of experience in the Real Estate Finance & Banking industries. Since joining IIFL in 2010, he has led the RE business, building an investment book of over USD 1 bn with over 60 transactions. He heads the domestic RE funds and manages ~40 top developer relationships across the country. Prior to IIFL, he headed the mortgage finance business for ICICI Bank and was key contributor in ICICI's mortgage business growth. He successfully managed ~USD 12 bn portfolio across various parameters of distribution, risk & relationships in the industry. He was one of first few members of ICICI's consumer banking team when its retail business started. Previously he had worked with ABN Amro Bank NV as a Regional Business Head.
This eMeeting is exclusive
for Premium members