Warehousing Demand Perspectives:
How to Manage the Bottleneck Supply?
Thursday, 16th September
16:00 - 17:15 | Indian Standard Time (GMT+5:30)
Join the event by applying for a Courtesy membership
Successful registration
74 people are attending
Credit: Marcin Jozwiak / Unsplash
EVENT MANAGERS
Anubha

Garg
Director, India
GRI Club
Tanya

Tandon
Country Head, India
GRI Club

Anubha
Director, IndiaGRI Club
With 13 years of experience, Anubha currently leads the Business Development strategy, New Members & Sponsors Acquisition, Content curation, Event production for the GRI India Real Estate Club. She also has experience in Sales Consulting for start-ups. She has sold high-value solutions across diverse Industries: Food & Facilities Management, Marketing & Advertising (Branded Alliances, Event Sponsorships, ATL & BTL activities), Database Services etc.
 A computer engineer to a strong sales professional - key traits leading this career journey have been a keen client need assessment aptitude, analytical approach, business & financial acumen, data-driven decision making, ability to learn fast and a persistent determination to help clients.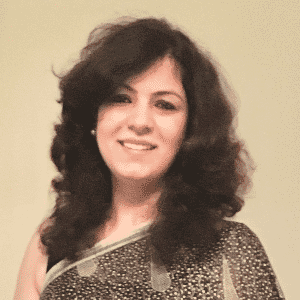 Tanya
Country Head, IndiaGRI Club
In the wake of the third COVID wave, e-Commerce has exponential increase, and plenty of issues have coming up. Demand, repurposing, the decision about revamping brownfield or kicking off a greenfield vs costs management are some of the most relevant topics to be discussed in order to ensure sustained growth of Warehousing in India.

Discussion will touch on:
Demand scenario: how do we foresee the demand going forward (factoring in the revisions brought by Covid-19 | with or without the third wave)

Rentals to spike or remain flat (Spike in input costs such as land, upgraded building infrastructure / specification leading to escalating leasing rates: How to deal with costs v/s rentals? Impact on "Cap Rate")

Innovation Context: Outperforming operational efficiency?

Compliance and RERA´s Rules in Warehousing: Key points to be highlighted to attract investors & like-minded developers

Rise of in-city warehousing & its future in India

REIT in the warehousing space (if time permits)
Sponsorship opportunities
GRI eMeetings offers a unique opportunity for companies to raise their profile in front of the most senior executives of the Real Estate industry worldwide.
Contact our team and check the sponsorship and exposure opportunities according to the strategy of your company.

Sponsorship Opportunities
Successful registration