GRI Club's Global Committees set the professional standard for peer-to-peer knowledge sharing in order to identify new trends, capitalise on growth opportunities and aid deal flow discovery worldwide.
Curated purely by members, spanning 80+ countries, and across all asset classes, this global committee meets once per month via zoom to share the current sentiment, investment appetite and debate where the market is going.
Participation is open and welcome to all GRI Club Members, under the wing of the specific committee chapter. Be part of the global dynamic exchange and always be present for the opportune moments in your asset and region.
GRI Global Committee
Venture Capital/Proptech Chapter
Submit your interest (Non-members)
Participation is restricted to Members only.
If you would prefer to contact us by email, please send to [email protected].
Our team will get in touch with you soon to confirm your participation

Alec
Vice PresidentRET Ventures
USA
Alec joined RET Ventures in 2017 from the Leveraged Finance group at BofA Merrill Lynch in New York, where he worked on debt capital financings for corporate issuers and private equity funds. He holds a B.A. in Economics from the University of Chicago. Originally from San Francisco, Alec is a traveler at heart and spends his time out of the office outdoors: hiking, skiing, snowboarding, and skydiving.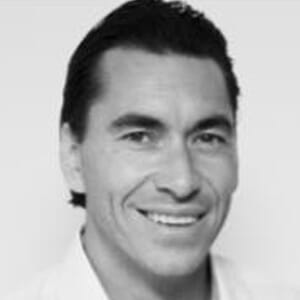 Alexander
Managing PartnerSurplus Invest
Germany
Alexander has 15 years of investment experience in the real estate sector and has made more than 30 investments in the Prop- and FinTech space in recent years. Prior to that, Alexander founded, scaled and sold a health care business in Asia and worked as an investment manager in banking.

Arne
Managing PartnerAMAVI Capital
Belgium
Arne is a real estate expert with over 10 years of expertise and a passion for innovation and disruption. Within AMAVI, Arne focuses on sourcing new investment opportunities and the general management of the investment portfolio. With his in-depth expertise of the real estate industry, Arne offers a unique insight into the real pain points of the industry and a sound base for assessing and selecting the innovations that shape the real estate industry of tomorrow. Being involved in the set-up of Belgium based property developer ION, he lifted the company to a top 3 property developer in Belgium and Luxemburg in just 8 years time (+250 mio EUR in turnover, +100 FTEs, 2 bio EUR in development pipeline).

Arnie
Managing DirectorRound Hill Ventures
United Kingdom
Arnie focusses on RHV's investment strategy and portfolio growth. He previously built the corporate venture arm of FTSE listed Capital & Counties and was a senior executive at Bloomsbury AI ($30m+ exit to Facebook), The Collective (>$400m in debt & equity financing) & Rocket Internet's HelloFresh ($2.5bn IPO). He is frequently featured in the media: Wired's 100 Most Influential People in Technology and was Forbes 30Under30 in 2016. He is an active angel investor in European startups and has advised the European Commission's Startup Europe initiative. He is a graduate of Imperial College London and continues to have an active interest in the intersection of deep science, technology and human behaviour.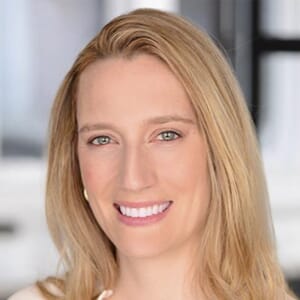 Clelia
Venture PartnerBain Capital Ventures
USA
Clelia is an innovator, operator and investor working in the real estate industry. Prior to her role at Bain Capital Ventures, Clelia co-founded MetaProp, a $40 million seed stage venture fund focused exclusively on real estate technology and one of the first sector specific funds focused on PropTech. In addition to investing in real estate technology, Clelia currently serves as president of Warburg Realty, acting as key advisor to her father, CEO Frederick Warburg Peters, in managing and growing New York's only remaining independent mid-size real estate brokerage. She is the elected co-chair of the Real Estate Board of New York's RLS Board of Directors (the New York MLS system equivalent), and sits on the Board of REBNY's Tech Committee.

Constance
Founder & Managing PartnerModerne Ventures
USA
Constance Freedman is the Founder and Managing Partner of Moderne Ventures and the Moderne Passport, an early stage investment fund and industry immersion program which is focused on investing in technology companies in and around the multi-trillion dollar industries of real estate, mortgage, finance, insurance and home services. Constance has invested in more than 70 companies and actively partners with 700+ industry executives and corporations to help build strategic value and scale.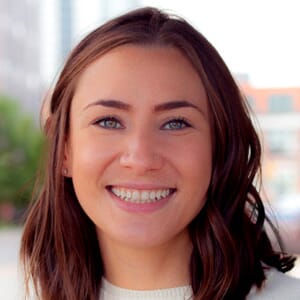 Courtney
PrincipalAlate Partners
Canada
Courtney is a principal at Alate Partners, where she helps identify and scale promising real estate technology companies, provides market analysis and due diligence, and manages relationships with industry partners. She has spent nearly 10 years in real estate technology and operations. Prior to Alate, she led innovation and business transformation initiatives at Dream and Great-West Life. Courtney is a board observer at Arrive, Lane, Branch, and Eden as well as the co-founder of the Proptech Collective. Courtney takes a human-centred approach, developed through her graduate studies in Strategic Foresight and Innovation at OCAD University. She holds a B.S. in Business Administration with a specialty in Operations from Georgetown University

Cristobal
Co-Founder and General PartnerJaguar Ventures
Mexico
Cristobal is Co-Founder & General Partner at Jaguar Ventures. Previously, he was VP of Real Estate LatAm at Navent. There, he was part of the founding team and responsible for the company's real estate sites in Mexico, Peru, Ecuador, Panama and Venezuela, and software companies in Brazil and Mexico. Prior, he was one of the founders at Groupalia, a daily deals site, where he was responsible for launching the company's operations across 5 countries in less than 8 months and positioning as the number 1 player in the market. Cristobal began his career as a lawyer focused on international financial transactions in the energy sector. He holds an MBA with honors from Columbia University and received JD with honors from Universidad Iberoamericana.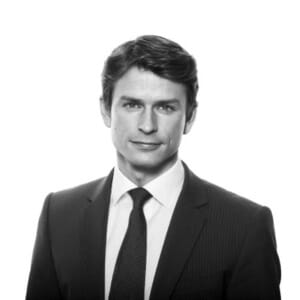 Daniel
Partner, Head of ProptechStronghold Invest
Sweden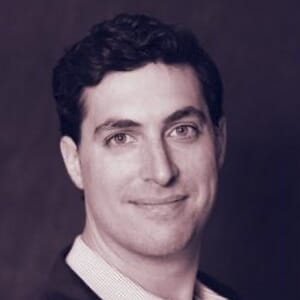 Dave
Fouding PartnerZigg Capital
USA
After 12 years as an operator (Bonobos, TellApart, Floored, CBRE), I am now a full-time investor with Zigg, a new venture capital fund that I founded. We invest in emerging technology companies in the real estate and construction industries.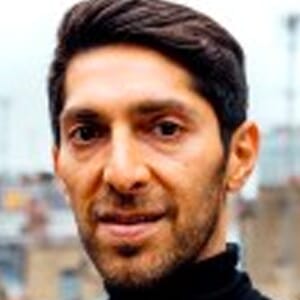 Faisal
Founder & CEOPi Labs
United Kingdom
Mr. Faisal Butt is an entrepreneur and investor based in Mayfair, UK. His investment focus has a recurring theme in property, property services, and property related technology. He invests through his vehicle Spire Ventures and through his PropTech investment fund Pi Labs. Faisal's investment portfolio includes 20+ companies, spanning a diverse range of ventures including 90 North, a real estate investment management business with over £1bn assets under management, The Accouter Group, a furniture supply business, emoov, one of the UK's leading online estate agents, Trussle, the UK's first digital mortgage advisor, Hubble, an office space marketplace, and Pi Labs, Europe's first 'PropTech' investment platform.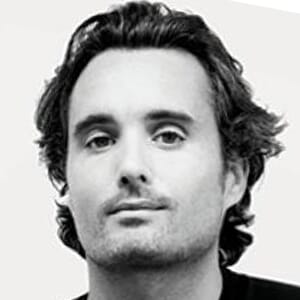 Gregory
FounderA/O PropTech
United Kingdom
Gregory is the Founder of A/O Proptech where he focuses on sourcing, investments and roll-outs. He is seasoned real estate and technology investor with over 15 years of experience, a deep understanding of market dynamics & eco-systems and multi-billion deal-making history. Gregory started his career in I-Banking, where he spent 9 years at Credit Suisse and Citigroup, looking after sourcing, structuring, financing of new investments (in both public and private markets) for sovereign and semi-sovereign institutions globally, with over $30bn of transactions, executed. Gregory is a Swiss national, fluent in English, French and Italian; he attended HEC Lausanne University, London School of Economics (Masters), and Harvard Business School.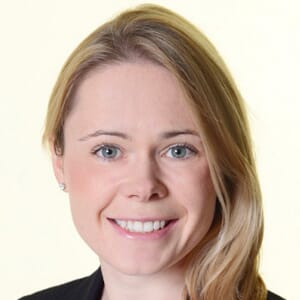 Hannah
Investment Manager & Head of OpsM7 Structura
United Kingdom
Currently responsible for fund operations, managing deal flow, transactions and supporting portfolio companies. Hannah brings 13+ years of real estate advisory, transactional, start-up and operational experience. She is focused on supporting PropTech companies in Europe and frequently presents on panels to discuss Technology and RE. She is a Chartered Surveyor by trade and specialised in commercial valuations at Savills, before joining PwC, where she advised on debt portfolio transactions and RE corporate finance. In 2017, she moved into PropTech and joined a B2B2C resi platform, working with operations & product, before joining a tenant engagement platform. There, she created the business development team, before moving into VC.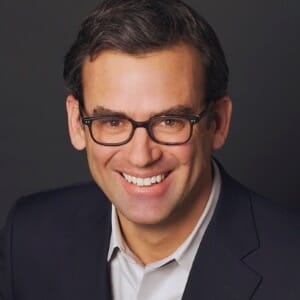 Jamie
Managing PartnerGreensoil PropTech Ventures
Canada
Jamie is a Sustainability Professional and Managing Partner with Greensoil Proptech Ventures based in Toronto, Canada. He started working as a green building practitioner in 2003 with Tridel, one of Canada's leading high-rise residential developers, and as a partner with Windmill Developments, a boutique triple-bottom-line oriented real estate developer. From 2009-2015 he founded and led Tower Labs, which focused on facilitating pilot and demonstration projects of early stage green building technologies addressing the real estate industry. At the same time, he led 350 Capital, a micro-VC fund investing in companies following successful pilot and demonstration projects with Tridel and other real estate innovation leaders.

Jonathan
Co-Founder & Managing PartnerTaronga Ventures
Australia
Jonathan is a global citizen, having held senior executive and board roles across Asia and Europe in real estate, venture capital, technology and sporting related ventures. In 2015 Jonathan jointly founded the Taronga Group with a focus on real estate, venture capital, technology and fund management. Taronga Ventures was launched to build the bridge between institutional and corporate owners of real estate and the emerging growth companies that are now targeting the real estate sector. In 2018 Real Tech Ventures – Asia's first VC Fund focused on investing into Real Estate technology was launched and the fund has commenced investing. Jonathan worked before for Mirvac, the Abu Dhabi Investment Authority (ADIA) and Savills.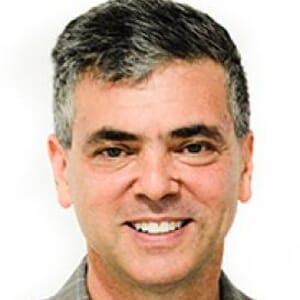 Joseph
Founder & CEOCandlewood Investors
USA
I am one of the few placement agents who started as an institutional LP and GP. I have invested US$5 billion (equity) globally in real estate, first at the General Motors Pension Fund, and then as the founder of the real estate fund of funds businesses at both Goldman Sachs and Morgan Stanley. Candlewood Investors raises equity for real estate entrepreneurs who have built great businesses mostly with high net worth capital and now deserve to grow their great business with institutional capital but have no idea how to enter the institutional tent. I also advise real estate technology companies on product-market fit, and help them find customers, investors, board members, and joint venture partners.

Louis
Managing PartnerNavitas Capital
USA
Louis Schotsky is a Managing Partner at Navitas Capital. Prior to joining Navitas Louis spent over a decade at Equity Residential in operations and investments and time as a technology and management consultant at Andersen Consulting and The Boston Consulting Group respectively. Louis holds a degree in Philosophy and Economics from Trinity College and an MBA from the University of Chicago.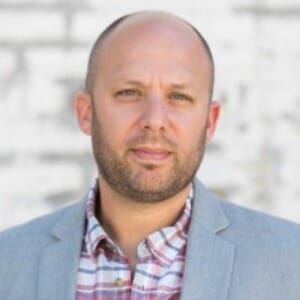 Micah
Managing DirectorURBAN-X
USA
Micah came to URBAN-X from NYSERDA, where he served as the Director of NY Prize and Strategic Advisor for Innovation, and spent 5 years as Director of Innovation and Entrepreneurship at the NYU Tandon School of Engineering where he launched NYC's first sponsored tech incubator. Micah has direct experience with utilities, government agencies, Fortune 500 companies, educational institutions and early stage companies. He is interested in startups that embrace change as well as regulators and innovative large companies working on solutions for climate and energy issues.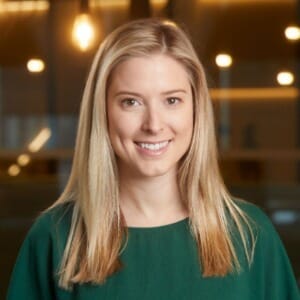 Michelle
PrincipalOMERS Ventures
USA
In her role as Principal at OMERS Ventures, Michelle Killoran is responsible for researching and executing on investment opportunities in real estate and health technology. Prior to joining OMERS Ventures, she was a Senior Associate in Financial Advisory at Deloitte. As a part of the Valuations group, she provided valuation services to both public and private companies related to mergers and acquisitions, financial reporting, tax, and litigation. Michelle is a Chartered Accountant (CA), Chartered Professional Accountant (CPA) and Chartered Business Valuator (CBV). She has a Bachelor of Commerce from Queen's University. In 2020, Michelle was named one of Venture Capital Journal's "40 Rising Stars under 40" in the global venture community.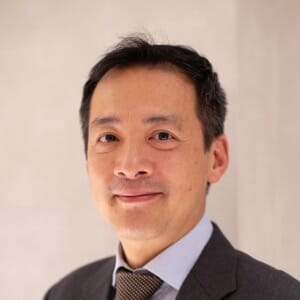 Minh
Managing Partner and Co-FounderProptech Capital
Luxembourg
Minh Q. Tran is an investor and entrepreneur with over 20 years of investing experience. Currently, he is the Founder of Insurtech Capital and Co-Founder of Proptech Capital. As an investor, he brings his unique international expertise and passion for entrepreneurship at the service of funding great startups. Minh lived in Asia, New York, Finland and Paris, and worked for several prestigious VC funds (Bertelsmann Ventures, Nokia Ventures, Truffle Capital) where he led successful investments in tech, media and mobile ventures worldwide. He now sits on the board of several tech companies and focuses on InsurTech mainly. Minh is an MBA graduate from INSEAD.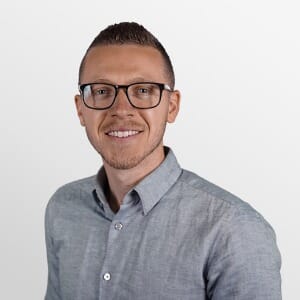 MJ
Co-Founder, Real Estate & Construction TechPlug and Play Tech Center
USA
As founder of the Real Estate & Construction Tech vertical at Plug and Play, MJ works with top Real Estate & Construction corporations to define their innovation strategy, hone in on technology interests, and connect them with industry leading startups and scale ups. Plug and Play is a global innovation platform. We connect startups to corporations, and invest in over 200 startups every year. Working with the Real Estate Tech team, we are inspiring innovation in today's Real Estate corporations and connecting them with tomorrow's startups.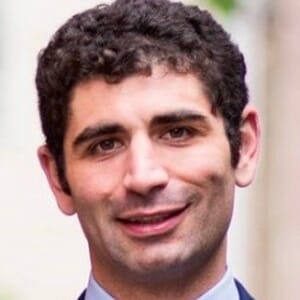 Nate
Vice PresidentCamber Creek
USA
Nate is a Vice President at Camber Creek where he advances the firm's fundraising, supports portfolio companies, and manages deal flow, diligence, and transactions. He also leads Camber Creek's public relations and thought leadership. Nate comes from a fourth-generation real estate family. Prior to joining Camber Creek, he served as a Special Assistant to the President at the National Economic Council in the Obama White House, where he led work in areas like urban development and emerging technology. Nate is also a successful social entrepreneur and former Forbes 30 under 30, Baltimore Business Journal 40 under 40 and Aspen Ideas Fellow. He has written for the New York Times, Washington Post, and Fast Company, among other media outlets.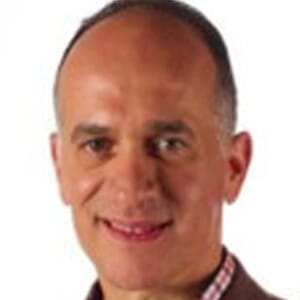 Paul
Managing PartnerBlue Hawk Investments
USA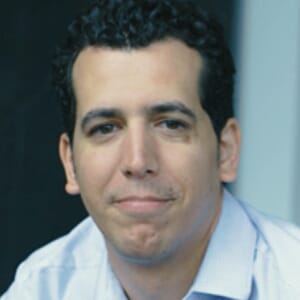 Roelof
MD RE Tech InvestmentsFifth Wall Ventures
United Kingdom
Roelof Opperman is a Managing Director on the Real Estate Technology Investment team at Fifth Wall, where he focuses on technology and innovations within the multifamily, office, and hospitality real estate asset classes. Roelof has led Fifth Wall's investments in Lyric, Eden, Appear Here, Hippo, Industrious, Loggi, Recharge, Lime, and Aurora Solar. Previously, Roelof worked at Norwest Venture Partners, Evercore Partners, Goldman Sachs, and Bridgewater Associates. Roelof is originally from Johannesburg, South Africa, and graduated Phi Beta Kappa, magna cum laude, from Emory University. He is also a Chartered Financial Analyst.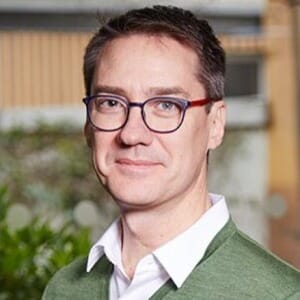 Taylor
Managing DirectorConcrete
United Kingdom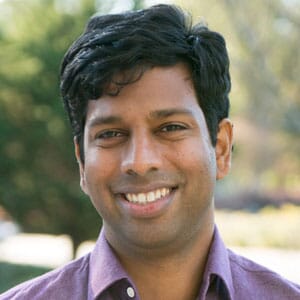 Vinay
Vice PresidentGIC Real Estate
USA
Vinay is a member of GIC's tech investment group, a global team with a presence in Silicon Valley, China and India. GIC's tech investment group invests in private and public companies, seeking to form long-term relationships with category creating technology companies. Vinay's coverage includes fintech and proptech, investing in companies such as Affirm, Checkout.com, Opendoor and Divvy Homes. Prior to joining GIC's tech investment group, Vinay was a part of GIC's real estate team where he covered investment opportunities across North America spanning all real estate asset classes. Vinay received a B.S. in Economics with concentrations in real estate and finance from the Wharton School at the University of Pennsylvania.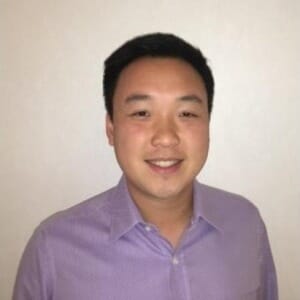 Vincent
Head of New VenturesSwire Properties
Hong Kong
Enthusiastic and experienced new business leader with a strong passion for technology, innovation and transformation. Interested in helping both established and startup companies grow, especially in new and emerging opportunities.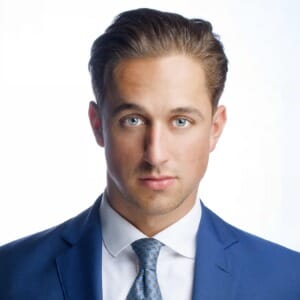 Wiktor
Partner & Co-FounderRealty Corporation
United Kingdom
Wiktor leads Realty's investment activities in both RE and PropTech. He oversees JVs partnerships across Europe. Recent transactions include the acquisition of a residential scheme in London, a PBSA asset in Cracow, and several distressed debt acquisitions in the UK. In Proptech, his recent investments include a stake in PiLabs, Europe's leading Proptech VC fund, as well as direct investments in VenueX, a directories business partnered with Apple and Google, and Houst, a third party management platform. Prior to Realty, Wiktor worked at a captive asset manager for Blackstone's Tactical Opportunity funds as well as for Blackstone's retail investment platform. Graduated from IE Business School in Madrid and USC MSoB in LA.
Participation is restricted to Members only.
If you would prefer to contact us by email, please send to [email protected].

Thiago
Senior Director RE Europe & Head of RE PortugalGRI Club
Thiago is part of the GRI senior management team in Europe and is responsible for the day-to-day run of the GRI Europe department with key responsibilities to manage and build deep relationships with C-levels executives active in Europe.