Value-Add Entry Strategies for Italian Real Estate
Flight to Core & Resilience - How are global investors changing the landscape?
Thursday, 13th May
15:00 - 16:00 | Central European Summer Time (GMT+2)
Submit your interest (Non-members)
Participation is restricted to Club Members and eMembers.
If you would prefer to contact us by email, please send to [email protected].
Our team will get in touch with you soon to confirm your participation
24 people are attending
Credit: Twenty20photos / Envato Elements
EVENT MANAGER

Club ManagerGRI Club
United Kingdom
I'm managing the GRI Real Estate Club Italia between London and Milan. I joined GRI after 3 years in the management and strategic communication fields spanning between multinational and startup environments in France, Italy and UK. Graduated in Business & Economics at Alma Mater Studiorum in Bologna, Italy.
Despite 2020 headwinds, transactional activity for Italian real estate remained steady, confirming investors' focus on core products with strong fundamentals.
Now, with growing occupational market confidence, a fiscal recovery roadmap and global dry powder ready to rain on Europe, what allocations and appetite can we expect into the Italian real estate markets?
Value-Add Entry Strategies for Italian Real Estate
Government & Fiscal Support - Recovery Roadmap & funding strategies
Bonds & Debt Market - Attractive yields to kick start deals?
GDP, Interest Rates & Unemployment - Will the market cool or ramp up?
Investment Strategies - Debt or equity? Buy, sell or repurpose?
Value Add vs Core - Risk profiles and ROI make sense?
Assets - Flight to core or alternatives in the driving seat?
JVs & Equity Partners - Where to find product and new development opportunities?
Raising Capital - Where is the capital coming from and will equity pour only in core assets?
Pricing & Product Demand - All about location or are asset classes the main deciding factor?

MD & Head of Asset Management for EuropeStarwood Capital Group
United Kingdom
Federico Bianchi is a Managing Director & Head of Asset Management at Starwood Capital Europe, based in London and responsible for the management of the European assets. Prior to joining Starwood, Federico was a Principal, Asset Management at GreenOak Real Estate (London), where he worked for 4 years with a specific focus on Spain and Italy. Previously, Federico was Italian Country Manager and a Member of the European Board of ISG; at that time he also joined the Executive Committee of ULI in Italy. Prior to that, he served as a Director of Asset Management at Condotte Real Estate and a Director at Tishman Speyer Properties, where he was overseeing deals and projects for a combined value of more than € 1.5 Bn.

Head of EuropeCA Ventures
United Kingdom
Carlo heads the CA Ventures' European platform and he is responsible for all development activity, acquisitions and operations in the region. Prior to that he had set-up and served as CEO for Actis London development platform in West Africa where he developed $500m of commercial class A assets. Between 2002 and 2010, he spent eight years as MD with Hines Europe. His time with Hines included responsibilities for the development of large mix-use scheme Porta Nuova in Milan, the pan-European Hines European Development Fund and the Hines CalPERS Spain Fund. He is a registered architect, graduated from the Politecnico di Torino (Italy) and received an MBA from the McCombs School of Business at the University of Texas at Austin

Country Managing DirectorKROLL Real Estate Advisory Group
Italy
Paola Ricciardi is the country managing director and chairman of the Board at Kroll Real Estate Advisory Group (REAG) based in Italy. In addition to supervising the primary main service lines (Advisory, REAG4loans, Technical Services, Transaction Advisory and Debt Advisory Services), Paola also coordinates business operations in Italy. Previously, as European Coordinating Manager, she was responsible for supervising pan-European projects and cross-border projects with the U.S. Paola regularly takes part as a speaker at real estate events and conferences and collaborates with prestigious Italian universities. In 2006 she helped to found Real Estate Ladies Italian Association (AREL).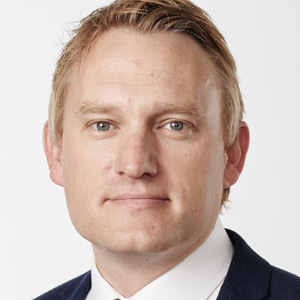 Head of Investment, Europe & Head of UKCromwell Property Group
United Kingdom
Rob joined Cromwell Property Group as a Fund Manager quickly taking on further responsibility for a number of key funds. With Rob's experience and expertise in acquisitions, he took on the role as Head of Transactions for Europe, managing the regional transaction teams, underwriting and closing on all acquisitions for both in-house Funds and Joint Venture partners. Now as Head of Investments, Rob's focus is growing the European business through new Fund Products, Joint Ventures and strategic acquisitions. Rob has over 24 years of commercial property experience. Prior to joining the business, he worked at the investment agency, Allsop, and as an acquisitions and development specialist at ING Investment Management.

Senior Vice President-Country Head ItalyColony Capital
Italy
Senior Vice President and Country Head Italy

Managing Director and Country Head ItalyBarings Real Estate
Italy
Valeria Falcone is Managing Director for Barings Real Estate, a member of Mass Mutual Financial Group, based in Milan and covering the role Portfolio Manager for Barings Europe Value Add Fund and Italy Country Head. Since she joined Barings covered the role of Managing Director and Real Estate Country Head for The Carlyle Group for 11 years, where she had served also as Managing Director of Carlyle Real Estate SGR and board member for several spv vehicles across Europe. Prior to joining Carlyle, Valeria Falcone was with Pirelli & C. Real Estate (now Prelios), one of the largest Italian Real Estate Company with various roles. Prior to that Valeria Falcone was with CityBank as Project and Operational Manager and in Astrim as a Project Manager
Participation is restricted to Club Members and eMembers.
If you would prefer to contact us by email, please send to [email protected].
Submit your interest (Non-members)
Participation is restricted to Club Members and eMembers.
If you would prefer to contact us by email, please send to [email protected].
Our team will get in touch with you soon to confirm your participation
Sponsorship opportunities
GRI eMeetings offers a unique opportunity for companies to raise their profile in front of the most senior executives of the Real Estate industry worldwide.
Contact our team and check the sponsorship and exposure opportunities according to the strategy of your company.

Sponsorship Opportunities
Successful registration
This event is exclusive for GRI members.