Tal
Head of US East Coast and Latin AmericaUnion Investment Real Estate
USA
Tal Peri is Head of U.S East Cost & Latin America for Union Investment Real Estate. He joined Germany's largest open-ended real estate fund in 2010 in the New York office and has since closed $3.7 billion in acquisition & disposition transactions. Prior to this role, Tal was an Associate Director at WestLB, New York, where he was responsible for $1.3 billion in real estate acquisition & development finance transactions.

Chad
MD, Head of Office Sector, AmericasNuveen Global
USA Daniel
SVP Head of Growth U.SWeWork
USA
Executive revenue leader with track record of success at high-growth companies spanning multiple stages and industries. Proven ability to develop a comprehensive business plan, then execute to drive hyper growth while maintaining target margins. Builder and leader of creative, inspired, cohesive, high-performing teams.

Jeffrey
Senior MD - Head U.S AcquisitionsTishman Speyer
USA
Mr. Mandel joined Tishman Speyer in 2014 and is responsible for leading Tishman Speyer's acquisition program, as well as new business efforts, throughout the U.S. He also provides oversight for New York regional development projects and serves as a member of the firm's Global Investment Committee. Prior to joining the company, he served in the Bloomberg administration as senior advisor to the Deputy Mayor for Economic Development and was responsible for Manhattan economic development policy. Previously, he held positions at Cravath, Swaine & Moore and Lehman Brothers. He serves on the Board of the Prospect Park Alliance, is a member of the Downtown Brooklyn Partnership's executive committee, and is an award winning film producer.

John
Chairman & CEOSpear Street
USA
John Grassi is the CEO of Spear Street Capital, an office investment fund with holdings primarily in the major tech markets in the U.S. and Canada. Total acquisitions have encompassed over nineteen million square feet and $5.0 billion in total value since 2001. Prior to Spear Street, Mr. Grassi was a vice chairman and CIO with the Shorenstein Company and earlier a vice president in the real estate department of Goldman, Sachs & Co.

Kathleen
Managing PartnerAlta Properties
USA
Kathleen has worked in the real estate and construction industry since 1988. In addition to managing the real estate development process, Kathleen has been responsible for business development, marketing, and strategic planning. In 2001, Kathleen started a consulting company offering strategic planning and business development services to real estate related companies. Prior to that she worked as a third-party development manager, developing such projects as Cisco Systems' New England campus. She founded Alta Properties in 2007. Working with other partners, she has created affiliated companies to further grow the company and invest in larger assets.

Kimberly
CIO, Americas and Exec MD, Fund ManagerCBRE Global Investors
USA
Kimberly Hourihan, who joined CBRE Global Investors in 2007, is a Senior Managing Director and Portfolio Manager for the Americas. Ms. Hourihan is a member of the Americas Investment Committee as well as a member of CBRE Global Investors' Global Leadership Team. Ms. Hourihan has over 20 years of real estate investment experience. In her previous role with the Firm, she served as a Managing Director and the Portfolio Manager for two international sovereign wealth fund clients with total assets under management with the Firm of more than $4 billion representing 11.7 million square feet. In this position, Ms. Hourihan was responsible for client relations, portfolio management, asset management, acquisitions and dispositions.

Kristina
Head of US Asset ManagementLaSalle IM
USA
Having spent the past 21 years in the real estate industry, I get excited about it each day! In the industry, I have had the opportunity to gain both a depth and breadth of experience - spanning asset management, transaction execution, operations, marketing, strategy setting, process improvement and debt structuring/origination. Known for my infectious energy and inclusive leadership style, I have developed a reputation as someone who gets things done.

Robert
Managing DirectorInvesco
USA
Robert Deckey is a Managing Director with Invesco Real Estate (IRE). In this role, he is responsible for executing IRE's investment strategy in the Northeast. Prior to joining IRE in 2016, Mr. Deckey was chief investment officer of George Comfort & Sons, Inc., where he was responsible for new acquisitions and capital markets. Mr. Deckey also worked for over 10 years in real estate corporate finance at Citigroup and JP Morgan. He advised real estate investment trust clients on equity and debt raising, initial public offerings, mergers and acquisitions, and asset sales. Before that, Mr. Deckey worked at AEW and EF Hutton in acquisitions and portfolio management. He has over 30 years of real estate experience.

Wayne
CEO, The AmericasIWG
USA
Wayne Berger is the CEO of IWG Canada and Latin America, the global coworking and workspace leader. The company harnesses the power of flexible working through its companies Regus, Spaces, No. 18, Open Office, HQ, and Signature by Regus. Wayne is a leader and advocate for the transforming world of work. With almost 20 years helping companies improve the way they maximize their office and communities, Wayne is helping lead the acceleration of the workplace revolution— evolving from traditional office space to the new flexible work world.
As the U.S economy continues its reopening, attention turns to offices and the future tenant demands of such spaces; shared workspaces, flexibility and WFH demands that will impact pricing and rental sustainability.

This eMeeting will discuss the future leasing activities, space development and investment into U.S office real estate. What lasting impacts will COVID-19 leave on pricing, rent and value of assets? And what fundamental shifts can we expect in the long term for urban locations?

The Great 'De-Densificiation' - Pre & post COVID-19 trends on tenant demands for workspace

Workplace Environment - What are the main strategies to be adopted when most employees return to the offices? How should space be viewed in the new normal?

Leasing Going Down- How to deal with negative pressure on rent and increase in vacancy and leverage?

Workspace Occupation - How might space reduction impact revenue costs, rent payments and portfolio size?

Asset Value - How might the acceleration to newer offices and space reductions hinder investment returns on older stock?

Urban Mobility and Integration - How to readjust the urban spaces to a value trend towards the suburbs?
Participation is restricted to Club Members and eMembers.
If you would prefer to contact us by email, please send to [email protected].

Fernanda
Senior Club Director USA & BrazilGRI Club
An enthusiast of the Real Estate world, with more than 15 years playing different roles in this industry - first as an architect then as developer manager and for the past few years as a relationship director for the GRI Club. I am focused on connecting the world's leading Real Estate players across the globe, creating relevant content and opportunities for high-level networking.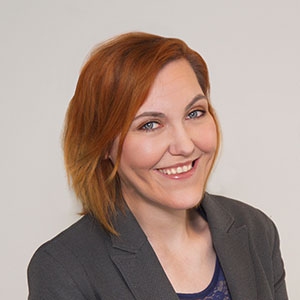 Kirsty Stevens
Kirsty Stevens
Global Head Content, EU & USA Accounts
GRI Club Global
0787150599
12 years experience within conference production in infrastructure, tax, finance and real estate. Previously working with RICS for four years helping drive the global CPD rollout. I have been with GRI Club for over 4 years, from Sales Director, UK Markets Director, Content Director and now as Global Head of Content with Sales Specialty within our Europe and USA markets. Ask me about our European events,asset class specialisms and connecting wtih investors globally. BA Hons in Philosophy from Kings College London, hobbies include Rugby, Theatre Production and Time Out Tastemaker.

Need help?
WhatsApp Assistance
Monday to Friday - 8:30 a.m. to 6:00 p.m.