Capital and deal flow into U.S real estate is facing an uncertain shake-up; rising joblessness, rent evaporation and nervous capital have put the market in limbo. Yet, deals are still being pushed through, in certain resilient asset classes and A cities.

As we move toward a post-coronavirus future, market leaders are placing their bets on the new normal. This eMeeting is a chance for the U.S real estate community to come together and discuss the challenges and opportunities for tactical M&A in the Mid, East Coast & West Coast real estate and capital markets to find synergies and discover peer appetite. Where are investors looking to help them weather the current crisis, or even come out the other side stronger?
Discussion will touch on:
Sectors in High Stress - How to survive and come through to the other side?
Multifamily & Offices - Rent and Cashburn Challenges
Pricing & Valuations 
Tactical M&A - City competitiveness and growth predictions 
Asset Resilience & Stress - Demands and likely strategies per sectors
Comparing Capital Market Demands & Dealflow

Bob
Vice President, AcquisitionsCypress Office Properties
Bob Brittingham is Vice President of Acquisitions at Cypress Office Properties where he focuses his efforts on the sourcing, underwriting, capitalization, due diligence and closing of the company's investments. Bob has 14 years of professional real estate experience which includes: investment/asset management of office, industrial, and retail, acquisition and development of multifamily assets, and brokerage and lending. Bob received his Bachelor of Business Administration and his Master of Science in Real Estate from the University of San Diego. Daniel
Senior MD, Retail Group, Capital MarketsJLL Americas

Graham
Principal Investments & Head of CMInnovo Property Group
Graham Stephens is a Principal on the investments team and head of capital markets. Mr. Stephens responsibilities include all aspects of the capital stack for IPG's new and existing assets including the efficient utilization of traditional financing, structured equity and strategic joint venture equity relationships. In additional to capital relationships, Mr. Stephens is involved in the firm's acquisitions and portfolio strategy. Prior to joining IPG, Mr. Stephens served as the Managing Director at JLL (f/k/a HFF) leading the New York City institutional investment advisory business. Prior to that, he was a Managing Director at Cushman & Wakefield (f/k/a Cassidy Turley) and began his career at RBS Greenwich Capital.

Jill
PresidentJavelin 19 Investments
Jill Homan is President of Javelin 19 Investments, a Washington, DC-based real estate investment, development, and advisory firm and a leader in the new Opportunity Zone ("OZ") area. Ms. Homan has more than fifteen years' experience in real estate acquisitions, dispositions, development, financing, asset management and leasing totaling almost $500 million in total capitalization. Ms. Homan previously worked as vice president for Perseus Realty, where she was responsible for acquisitions, underwriting, assisting in the capitalization of ongoing projects, and managing due diligence processes. Additionally, Ms. Homan assisted in the formation and structure of a discretionary GP investment partnership and managed its investor relations.

Jonathan
Managing PartnerBentallGreenOak
Jonathan Epstein is a Partner of GreenOak, based in Los Angeles. He is responsible for GreenOak's real estate activities in the Western United States, working on acquisitions across property types, including office, multifamily, retail, hospitality and mixed use. Prior to joining GreenOak in 2011, Jonathan was President of Hackman Capital Partners and Co-Managing Partner of the firm's investment entities. Hackman Capital grew, under Jonathan's direction, from owning and managing 3 million square feet to 16 million square feet in nine states, including California, New York, Massachusetts and Texas. Kevin
Partner & Co-CIOOcean IQ Capital
Partner at OceanIQ Capital, a global multi-family office in Redwood Shores, CA, managing North of USD 120 million in assets under care across all major asset classes and delivering comprehensive family office services for families in the US, Asia and Europe so far. Mr. Colas is a strategy and investment professional with 20 years of experience. Most recently he worked with Hap Klopp, founder and former CEO of The North Face, a global leader in outdoor apparel and accessories, to raise funding for a consumer and lifestyle venture fund. Prior, he led strategy consulting project teams for startups and Fortune 500 companies in IT, healthcare, consumer, industrials and telecom at Vaxa Inc., and the first sales analytics team for the healthcare i

Michael
Co-Founder & Chief Investment OfficerCapital Innovations
Michael D. Underhill, Founder & Chief Investment Officer of Capital Innovations, an alternative investment boutique. Oversees data science, equity valuation, risk modeling, performance attribution, & trading strategies. Designed factor testing, optimization, risk budgeting, active portfolio trading and rebalancing. Invented Capital Innovations InSight™ process, which uses Capital Innovations' proprietary private markets model, analyzes available investment manager data and rates each product according to seven factors: business, staff, investment process, investment risk, performance, terms/conditions, and operations.

Paul
Managing PartnerBlue Hawk Investments
Blue Hawk Investments, LLC ("BHI"), located in Boston, Massachusetts is a value-add/opportunistic integrated private equity real estate investment/development firm. The firm and its affiliates are focused on areas where there exists a value proposition in redevelopment for mixed-use, residential, hospitality, land development, retail and self-storage programs.

Peter
Executive DirectorWimmer Family Office
UK
Peter Plaut is an Executive Director at Wimmer Family Office focused on origination, researching and structuring private debt and equity transactions across a broad range of industries including specializing in real estate across the residential, office and hotel and hospitality sectors. Minimum transaction size is $100mm to well over $1 billion. Mr. Plaut is consistently recognized as a leader in the industry. Among his many achievements and awards, he was ranked as one of the Top 20 Rising Stars of Hedge Funds during the 2008 financial crisis –a recognition of his ability to manage through crisis and create positive investment opportunities in all environments.
Participation is restricted to Club Members and eMembers.
If you would prefer to contact us by email, please send to [email protected].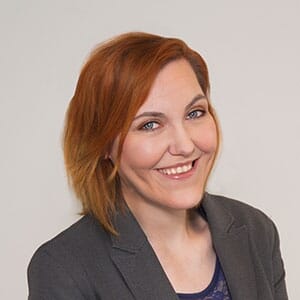 Kirsty
Senior Director - USA, Europe & Global ResearchGRI Club
I have over 10 year's experience in conference production; 7 of which have been in the real estate, venture capital and private equity sectors. I am particularly passionate about BTR, light industrial, global geopolitical and social disruption. At GRI Club, I lead our production team across Europe to develop meaningful events and club meetings for our members.

Need help?
WhatsApp Assistance
Monday to Friday - 8:30 a.m. to 6:00 p.m.