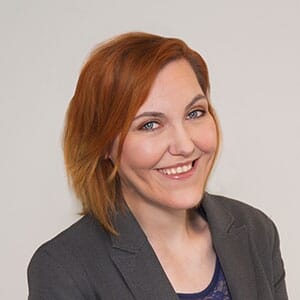 Kirsty Stevens
Kirsty Stevens
Global Head, Content & Production | Senior Director, UK Accounts
GRI Club
0787150599
12 years experience within conference production in infrastructure, tax, finance and real estate. Previously working with RICS for four years helping drive the global CPD rollout. I have been with GRI Club for over 4 years, from Sales Director, UK Markets Director, Content Director and now as Global Head of Content with Sales Specialty within our Europe and USA markets. Ask me about our European events,asset class specialisms and connecting wtih investors globally. BA Hons in Philosophy from Kings College London, hobbies include Rugby, Theatre Production and Time Out Tastemaker.
UK Investment Cycle
Relative Value, 'Normality' or Polarisation?
Valuations vs Value - Are current RE prices rational?
UK Yield Compression - What opportunities will it open up?
UK vs - Cyclical fundamentals favouring UK over rest of EU?
Commercial - Back to normal or uses and space forever changed?
Assets in Distress - What's the recovery roadmap?
UK Cities - Flight to core or alternatives in vogue?
Tech, ESG  & Operational RE - Driving demand or something else?
Entry Strategies into UK RE - Debt or Equity?
Exit Strategies out of the UK - Diversify into EU markets or sell and reposition UK portfolios?

Tyler
Founder & CEOSeaforth Land
United Kingdom
Tyler is the Founder and CEO of Seaforth Land, a London specialist investment manager that partners with institutional capital. He has 30 years of global real estate experience including 20 years in Asia working through both the Asian Financial Crisis and the Global Financial Crisis. Tyler has worked in property development, advisory and investment banking, principal investment, and investment management and has lived and worked in North America, Asia and Europe. He has a deep knowledge and understanding of sovereign and institutional real estate investors. Tyler was listed in the "Estates Gazette 2014 Power List 50" as one of the 50 most influential people in the UK property industry.

James
PartnerTPG
United Kingdom
Mr. Piper is a Partner based in London and a member of TPG Real Estate's Investment Committee. Prior to joining TPG, he was a Partner in the Real Estate Group at Ares Management, where he spent 12 years, before which he was a member of the European Mergers & Acquisitions Group at Credit Suisse. He received a Masters degree in Physics from the University of Cambridge, where he graduated with First Class Honours. Mr. Piper serves on the board of Arlington Business Parks, a UK-based owner and manager of high quality office parks. He is also a trustee of the Royal Trinity Hospice, a charity providing care and support for those with life-limiting conditions in London.

Jenny
Head of Property & AlternativesTesco Pension Fund
United Kingdom

Kiran
CIOSavills Investment Management
United Kingdom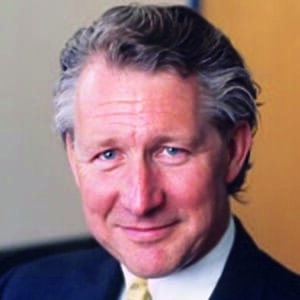 Roger
Partner & Head of Real Estate, EuropeApollo Global Management
United Kingdom

Sophie
Global Head Real EstateSchroders Investment Management
Netherlands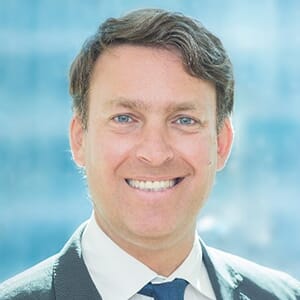 Stéphane
Managing DirectorPSP Investments
United Kingdom
Stéphane Jalbert is a Managing Director, Real Estate Investments, Europe and Asia Pacific, at the Public Sector Pension Investment Board (PSP Investments). Since joining PSP Investments in 2009, Stéphane has been instrumental in the development and growth of PSP's global real estate portfolio. Based in London, UK, Stéphane leads the organization's activities in the real estate sector in Europe and Asia Pacific. His responsibilities include building and managing the real estate portfolio, establishing global partnerships, and developing a team of top real estate investment professionals.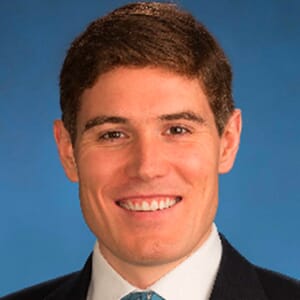 Tavis
Partner & Head RE EuropeGoldman Sachs
United Kingdom
Tavis is a partner in the Merchant Banking Division ("MBD") at Goldman Sachs, and co-heads MBD's European real estate investing & lending activities. The MBD Real Estate business invests in real estate assets, real estate operating platforms, and real estate-backed credit portfolios, and also is a leading provider of higher yielding senior and mezzanine loans secured against real estate. Tavis joined Goldman Sachs as an executive director in 2005. He was named managing director in 2010 and partner in 2014.
Participation is restricted to Club Members and eMembers.
If you would prefer to contact us by email, please send to [email protected].
Submit your interest (Non-members)
Participation is restricted to Club Members and eMembers.
If you would prefer to contact us by email, please send to [email protected].
Our team will get in touch with you soon to confirm your participation