The LinkedIn Benefit
A Masterclass for the CEO's, Post COVID-19.
SPECIAL GUEST:


ASHUTOSH GUPTA

Country Manager, India

LinkedIn, India
Thursday, 23rd April
16:00 - 17:00 | India time (GMT+5:30)
Submit your interest (Non-members)
Participation is restricted to Club Members and eMembers.
If you would prefer to contact us by email, please send to [email protected].
Our team will get in touch with you soon to confirm your participation
Post Covid19 is a different era for brands and businesses. Business Leaders are taking highly visible roles in communicating key messages to their stakeholders on social media. Building their profile, promoting themselves, their brand and remaining a thought leader through this journey becomes all the more critical. What magic can Real Estate industry leaders do with this platform?

Pre COVID-19 and Post COVID-19 - A scenario on usage by CEO's
The Stats of CEO usage in India vs global
Quick tips to resurrect individual business profiles
Differentiate between positioning the brand and personal posts
Top ten to do's for all CEO's - Behind the scene tips going forward in the new times
Submit your interest (Non-members)
Participation is restricted to Club Members and eMembers.
If you would prefer to contact us by email, please send to [email protected].
Our team will get in touch with you soon to confirm your participation
Participation is restricted to Club Members and eMembers.
If you would prefer to contact us by email, please send to [email protected].
"Thanks for keeping the spirit of our club meetings going . I think it was very well organised , seamless IT, good content "
Anshul

Singhal
Managing Director
Welspun One

Anshul
Managing DirectorWelspun One
India
Anshul is the Managing Director of Welspun One Logistics Parks, an integrated fund, asset and development management organization to deliver large format, institutional Grade A warehousing and industrial parks in key micro markets across India. Anshul Singhal founded One Industrial Spaces and in July 2019. On December 01, 2019, Welspun Promoters acquired a majority stake in the company, re-branding it to Welspun One Logistics Parks. From 2014 to 2019, Anshul was the Director & CEO of Embassy Industrial Parks (EIP), a joint venture between Warburg Pincus and the Embassy Group.
"Thanks for being innovative! Will participate whenever I can "
Sanjaya

Gupta
Managing Director
PNB Housing Finance

Sanjaya
Managing DirectorPNB Housing Finance
India
Mr. Sanjay Gupta is Managing Director of PNB Housing Finance Limited, which is a Public Private Partnership (PPP) between Punjab National Bank and The Carlyle Group. In the last five years, Mr.Gupta has spearheaded the Company's transformation journey to the fifth largest Housing Finance Company by loan assets and second largest by deposit book of 33,000 Crs. Before this he was with AIG - United Guarantee (AIG Inc.) as the Country Head, a joint venture between NHB, Asian Development Bank (ADB) and IFC Washington (DC). Before that he was with ABN AMRO Bank NV as India Business Head, Retail Mortgages and later got elevated as the Mortgage Operations Head for North America and other geographies. He was earlier with HDFC Bank for 16 years.
"It wasn't the same as being physically together and I missed the banter and chatter the most. However, in times we are in, though, the best and the most effective"

Abhishek
CEOCOWRKS
India
Abhishek Goenka is currently the CEO of the RMZ Family Office and the CEO at CoWrks. He is also the CIO at CoWrks Foundry. Previously, Abhishek has worked with PwC and BMR, and in both firms he has been actively engaged in advising families in setting up a governance framework and also on succession planning. He has also assisted promoters of some of the largest listed companies in Bangalore in moving to a Trust holding structure, including dealing with cross border issues. Abhishek is well versed with the various operating models of single and multi-family offices. Abhishek is also known for his domain expertise in real estate and Prop-Tech.
Sponsorship opportunities
GRI eMeetings offers a unique opportunity for companies to raise their profile in front of the most senior executives of the Real Estate industry worldwide.
Contact our team and check the sponsorship and exposure opportunities according to the strategy of your company.

Get in Touch
Successful registration

Mumbai | Maharashtra | India
Brookfield is a global alternative asset manager with over US$ 285 billion of assets under management and has a history, of over 100 years, of owning and operating assets with a focus on property, infrastructure, renewable energy and private equity.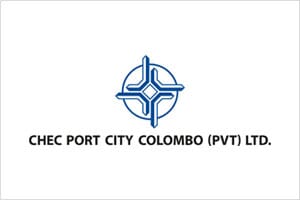 Colombo | India
Port City Colombo is a brand new city development built as an extension of the existing Colombo CBD with an initial investment of US$1.4billion and an expected US$15billion overall investment when completed. Spanning 269 hectares, it is a sea reclamation project joined to the current central business district. Port City Colombo is made up of 5 different precincts which comprises of Financial District, Central Park Living, International Island, The Marina and Island Living. When completed, Port City Colombo is estimated to have some 5.65 million square metres of build up space, boasting some of the best in design in terms of Grade A offices, Medical Facilities, Educational Facilities, Integrated Resort, Marina, Retail Destinations, Hotels and various Lifestyle Developments. Using the latest sustainable city design and smart city concepts, Port City Colombo will be the hub of South Asia.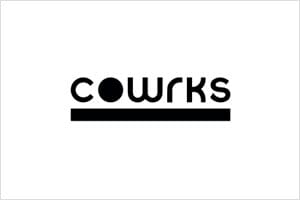 Bangalore | Karnataka | India
CoWrks is India's largest and fastest growing large-format coworking space provider. Established in 2016, it has become home to several leading entrepreneurs, a launch pad for startups and a work hub for millennials in large enterprises and Fortune 500 companies. Headquartered in Bangalore, CoWrks currently operates out of five cities, and is spread across 2 million sq. ft, with a community of over 23,000 members. CoWrks caters to all demographics of the workforce with an array of membership options, including flexible and dedicated desks, customizable private studios and even virtual membership. CoWrks is driven by data and technology, providing a sophisticated visitor management system, a private social networking app, digital meeting room booking, and more. With 24*7 access to select workstations, a sweeping gamut of amenities, and unique networking opportunities, the co-working space is creating a culture that boosts creativity, productivity, cross-collaboration &knowledge sharing

Mumbai | Maharashtra | India
CREDBERG is a solution focused boutique investment bank that draws on its expertise in Real Assets and its global network to provide corporate finance solutions, asset brokerage and capital market services across all major real estate markets across India. CREDBERG's trustworthy and credible team matches its deep-rooted understanding of local real estate with expertise in capital markets, to provide innovative and strategic solutions to meet the precise needs of its clients and has an unmatched track record of advising on complex situations.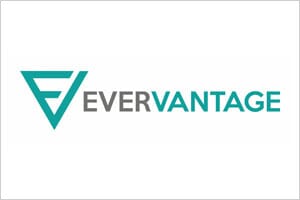 Mumbai | Maharashtra | India
EverVantage is a real estate consultancy firm that caters to the needs of developers, high net worth individuals, and investors across the country. Equipped with its single-minded pursuit of 'forEver adVantage', the firm provides services like fund raising, hospitality advisory, portfolio management, land transactions, leasing and transaction management, and strategy advisory. Adhering to its belief of 'People over Projections', EverVantage prioritizes right end-to-end solutions over simply closing a deal for its clients.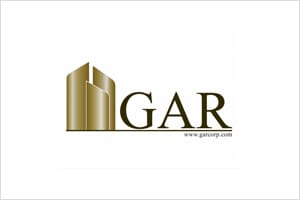 Hyderabad | Telangana | India
The Group is a pioneer in the creation of commercial office parks in Hyderabad. GAR Corp is widely renowned for its unique reputation of Build – Lease – Own -Operate model which enables long term ownership of assets. GAR Corp has a strong track record of servicing Global IT / ITes Clients and our facilities currently cater to more than 60,000 employees working with the industry's most stable and marquee client base. Presently, the Group is on track to create an asset base of 12 million square feet in the office parks segment by 2020.

Gurgaon | Haryana | India
Founded in 1998 and listed on the Dubai Financial Market, Tabreed is a global leading UAE-based investor, developer and operator that provides energy-efficient, cost-effective and environmentally friendly district cooling solutions through long term cooling as a service concessions. Through its 75 plants, thermal storage facilities and chilled water distribution networks, Tabreed currently delivers over 1.1 million refrigeration tons of sustainable cooling to over 250 million square feet of air-conditioned area in the cities the company currently operates in. Technology agonistic; using a variety of energy or heat rejection sources and with 20 years of operational excellence, Tabreed remains the partner of choice for organizations interested in benefiting from environmentally friendly cooling solutions that support the sustainable development goals.
Construction/Engineering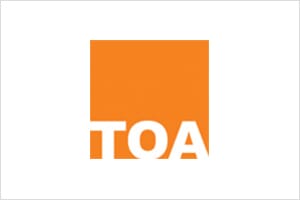 Mumbai | Maharashtra | India
We are a Technology-Enabled Architecture, Engineering, Planning, and Design firm creating the Intelligence Based Architectural and Design solutions for Sustainable Buildings, and Efficient Infrastructure for Tomorrow. The company has Energy Modelling & The Sustainability Concept at the core of its Designs. We leverage the knowledge of the work environment as a tool to solve organizational challenges. We understand issues companies face as they attempt to effect change through the built environment and with our Technology Adaptive and Enabled Design solutions we are able to combine an organization's strategy, space types and sciences to create interdisciplinary facilities that lead to innovations and creative breakthroughs he proposes designs that are at the convergence of engineering, efficiency, and wellness. OUR NICHE: Architectural Design Interior Architecture Design Engineering Procurement Commissioning (DEPC)

Mumbai | Maharashtra | India
One Industrial Spaces is building integrated fund/asset management, development management and property management platform focusing on the Industrial Real Estate sector in India. Founded in July 2019 by Anshul Singhal, an industrial real estate veteran with a track record of delivering Grade A industrial/warehousing facilities across India in his earlier role as CEO of a leading industrial development platform. The founding team has not only closely worked with large private equity funds but also comes with years of track record in the entire lifecycle delivery of the business including; Identification of Markets, Acquiring Land, Obtain Planning Permissions,Project Design, Execution, Leasing, Market Positioning & O&M.The One Industrial team is being built to differentiate itself with ability to unlock large parcels of clean lands in India by partnering with landowners across the country.

Mumbai | Maharashtra | India
JLL is India's premier and largest professional services firm specialising in real estate. With an estimated revenue for FY 2018-19 expected to be approx. INR 4,000 cr, the Firm is growing from strength to strength in India. The firm has an extensive presence across 10 major cities (Mumbai, Delhi NCR, Bengaluru, Pune, Chennai, Hyderabad, Kolkata, Ahmedabad, Kochi and Coimbatore) and 135 tier II & III markets with a cumulative strength of more than 11,000 professionals. It provides investors, developers, local corporates and multinational companies, a comprehensive range of services including leasing, capital markets, research & advisory, transaction management, project development, facility management and property & asset management across asset classes: commercial, residential, industrial, retail, warehousing & logistics, hospitality, land, healthcare, senior living and education.

Hyderabad | Telangana | India
Katerra is a technology driven global company optimizing the way buildings are designed & constructed through tested systems & approaches to bring more efficiency in our projects. Katerra offers end-to-end building products across Residential, Commercial Office Buildings, Hotels, Malls, Hospitals, Schools & Industrial Parks. Founded in 2015 by Michael Marks, Katerra has 700+ projects in progress & 6 factories globally. Headquartered in Silicon Valley, Katerra is present across America, India, China & the Middle East with 7,500+ professionals experienced in design, technology & construction. Katerra utilizes offsite manufacturing at its factories to save time & cost. Katerra's unique design approach links standardization with customization to provide efficiency without sacrificing design freedom. In India, Katerra is working with Indira Canteen, Infosys, Embassy, Vaishnavi, Lulu Mall, Bosch, KMCH Hospitals, GEMS Schools & others to deliver design & construction solutions.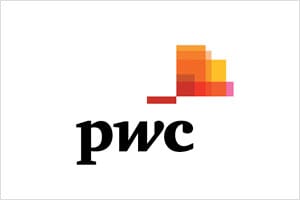 Mumbai | Maharashtra | India
At PwC, our purpose is to build trust in society and solve important problems. We're a network of firms in 158 countries with more than 2,36,000 people who are committed to delivering quality in assurance, advisory and tax services. Find out more and tell us what matters to you by visiting us at www.pwc.com In India, PwC has offices in Ahmedabad, Bengaluru, Chennai, Delhi NCR, Hyderabad, Kolkata, Mumbai and Pune. For more information about PwC India's service offerings, visit www.pwc.com/in PwC refers to the PwC International network and/or one or more of its member firms, each of which is a separate, independent and distinct legal entity. Please see www.pwc.com/structure for further details.

Mumbai | Maharashtra | India
Tata Group forayed into the real estate business over 35 years ago. Tata Housing was formed in 1984 and Tata Realty and Infrastructure Limited in 2007. The two companies were consolidated in 2018. TRIL has a strong presence across segments in 15 cities. Cumulatively, the company has a total of 53 projects (delivered & under construction); residential spaces of over 20 million sq ft, Commercial spaces of around 12 million square feet, Retail spaces of about 1.3 million square feet, Thirty two million square feet constructed, Another 37 million square feet is under construction. Each of the projects are built to enhance the quality of life for our customers and ensure customer delight. The focus is on best-in-class developments, sustainability and safety. The company carries forward the legacy of trust & integrity of the Tata Group


Need help?
WhatsApp Assistance
Monday to Friday - 8:30 a.m. to 6:00 p.m.
X
Privacy policy and how we use cookies
Accept and hide this message