MODERATOR
Adriano

Mantesso
Managing Director - Head of LatAm
Ivanhoé Cambridge
SPECIAL GUEST
Wes

Fuller
Executive MD, Investment Management
Greystar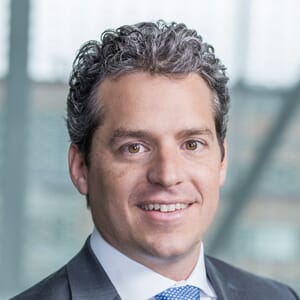 Managing Director - Head of LatAmIvanhoé Cambridge
Brazil
As the leader of the Latin America team, Adriano Mantesso is responsible for making RE investments locally, developing asset-management strategies and overseeing strategic partnerships for the region. Mr. Mantesso has extensive experience in the industry. Before joining Ivanhoé Cambridge in 2017, he worked for five years at the investment bank BTG Pactual, where he became Partner and Head of Income Producing Properties (RE), managing what was then the largest local REIT. From 2005 to 2012, he worked for Brazilian Capital, managing private and public RE investment funds.

Executive MD, Investment ManagementGreystar
United Kingdom
Wes Fuller is an Executive Managing Director for Greystar and leads the company's Investment Management business, including Fund Management, Portfolio and Asset Management, and the Greystar Investor Relations team. Wes serves as a member of the Greystar Investment Committee and Executive Committee. He is a member of the Pension Real Estate Association, the National Multifamily Housing Association, the Association of Foreign Investors in Real Estate, and the Urban Land Institute. Wes received his bachelor's degree from Furman University in Biology and an MBA from the University of North Carolina's Kenan-Flagler Business School in Real Estate Finance.
Wednesday, November 10
10:00 - 11:00 | Eastern Standard Time (GMT-5)
Join the event by applying for a Courtesy membership
Successful registration
60 people are attending
Credit: Jan Kubita / Unsplash
EVENT MANAGER

Agostina
Club Manager LatAmGRI Club
Agostina has been actively studying and working with Latin American markets for more than 11 years, specializing in business development and public relations. She has experience working in Argentina, Brazil, Peru, Chile, Colombia, Mexico and US real estate, financial and investment markets, fostering valuable connections among global leaders and GRI Club members. Agostina holds a Bachelor's Degree in Administration from the Universidad Nacional del Litoral in Argentina.
Having established itself as one of the most resilient assets through the pandemic, Wes Fuller, Executive Managing Director - Global Investment Management, of Greystar will join GRI Club members to discuss the opportunities ahead in the development of Multifamily for Latin America.
Adriano Mantesso, Managing Director - Head of LatAm, of Ivanhoe Cambridge, a Greystar partner, will moderate the discussion with his investor perspective. Together they will talk in an informal fireside chat about the benefits and challenges of the model and exchange views with the group about their vision for the region.
Sponsorship opportunities
GRI eMeetings offers a unique opportunity for companies to raise their profile in front of the most senior executives of the Infrastructure and Energy sectors worldwide.
Contact our team and check the sponsorship and exposure opportunities according to the strategy of your company.

Sponsorship Opportunities
Successful registration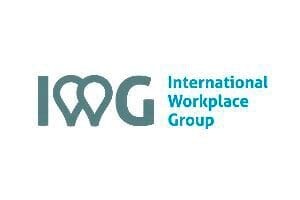 London | London, City of | United Kingdom
IWG is the leading global workspace provider with more than 3300 business centers across the globe. IWG has built an unparalleled network of office, co-working and meeting spaces for companies to use in every city in the world. Through our network of workspaces, IWG enables businesses to enhance productivity and connect over 2.5 million like-minded professionals.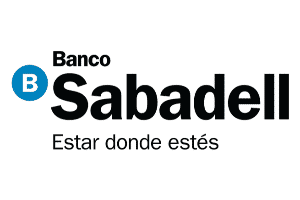 Ciudad de México | CMX | Mexico
Banco Sabadell is Spain's fourth largest private banking group, which is comprised of different banks, brands, subsidiaries and part-owned companies covering all areas of the financial business sector under a common denominator: professional performance and quality. A young, highly-qualified team, with the most modern, up-to-date technological and commercial resources and a multi-brand, multi-channel organisation focusing on the client enable Banco Sabadell to occupy an outstanding position in the personal and business banking markets.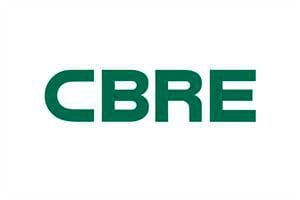 Ciudad de México | CMX | Mexico
Real Estate Consultancy specialized in providing solutions to investors developers occupiers and owners in all business lines.

Mc Lean | VA | USA
Back in 1993, when Founder, Chairman, and CEO Bob Faith set out to build Greystar, he saw a highly fragmented multifamily industry that was more focused on assets than people. He envisioned the need for an industry leader, a blue-chip company that operated with the highest integrity and character in delivering world-class services to residents, property owners and investors in multifamily real estate. He said, "Why not us? Let's go be that company." With a winning strategy and a focus on people, Greystar set out to meet that need -- guided by the mission of enriching the lives of those we touch by doing things the right way. Greystar has learned what's important to people when it comes to a place to call home and the services that enhance the living experience. And that's why we put our heart and soul into providing beautiful living environments.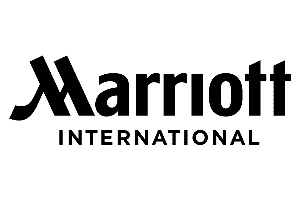 Miami | FL | USA
Hospitality sector with presence worldwide (4,000+ Hotels) & 18 brands, from luxury to select service.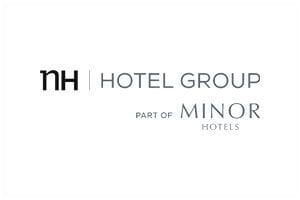 Bogotá | Colombia
NH Hotel Group part of Minor Hotels is an international hotel owner, trusted operator and investor, with a multi-national portfolio of over 530 properties. Through our Anantara, Avani, Elewana, Oaks, NH Hotels, NH Collection, nhow and TIVOLI properties, Minor Hotels operates in 50+ countries across Asia Pacific, the Middle East, Africa, the Indian Ocean, Europe and South America. Our excellence in achieving higher margins set us apart in the hotel industry (average>40% GOP Margin).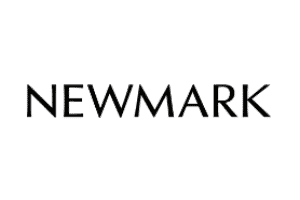 Ciudad de México, DF | Mexico
Newmark is one of the world's leading commercial real estate advisory firms. With roots dating back to 1929, our strong foundation makes us one of the most trusted names in the industry. Newmark prides itself on delivering the highest level of service to our clients to meet their needs and exceed their expectations. Newmark's fully integrated platform of services provides clients with a single-source solution for every phase of owning or occupying a property.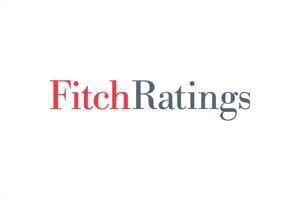 New York | NY | USA
Fitch Ratings is a leading provider of credit ratings, commentary, and research. Dedicated to providing value beyond the rating through independent and prospective credit opinions, Fitch Ratings offers global perspectives shaped by strong local market experience and credit market expertise. The additional context, perspective, and insights we provide help investors to make important credit judgments with confidence. Fitch Group is a global leader in financial information services with operations in more than 30 countries. Fitch Group is comprised of: Fitch Ratings, a global leader in credit ratings and research; Fitch Solutions, a leading provider of credit market data, analytical tools and risk services; and Fitch Learning, a preeminent training and professional development firm. With dual headquarters in London and New York, Fitch Group is owned by Hearst. For additional information, please visit fitchratings.com.