The Global Housing Dilemma – The future of multifamily and BTR investments and developments
Tuesday, November 29th
3 - 4 pm | Greenwich Time (GMT+0)
Join the event by applying for a courtesy membership.
This membership will grant you
free access to our global community
, allowing you to connect with
more than 10K members
, as well as to participate
unlimitedly in our courtesy online events
.
Successful registration
75 people are attending
Credit: Amos Lee / Unsplash
EVENT MANAGER
Caroline

Zurakowski
Head of Global Committees, Director RE APAC
GRI Club
Renata

Franceschini
Director, Global Committee Production
GRI Club

Caroline
Head of Global Committees, Director RE APACGRI Club
Caroline Zurakowski (祖拉) is a Director, Real Estate - Asia Pacific based in Shanghai, China. Caroline has extensive, cutting-edge understanding of the technologies and best practices that drive today's businesses in China. She holds a BA in International Relations, a Master in Science and Security from King's College London and a Business Administration and Management course at JiaoTong University. She has been working in Innovation Consulting in China since 2019, hosting over 500 Investors and C-Level Executives from +200 different organizations. Now she is responsible for the GRI expansion across Asia-Pacific region.
+8615601717339
+ 86 1560 1717 339

Director, Global Committee ProductionGRI Club
USA
GRI Club's Global Committees set the professional standard for peer-to-peer knowledge sharing in order to identify new trends, capitalise on growth opportunities and aid deal flow discovery worldwide.
Curated purely by members, spanning 80+ countries, and across all asset classes, this global committee meets once per month via zoom to share the current sentiment, investment appetite and debate where the market is going.
Participation is open and welcome to all GRI Club Members, under the wing of the specific committee chapter. Be part of the global dynamic exchange and always be present for the opportune moments in your asset and region.
The Global Housing Dilemma –The future of Multifamily and BTR investments and developments
The Global Outlook – In which locations is residential property development currently less viable? And feasibility aside, which areas are emerging hotspots to invest in, given the demand and supply fundamentals?
Are We Heading to the Next Bubble? What are the most overpriced markets?
Smart Repositioning Strategies – Can commercial property conversion and redevelopment expand the housing supply?
How Multifamily and BTR investments can play a powerful role in slowing the shortage of affordable housing?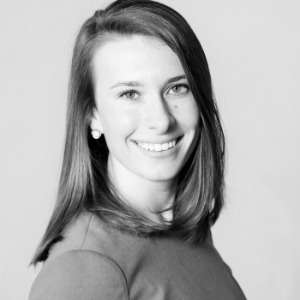 Founder & Managing PartnerTitan Capital Investment Partners
USA
Amy is a Managing Partner of Titan Capital. The firm partners with institutional investors, family offices and high net worth individuals in a variety of commercial real estate transactions in the U.S. With a primary focus in multifamily residential real estate, the firm partakes in opportunistic transactions across many sectors. Titan acquires, develops and operates the highest quality assets with our partners.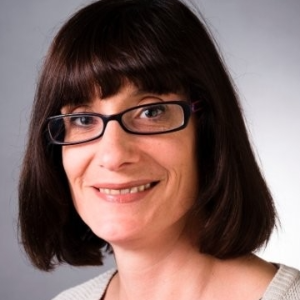 Head of ResearchCBRE
United Kingdom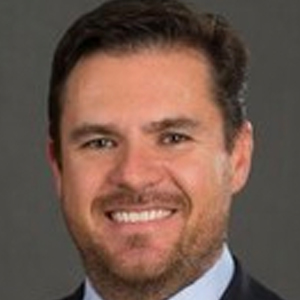 Senior DirectorNuveen Real Estate
USA
Over 20 years of experience in real estate development, investment and asset management in the US and Latin America. I currently work as the Housing sector lead at Nuveen for co-living and flex term rental strategies which includes evaluating prop-tech strategies in the housing industry with innovative operators as well as new investments in op-co and prop-co companies. Lead for acquisitions and asset management for Nuveen's housing investments in Florida. Our portfolio includes approximately 31 properties - 9,700 units of student, conventional and income restricted apartments. Currently evaluating value-add, core plus and core apartment acquisitions in Florida as well as joint venture opportunities for ground up development on multifamily

Investment DirectorMPC Capital
Germany
Filipe de Sá Pessoa is Head of Acquisitions and Development at MPC Micro Living Development, subsidiary of MPC Capital, Hamburg based Investment and Asset Manager with EUR 4,2 bn AuM. Since 2014 MPC is developing Micro Living-Apartments for students and professionals under the brands STAYTOO and STAYURBAN. MPC has successfully delivered more than 1.000 units and has more than 1.500 units under development or acquisition. Filipe has more than 12 years industry experience, specialized in planning and developing properties, with focus on product and efficiency. Between 2013 and 2018 he was Acquisitions Manager at german developer DC Developments, where he conducted acquisitions, inception and developments with a TDV in excess of EUR 750m.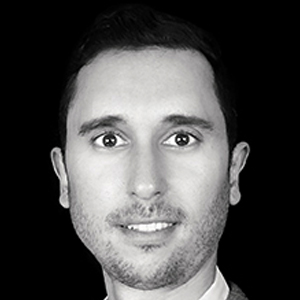 Co-founder and Managing partnerKings Capital
USA
Jeffrey Znaty, has been actively handling commercial real estate transactions for the past decade in New York City. As Co-founder and Managing partner of Kings Capital, Mr. Znaty oversees all acquisitions, debt, and equity structures for the firm. Mr. Znaty is also the Managing Director of Multifamily for a large advisory firm, Kassin Sabbagh Realty (KSR) based in midtown Manhattan. Jeffrey has been involved in over $400,000,000 worth of transactions to date, in some of the most complicated and encumbered commercial deals in New York.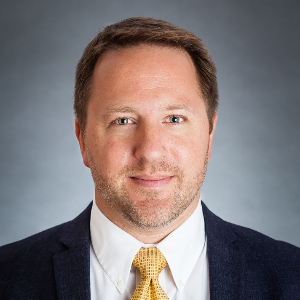 Managing Director, South AmericaGreystar
USA
Thomas Livelli, Managing Director, Chile with Greystar Real Estate Partners ("Greystar"), manages multifamily (for-rent residential) real estate investment and development initiatives for Greystar in Chile and is spearheading the firm's continued growth in the region. Prior to this role, Mr. Livelli was Senior Vice President with Boston Andes Capital, a private equity real estate firm with offices in Boston, Bogotá, and Buenos Aires. Previously, as a Director of Clark Realty Capital, Mr. Livelli was responsible for the financing and development of large scale mixed-use and residential communities with an emphasis on affordable housing in Central America, where he worked closely with the Overseas Private Investment Corporation, a federal a
Sponsorship opportunities
GRI eMeetings offers a unique opportunity for companies to raise their profile in front of the most senior executives of the Real Estate industry worldwide.
Contact our team and check the sponsorship and exposure opportunities according to the strategy of your company.

Sponsorship Opportunities
Include your information below to apply for sponsorship opportunities
Successful registration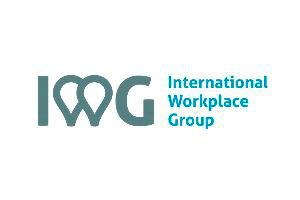 Switzerland
IWG is the leading global workspace provider with more than 3300 business centers across the globe. IWG has built an unparalleled network of office, co-working and meeting spaces for companies to use in every city in the world. Through our network of workspaces, IWG enables businesses to enhance productivity and connect over 2.5 million like-minded professionals.
This event is exclusive for GRI members.