GRI Club's Global Committees set the professional standard for peer-to-peer knowledge sharing in order to identify new trends, capitalise on growth opportunities and aid deal flow discovery worldwide.
Curated purely by members, spanning 80+ countries, and across all asset classes, this global committee meets once per month via zoom to share the current sentiment, investment appetite and debate where the market is going.
Participation is open and welcome to all GRI Club Members, under the wing of the specific committee chapter. Be part of the global dynamic exchange and always be present for the opportune moments in your asset and region.
GRI Global Committee
Technology & Innovation Chapter

Adam
Global CIO and Chief Digital OfficerCushman & Wakefield
USA
Adam L. Stanley provides strategic and operational direction for Cushman & Wakefield's client facing and colleague technology systems and infrastructure across all business lines and markets. As Global CIO and Chief Digital Officer, and a member of the Global Managing Board, he advocates for the best solutions for the best clients, supported by the best talent. Drawing on his more than 20 years of industry experience, Adam is a change agent with proven success driving growth, performance, talent retention and innovation. Under Adam's leadership, Cushman & Wakefield (formerly DTZ) was named to the CIO100 for 2018, 2016 and 2015 by CIO Magazine.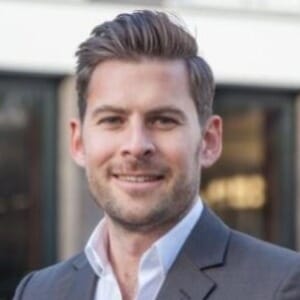 Alex
Director of InnovationJLL
United Kingdom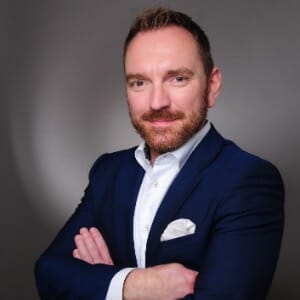 Alexander
Head of Innovation and SustainabilityING Bank
Germany
Alexander Piur is responsible for Sustainability and Innovation for the global Real Estate Finance activities of ING Wholesale Banking, with local presence in APAC, EMEA and US. He has more than 20 years of experience in the real estate financing markets in Germany and Europa. Prior joining ING, he worked for several banks in Munich. Alexander is a member of IMMOEBS, has a degree as Immobilienökonom from the International Real Estate Business School in Regensburg and holds a B.Sc. in Finance and Management from the Frankfurt School of Finance and Management.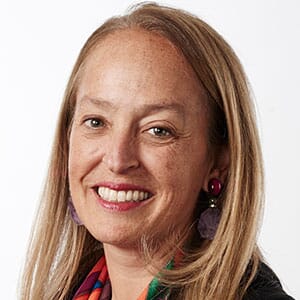 Audrey
Head of FundraisingKennedy Wilson
United Kingdom
Audrey Klein is the Head of Fundraising for Kennedy Wilson Europe. Prior to this she held Head of Fundraising roles at several firms but is best known for starting the European business out of London for the Park Hill Real Estate Group, a Division of Blackstone, which she ran for 9 yrs. Prior to joining Park Hill, she ran her own business for 5 yrs marketing alternative asset funds across all asset classes including private equity, real estate and hedge funds to European investors comprised of pension funds, banks, family offices and high net worth individuals. She is a graduate of Northwestern University's Kellogg School of business where she received an MBA, and is also a graduate of Emory University with a degree in Economics.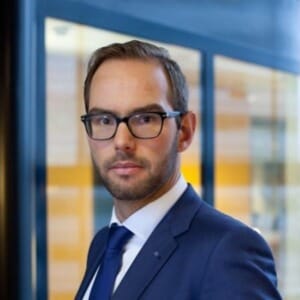 Bernardo
Head of Sustainability and InnovationBouwinvest
Netherlands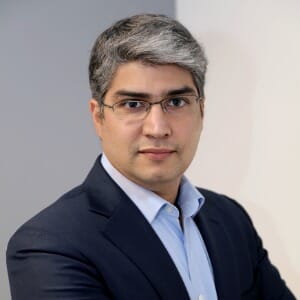 Cesar
Head of Innovation & TechnologyVerizon - UK
United Kingdom
Real Estate Technology thought leader, focusing on the Future or Work. As the global head of Real Estate Innovation and Workplace Technology, Cesar is responsible for identifying, designing and scaling real estate technologies across Verizon's property portfolio, which extends to over 100m sqft of real estate in 6,000 buildings worldwide; providing solutions across the RE lifecycle - strategy, design & construction, building operations, employee experience and ESG. The solutions range from IoT sensors and mobile apps to collaboration via mixed reality environments.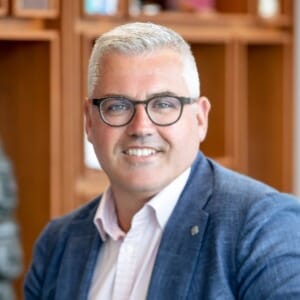 Dean
Executive Vice President & Chief Operations OfficerOxford Properties Group
Canada
Dean Hopkins is the Executive VP and Chief Operations Officer of Oxford Properties, a leading real estate investor, developer and manager. His role is to help design and enable the RE company of the future by evolving a wide variety of capabilities, systems, processes, and information necessary to support a rapidly growing, global platform. Prior to Oxford, he was the CEO of a scale-up hub established to help entrepreneurial technology companies through periods of substantial growth. Before that he spent a decade advising a leading multi-national media conglomerate on global transformation, and a decade founding and growing a pioneer in internet strategies. He began his career as a business analyst at a leading global management consultancy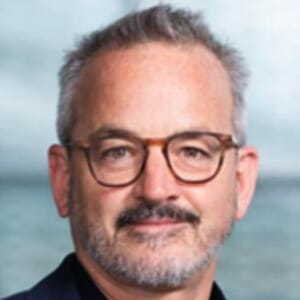 François
Senior Vice President, InnovationIvanhoé Cambridge
Canada
As Senior Vice President, Innovation at Ivanhoé Cambridge, François is responsible for optimizing and bringing forward the various innovation activities, while leading collaborative efforts involving teams transversely. Recognized as an entrepreneur, a seasoned strategist and an agent of change within the corporate cultures, François Lacoursière has put his creative mind to profit for more than 25 years. Formerly a Senior Partner at Sid Lee, a world-class agency based in Montreal, François orchestrated numerous brand transformations for as many industries, geographies and disciplines.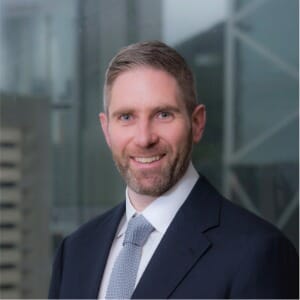 Ian
Managing Director - Digital InnovationGrosvenor Britain & Ireland and Grosvenor Fund Man
United Kingdom
Ian is responsible for the digital innovation activities around the Group, being the Managing Director for the Digital Innovation business unit that was set up in July 2019. Ian joined Grosvenor in March 2012 as Commercial Finance Director for the Great Britain and Ireland business, being responsible for many change initiatives in his 2 years there before moving to Grosvenor Asia Pacific to take up the role of Regional Finance Director. Additionally taking on the Chief Operating Officer responsibilities, Ian spent 5 years in Asia before returning to the UK as Managing Director for Digital Innovation in July 2019.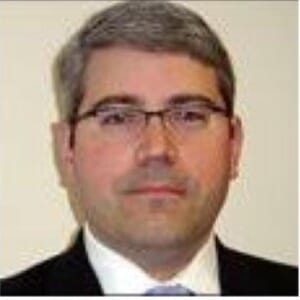 Ira
Sr. Managing DirectorNuveen Real Estate
USA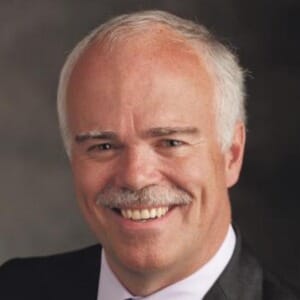 James
SVP, Chief Information & Technology OfficerBoston Properties
USA
James Whalen serves as Senior Vice President, Chief Information and Technology Officer for Boston Properties where he is responsible for the direction and implementation of technology, applications and security. Prior to joining the Company in March 1998, he served as Vice President, Information Systems of Beacon Properties. He is a graduate of the University of Notre Dame and a recipient of the New York City Urban Fellowship. Mr. Whalen is a current trustee and past President of the Boston Chapter of the Society for Information Management (SIM) and serves on the Realcomm Advisory Council, TechHire Boston and Boston Private Industry Council.

Katia
Senior Vice President, Data & TechnologyCadillac Fairview
Canada
Katia works across the company to develop and implement strategic data, digitization, and technology capabilities. These efforts will further advance CF's digital innovation strategy to enable our business growth. In her previous role, Katia was Vice President, Information Technology at a large Canadian retailer. Her broader experience includes leading global ERP implementations, developing loyalty systems, and deploying digital marketing and payment capabilities. Katia also holds an MBA in International Finance from Moscow University.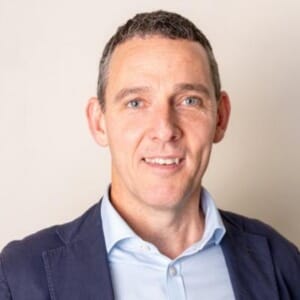 Michael
Chief Operations OfficerMetrikus
United Kingdom
Michael is COO of Metrikus. He is an operations, strategy and management professional with extensive experience in designing, implementing and managing LEAN operations, working with teams to deliver high value operations and services. Michael has a deep operational and technical background, obtaining a degree in Electrical Engineering from Victoria University of Technology. In his roles Michael has dealt with large teams to deliver solutions with exceptional service - clients include those from banking, commercial real estate and IT sectors.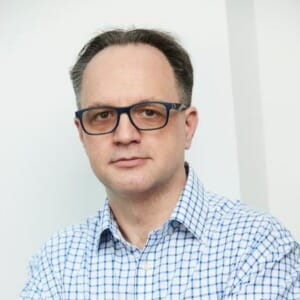 Paul
Chief Digital and Technology OfficerCB Richard Ellis
United Kingdom
Paul is a strategist, with a clear commercial acumen who has a clear understanding of the business value of IT and the future directions of the industry. Besides being a strategist, Paul is result and success oriented, an outstanding leader and has a clear history of delivering Technology driven Business Change Globally. Paul has significant global experience having global responsibility and having fulfilled expat engagements in Europe, US, Middle East and Asia. He has a track record in delivering innovation to business through the use of Innovative New Technology and Business Process Improvement. This was recently recognized with Capita being rated the 60th most innovative company in the Forbes Global 100 Most Innovative Companies (2016).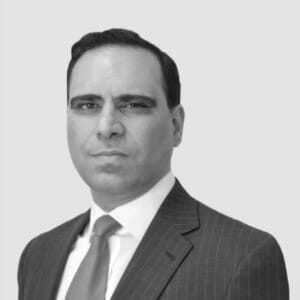 Raj
Chief Information OfficerNewmark Knight Frank
USA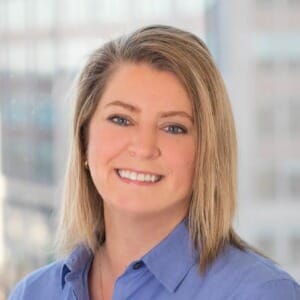 Sara
Managing Director, Global Head of InnovationPGIM Real Estate - USA
USA
Sara Shank is a managing director at PGIM Real Estate and global head of Innovation. Based in New York, Sara is responsible for developing and implementing technology solutions and data strategies across investment, asset management, operations and client servicing. This includes leading the change management of process, systems, and culture. Sara oversees the Systems organization working in close coordination with all investment and function areas.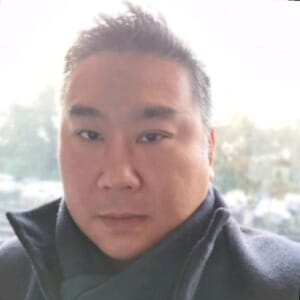 Simon
Head of Information Systems - EuropeCromwell Property Group
United Kingdom
Simon is an established professional in the real estate industry. He has over 20 years of experience working and implementing a broad range of solutions in industry to solve challenging business obstacles. Simon currently holds a senior position at Cromwell Property Group and is leading the organisation's digital transformation strategy across its European operations. The primary technology focus areas are Microsoft Office 365 migration, AWS cloud first strategy, vendor management, business intelligence, data governance, portfolio modelling, RPA, AI and ML.

Stephen
Head of UK Business SpaceAberdeen Standard Investments - Edinburgh
United Kingdom
Head of UK Business Space Portfolio Management, leading a team of 30 asset managers with responsibility for cross-sector assets on a UK wide basis. Stephen has carried out Fund and Asset Management positions at Aberdeen Standard Investments and has wide-ranging investment and strategic asset management experience gained in both private practice and client side positions. Stephen is Chair of ASI's Global Proptech team and drives policy in relation to Flexible Office provision. He is also a member of the Property Investment Committee (EMEA) considering transactions and projects across the UK.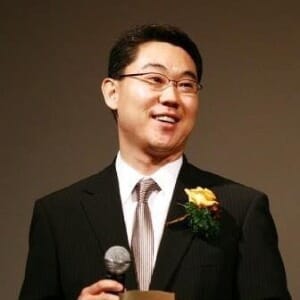 William
Head of Technology & InfrastructureGaw Capital Partners
Singapore

Leonardo
DirectorGRI Club
An enthusiast of the real estate market, I've been working in the sector since 2016. From 2018 to 2020, I served as director of Smartus, a company focused on conferences and content production for the brazilian real estate decision-makers. Graduated in International Relations from Facamp.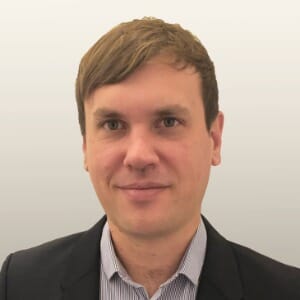 Richard
Global Head of ProptechGRI Club