Wednesday, 19th May
15:00 - 16:00 | British Summer Time (GMT+1)
Submit your interest (Non-members)
Participation is restricted to Members only.
If you would prefer to contact us by email, please send to [email protected].
Our team will get in touch with you soon to confirm your participation
65 people are attending
Credit: Maxxyustas / Envato Elements
Leonardo
DirectorGRI Club
An enthusiast of the real estate market, I've been working in the sector since 2016. From 2018 to 2020, I served as director of Smartus, a company focused on conferences and content production for the brazilian real estate decision-makers. Graduated in International Relations from Facamp.
Richard
Global Head of ProptechGRI Club
GRI Club's Global Committees set the professional standard for peer-to-peer knowledge sharing in order to identify new trends, capitalise on growth opportunities and aid deal flow discovery worldwide.
Curated purely by members, spanning 80+ countries, and across all asset classes, this global committee meets once per month via zoom to share the current sentiment, investment appetite and debate where the market is going.
Participation is open and welcome to all GRI Club Members, under the wing of the specific committee chapter. Be part of the global dynamic exchange and always be present for the opportune moments in your asset and region.
The Technology needs for ESG - How to find and implement the right innovations?
Is it possible to become a leader on ESG without being a leader on innovation?
Green building, energy efficiency, safety and occupational health - How technologies are being applied in the ESG practices?
With so many technologies being created to help with ESG how do you pick the winners?
GRI Global Committee
Technology & Innovation Chapter
Sponsorship opportunities
GRI eMeetings offers a unique opportunity for companies to raise their profile in front of the most senior executives of the Real Estate industry worldwide.
Contact our team and check the sponsorship and exposure opportunities according to the strategy of your company.

Sponsorship Opportunities
Successful registration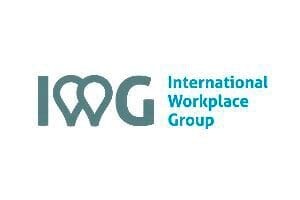 London | London, City of | United Kingdom
IWG is the leading global workspace provider with more than 3300 business centers across the globe. IWG has built an unparalleled network of office, co-working and meeting spaces for companies to use in every city in the world. Through our network of workspaces, IWG enables businesses to enhance productivity and connect over 2.5 million like-minded professionals.