Credit: SNEHIT PHOTO / Shutterstock
Stressed Real Estate Asset Investments in India - Challenges and Opportunities?
Thursday, 8th April
15:00 - 16:00 | Indian Standard Time (GMT+5:30)
Submit your interest (Non-members)
Participation is restricted to Club Members and eMembers.
If you would prefer to contact us by email, please send to [email protected].
Our team will get in touch with you soon to confirm your participation
86 people are attending
EVENT MANAGERS
Anubha

Garg
Director - India Real Estate Club
GRI Club
Pedro

Nicolau
Global Head of Infrastructure & India
GRI Club
Priya

Mathias
Country Head Real Estate India & Sr.Director Real Estate Asia Pacific
GRI Club

Anubha
Director - India Real Estate ClubGRI Club
Please fill your crisp Personal Biography here.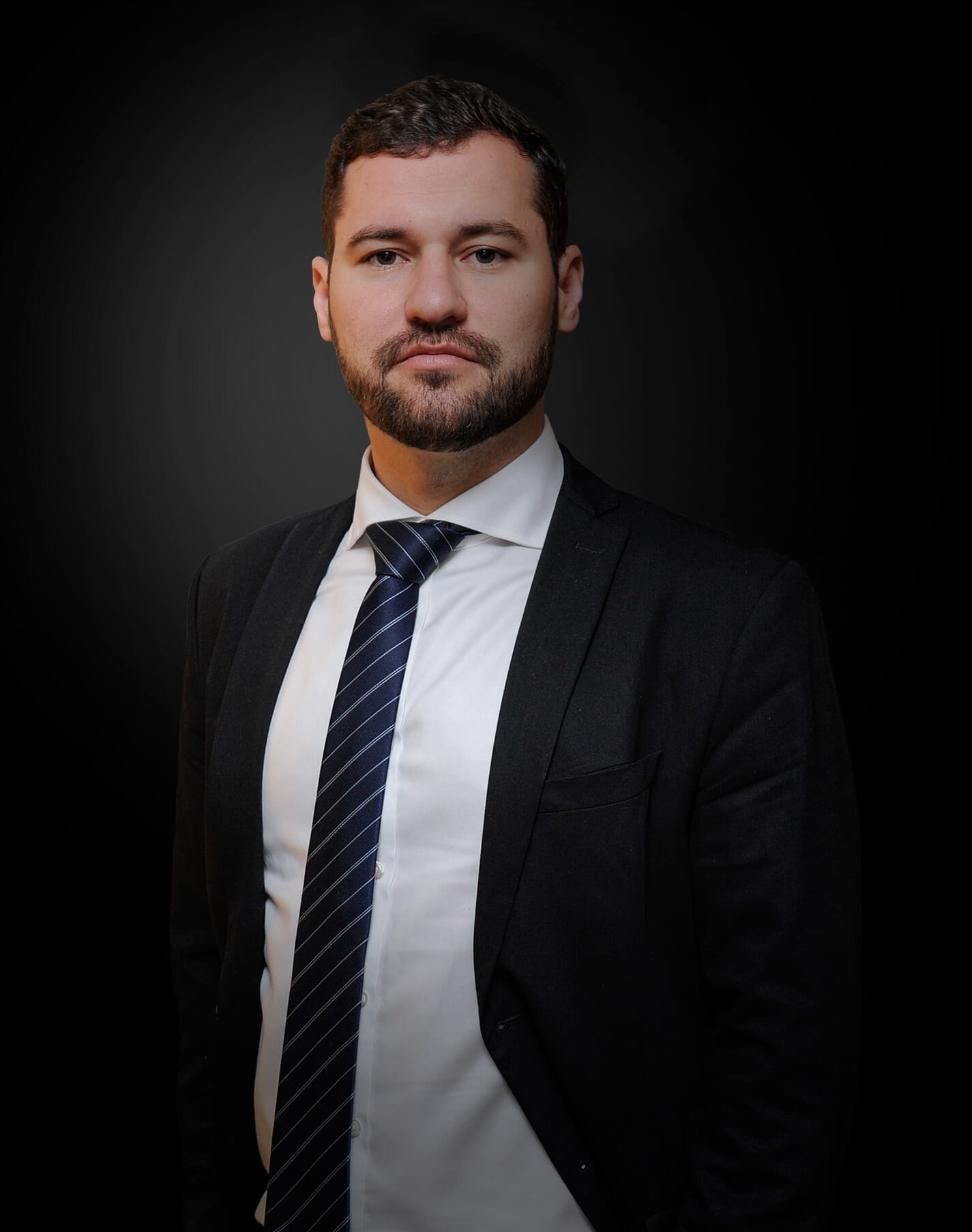 Pedro Nicolau
Pedro Nicolau
Global Head of Infrastructure & India
GRI Club
+55 11 98620-3494
+55 19 3203-0645
Pedro Nicolau is a Partner and the Global Head of Infrastructure and Portfolio Director for India at GRI Group. He leads the infrastructure division which is active in Latin America, India, China, and the USA. He also leads the real estate activities in India with a local team based in Mumbai. Prior to GRI, Pedro worked for Clarion Events Brazil in the Transportation, Mobility, and Sanitation portfolio. He has a bachelor degree in International Affairs at Unesp (São Paulo State University).

Priya Mathias
Priya Mathias
Country Head Real Estate India & Sr.Director Real Estate Asia Pacific
GRI Club
+919833945086
Priya is leading the strategy, investors relationship, business development, key account management, content development, special projects, events and team management across B2B/B2C at the GRI club. Headquartered in London, the GRI Club is a 'membership by invitation' club reserved exclusively for a qualified individual (C/Director level decision-makers) in real estate globally. Priya is a part of the GRI Management team and leads the India real estate relationships (Investors, Lenders, Developers, and operators) she is also responsible for the group's Asia Pacific business expansion. She has over 20 years of Marketing and Communications experience across real estate, hospitality, media and retail industry.
The current environment has led to more financial challenges for developers. Patient capital is the need of the hour and the market has seen more last mile funding transactions along with partial liquidity solutions to existing lenders. While experts feel that last mile funding will address key issues of project funding, completion and delivery. Join industry leaders as they discuss the process, adequacy of such funds, as well as the establishment of funding sources that may pose challenges in its implementation.
Discussion will touch on:
Last mile funding opportunities
Decoding the AIF opportunity
New avenues of growth capital
The fine print on rules to avail benefits for developers
Clarity on ROI for the private sector
Role of NBFC in funding opps
Challenges in execution of a stressed Real Estate acquisition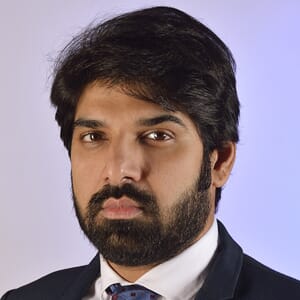 Kunaal
PartnerTrilegal
India
Kunaal Shah is a Partner at Trilegal and part of the real estate and general corporate practice group. As a part of his practice, Kunaal regularly advises real estate clients in relation to real estate development projects, mergers and acquisitions, joint ventures, private equity investments, finance transactions and general advice. He regularly advises many of the largest international real estate developers, Indian real estate developers and funds on their investments, including structuring, managing title diligences, drafting, reviewing and negotiating transaction documents. He also has experience in high value complex litigation involving offshore and domestic loans, offshore and domestic bonds, debt restructuring and insolvency.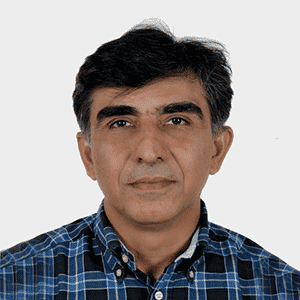 Nipun
Partner and Head of Real EstateApollo Global Management
India
Nipun joined Apollo in 2015 in AGRE Delhi and is responsible for Real Estate Investments in India. Prior to that time, Nipun was the Founder of Rezone Investment Advisors from March 2011 to April 2015. Prior to that, Nipun was a Managing Director in the Real Estate Investment Group at Merrill Lynch from 2006 to 2010. Prior that Nipun was a Managing Director at GE Capital, India. Nipun currently serves on the advisory boards of Royal Institute of Chartered Surveyors in India. Nipun previously served on the APREA & USIBC Committees. Nipun graduated in Commerce from Delhi University with a B.Com. degree and received his Masters degree in Finance from the MFC Program at University of Delhi.

S.
Managing DirectorKotak Investment Advisors
India
S. Sriniwasan (Srini) heads Kotak Investment Advisors Limited (KIAL), a wholly owned subsidiary of Kotak Mahindra Bank, since January 2017. Under Srini's leadership, Kotak Realty Fund has scaled up to over US$1.47 billion in AUM, making it one of the largest real estate funds in India, and has successfully established a strong track record of profitable exits from investments. As one of the earliest fund managers to raise and invest capital in India's alternate assets space, Srini has introduced significant financing, financial structuring and negotiating skills in the industry. Srini holds a Bachelor's degree in Commerce from Delhi University and an MBA from the Institute of Management Technology (IMT), Ghaziabad.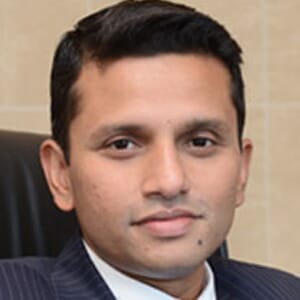 Subodh
DirectorRunwal Group
India
Mr Subodh Runwal, is a B.Com from Podar College, Mumbai and an MBA from North Eastern University, Boston, USA. He is an alumni of the 'Harvard Business School' in year 2010. At a very young age with his philosophy of "Nothing is impossible", joined as a Director of Runwal Group and the company aggressively pronounced his achievements in the industry through his dedicated approach towards helping the company to reach the heights of excellence to which it has arrived today. He has an experience of more than 20 years in the industry. He is a member of and has represented the Group in forums like MCHI , FICCI and CREDAI.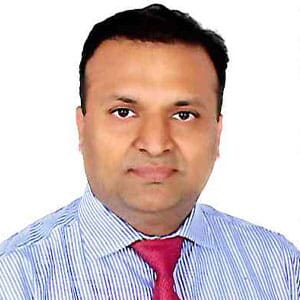 Vipul
MD & CEOHDFC Capital
India
Vipul is the Managing Director & CEO of HDFC Capital Advisors Ltd. HDFC Capital Advisors Ltd and currently manages the largest residential private equity fund in India with AUM in excess of USD 1 Bn.The fund is primarily focused on providing long term equity and mezzanine capital for development of affordable and middle-income housing in India.Vipul has cumulative experience of more than 19 years in the real estate sector across various disciplines like mortgages, developer funding and real estate equity and mezzanine investments.
Check what India Members have
to say about our Private Meetings
Bringing together senior players in the real estate market, the GRI Private Meetings combine personalised and data driven matchmaking, full of unpretentious, light and always useful conversations between new and old industry friends.
Sponsorship opportunities
GRI eMeetings offers a unique opportunity for companies to raise their profile in front of the most senior executives of the Real Estate industry worldwide.
Contact our team and check the sponsorship and exposure opportunities according to the strategy of your company.

Sponsorship Opportunities
Successful registration

Luxembourg | Luxembourg
IWG Global coworking and workspace leader that helps more than 2.5 million people and their businesses to work more productively through its companies Regus, Spaces, No 18, Open office, HQ and Signature by Regus.

Gurgaon | India
Colliers International Group Inc. (NASDAQ: CIGI) (TSX: CIGI) is a leading diversified professional services and investment management company. With operations in 68 countries, our more than 15,000 enterprising professionals work collaboratively to provide expert advice to maximize the value of property for real estate occupiers, owners and investors. For more than 25 years, our experienced leadership has delivered annual investment returns of almost 20% for shareholders.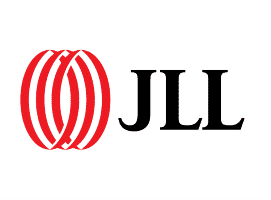 New Delhi | India
JLL is a leading professional services firm that specializes in real estate and investment management. JLL shapes the future of real estate for a better world by using the most advanced technology to create rewarding opportunities, amazing spaces and sustainable real estate solutions for our clients, our people and our communities. JLL is a Fortune 500 company with annual revenue of $16.6 billion, operations in over 80 countries and a global workforce of more than 91,000 as of December 31, 2020.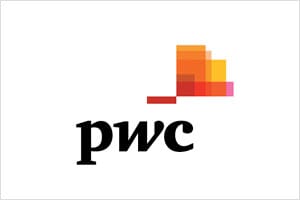 Mumbai | India
At PwC, our purpose is to build trust in society and solve important problems. We're a network of firms in 158 countries with more than 2,36,000 people who are committed to delivering quality in assurance, advisory and tax services. Find out more and tell us what matters to you by visiting us at www.pwc.com In India, PwC has offices in Ahmedabad, Bengaluru, Chennai, Delhi NCR, Hyderabad, Kolkata, Mumbai and Pune. For more information about PwC India's service offerings, visit www.pwc.com/in PwC refers to the PwC International network and/or one or more of its member firms, each of which is a separate, independent and distinct legal entity. Please see www.pwc.com/structure for further details.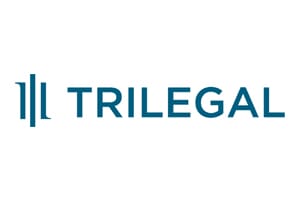 Mumbai | Maharashtra | India
Trilegal is one of the leading law firms in India, providing innovative and quality legal services across the spectrum of corporate law. With over 400 lawyers spread across Bengaluru, Delhi, Gurugram and Mumbai, the Firm consistently advises many of the world's leading corporations, financial institutions, and fund houses on their complex and first-to-market transactions. Trilegal has been recognised as the 'Law Firm of the Decade' at the RSG Grow India Awards.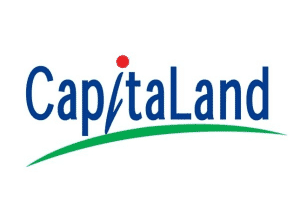 India
CapitaLand Limited (CapitaLand) is one of Asia's largest diversified real estate groups. Headquartered and listed in Singapore, it owns and manages a global portfolio worth S$129.1 billion as at 30 June 2019. CapitaLand's portfolio spans across diversified real estate classes which includes commercial, retail; business park, industrial and logistics; integrated development, urban development; as well as lodging and residential. With a presence across more than 200 cities in over 30 countries, the Group focuses on Singapore and China as its core markets, while it continues to expand in markets such as India, Vietnam, Australia, Europe and the USA. CapitaLand has one of the largest real estate investment management businesses globally. It manages eight listed real estate investment trusts (REITs) and business trusts as well as over 20 private funds.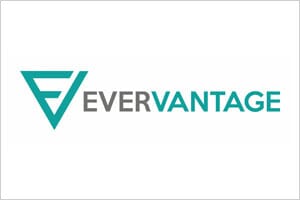 Mumbai | Maharashtra | India
With a legacy of 15+ years of experience, passionate team with specialized market knowledge, EverVantage is present across major cities of India, serving 200+ clients. Our services include Capital Markets, Hospitality Advisory, Leasing Land transactions. We have raised over INR 100+Bn for Capital Markets, while closing 50 Mn+ sq. ft of Leasing and Land trades. Our proptech platform propvantage.in enables buyers and lessees to seamlessly and smartly search and transact across asset classes.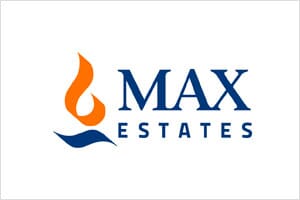 New Delhi | India
Established in 2016, Max Estates Limited is the real estate arm of the Max Group with the vision to bring the Group's values of Sevabhav, Excellence and Credibility to the Indian real estate sector. The mission of Max Estates is to offer spaces for residential and commercial use with the utmost attention to detail, design and lifestyle. With a team consisting of engineers, architects, planners and specialists, and collaborations with global leaders in design, master planning, landscape and sustainability, Max Estates is committed to delivering a truly unique quality of excellence and lifestyle to all our customers. Max Estates is a subsidiary of Max Ventures and Industries Limited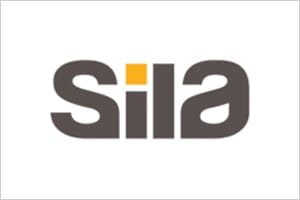 Mumbai | India
SILA is a Real Estate Platform driven by well-engineered processes, technology, and an entrepreneurial spirit. Over the last few years, SILA has efficiently scaled, with operations in 75+ cities, 6500+ employees and a client base of multiple Fortune 500 companies. Our experience in various sectors within Real Estate and a diverse client base of large Corporates, Real Estate funds, Landowners and Developers gives our platform the ability to provide in-depth analysis, strategy and execution for Re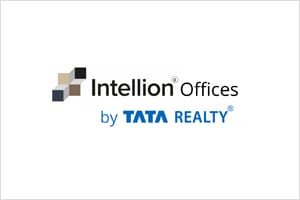 Mumbai | Maharashtra | India
Tata Group forayed into the real estate business over 35 years ago. Tata Housing was formed in 1984 and Tata Realty and Infrastructure Limited in 2007. The two companies were consolidated in 2018. TRIL has a strong presence across segments in 15 cities. Cumulatively, the company has a total of 53 projects (delivered & under construction); residential spaces of over 20 million sq ft, Commercial spaces of around 12 million square feet, Retail spaces of about 1.3 million square feet, Thirty two million square feet constructed, Another 37 million square feet is under construction. Each of the projects are built to enhance the quality of life for our customers and ensure customer delight. The focus is on best-in-class developments, sustainability and safety. The company carries forward the legacy of trust & integrity of the Tata Group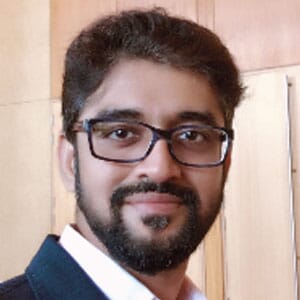 Abhishek
Chief Strategy Officer & Business HeadArihant Superstructures
India
Abhishek carries over 15 years of intensive corporate finance, project acquisition, strategy & investment banking experience in RE. At Arihant, he is responsible for driving corporate strategy across finance, new acquisitions and operations. Prior to this, he has worked with couple of Mumbai based RE companies with P&L responsibility, has led corporate finance function raising several rounds of capital from institutional investors and contributed to some of their key project acquisitions. Preceding that, he was with investment banking firms including C&W Capital Asia. His educational qualifications include CFA, MBA (finance) and a Bachelor of Engineering. Adhirath
DirectorShekhawati Group
India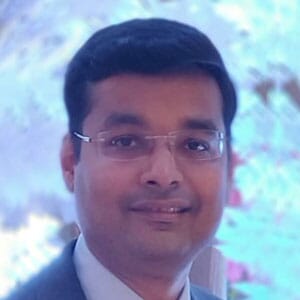 Aditya
PromoterChandak Group
India
Aditya is the Promoter of Chandak Group. He graduated in IT from Mumbai University in 2006. Before joining Chandak Group in 2010, he gained experience in the domains of finance & real estate with prominent industry names such as JP Morgan Chase and Mr. Ramesh Damani. Aditya is proud to build on the good work that the Group started in 1986. In the last 2 years alone, the firm has added over 4.2 lakh sft of residential space with OCs; a rate of growth symptomatic of a reliable foundation powering an engine of value creation. The firm has recently opened a kitchen with Akshay Patra to serve food daily to 20,000 kids in Bikaner. Also contributed in opening Maheshwari Bhawan in Mumbai and took over responsibility of 100 girl child education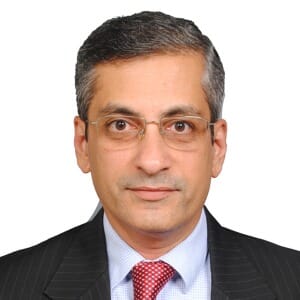 Amar
Managing Director & CEOXander Finance
India
Since mid-2012, Amar has led Xander's credit platform to a position where it has emerged as one of the few survivors in the high yield secured credit space in India. He brings with him over 25 years of investment banking, credit and consulting experience and has led several marquee M&A/PE transactions, IPOs and follow on equity offerings, as well as Project & Structured Finance transactions. From 2007 to early 2012, Amar headed the RE vertical of Kotak Investment Banking which raised over US$1.5 BB of equity for leading RE developers. He also led corporate restructuring and advisory assignments for leading RE and infrastructure groups. Earlier, Amar had worked for Lazard (Investment Banking), IL&FS (Project Finance) and PwC (Consulting).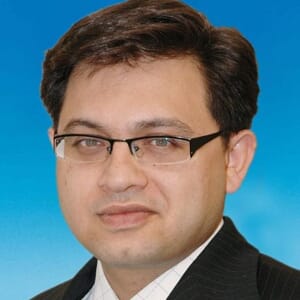 Ambar
CEOIndiabulls Asset Management
India
Ambar looks after the Asset Management business At Indiabulls. A Chartered Accountant, Ambar brings with him substantial deal-making and structuring experience in the Real Estate sector. Prior to joining Indiabulls AMC, Ambar was associated with JLL as Managing Director, where he successfully ran five businesses including Corporate Finance, Education, Healthcare and Social Housing, Special Development Initiatives and Infrastructure. He had worked with DTZ for over five years profitably leading the Investment Advisory business for India and set up the firm's presence in West India for other service lines. His non real estate stints as an investment banker included IL&FS, Ambit Corporate Finance and KPMG".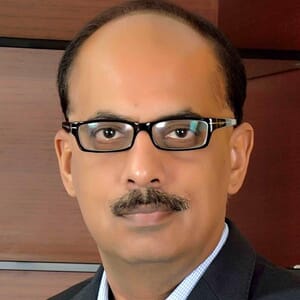 Amit
CEO & Managing DirectorASK Property Investment Advisors
India
Mr. Bhagat Co-founded the Real Estate Private Equity business of ASK Group in 2008. He has experience of more than a decade in the mortgage finance including as National Credit Head for the mortgage division of ICICI Bank. He was also the head of ICICI Property Services and has advised/syndicated over US $ 500 Mn of private equity investments. At ASK, he has raised and manages/advises an offshore and three domestic funds amounting to US $ 500 mn. He has invested in 25 projects in five cities and demonstrated complete exits from 11 projects. Mr. Bhagat is a Chartered accountant.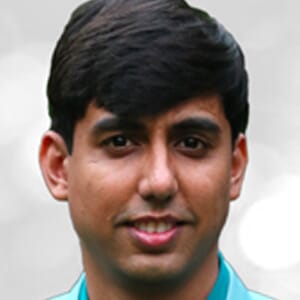 Amit
OwnerShivarth Projects
India
With over ten years of multi-industry experience, spanning over technology and real estate, I am a new age property developer with an expertise in building world-class business spaces. My focus lies in the areas of leasing of commercial spaces & built-to-suit projects. We have also launched a new luxurious managed office spaces under brand "KARMA WORKSPACES"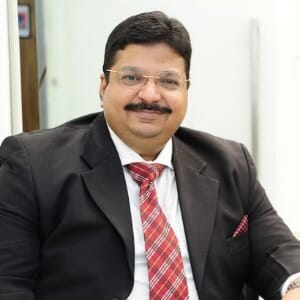 Amit
Managing Director and CEONIFCO
India
Amit Goenka is CEO of Nisus Finance (NiFCO), which manages a USD 30 mn RE debt fund portfolio. He is one of India's leading experts on RE and Infrastructure, appearing in media, industry and focus events. He was the Founder MD & CEO of Essel Finance (ZEE Group) managing AIF RE debt funds, PMS and offshore fund. As National Director- Investments for Knight Frank he transacted over USD 250 mn of real estate in 3 years covering land, residential, office and hotels. He structured NCDs, private equity and debt deals of ~USD 200 mn. He set up and led India's first USD 50 mil. Office yield fund (REIT). Amit has also worked with Ernst & Young, Aditya Birla Group and Investment Dar (Kuwait/Dubai). Amit holds a BE, MBA, MFM & MRICS.

Anuj
Dosti Realty
India
Over the past 4 years Anuj Goradia has been actively involved in leading the Dosti Realty brand transformation by bringing in a new vibe, new energy and modernistic ways of doing things. Having completed his undergraduate studies in Civil and Environmental Engineering from The Pennsylvania State University, USA he brings to the table a holistic global mind-set. He oversees the planning, design and construction of the current 6 mn.sq.ft under construction portfolio of the company. He has played pivotal role in further seamlessly streamlining the processes of the Pre sales, Marketing, Sales, CRM and other verticals through the use of technology thereby enhancing customer experience as well as organizational productivity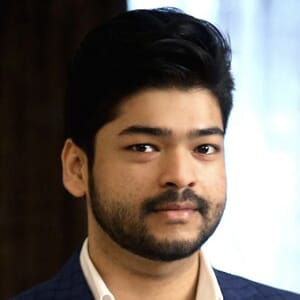 Anuj
DirectorVKG Developers
India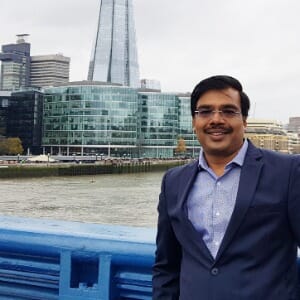 Anuranjan
MD & CEO, Lumos AlternateLumos Alternate Investment Advisors
India
Anuranjan Mohnot, is founding MD and CEO of Lumos Alternate Investment Advisors Private Limited. Lumos is currently focusing on stress and last mile funding projects. Prior to Lumos Alternate, Mr. Mohnot was Managing Director and CEO of Amplus Capital Advisors Private Limited and was responsible for setup of Real Estate Fund for the Lalbhai group (Arvind Limited). Amplus has successfully invested and exited in the projects of some of prominent developers in India. Mr. Mohnot has wide experience in various cross functional areas at some of the leading business conglomerates including Motilal Oswal, FutureGroup's $450 million Horizon fund, Essel Group, Reliance, Little & Co. Mr. Mohnot is B.com(H), LLB, CA & CS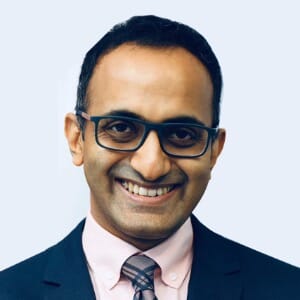 Apurva
Country ManagerEverVantage
India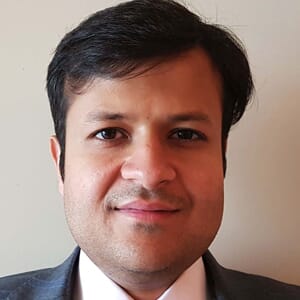 Ashish
DirectorAditya Developers
India
After joining Agarwal Associates Group in 2003, sales & delivery has not been an issue for Aditya Builders due to Ashish's versatile approach of handling all situations. Ashish is leading the overall marketing & construction of our group involving more than 2000 people (employed directly & outsourced). Business Innovation is the need of the industry owing to the competition this sector is facing & Ashish has always introduced products which has given Agarwal Associates Group the edge in the market. On the project front Ashish's recent Inspiration is PM Modi's Vision for Housing for all, being in real estate he wants to contribute maximum to this vision with innovative products & latest construction technologies.

Ashok
General Partner & Managing DirectorAthamus Venture Management
India
Ashok is founding partner of Athamus Venture, a specialized real estate funds manager. Ashok has shouldered management roles in legal, compliance and risk functions for various fund managers & RE developers in last 20 years. He excels in fund set-up, corporate strategies & investment functions for fund managers & investments, JVAs/SPVs. He was Chairman Risk Committee with Azure Capital Advisors. He headed the legal & compliance functions for real estate funds, off shore and domestic for ICICI Venture. He was amongst the first employees to join IREO and formed the core team during firm roll-out, forming investment structures, business solutions and JVs with various partners. Prior to above, he has worked with Ascendas & Unitech Ltd.