Credit: GaPeppy1 / Pexels
Sector Hotelero en Centroamérica y Caribe: Expectativas en 2021
Jueves, 3 de junio
10:00 - 11:00 | Central Daylight Time (GMT-5)
Estoy Interesado (No Miembos)
La participación está restringida a los miembros del Club y los eMembers.
Si prefieres contactarnos por correo electrónico, por favor envía a: [email protected].
Nuestro equipo te contactará pronto para confirmar tu participación
16 people are attending
LÍDERES DEL PROYECTO

Raul
Club Manager - LATAM REGRI Club
Raúl Martínez es nuestro Gerente de GRI Real Estate Club para Centroamérica y el Caribe, que reúne a jugadores líderes de bienes raíces de más de 10 países. Dirige los esfuerzos del mercado inmobiliario del club en la región, incluidas conferencias y reuniones exclusivas del club para miembros en los segmentos residencial, urbanización, centros comerciales, comercio minorista, hotelería, oficinas, industria y logística en América Central y el Caribe. Además, está involucrado en el desarrollo y crecimiento de nuestro Club GRI mexicano y en la entrega de nuestras reuniones GRI en América Latina en Nueva York y Miami.
+5255 8372 6079
+5255 8372 6079
El sector hotelero y turístico ha sido uno de los sectores más afectados por el impacto de COVID-19 en la economía mundial, sin embargo, ha demostrado ser una de las industrias más resilientes al sobreponerse casi de manera natural al impacto de crisis anteriores. En las últimas semanas, con la flexibilización de las restricciones, de a poco se ha ido reactivando la actividad turística y cada día son más las cadenas que deciden reabrir sus instalaciones.
En esta ocasión discutiremos sobre las medidas que están tomando tanto desarrolladores inmobiliarios, cadenas hoteleras y los gobiernos, para reactivar el sector e impulsar la reactivación económica de los diferentes países de la región.
Sector Hotelero en Centroamérica y Caribe
Expectativas en 2021
Medidas sanitarias - ¿Qué decisiones y protocolos se están definiendo para incrementar la demanda de usuarios y garantizar espacios seguros que eviten el contagio y la propagación de la pandemia?
Tecnología e Innovación - ¿Qué papel juega la tecnología hoy en día? ¿Cómo afecta la operación diaria? ¿Cómo utilizarla a favor de la atracción de nuevos clientes? ¿Qué nuevas soluciones son interesantes?
Apoyo financiero y acompañamiento gubernamental - ¿Qué tipo de subsidios o apoyo fiscal se extendió por parte de los gobiernos? ¿Existen otras ayudas económicas, ya sea por organismos locales o internacionales? 
Mirada al futuro - ¿Es buen momento para seguir invirtiendo en el sector? ¿Qué estrategias financieras están llevando actualmente para salir adelante? ¿Cuáles serán los destinos más atractivos? ¿Cómo se proyecta el desarrollo de la industria en los próximos 3 años?
Estoy Interesado (No Miembos)
La participación está restringida a los miembros del Club y los eMembers.
Si prefieres contactarnos por correo electrónico, por favor envía a: [email protected].
Nuestro equipo te contactará pronto para confirmar tu participación
Oportunidades de Patrocinio
GRI eMeetings ofrece una oportunidad única para que las empresas eleven su perfil frente a los más ejecutivos más importantes de la industria inmobiliaria en todo el mundo.
Contacta a nuestro equipo y ve las oportunidades de patrocinio y de branding de acuerdo a la estrategia de tu empresa.

Oportunidades de patrocinio
Successful registration

Luxembourg | Luxembourg
IWG Global coworking and workspace leader that helps more than 2.5 million people and their businesses to work more productively through its companies Regus, Spaces, No 18, Open office, HQ and Signature by Regus.

Ciudad de México | CMX | Mexico
Banco Sabadell es el cuarto grupo bancario privado español, integrado por diferentes bancos, marcas, sociedades filiales y sociedades participadas que abarcan todos los ámbitos del negocio financiero bajo un denominador común: profesionalidad y calidad. Un equipo dotado de los recursos tecnológicos y comerciales más modernos, y una organización multimarca y multicanal enfocada al cliente permiten a Banco Sabadell ocupar una destacada posición en el mercado en banca personal y de empresas.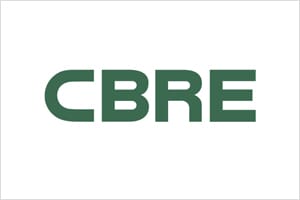 Ciudad de México | CMX | Mexico
Real Estate Consultancy specialized in providing solutions to investors developers occupiers and owners in all business lines.

Mc Lean | VA | USA
Back in 1993, when Founder, Chairman, and CEO Bob Faith set out to build Greystar, he saw a highly fragmented multifamily industry that was more focused on assets than people. He envisioned the need for an industry leader, a blue-chip company that operated with the highest integrity and character in delivering world-class services to residents, property owners and investors in multifamily real estate. He said, "Why not us? Let's go be that company." With a winning strategy and a focus on people, Greystar set out to meet that need -- guided by the mission of enriching the lives of those we touch by doing things the right way. Greystar has learned what's important to people when it comes to a place to call home and the services that enhance the living experience. And that's why we put our heart and soul into providing beautiful living environments.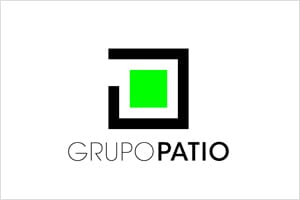 Santiago | Chile
Grupo Patio es una de las empresas líderes en el mercado de renta inmobiliaria en Latinoamérica y una de las plataformas de más alto crecimiento en la región. Cuenta con más de US$1,5 bn de activos bajo administración, invertidos en más de 70 activos inmobiliarios enfocados a renta y operando a través de sus 5 unidades de negocio: Patio Comercial, Patio Oficinas, Patio Industrial, Patio Residencial y Patio Capitales. Durante sus 14 años de operación se ha consolidado como una plataforma enfocada en la generación de valor en sus activos inmobiliarios mediante una gestión activa de su portafolio, desarrollo innovador de distintos formatos, así como un enfoque en productividad y eficiencias.

Miami | FL | USA
IHG franchises, leases, manages or owns nearly 5,200 hotels and 770,000 guest rooms in almost 100 countries, with nearly 1,500 hotels in its development pipeline. IHG also manages the world's first and largest hotel loyalty programme.

Ciudad de México, DF | Mexico
Newmark Knight Frank (NKF) es una de las firmas asesoras de bienes raíces comerciales líderes en el mundo. Con raíces que datan de 1929, nuestra base sólida nos convierte en uno de los nombres más confiables de la industria. NKF se enorgullece de brindar el más alto nivel de servicio a nuestros clientes para satisfacer sus necesidades y superar sus expectativas. La plataforma de servicios totalmente integrada de NKF ofrece a los clientes una solución de fuente única para cada fase de posesión u ocupación de una propiedad. Prestamos servicios a corporaciones multinacionales e inversores institucionales de todo el mundo, así como a propietarios, ocupantes y desarrolladores de bienes inmuebles. Además, como líder en tecnología de Real Estate, utilizamos las herramientas de más alta tecnología en la industria junto con nuestro amplio banco de conocimiento, datos e investigación para optimizar negocios y propiedades.
Participantes Confirmados

Alberto
Director de DesarrolloGarnier & Garnier Desarrollos Inmobiliarios
Costa Rica
Desde el 2008, ocupa el cargo de Director de Desarrollo en Garnier & Garnier Desarrollos Inmobiliarios y miembro del Comité Ejecutivo de la empresa. Actualmente, también participa como vicepresidente en la Junta Directiva del Consejo de Desarrollo Inmobiliario de Costa Rica (CODI) y es miembro activo en la Cámara Costarricense de Construcción.

Alejandro
Regional VPMarriott International - Miami
USA
Mr. Acevedo is currently a Vice President of the Caribbean and Latin America Region of International Lodging Development of Marriott International. Prior to join Development, Mr. Acevedo was Manager in the Development Finance Department, Global Finance of Marriott International. He was also an associate at Crown Capital Latin America, a Private Equity Investment Fund based in New York. Previously he was a Project Leader at Promotora Cancun sunset Clubs in Mexico. Prior to this he worked as a consultant with GTT Proyectos in their Mexico City office. Mr. Acevedo holds a B.S. in Mechanical Engineering from Universidad Iberoamericana in Mexico City and an MBA from Georgetown University in Washington D.C.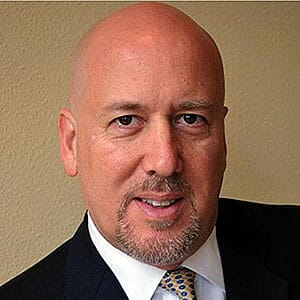 Alejandro
MD, Head of Central/South AmericaPaladin Realty Partners
USA
Alejandro (Alex) is a Managing Director with Paladin Realty Partners, where he oversees the firm's activities in South and Central America (excluding Brazil). He serves on the firm's investment committee. Mr. Krell has three decades of management and real estate development experience, including senior executive positions at some of the largest residential development and construction firms in the world. He was previously the Development Director for an Abu Dhabi government-owned company. Mr. Krell also held executive positions with leading US homebuilders more recently as Division President for Pulte Homes. Alejandro
Director l Deal Advisory l M&AVector - Casa de Bolsa
Mexico Andre
CEO-OwnerTranscontinental
Guatemala

Carlos
Carlos
Neuhaus Rodriguez Larrain
Country ManagerLOGAN Valuation
Peru
Carlos es socio de LOGAN, un grupo de consultoría y valoración de bienes raíces enfocado en clientes institucionales y fondos inmobiliarios en América Latina. LOGAN cubre todos los tipos de activos incluyendo oficinas, parques industriales, centros comerciales, terrenos, vivienda para renta, y cuenta con oficinas en Colombia, Mexico, y Perú. Carlos tiene más de 10 años de experiencia en el sector inmobiliario peruano y tiene una larga relación con compañías inmobiliarias peruanas y fondos de inversión.

Daniel
Managing Director & PartnerCaribe Hospitality SA
Costa Rica
El Sr. Campos ha sido Director General de Caribe Hospitality desde que la Compañía comenzó en 2000, cuando se firmó un acuerdo exclusivo con Marriott para el desarrollo de varios hoteles Courtyard by Marriott en América Central y el Caribe. Desde el principio, el Sr. Campos ha liderado el crecimiento de la compañía al incorporar nuevos mercados y propiedades en la cartera del proyecto, destacado por el primer hotel Residence Inn que se construirá en América Latina y el primer Fairfield Inn en América Central. Ingeniero industrial de la Universidad de Costa Rica, tiene una maestría en Administración de Empresas de la Universidad Católica de Chile y la Escuela de Negocios Kenan Flager de la Universidad de Carolina del Norte, USA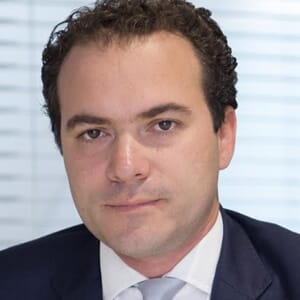 Felipe
Director GHL InvestmentsGHL Hoteles - Colombia
Colombia

Javan
ManagerIvanhoé Cambridge
Mexico

Johannes
CEOCapitel Consulting
Guatemala
I am a Senior Business Executive, Consultant and Engineer with extensive experience in the construction, development and hospitality industries. My Consulting practice has allowed me to help many businesses owners in three major areas: Strategic Marketing and Finance, and Operations improvement. I am also a certified Project Management Professional (PMP®) and Profit Strategist . Recently, I finished an almost eight year tenure as CEO of Grupo Azur, a Guatemalan conglomerate that owns and operates the Courtyard by Marriott Guatemala City, Radisson Hotel & Suites Guatemala City, El Convento Boutique Hotel and other investments in the real estate and finance sectors. Jorge
Director EjecutivoPalmarosa
Honduras
Jorge es Director Ejecutivo de Inversiones Palmarosa, S.A., empresa dedicada al diseño, desarrollo y construcción de complejos logísticos e Industriales, centros comerciales, edificios multiusos y construcciones a la Medida (Build 2 Suit) desde 1996. Con Estudios de Contaduría Pública de la Universidad Nacional Autónoma de Honduras, ha desempeñado importantes cargos en la Industria de la bebidas (Embotelladora de Sula, S.A., Embotellador Autorizado de PEPSICO para Honduras) y en la industria de alimentos y turismo (Grupo Comidas Especializadas, Operador de los Restaurantes Pizza Hut y KFC en Honduras y Dennys Restaurant para Centro América y Panamá, excepto Costa Rica)

Mario
Managing Director Development - Mexico & C.A.Hilton Worldwide - USA
USA

Marta
Managing Partner & COOCPG Hospitality
USA Monica
Paladin Realty Partners
USA