Agostina
Club Manager LatAmGRI Club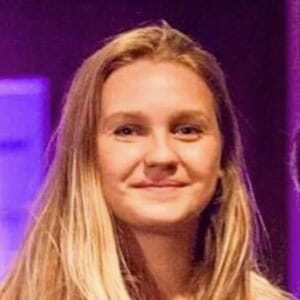 Giovana
Director of Andean Countries & HospitalityGRI Club
Graduated in Advertising and Marketing from Pontifícia Universidade de Campinas. Experience in the service and sales business. Currently focused on developing relationships among entrepreneurs in the real estate market. Responsible for the RE Club in Chile, Colombia, Argentina and Peru. Actively involved in the decisions and organization of meetings for members, and the relationship between them. Focused on bringing new members and relevant companies from the sector, to develop the Club in the Andean countries, and Argentina. Also responsible for the Hospitality sector throughout Latin America, concentrating efforts, for the main meeting of the sector at a regional level.
+55 19 99333 5806
+55 19 99333 5806

Eduardo
Gerente de FinanzasGrupo Inmobiliario Octagon
Peru
Economista con especialización en Finanzas con más de trece años de experiencia en profesional. Desde 2014 es Gerente de Finanzas de Grupo Octagon, tras haber ocupado el mismo cargo en Grupo Caral y Grupo Penta; ambos con inversiones en cartera por US$ 200 MM y US$ 100 MM, respectivamente . Anteriormente, se desempeñó como Jefe de Planeamiento Financiero en Imagina Grupo Inmobiliario (Grupo Calderón) y como Jefe de Planeamiento y Control financiero de la mayor AFP del país por afiliados (Horizonte AFP - BBVA).

Fernando
CEOPionero Grupo Inmobiliario
Peru
Fernando ejerce la función de Gerente General de Pionero Grupo Inmobiliario. Desde el inicio de su carrera ha trabajado en empresas como CaixaBank Monaco, Montecarlo - Principado de Mónaco, Font del Regás SA - España, Silita SA - España, Nalpica Trading LLC - Perú, PRALIA SAC - Perú. Graduado en ingeniería civil, Pontificia Universidad Católica del Perú, Lima.

Gustavo
Gerente GeneralActual Inmobiliaria
Peru
Gustavo Ehni, es peruano y tiene 46 años. Casado con tres hijos. De profesión arquitecto de la Universidad Ricardo Palma en Lima Perú. Dedicado hace más de 20 años al negocio inmobiliario. Primero a través de una firma propia dedicada a desarrollos para el segmento A y hace 5 años como socio y gerente general de Actual Perú, compañía peruana parte de un grupo regional con presencia en Chile, Colombia y Perú.

Pablo
Gerente GeneralGrupo Caral
Peru