Santiago
Senior Vice PresidentJLL
Argentina
Santiago Berraondo es Vicepresidente Senior de JLL Hotels & Hospitality Group, con sede en Buenos Aires, Argentina. Con una sólida trayectoria de más de 15 años en el campo de la consultoría, la experiencia del Sr. Berraondo en el sector hotelero e inmobiliario turístico abarca una variedad de áreas, que incluyen asesoría de desarrollo, "due diligence" financieros, planificación estratégica, selección de operadores, diagnósticos operativos, asesoría estratégica turística, valoraciones de mercado y análisis financieros, entre otros

Diego
Latin America DirectorGrupo Nobile - Hoteles & Resorts
Uruguay

Luis
VP Development - South America, HispanicAccor
Argentina
Luis is a specialist in brand´s development and expansion in the hospitality industry in Latin America, has more than 25 years of experience working for large international corporations as well as for start-ups and smaller companies. He has a deep knowledge and understanding of the region main markets dynamic counting with an extensive network of contacts and relationships in them. He is currently Accor's vice president of development for the Hispanic countries of South America. Previously, he served as vice president of development for Wyndham Hotel Group in Latin America and the Caribbean. He also held different roles of responsibility at RCI, Royal Holiday Club and American Express.

Pablo
MD- Development South America & CAHilton
USA
Pablo Maturana, Director Development Caribbean and Andean Region, is responsible for the development and expansion of Hilton brands in Caribbean and Andean region. Pablo brings great expertise in the real estate industry with experience in different sectors, such as, retail, multifamily and now hospitality. Working for Cencosud, one of the most relevant multi format retailers in Latin America, Pablo served in different real estate-related executive roles until he became responsible for the organic growth of the company in Brazil, Peru, Argentina, Chile and Colombia for all formats, in addition to serving in some company boards.
¿Qué factores están frenando el crecimiento del turismo en Chile? Durante el 2019 llegaron 4.09 millones de turistas extranjeros al país, una cifra 20.9% inferior a la del 2018. Con la pandemia, estas cifras están siendo aún más afectadas y exigen mayor colaboración entre el sector público y privado.

En este eMeeting, miembros de GRI Club Chile se reunirán para analizar el impacto de la pandemia y el estallido social en el sector de la hospitalidad y en la atracción de turistas internacionales. El objetivo de esta reunión es entender las tendencias del turismo, discutir los desafíos a los que se enfrentan los desarrolladores y definir acciones que ayudarían a reactivar la industria.

¿Cómo viene afectando la pandemia a las estrategias y proyectos de turismo?

¿Qué incentivos o iniciativas de apoyo se han otorgado desde el sector público a los desarrolladores de la industria hotelera para superar la crisis?

¿Qué estrategias están definiendo los actores en sus estructuras financieras y en sus proyectos para mantenerse resilientes al contexto?
Participation is restricted to Club Members and eMembers.
If you would prefer to contact us by email, please send to [email protected].

Agostina
Club Manager LatAmGRI Club
Agostina has been actively studying and working with Latin American markets for more than 11 years, specializing in business development and public relations.
She has experience working in Argentina, Peru, Chile, Colombia, Mexico and US real estate, financial and investment markets, fostering valuable connections among global leaders and GRI Club members. Agostina holds a Bachelor's Degree in Administration from the Universidad Nacional del Litoral in Argentina.

Giovana
Director of Andean Countries & HospitalityGRI Club
Graduated in Advertising and Marketing from Pontifícia Universidade de Campinas. Experience in the service and sales business. Currently focused on developing relationships among entrepreneurs in the real estate market. Responsible for the RE Club in Chile, Colombia, Argentina and Peru. Actively involved in the decisions and organization of meetings for members, and the relationship between them. Focused on bringing new members and relevant companies from the sector, to develop the Club in the Andean countries, and Argentina. Also responsible for the Hospitality sector throughout Latin America, concentrating efforts, for the main meeting of the sector at a regional level.
+55 19 99333 5806
+55 19 99333 5806
Oportunidades de Patrocinio
GRI eMeetings ofrece una oportunidad única para que las empresas eleven su perfil frente a los más ejecutivos más importantes de la industria inmobiliaria en todo el mundo.
Contacta a nuestro equipo y ve las oportunidades de patrocinio y de branding de acuerdo a la estrategia de tu empresa.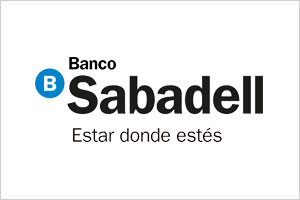 Ciudad de México | Federal District | Mexico
Banco Sabadell is Spain's fourth largest private banking group, which is comprised of different banks, brands, subsidiaries and part-owned companies covering all areas of the financial business sector under a common denominator: professional performance and quality. A young, highly-qualified team, with the most modern, up-to-date technological and commercial resources and a multi-brand, multi-channel organisation focusing on the client enable Banco Sabadell to occupy an outstanding position in the personal and business banking markets.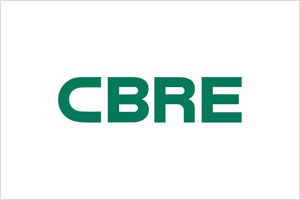 Frankfurt am Main | Germany
CBRE is the world's largest commercial real estate services and investment firm (in terms of 2017 revenue). The Company has more than 80,000 employees and serves real estate owners, investors and occupiers through more than 450 offices worldwide.

Mc Lean | VA | USA
Back in 1993, when Founder, Chairman, and CEO Bob Faith set out to build Greystar, he saw a highly fragmented multifamily industry that was more focused on assets than people. He envisioned the need for an industry leader, a blue-chip company that operated with the highest integrity and character in delivering world-class services to residents, property owners and investors in multifamily real estate. He said, "Why not us? Let's go be that company." With a winning strategy and a focus on people, Greystar set out to meet that need -- guided by the mission of enriching the lives of those we touch by doing things the right way. Greystar has learned what's important to people when it comes to a place to call home and the services that enhance the living experience. And that's why we put our heart and soul into providing beautiful living environments.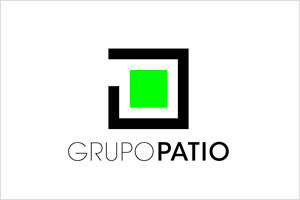 Santiago | Chile
Grupo Patio is a leading real estate company in Latin America and one of the fastest growing real estate development platforms in the region. The Company has under administration over US$1,5 bn, invested in over 70 real estate assets. The Company operates through each of its 5 divisions: Patio Comercial (Retail), Patio Oficinas (office), Patio Industrial (industrial), Patio Residencial (residential) and Patio Capitales (capital markets division). During its 14 years of operations, the Company has consolidated as a platform with a strong emphasis on value generation through an active management of its portfolio, innovative designs and strong focus on productivity and profitability of its assets.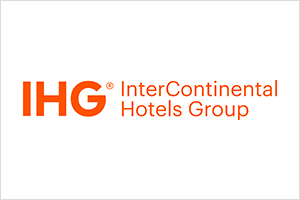 Florida | USA
IHG® is a global organization with a broad portfolio of hotel brands, including InterContinental®, Kimpton®, Hotel Indigo®, EVEN® Hotels, HUALUXE®, Crowne Plaza®, Holiday Inn®, Holiday Inn Express®, Holiday Inn Club Vacations®, Holiday Inn Resort®, avid™ hotels, Staybridge Suites® and Candlewood Suites®. IHG franchises, leases, manages or owns more than 5,200 hotels and nearly 780,000 guest rooms in almost 100 countries, with more than 1,500 hotels in its development pipeline. IHG also manages IHG® Rewards Club, our global loyalty program, which has more than 100 million enrolled members. InterContinental Hotels Group PLC is the Group's holding company and is incorporated in Great Britain and registered in England and Wales. More than 350,000 people work across IHG's hotels and corporate offices globally. Visit www.development.ihg.com for development information.

Sao Paulo | SP | Brazil
With offices in São Paulo and Rio de Janeiro, Newmark Grubb Brasil is a full-service commercial real estate operation offering services that include tenant representation, landlord representation, real estate and economic consulting services.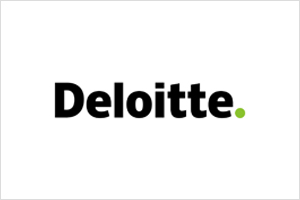 São Paulo | SP | Brazil
Deloitte is one of the world's leading firms, delivering outstanding management, consulting and advisory services in 154 countries, to more than one-half of the largest companies listed in Fortune Global 500, as well as public enterprises and institutions, locally important clients and fast-growing multinational companies. Deloitte is committed to driving economic growth and supporting a sustainable society. Using the Deloitte Network's insights to handling challenges and opportunities is the gateway to achieving individual growth, business success and to creating a prosperous society. Deloitte has an infrastructure and capital projects team that provides a wide range of services throughout the asset lifecycle, combining global best practices from their experience on the world's largest and most complex projects to help clients to maximize the value of their investment. We advise public and private sector projects commissioners, as well as both sides of a public-private partnership.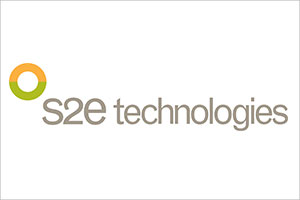 St Jacobs | Ontario | Canada
S2E is a canadian company established in 2006 in Waterloo, Ontario. We specialize in developing sustainable solutions and projects with a positive environmental impact, with a focus on the development of real state Smart Communities and Microutilities energy solutions.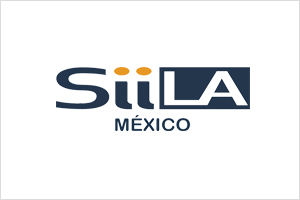 Ciudad de Mexico | Federal District | Mexico
La misión de SiiLA México es proporcionar inteligencia de mercado del sector inmobiliario comercial con los más altos estándares de calidad.

Need help?
WhatsApp Assistance
Monday to Friday - 8:30 a.m. to 6:00 p.m.