Anupam
Associate DirectorNational University of Singapore
Anupam Yog is a creative strategist with experience in competitive positioning of countries, cities, destinations and places. Passionate about urban innovation, Anupam is an avid community organizer and champion for walkable cities. He was invited by Singapore's Centre for Liveable Cities to join their Young Leaders Group in 2018. In a career spanning nearly two decades, Anupam has held leadership roles in high growth environments across the public, private & social sectors.

Marlon
Global Head of Landscape ArchitectureKhatib & Alami
Marlon is an urbanist, chartered landscape architect and environmental manager with 20+ years of experience in planning, design and engineering. He built up his international portfolio and track­ record in the fields of urban planning & design, public realm and landscape architecture in Europe, Asia and the Middle East. He has a broad spectrum of working experience as in a variety roles as entrepreneur, principal, client representative, consultant, contractor, manufacturer and supplier. This gave him the tools & track record to lead and deliver complex projects and teams, throughout the various stages of the project life-cycle from the project initiation, planning and design, to its implementation, management and supervision.

Adam
Executive DirectorSmart Cities Council ANZ
Adam is an urbanist who has worked for private sector consultancies and leading global non-government organisations to advance sustainable community outcomes for the past 25 years. As Executive Director with the Smart Cities Council, he works with the world's longest running smart cities organisation focussed on catalysing investment in technology and data to accelerate liveability, workability and sustainability.Adam is also Secretariat for the SCC's major initiative – the Centre for Data Leadership. In this capacity is curates industry engagement and knowledge resources development around the key elements of data leadership; purpose, privacy, security, ethics and governance.

Dori
Managing PartnerUtopia
Dori Nguyen is Managing Partner of Utopia, and responsible for launching and leading Utopia Kathmandu. She drives and co-curates strategy, process and innovation alongside the local and global teams, in Kathmandu and across Asia. This has led to laying groundwork for three urban ventures and launching a design innovation sister brand, a dual venture studio model and CITYLAB Kathmandu (platform for urban innovation in emerging cities).
After saving lives and tiding through the pandemic,an important question facing development authority is what does a city look like in the post COVID-19 era? All of these COVID-19 trends are reinforcing the central place of digital connectivity, and cyber security, and the functions of residential areas where people live and work. They also underline the ways in which cities need to reimagine their overall vision and design.

Can we expect to see new urban design standards that combine crisis response with long-term benefits for society and the environment?

How fast will cities evolve after crises?

If the city planners, business leaders and civic entrepreneurs make the right decisions now, can many cities bounce back better than before?

How much of importance will be relayed on the principles of resilience, sustainability and regenerative economics?

Will Covid accelerate some of the sustainability initiatives and measures?
Participation is restricted to Club Members and eMembers.
If you would prefer to contact us by email, please send to [email protected].

Anubha
Club Director, IndiaGRI Club
Anubha manages a wide portfolio of the GRI India Club and shares responsibility for curating and delivering GRI engagements for the Indian market incl. conferences as well as member-exclusive club meetings.
She has over 10 years of professional experience in hard-core B2B Business Development roles across sundry industries such as: ATL and BTL Marketing solutions, Food and Facilities Management, Events and Sponsorships, and has worked with with large, established brands and start-ups alike.
She holds a Global Dual MBA degree in International Marketing and Strategy and a Bachelors Degree in Computer Engineering.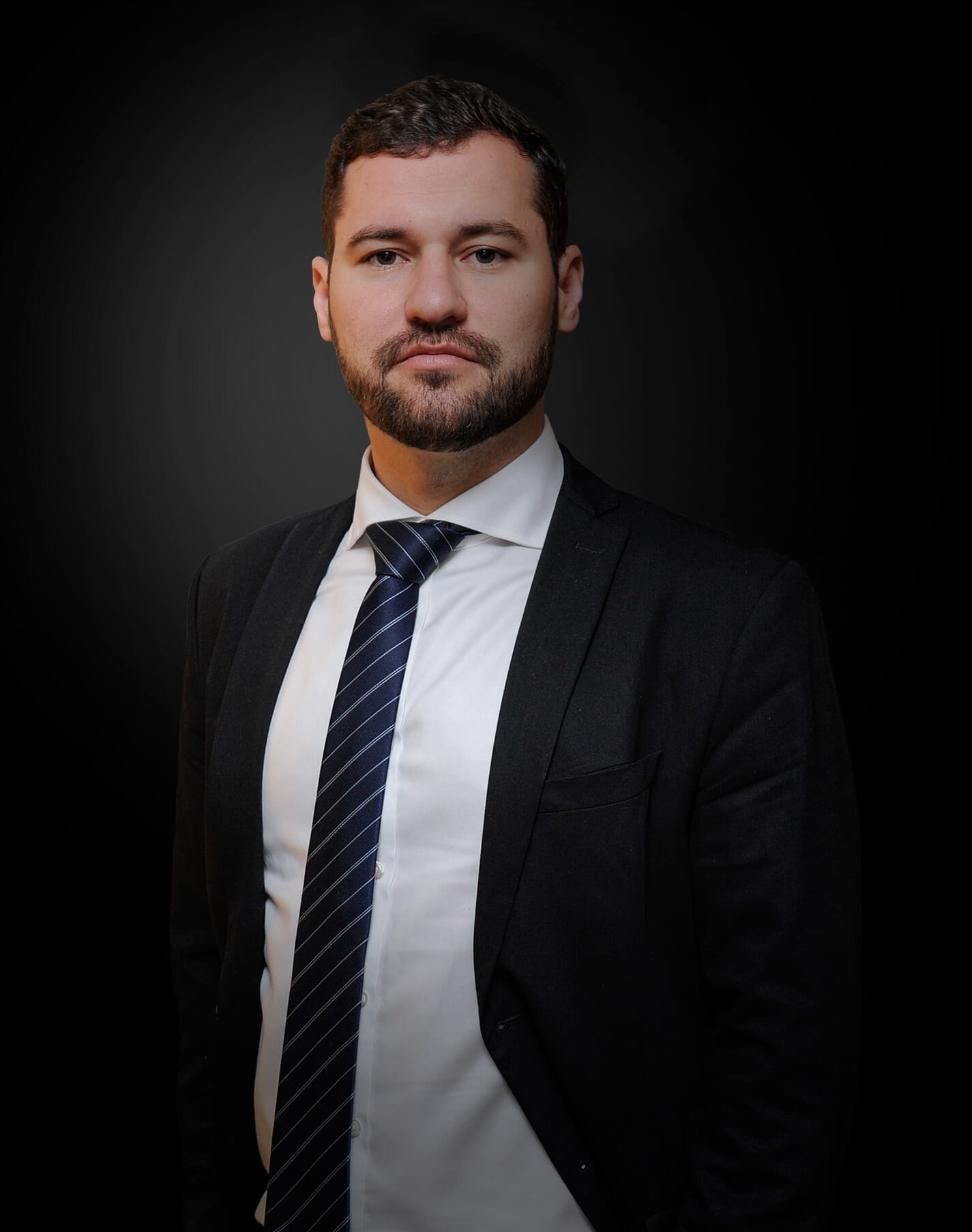 Pedro Nicolau
Pedro Nicolau
Partner | Global Head of Infrastructure & Portfolio Director for India
GRI Club
+55 11 98620-3494
+55 11 2391 5583
Pedro Nicolau is a Partner and the Global Head of Infrastructure and Portfolio Director for India at GRI Group. He leads the infrastructure division which is active in Latin America, India, China, and the USA. He also leads the real estate activities in India with a local team based in Mumbai. Prior to GRI, Pedro worked for Clarion Events Brazil in the Transportation, Mobility, and Sanitation portfolio. He has a bachelor degree in International Affairs at Unesp (São Paulo State University).

Priya Mathias
Priya Mathias
Country Head - India, Real Estate
GRI Club
+91 98339-45086 A
COO - Strategic ConsultingJLL - India & Sri Lanka

Adarsh
Managing DirectorPrimus Lifespaces
Mr. Adarsh Narahari is the Managing Director of Primus Lifespaces and the pioneer in conceptualizing and creating luxury communities for seniors in India.  A brainchild of Adarsh, Primus represents his entrepreneurial spirit and passion. His projects, Primus Eden & Primus Reflection is a unique combination of global best practices, offering an enriching living experience for seniors, focussing on operation, service, and care and not just on real estate.  Adarsh received the "Young Entrepreneur of the Year 2017 and 2018" Award at BAM Awards. He was also a pioneer in introducing the 'leasing model' as well as developing India's first "age in place" retirement community, an internationally accepted norm in the senior living sector. Adhirath
DirectorShekhawati Group
India

Aditya
PromoterChandak Group
India
Aditya is the Promoter of Chandak Group. He graduated in IT from Mumbai University in 2006. Before joining Chandak Group in 2010, he gained experience in the domains of finance & real estate with prominent industry names such as JP Morgan Chase and Mr. Ramesh Damani. Aditya is proud to build on the good work that the Group started in 1986. In the last 2 years alone, the firm has added over 4.2 lakh sft of residential space with OCs; a rate of growth symptomatic of a reliable foundation powering an engine of value creation. The firm has recently opened a kitchen with Akshay Patra to serve food daily to 20,000 kids in Bikaner. Also contributed in opening Maheshwari Bhawan in Mumbai and took over responsibility of 100 girl child education

Amit
MD and Country HeadHines India
India
Amit Diwan is a Managing Director and the Country Head for Hines in India. Amit joined Hines in 2015 as the Chief Investment Officer. Prior to Hines, Amit was a Director/Partner at Piramal Fund Management for 5 years, responsible for the platform in North India which he had setup in 2010. Before his 2 year stint at Jones Lang LaSalle from 2008-2010, Amit was based in Singapore for 7 years and worked across Asia-Pacific, covering over 10 countries from Japan to UAE to Indonesia, first as a strategy consultant at Marakon Associates and thereafter as Head of Investments at GE Real Estate Southeast Asia. Amit received his BA in Economics from the Shri Ram College of Commerce, Delhi University and earned his Masters from IIM, Ahmedabad

Amritanshu
COOGreenfield Advisory Pte
Amritanshu is responsible for structuring and actively managing sector opportunities. His focus is to identify and recommend new opportunities in portfolio management for institutional and private clients. He has previously worked for Alexandria Real Estate Equities and Ernst & Young LLP, and brings extensive experience in financial analysis and transaction practice. Andrew
Managing DirectorMIRA

Anshul
Managing DirectorWelspun One
India
Anshul is the Managing Director of Welspun One Logistics Parks, an integrated fund, asset and development management organization to deliver large format, institutional Grade A warehousing and industrial parks in key micro markets across India. Anshul Singhal founded One Industrial Spaces and in July 2019. On December 01, 2019, Welspun Promoters acquired a majority stake in the company, re-branding it to Welspun One Logistics Parks. From 2014 to 2019, Anshul was the Director & CEO of Embassy Industrial Parks (EIP), a joint venture between Warburg Pincus and the Embassy Group.

Bakir
Chairman & MDCrystal Group
Mr. Bakir Gandhi is duly recognized for his path-breaking, visionary and innovative contributions through his pioneering role as a real estate developer and corporate leader. Bakir seeks growth by investing in a variety of systematically identified business, making it a well-diversified conglomerate with interests in many different projects such as Crystal Mall (India's 17 th Successfully operational Mall), Crystal City (Integrated Modern Township), Townships, Hospitality etc. Bakir is also developing Industrial & Logistic parks across India's major city through its venture "Crystal Indus & Logistic Park". Bakir has established value driven partnerships with global players like "Indospace" which has resulted in FDI.

Bhairav
Partner and Leader - Real Estate TaxPwC
India
Bhairav Dalal is a Partner in the Tax & Regulatory Practice. He has a varied experience in advising Indian and multinational groups in the area of Real Estate, Infrastructure and Private Equity. He has over 13++ years of post qualification experience in transaction and tax advisory services. Over the last ten years his focus has been Real Estate.Bhairav has also advised Real Estate companies on complex projects involving tax optimisation strategies, investment structuring and group restructuring. Given his experience, he has been extensively involved in the REIT / InvIT discussions in the industry and regulators as well. He has handled diverse assignments in the transaction and corporate restructuring space.

Bipin
President & CEOProzone Intu
India
Mr. Gurnani completed his graduation from Lucknow University, his MBA from Australia and Graduate Training Program from Indian Hotels – Taj Mahal Hotel, New Delhi. With over 12 years of experience in Hospitality and more than 13 years in Retail and Real Estate - he has worked with the likes of Taj Group of Hotels, Ramada Grand Hotel - Australia and with Piramyd the retail arm of the Piramal group as General Manager – Operations in 2001 and later moving on to the position of COO in 2005 and in 2006 went on to become the CEO of the lifestyle division of Piramyd Retail Limited and was responsible for driving it's aggressive growth. He is currently CEO of Prozone intu Properties ltd and part of it's strategic think tank.

Cervantes
Head of International Capital MarketsChina Visionary Group
He joined China Visionary Group (CVG) as Head of Int'l Capital Markets in March 2020 to spearhead business development, investor partnership, and cross-border capital market execution. He has been directly involved in the acquisition of $10 billion of real estate investments across Asia and the U.S. Previously, he had worked as principal investment position at RedBridge Capital (2015-2019) as CEO, Panda Express, CBRE Investors, AIG Nan Shan Life, Colony Capital, and Arthur Andersen's Global Corporate Finance in 1999. He spent two years as second lieutenant of transportation in Taiwan Navy.

Cherag
Founder & Managing DirectorCeear Realty
India
Cherag has been instrumental in building Equinox Realty (formerly known as Essar Realty) from scratch before starting CEEAR. Under his energetic leadership Equinox Realty had created a portfolio of nearly 16 million sq. ft. of projects across India which are under different stages of development. Cherag was when he set up and successfully ran his business ‐ 'Ramon Property Services'. Ramon has been a pioneer in luxury home sales / commercial office search / investment sales & design & development consultancy. Cherag is a Post Graduate in Business Management from the University of Mumbai and also has a certificate for the Global Advance Management Course from ISB Hyderabad & KELLOGG University Chicago. He is an eminent member of RICS

Christina
Managing Principal, Head Capital MarketsGaw Capital Partners
Christina Gaw is a Managing Principal of Gaw Capital Partners and in charge of global capital markets activities. She works closely with limited partners relating to capital raising and new product developments. Gaw Capital is a real estate private equity firm and has raised six commingled funds in Asia and three US funds, alongside other global separate account mandates within the real estate space. The firm also manages value-add/opportunistic funds in Vietnam, a Pan-Asia hospitality fund and a European hospitality fund. Prior to Gaw Capital, Christina worked for Goldman Sachs and UBS. Christina received her B.S in Business Administration from the University of San Francisco.

Need help?
WhatsApp Assistance
Monday to Friday - 8:30 a.m. to 6:00 p.m.