Tyler
Founder & CEOSeaforth Land
UK
Tyler is the Founder and CEO of Seaforth Land, a London specialist investment manager that partners with institutional capital. He has 30 years of global real estate experience including 20 years in Asia working through both the Asian Financial Crisis and the Global Financial Crisis. Tyler has worked in property development, advisory and investment banking, principal investment, and investment management and has lived and worked in North America, Asia and Europe. He has a deep knowledge and understanding of sovereign and institutional real estate investors. Tyler was listed in the "Estates Gazette 2014 Power List 50" as one of the 50 most influential people in the UK property industry.

Jonathan
PresidentCapitaland Financial
Singapore
Jonathan Yap is President, CapitaLand Financial of CapitaLand Group. Jonathan oversees the Group's fund platform which includes seven listed trusts with a total market capitalisation of approximately S$36 billion as of 31 December 2019, as well as over 20 private funds. He also oversees the Group's India business. Jonathan is a member of the CapitaLand Executive Committee.

Audrey
Head of Investor Relations (Funds)Kennedy Wilson
UK
Audrey Klein is the Head of Fundraising for Kennedy Wilson Europe. Prior to this she held Head of Fundraising roles at several firms but is best known for starting the European business out of London for the Park Hill Real Estate Group, a Division of Blackstone, which she ran for nine years. Prior to joining Park Hill, Ms. Klein ran her own business for five years marketing alternative asset funds across all asset classes including private equity, real estate and hedge funds to European investors comprised of pension funds, banks, family offices and high net worth individuals. Ms. Klein is a graduate of Northwestern University's Kellogg School of business where she received an MBA. She is also a graduate of Emory University where she rec

Rushabh
CEOAllianz Real Estate Asia Pacific
Singapore
Rush Desai heads the Asia-Pacific region at Allianz Real Estate Asia Pacific Pte Ltd. He is a member of the Allianz Real Estate Investment Committee and the Allianz Real Estate Executive Committee. Rush is leading the expansion of the Allianz Real Estate in the region. In focus are fund investments, club deals, joint ventures, senior lending and direct real estate investments across key markets like China, India, South East Asia, Hong Kong, Singapore, South Korea, Australia and Japan.

Karim
Head of Europe and Asia PacificIvanhoé Cambridge
France
Karim Habra is responsible for Ivanhoe Cambridge European platform and its future growth. He oversees all the company's real estate operations in Europe including its development activities. Karim Habra began his career with GE Real Estate in 1998 and was given responsibility for its Central European operations in 2003, before joining JER Partners in 2008 as Managing Director, European Funds. In 2012, he joined LaSalle Investment Management as Managing Director of Central Europe before serving successively as Managing Director of France, then Head of Continental Europe.

Stuart
CEO, Capital Markets Asia PacificJLL
Asia & European private and institutional investors have always driven core market capital growth. Now, with the global economy shrinking, crossborder deals in limbo, stress, and liquidity burning, it feels like the last 20 year playbook might as well be thrown out. This eMeeting will gather members from Asia and Europe to reflect together and find synergies for real estate to get ahead of the unknown chaos. Form new partnerships, better understand what assets and regions might prove resilient post lockdown, and get ahead of distressed opportunities.

Economic Roadmap - What capital risks and opportunities to look out for?
Asia-Europe Outbound/Inbound Flows - What regions, assets will smart money land?
Deal Closing - Pre-COVID, what's left hanging, where to go from here?
Government & Fiscal Policy - Dealing with travel restrictions, supporting domestic vs international investing;
Sponsor Appetite for Core, Core + & Value Add;
JV's and Investment Deals In a World of Social Distancing;
Tactical M&As;
Future Looking Investment Strategies - A new normal, what will we value and what impacts on real estate demands?
Participation is restricted to Club Members and eMembers.
If you would prefer to contact us by email, please send to [email protected].

Anubha
Club Director, IndiaGRI Club
Anubha manages a wide portfolio of the GRI India Club and shares responsibility for curating and delivering GRI engagements for the Indian market incl. conferences as well as member-exclusive club meetings.
She has over 10 years of professional experience in hard-core B2B Business Development roles across sundry industries such as: ATL and BTL Marketing solutions, Food and Facilities Management, Events and Sponsorships, and has worked with with large, established brands and start-ups alike.
She holds a Global Dual MBA degree in International Marketing and Strategy and a Bachelors Degree in Computer Engineering.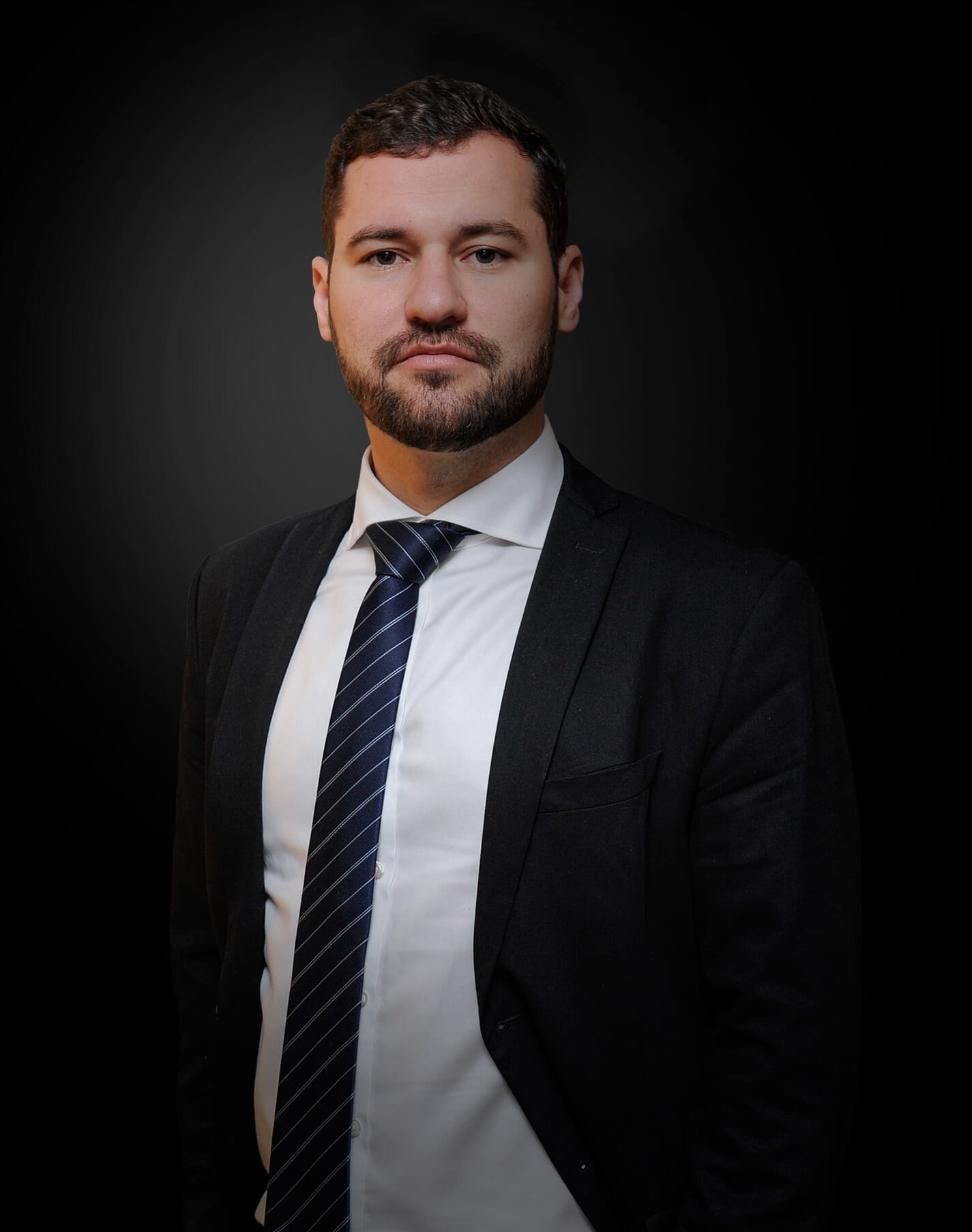 Pedro Nicolau
Pedro Nicolau
Global Head of Infrastructure
GRI Club
+55 11 98620-3494
+55 11 2391 5583
Pedro Nicolau é head global de Infraestrutura do GRI e responde pela coordenação das atividades do GRI Club Infra. Anteriormente, trabalhou na Clarion Events, na posição de head para o Brasil da divisão de Infraestrutura de Transportes, Mobilidade e Saneamento. É graduado em Relações Internacionais pela Unesp.

Priya
Country Head - India, Real EstateGRI Club

Aditya
PromoterChandak Group
India
Aditya is the Promoter of Chandak Group. He graduated in IT from Mumbai University in 2006. Before joining Chandak Group in 2010, he gained experience in the domains of finance & real estate with prominent industry names such as JP Morgan Chase and Mr. Ramesh Damani. Aditya is proud to build on the good work that the Group started in 1986. In the last 2 years alone, the firm has added over 4.2 lakh sft of residential space with OCs; a rate of growth symptomatic of a reliable foundation powering an engine of value creation. The firm has recently opened a kitchen with Akshay Patra to serve food daily to 20,000 kids in Bikaner. Also contributed in opening Maheshwari Bhawan in Mumbai and took over responsibility of 100 girl child education

Aditya
DirectorAditya Homes
India
Aditya Reddy is the Executive Director of Sri Aditya Homes, one of the most renowned development firms in Hyderabad. He is a passionate young professional who thrives to persistently innovate and improve. He is keenly involved in the company's strategy, business development, and played a key role in the company's expansion to the Bangalore market. Aditya studied Businesses Administration at the University of Massachusetts Lowell and interned in Beacon communities a real estate firm that develops, acquires, invests in, and manages a wide range of multifamily housing in the United States before joining the organization.

Alexander
Director Real Estate TransactionSilverton Advisory GmbH
Experienced Director of Real Estate Investment s with a demonstrated history of working in the real estate industry. Skilled in Acquisitions, Real Estate Economics, Real Estate Transactions, Investment Properties, and Mergers & Acquisitions (M&A). Strong real estate professional with a Master's Degree focused in Real Estate / Finance from The University of Reading.

Alok
PrincipalBlackstone
India
Alok Jain is a Principal in the Real Estate Group. Since joining Blackstone, Alok has been involved in evaluating real estate investments in several property types. Before joining Blackstone in 2011, Alok worked as a Hardware Engineer with Nvidia Graphics and was involved in designing and verifying complex computer chips. Alok received Bachelors of Engineering (Hons.) from BITS-Pilani where he was awarded the BITS-Merit and BITS-Alumni scholarships. He completed his MBA in Finance from the Indian Institute of Management (IIM) Bangalore

Aloke
CEOAscendas Firstspace
India
Mr Aloke Bhuniya is the Chief Executive Officer of the Ascendas-Firstspace platform. Aloke brings with him 17 years of experience across Real Estate Investment & Development, Private Equity and M&A Transactions across industries in India. Previously, Aloke has spent over 9 years in Everstone group, managing the various initiatives of the group in real estate, which included IndoSpace and Everstone Capital. As Managing Director of IndoSpace Capital Advisors, Aloke was responsible for investment to develop Industrial Real Estate in India. His responsibilities included identifying investment opportunities, monitoring developments, achieving financial closure and exiting projects after development and leasing.

Amit
CEO & Managing DirectorASK Property Investment Advisors
India
Mr. Bhagat Co-founded the Real Estate Private Equity business of ASK Group in 2008. He has experience of more than a decade in the mortgage finance including as National Credit Head for the mortgage division of ICICI Bank. He was also the head of ICICI Property Services and has advised/syndicated over US $ 500 Mn of private equity investments. At ASK, he has raised and manages/advises an offshore and three domestic funds amounting to US $ 500 mn. He has invested in 25 projects in five cities and demonstrated complete exits from 11 projects. Mr. Bhagat is a Chartered accountant.

Amritanshu
COOGreenfield Advisory Pte
Amritanshu is responsible for structuring and actively managing sector opportunities. His focus is to identify and recommend new opportunities in portfolio management for institutional and private clients. He has previously worked for Alexandria Real Estate Equities and Ernst & Young LLP, and brings extensive experience in financial analysis and transaction practice. Andrew
Senior DirectorJLL APAC

Angel
CEOMetachain
Serial entrepreneur and VC fund manager with track record of building businesses with up to 9-digit pound valuations. Now dabbling in real estate.

Arshdeep
Managing Director - Executive ManagementRMZ Corp
India
Arshdeep has 25 years of experience in Business Management. He has held strategic roles in various companies across industries such as RE, Telecom/Infrastructure & Insurance. Before, he played key roles with Bharti Enterprises, Max New York Life, Punj Lloyd & Colliers International. In 2004 Arshdeep joined RMZ and plays a key role in defining and implementing the strategic vision of the group. He has led various capital-raising and partnership initiatives with top PE & SWF. He has been instrumental in raising over USD 1 billion of foreign direct investment from these global investors. Additionally, he represents the RE industry during dialogues with governmental bodies with regard to the policies related to REIT and SEZ development.

Avinash
India DirectorJaguar Growth Partners
India

Bakir
Chairman & MDCrystal Group
Mr. Bakir Gandhi is duly recognized for his path-breaking, visionary and innovative contributions through his pioneering role as a real estate developer and corporate leader. Bakir seeks growth by investing in a variety of systematically identified business, making it a well-diversified conglomerate with interests in many different projects such as Crystal Mall (India's 17 th Successfully operational Mall), Crystal City (Integrated Modern Township), Townships, Hospitality etc. Bakir is also developing Industrial & Logistic parks across India's major city through its venture "Crystal Indus & Logistic Park". Bakir has established value driven partnerships with global players like "Indospace" which has resulted in FDI. Bart
Head Asia PacificLaSalle Investment Management

Bhavesh
Strategy, Investor Relations & BusinessTata Realty
Mr. Bhavesh Madeka has over 36 years experience with 18 years in Singapore in finance, investments & strategy. He has been the Ex-Head Finance for India Operations, Ascendas-Singbridge, Head BD Ascendas-Singbridge, Deputy Head- Mapletree India Management Services. He is a qualified Chartered Accountant along with training in General Law from University of Mumbai.

Need help?
WhatsApp Assistance
Monday to Friday - 8:30 a.m. to 6:00 p.m.