Thursday, April 2
15:00 - 16:00 | Peru time (GMT-5)
*The eMeeting will be held in Spanish
Submit your interest (Non-members)
Participation is restricted to Club Members and eMembers.
If you would prefer to contact us by email, please send to [email protected].
Our team will get in touch with you soon to confirm your participation
Fitch and Moody's have positive views of Peru's economic performance, despite the coronavirus pandemic. With an expected GDP growth above the regional average and ample fiscal reserves to combat the pandemic, what else is needed to make sure the real estate industry grows with it and investment keeps pouring in? This eMeeting will serve as a way to benchmark Peru and identify the opportunities and challenges in each asset class and region.

How has the peruvian economy reacted to international factors, such as drop in oil prices, interest rates and the overall panic generated by COVID-19?
How has each asset class responded to these events and what are the main opportunities and challenges in each one?
Submit your interest (Non-members)
Participation is restricted to Club Members and eMembers.
If you would prefer to contact us by email, please send to [email protected].
Our team will get in touch with you soon to confirm your participation
Confirmed Participants
See below the list of confirmed participants
Participation is restricted to Club Members and eMembers.
If you would prefer to contact us by email, please send to [email protected].
Agostina

Airaudo
Production and Content Director - LatAm
GRI Club
Giovana

Caravetti
Director - Iberia
GRI Club

Agostina
Production and Content Director - LatAmGRI Club
Agostina has been actively studying and working with Latin American markets for more than 12 years, specializing in business development and public relations. She has experience working in Argentina, Brazil, Peru, Chile, Colombia, Mexico and US real estate, financial and investment markets, fostering valuable connections among global leaders and GRI Club members. Agostina holds a Bachelor's Degree in Administration from the Universidad Nacional del Litoral in Argentina.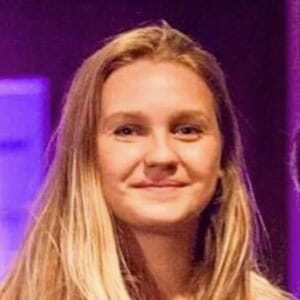 Giovana
Director - IberiaGRI Club
Graduated in Advertising and Marketing from Pontifícia Universidade de Campinas. Experience in the service and sales business. Currently focused on developing relationships among entrepreneurs in the real estate market. Responsible for the RE Club in Chile, Colombia, Argentina and Peru. Actively involved in the decisions and organization of meetings for members, and the relationship between them. Focused on bringing new members and relevant companies from the sector, to develop the Club in the Andean countries, and Argentina. Also responsible for the Hospitality sector throughout Latin America, concentrating efforts, for the main meeting of the sector at a regional level.
+55 19 99333 5806
+55 19 99333 5806
Sponsorship opportunities
GRI eMeetings offers a unique opportunity for companies to raise their profile in front of the most senior executives of the Real Estate industry worldwide.
Contact our team and check the sponsorship and exposure opportunities according to the strategy of your company.

Sponsorship Opportunities
Successful registration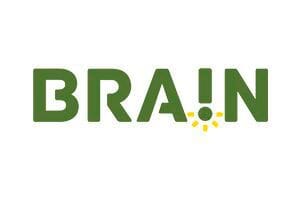 Curitiba | Brazil
BRAIN is a company of intelligence, research and market studies in Real Estate. Brain develops quantitative, qualitative researches, product tests, vocational studies and competitive analysis, with its own methodology throughout Brazil.

Stamford | CT | USA
IWG is leading the workspace revolution. Our companies help more than 2.5 million people and their businesses to work more productively. We do so by providing a choice of professional, inspiring and collaborative workspaces, communities and services. Digitalisation and new technologies are transforming the world of work. People want the personal productivity benefits of living and working how and where they want. Businesses want the financial and strategic benefits. Our customers are start-ups, small and medium-sized enterprises and large multinationals, with unique goals and aspirations. They want a choice of workspaces and communities to match their needs. Through our companies we provide that choice. We create personal, financial and strategic value for businesses of every size. From some of the most exciting companies and well-known organisations on the planet, to individuals and the next generation of industry leaders.

Sant Cugat del Vallés | Spain
Banco Sabadell es el cuarto grupo bancario privado español, integrado por diferentes bancos, marcas, sociedades filiales y Sociedades participadas.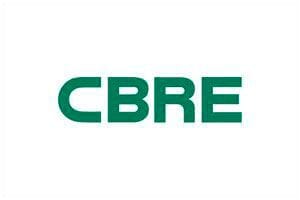 Frankfurt am Main | Germany
CBRE Group, Inc. is the world's largest commercial real estate services and investment firm (based on 2020 revenue). CBRE serves a diverse range of clients with an integrated suite of services. www.cbre.com

Ciudad de México | MEX | Mexico
Empresa global especializada en administración/inversión/desarrollo de inmuebles residenciales en renta."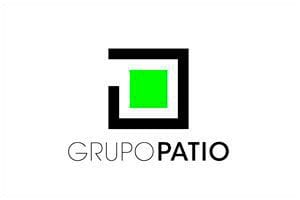 Santiago | Chile
Grupo Patio is a leading real estate company in Latin America and one of the fastest growing real estate development platforms in the region. The Company has under administration over US$1,5 bn, invested in over 70 real estate assets. The Company operates through each of its 5 divisions: Patio Comercial (Retail), Patio Oficinas (office), Patio Industrial (industrial), Patio Residencial (residential) and Patio Capitales (capital markets division). During its 14 years of operations, the Company has consolidated as a platform with a strong emphasis on value generation through an active management of its portfolio, innovative designs and strong focus on productivity and profitability of its assets.

Florida | USA
IHG® is a global organization with a broad portfolio of hotel brands, including InterContinental®, Kimpton®, Hotel Indigo®, EVEN® Hotels, HUALUXE®, Crowne Plaza®, Holiday Inn®, Holiday Inn Express®, Holiday Inn Club Vacations®, Holiday Inn Resort®, avid™ hotels, Staybridge Suites® and Candlewood Suites®. IHG franchises, leases, manages or owns more than 5,200 hotels and nearly 780,000 guest rooms in almost 100 countries, with more than 1,500 hotels in its development pipeline. IHG also manages IHG® Rewards Club, our global loyalty program, which has more than 100 million enrolled members. InterContinental Hotels Group PLC is the Group's holding company and is incorporated in Great Britain and registered in England and Wales. More than 350,000 people work across IHG's hotels and corporate offices globally. Visit www.development.ihg.com for development information.

São Paulo | SP | Brazil
JLL (NYSE: JLL) is a leading professional services firm specializing in real estate and investment management. JLL, a Fortune 500 company, helps owners, users and real estate investors to achieve their business ambitions. JLL began operating in Latin America 25 years ago. Today, the company has 2,600 employees in the region, 13 corporate offices and operates in 19 countries.

Sao Paulo | SP | Brazil
With offices in São Paulo and Rio de Janeiro, Newmark Grubb Brasil is a full-service commercial real estate operation offering services that include tenant representation, landlord representation, real estate and economic consulting services.

Del Viso | Argentina
Vitrium Capital is an international Real Estate developer with more than 13 years in the Americas market, a team of highly experienced professionals and multinational expertise in the analysis of financial instruments and the economic feasibility of real estate projects. At Vitrium Capital our main aim is to develop and administer a solid investment portfolio of individuals and family offices that decided to allocate part of their assets to the local and international real estate business. To meet this goal, since 2006 we have been building a diversified portfolio for our investors, combining projects with different degrees of exposure, volatility, return rates and placement periods. In turn, we offer our clients development and consultancy services for projects' execution, integrating all the parties of the process. Playing a similar role to a private investment bank, Vitrium Capital offers products and services to support its clients along the complete real estate value chain.
Confirmed Participants

CEO & FounderHIT Group
Argentina
Alejandro is President of HIT -Technology Industry Hotels, a pioneering network of several office buildings and Co-working spaces intended for rent. He is also President of AG3 Developments, a Corporate Architecture, Building Development and Construction company, and of Open Office, an office equipment company, that designs, manufactures and integrates projects and has the exclusive representation in Argentina of Steelcase.

Buenos Aires | Argentina
Founded in 2013, we provide innovative solutions to Corporate Real Estate. We specialize in development, construction, design and interior design, equipment and space management through all our business units.


Lima | Peru
EY is a global leader in Advisory, Tax, Transaction and Assurance services with operations in more than 150 countries, providing an unmatched depth and variety of focused services.

DirectorArturo Merino Lucar


Managing DirectorEquity International
USA
Vicepresidente del Grupo de Inversiones de Equity International y es responsable principalmente de originar, ejecutar y gestionar inversiones. Se unió a Equity International desde Balyasny Asset Management, donde fue el único analista del grupo global de propiedades, un fondo de cobertura enfocado en bienes raíces donde gestionaba más de $1 mil millones en activos. También se desempeñó en forma conjunta en Colony Capital LLC en determinadas transacciones de capital privado. Anteriormente ocupó cargos en Bank of America Merrill Lynch en el grupo inmobiliario mundial, Jones Lang LaSalle y Lend Lease. Comenzó su carrera como gerente de proyectos y estimador principal en Construcciones Maja, basados en Cali, Colombia.

Investment ManagerPeninsula Investment Group
Uruguay
Ernesto, es responsable de conducir nuevos negocios en Perú, incluyendo la prospección, negociación, recomendaciones de inversión, due diligence, estructuración y cierre de los Proyectos; así como la gestión del portafolio de inversiones. Posee más de 10 años de experiencia en el mercado inmobiliario desempeñando funciones de generación y gestión de Proyectos en Inmobiliarias, financiamiento de crédito a la construcción en Bancos e identificación, análisis y concreción de relaciones comerciales en Bancos de Inversión. Ernesto, obtuvo su MBA en Centrum Católica Graduate Business School y su Licenciatura en Universidad del Pacífico.

Montevideo | Uruguay
Peninsula's strategy is to create value by investing in Real Estate development projects in Latin America targeted to the mid & low income segment where there is a deficit of more than 20 million homes.

Founder & Managing PartnerCRES
Peru
Fundó Camet Real Estate Services (CRES) y cuenta con 21 años de trayectoria en el espectro completo de servicios inmobiliarios comerciales, corporativos, residenciales e industriales en todo el Perú. Especializado en representar a empresas locales de todo nivel, institucionales e inversionistas y referrals de las principales Multinacionales. Garantizando calidad y transparencia, y empleando estándares globales operativos y tecnología a través de plataformas potentes en todas las operaciones en que participa. Camet es expositor y panelista en eventos en Perú, LatAm y USA, y una fuente de opinión, fomentador e impulsador del crecimiento del mercado inmobiliario Peruano y Latinoamericano. Cofundador de PropTech Perú.

Lima | Peru
Empresa líder en el espectro completo en servicios integrales inmobiliarios y de construcción en todo el territorio del Perú. Desde 2000. Ofrecemos consultoria/brokerage, gerencia de proyectos y supervisión de obras, tasaciones, administración de inmuebles (residenciales, de oficinas y de usos mixtos) y asset management. Impulsamos el uso de la tecnología con aplicaciones potentes en todos nuestros servicios. Actuamos en RE comercial, corporativo, industrial, retail y residencial. 100% Peruanos.
This event is exclusive for GRI members.