Real Estate Outlook - How can we optimise resilience in portfolios?

Megan
Global Head of ResearchAllianz Real Estate
Singapore
Tuesday, 26th January
14:00 - 15:00 | Greenwich Mean Time (GMT+0)
Submit your interest (Non-members)
Participation is restricted to Club Members and eMembers.
If you would prefer to contact us by email, please send to [email protected].
Our team will get in touch with you soon to confirm your participation
171 people are attending
EVENT MANAGER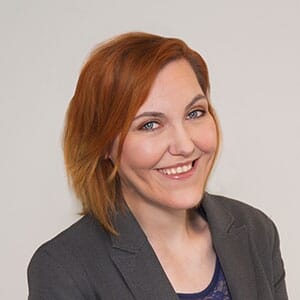 Kirsty Stevens
Kirsty Stevens
Global Head, Content & Production | Senior Director, UK Accounts
GRI Club
0787150599
12 years experience within conference production in infrastructure, tax, finance and real estate. Previously working with RICS for four years helping drive the global CPD rollout. I have been with GRI Club for over 4 years, from Sales Director, UK Markets Director, Content Director and now as Global Head of Content with Sales Specialty within our Europe and USA markets. Ask me about our European events,asset class specialisms and connecting wtih investors globally. BA Hons in Philosophy from Kings College London, hobbies include Rugby, Theatre Production and Time Out Tastemaker.
With 2020 coming to an end, stimulus packages are slowly running out and unemployment rates continue going up increasing expectations that the false economy cover will break away and 2021 will kick off with a wave of distressed opportunities. Private Equity firms have been waiting for these opportunities to emerge and will be getting ready to employ huge sums of dry powder. But what strategies are companies planning on adopting for distressed assets?
This eMeeting will try to understand the emerging European distressed landscape from investment and transaction deal structures to repurposing and repositioning assets to fit the new post-COVID reality.
Discussion will touch on:
Global Economic Shifts
Understanding COVID accelerated trends impacting space, pricing and demands
Tech, ESG & Demographics - Only to remain competitive in the medium to long term?
Real Estate Return Metrics
Diversifying Locations & Assets –Investor intentions and looking for future investment

Megan
Global Head of ResearchAllianz Real Estate
Singapore
Participation is restricted to Club Members and eMembers.
If you would prefer to contact us by email, please send to [email protected].
Submit your interest (Non-members)
Participation is restricted to Club Members and eMembers.
If you would prefer to contact us by email, please send to [email protected].
Our team will get in touch with you soon to confirm your participation
Sponsorship opportunities
GRI eMeetings offers a unique opportunity for companies to raise their profile in front of the most senior executives of the Real Estate industry worldwide.
Contact our team and check the sponsorship and exposure opportunities according to the strategy of your company.

Sponsorship Opportunities
Successful registration

Düsseldorf | Germany
With the largest commercial real estate team in Europe and one of the biggest worldwide, CMS is well positioned to help investors, funders, developers, landlords and occupiers navigate all aspects of the real estate market and maximise their assets. Whatever the size and scope of your project or deal, with almost 800 real estate lawyers in 47 countries we have the resources to meet your needs quickly and efficiently, offering expert advice. We have been active in real estate in our markets for decades, so we understand the culture, the economic context, the local legal context and the history.

Warsaw | Poland
Colliers International (NASDAQ, TSX: CIGI) is a leading diversified professional services and investment management company. With operations in 68 countries, our more than 15,000 enterprising professionals work collaboratively to provide expert advice to maximize the value of property for real estate occupiers, owners and investors. For more than 25 years, our experienced leadership, owning approximately 40% of our equity, has delivered compound annual investment returns of almost 20% for shareholders. In 2019, corporate revenues were more than $3.0 billion ($3.5 billion including affiliates), with $33 billion of assets under management in our investment management segment.

Milan | Italy
The Duff & Phelps Real Estate Advisory Group (REAG) provides real estate advisory services tailored to meet the requirements of specific jurisdictions and aims to develop and increase the value of individual assets or properties. REAG has a network of over 750 professionals across Europe. Duff & Phelps is the premier global valuation and corporate finance advisor with expertise in complex valuation, dispute and legal management consulting, M&A, real estate, restructuring, governance and regulatory consulting. The firm's more than 2,000 employees serve a diverse range of clients from offices around the world.

Warsaw | Poland
Wolf Theiss is one of the leading law firms in CEE and SEE. We have built our reputation on a combination of unrivalled local knowledge and strong international capability. We opened our first office in Vienna 60 years ago. Our team now brings together over 340 lawyers from a diverse range of backgrounds, working in offices in 13 countries throughout the CEE and SEE region. Over 80% of our work involves cross-border representation of international clients, and we offer full range of services.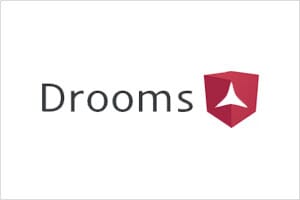 Frankfurt | Germany
Drooms is the leading provider of data rooms in Europe, connecting professionals and information in the worlds´ real capital markets. Our mission is to drive the transformation of manual processes into smart digital workstreams by connecting data and professionals across boundaries. We are expanding our tools and services around the globe through online, direct and indirect distribution channels with our passionate people, the main driver of our success.


Lisbon | Portugal
Smeg is an Italian manufacturer of designer appliances. Appliances designed with the collaboration of top architects worldwide. This combination of performance, style and attention to detail is the perfect expression of products made in Italy. Abdul
Head of Asian Real EstateQatar Investment Authority
Qatar

Adrian
Co-Founder & Managing PartnerVertex Real Estate
Mexico
Más de 26 años de experiencia en el sector financiero. Ha realizado operaciones financieras en el sector de Bienes Raíces que suman $3,500 millones de dólares en México y Estados Unidos. Antes de fundar Vertex en el año 2009, fue director del área de Bienes Raíces en Credit Suisse. Previamente, fue director en GE Real Estate. Ingeniero Industrial por la Universidad Iberoamericana Ciudad de México. Cuenta con una Maestría en Negocios (MBA) de Georgetown University en Washington D.C. Actualmente es Miembro del Consejo de Administración de Vertex y también Miembro del Comité de Inversiones de Vertex. Miembro del Consejo de Administración de Olimpiadas Especiales.

Adriano
Vice-PresidentCBRE
Brazil
Adriano Sartori, Vice Presidente da CBRE Brasil e Diretor das áreas de Locação, Brokerage Services, Agency e Marketing. Responsável pela equipe que já realizou a locação de mais de 3,0 milhões de m² de escritórios, ou R$ 20 bilhões em receita para seus clientes. Com experiência adquirida em diversas áreas da CBRE desde 1994, esteve presente nas maiores negociações imobiliárias das duas últimas décadas e sua equipe mais de uma vez reconhecida mundialmente como "top producers" da CBRE Group. Formado em Arquitetura e Urbanismo (USP) com curso de extensão em Urbanismo pela Concordia University, Canadá, é membro fundador do Green Building Counsil Brasil e MRICS pelo Royal Intitution of Chartered Surveyors. Albert
Founder & CEOLexerd Capital Management
USA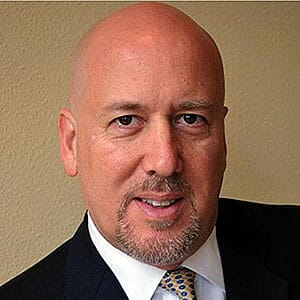 Alejandro
MD, Head of Central/South AmericaPaladin Realty Partners
USA
Alejandro (Alex) is a Managing Director with Paladin Realty Partners, where he oversees the firm's activities in South and Central America (excluding Brazil). He serves on the firm's investment committee. Mr. Krell has three decades of management and real estate development experience, including senior executive positions at some of the largest residential development and construction firms in the world. He was previously the Development Director for an Abu Dhabi government-owned company. Mr. Krell also held executive positions with leading US homebuilders more recently as Division President for Pulte Homes.

Alessandro
AssociateREcore
United Kingdom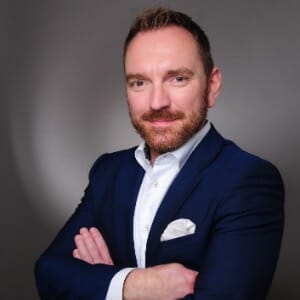 Alexander
Head of Innovation and SustainabilityING Bank
Germany
Alexander Piur is responsible for Sustainability and Innovation for the global Real Estate Finance activities of ING Wholesale Banking, with local presence in APAC, EMEA and US. He has more than 20 years of experience in the real estate financing markets in Germany and Europa. Prior joining ING, he worked for several banks in Munich. Alexander is a member of IMMOEBS, has a degree as Immobilienökonom from the International Real Estate Business School in Regensburg and holds a B.Sc. in Finance and Management from the Frankfurt School of Finance and Management.

Alexander
Managing PartnerEmily Advisory GmbH i. G.
Germany
Experienced Director of Real Estate Investment s with a demonstrated history of working in the real estate industry. Skilled in Acquisitions, Real Estate Economics, Real Estate Transactions, Investment Properties, and Mergers & Acquisitions (M&A). Strong real estate professional with a Master's Degree focused in Real Estate / Finance from The University of Reading.

Alexandra
Head of AcquisitionsSTAM Europe
France
Alexandra Vaquin is Stam Europe's Head of Acquisitions. Prior to joining Stam Europe, Vaquin was a director at SG Real Estate Advisory (Société Générale Group), where she advised the group's clients (Société Générale Assurance, family office, private clients and corporates) in their real estate investment strategy (origination and execution) and asset management (sales, forward purchases/development contracts monitoring). Previously, she worked for more than 10 years for a pan-European real estate investment fund, Revcap, in London. As an associate partner, she was responsible for value-added real estate transactions through co-investments with local operating partners. She also worked in real estate debt management in London (LNR Partners)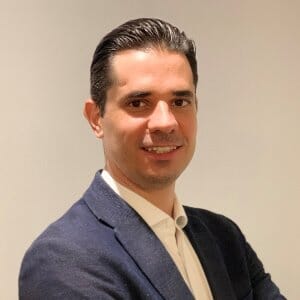 Alexandre
Head of Real Estate Advisory - BrazilCredit Suisse
Brazil
Head da área de Real Estate Advisory no Private Banking do Credit Suisse Brasil, responsável por assessorar famílias UHNW na gestão de portfólios imobiliários e otimização da carteira de investimentos, sob a ótica do patrimônio total. Anteriormente, atuou como especialista no Private Banking do Santander Brasil, assistindo clientes na alocação em ativos reais (on e offshore). Na estrutura de investimentos alternativos, foi responsável pelo desenvolvimento e distribuição dos produtos de base imobiliária aos investidores de Private Wealth. Entre 2008 e 2019, integrou a equipe de Capital Markets da CB Richard Ellis (CBRE). Bacharel em Engenharia pela POLI-USP, acumula o título de Mestre em Economia pela Fundação Getulio Vargas.

Alfonso
Director GeneralArther
Mexico

Alfredo
Managing PartnerKAVI Capital
USA
Active real estate investor and developer with strong focus on the Latin American and U.S. markets. His professional career as a real estate, corporate finance and workouts attorney to different private equity funds, investment management companies and real estate developers in the US and Mexico gave him exposure to: private equity investments, cross-border loan origination and structuring, fund management advisory, due diligence and conflict resolutions. He successfully represented one of the largest American institutional investment funds in a $1.4 billion workout and restructuring process with two of Mexico's largest homebuilders. He is and active developer, asset manager and investor in charge of a budget of over $20 million.

Ali
Director - Strategic InvestmentsSelect Group
UAE
Ali has been instrumental to the company's growth, having conceptualized and negotiated a joint venture for their landmark project, "The Residences at Marina Gate", a 1,500 unit high-rise luxury waterfront development. His current focus is to identify and structure opportunities that leverage the core competencies and execution capabilities of the Group, providing the potential to obtain superior risk-adjusted returns. Through this approach, the Group has deployed substantial proprietary capital via on and off market transactions in the UK, Germany, and the UAE into varied strategies, from forward purchases / funding to ground-up development and complex multi-stage joint ventures across the residential, commercial and hospitality sectors.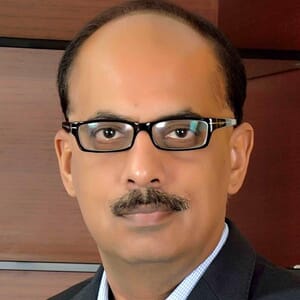 Amit
CEO & Managing DirectorASK Property Investment Advisors
India
Mr. Bhagat Co-founded the Real Estate Private Equity business of ASK Group in 2008. He has experience of more than a decade in the mortgage finance including as National Credit Head for the mortgage division of ICICI Bank. He was also the head of ICICI Property Services and has advised/syndicated over US $ 500 Mn of private equity investments. At ASK, he has raised and manages/advises an offshore and three domestic funds amounting to US $ 500 mn. He has invested in 25 projects in five cities and demonstrated complete exits from 11 projects. Mr. Bhagat is a Chartered accountant.