Real Estate Hospitality
Metaverse as the New Go-to Place to Invest
Tuesday, October 4th
2 - 3 PM | British Summer Time (GMT+1)
Join the event by applying for a courtesy membership.
This membership will grant you
free access to our global community
, allowing you to connect with
more than 10K members
, as well as to participate
unlimitedly in our courtesy online events
.
Successful registration
46 people are attending
Credit: Euetronic / Adobe Stock
EVENT MANAGER

Director, Global Committee ProductionGRI Club
USA
GRI Club's Global Committees set the professional standard for peer-to-peer knowledge sharing in order to identify new trends, capitalise on growth opportunities and aid deal flow discovery worldwide.
Curated purely by members, spanning 80+ countries, and across all asset classes, this global committee meets once per month via zoom to share the current sentiment, investment appetite and debate where the market is going.
Participation is open and welcome to all GRI Club Members, under the wing of the specific committee chapter. Be part of the global dynamic exchange and always be present for the opportune moments in your asset and region.
Real Estate Hospitality – Metaverse as the New Go-to Place to Invest
How The Hospitality Industry Can Benefit From The Metaverse?

Shortcut to the Future – How the first hotels and resorts in the metaverse look like?

Risks and Rewards Investing in the Metaverse – Will hotel brands take the virtual plunge?

VP Acquisitions and DevelopmentHyatt Hotels & Resorts
United Kingdom
Felicity Black-Roberts joined Hyatt in 2016 in her current role as Vice President of Development. She is based in London and leads a team responsible for the development of Hyatt's brand portfolio across Western Europe.
Since joining Hyatt, Felicity's team has achieved significant milestones for the company including market entries in Dublin, Madrid, Biarritz and Barcelona along with brand debuts in London, Paris and Frankfurt. Felicity brings more than 25 years of hospitality experience working for brands such as Forte, Le Méridien, Starman and Starwood Hotels and Resorts.

University of Piraeus
Greece

Founder & CEOMetaverse Rights
USA

COOeasymalon
Israel
COO at easyMalon Ltd - exclusive representative of easyHotel in Israel, aiming to open seven franchised properties across Israel with the next ten years. Andriy is responsible for overall program management, investor relations, and fundraising. His 15 years in hospitality started with the development and sales of wellness products. Then he transitioned to the event business as a co-founder and CEO of the event management company, which led until moving to Tel Aviv, Israel. There, he joined a local company rendering purchasing and supply chain management services to electronic device manufacturers. Though currently serving as a COO for two companies, his primary focus is on bringing the very first easyHotels to Israel.

Chief Operating Officer HotelsL+R Hotels
United Kingdom
Neil responsible for the strategic asset management of the owned & operated estate of over 40 hotels at L+R Hotels and is a key member of the hotel transactions team. Previously, as a Director at Westmont Hospitality Group, Neil was involved in hotel investing, asset management, and driving operational initiatives across many of the group's assets. Most recently he worked as a Principal at Henderson Park where he had responsibility for asset management of the business' growing hotel portfolio. Neil brings on board over fifteen years of hotel investing and asset management experience as well as being a Chartered Accountant.
Sponsorship opportunities
GRI eMeetings offers a unique opportunity for companies to raise their profile in front of the most senior executives of the Real Estate industry worldwide.
Contact our team and check the sponsorship and exposure opportunities according to the strategy of your company.

Sponsorship Opportunities
Include your information below to apply for sponsorship opportunities
Successful registration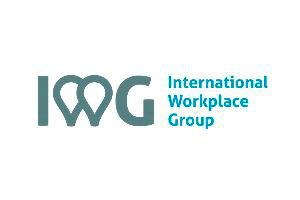 Switzerland
IWG is the leading global workspace provider with more than 3300 business centers across the globe. IWG has built an unparalleled network of office, co-working and meeting spaces for companies to use in every city in the world. Through our network of workspaces, IWG enables businesses to enhance productivity and connect over 2.5 million like-minded professionals.
This event is exclusive for GRI members.