Troubled Outlook for Retail and Office, While Industrial Gains Momentum
The current crisis accelerates rising e-commerce trends at once eroding retail and bolstering industrial fundamentals. Remote working will dampen long-term office demand, though there will be relative winners and losers based on geography and subsector.

Residential Looks Like a Good...Alternative!
Unlike the US & Germany, the private rented sector is a nascent asset class across most of Europe with the potential for "alternative real estate" returns for early entrants. Thoughtful market selection, underwriting of macro-demographic trends and choice of subsector is key to outperformance.

Digital Real Estate – The New Frontier?
Outperformance of cell towers and data centers over traditional real estate highlights the digital megatrend - both in the US and Europe. Best-in-class returns, large market size, and the early evolution of the European tower sector point to a compelling investment case.

Join Green Street for a candid look at traditional and non real estate sectors to help you position your strategies moving forward. A presentation detailing geographies, disruptive trends, best in class returns will be followed by Q&A and a frank discussion amongst members.
Participation is restricted to Club Members and eMembers.
If you would prefer to contact us by email, please send to [email protected].
Submit your interest (Non-members)
Participation is restricted to Club Members and eMembers.
If you would prefer to contact us by email, please send to [email protected].
Our team will get in touch with you soon to confirm your participation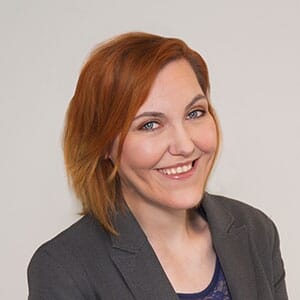 Kirsty Stevens
Kirsty Stevens
Global Head, Content & Production | Senior Director, UK Accounts
GRI Club
0787150599
12 years experience within conference production in infrastructure, tax, finance and real estate. Previously working with RICS for four years helping drive the global CPD rollout. I have been with GRI Club for over 4 years, from Sales Director, UK Markets Director, Content Director and now as Global Head of Content with Sales Specialty within our Europe and USA markets. Ask me about our European events,asset class specialisms and connecting wtih investors globally. BA Hons in Philosophy from Kings College London, hobbies include Rugby, Theatre Production and Time Out Tastemaker.
Sponsorship opportunities
GRI eMeetings offers a unique opportunity for companies to raise their profile in front of the most senior executives of the Real Estate industry worldwide.
Contact our team and check the sponsorship and exposure opportunities according to the strategy of your company.

Sponsorship Opportunities
Successful registration

Düsseldorf | Germany
With the largest commercial real estate team in Europe and one of the biggest worldwide, CMS is well positioned to help investors, funders, developers, landlords and occupiers navigate all aspects of the real estate market and maximise their assets. Whatever the size and scope of your project or deal, with almost 800 real estate lawyers in 47 countries we have the resources to meet your needs quickly and efficiently, offering expert advice. We have been active in real estate in our markets for decades, so we understand the culture, the economic context, the local legal context and the history.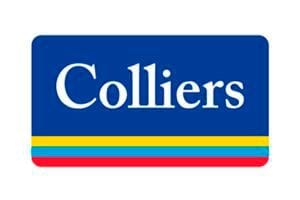 Warsaw | Poland
Colliers (NASDAQ, TSX: CIGI) is a leading diversified professional services and investment management company. With operations in 68 countries, our more than 15,000 enterprising professionals work collaboratively to provide expert advice to maximize the value of property for real estate occupiers, owners and investors. For more than 25 years, our experienced leadership, owning approximately 40% of our equity, has delivered compound annual investment returns of almost 20% for shareholders. In 2019, corporate revenues were more than $3.0 billion ($3.5 billion including affiliates), with $33 billion of assets under management in our investment management segment.

Milan | Italy
The Duff & Phelps Real Estate Advisory Group (REAG) provides real estate advisory services tailored to meet the requirements of specific jurisdictions and aims to develop and increase the value of individual assets or properties. REAG has a network of over 750 professionals across Europe. Duff & Phelps is the premier global valuation and corporate finance advisor with expertise in complex valuation, dispute and legal management consulting, M&A, real estate, restructuring, governance and regulatory consulting. The firm's more than 2,000 employees serve a diverse range of clients from offices around the world.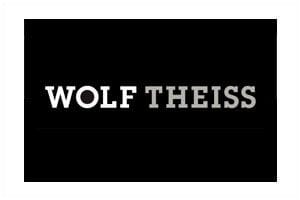 Warsaw | Poland
Wolf Theiss is one of the leading law firms in CEE and SEE. We have built our reputation on a combination of unrivalled local knowledge and strong international capability. We opened our first office in Vienna 60 years ago. Our team now brings together over 340 lawyers from a diverse range of backgrounds, working in offices in 13 countries throughout the CEE and SEE region. Over 80% of our work involves cross-border representation of international clients, and we offer full range of services.

Frankfurt | Germany
Drooms is the leading provider of data rooms in Europe, connecting professionals and information in the worlds´ real capital markets. Our mission is to drive the transformation of manual processes into smart digital workstreams by connecting data and professionals across boundaries. We are expanding our tools and services around the globe through online, direct and indirect distribution channels with our passionate people, the main driver of our success.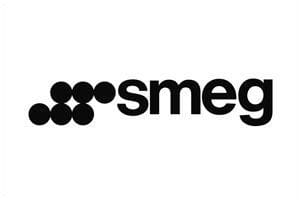 Lisbon | Portugal
Smeg is an Italian manufacturer of designer appliances. Appliances designed with the collaboration of top architects worldwide. This combination of performance, style and attention to detail is the perfect expression of products made in Italy.