Alok
Managing Director and CEOBrookfield
India
Alok is CEO, India Office Businesses, Brookfield in India, which at present includes 16.8 MSF assets in five IT / ITES SEZ across NCR and Kolkata, Powai 4.2 MSF and Equinox with 1.25 MSF. In this role he is heading all aspects of the business including operations, construction and leasing of ~22.25 mn sq ft. Alok has over three decades of experience in deal sourcing, evaluation, closing & asset management across asset classes and has played principal role in investments across residential, commercial, warehousing & mixed-use developments. Prior to joining Brookfield, he has also worked with Milestone Capital Partners, wherein he spearheaded many funds with an investment of Rs 3000 cr in the real estate development, mezzanine and REIT

Benjamin
Project Lead, Integrated Urban EnergyUNEP

Nikhil
Managing DirectorProzone Intu
India
A first-generation entrepreneur; Nikhil Chaturvedi is the Managing Director of Provogue and Prozone Intu Properties Ltd. In 1997, he forayed into entrepreneurship and founded Provogue. He later founded Prozone Intu with the objective to create, develop and manage world-class regional shopping centres and associated mixed-use developments pan-India. Prozone Intu is jointly promoted with Intu Properties Plc, a UK FTSE-100 company with assets of over £9 billion. INTU owns and manages 9 of UK's top 20 Shopping Centre's including Iconic Lakeside Thurrock, Trafford Centre and Metro Centre amongst others. Under his direction, the company is now ready to launch its second mall in Coimbatore - set to be landmark destination in the city.

N
Group Director & CEO - InfrastructureHiranandani Group
India
As the Group Director & Chief strategy officer of Hiranandani Group, he drives the Business Strategy & Re-engineering, Operations,Investments/Divestments & M & A. across business verticals of Real estate, Infrastructure/Utilities, Industrial & Logistics parks and Energy. He is also associated with Pegasus Fininvest Advisory Pvt. Ltd. Prior to Hiranandani Group, He was the Group director & CEO of a large entity operating in the Hospitality and Real estate sector. He was also the Group CFO of "Future Capital Holdings Ltd." He was the CFO for "Britannia Industries Ltd.". He has had a long stint of 7 years with "Coca-Cola India" as Vice-President Finance and as a board member at the bottling company "Hindustan Coca-Cola Beverages Ltd.

Thirumal
Managing DirectorRMZ Corp
India
Holding a graduate degree in Bachelor of Arts and with 20 years of Sales experience out of which 15 years in the Real Estate space working with CBRE one of the largest International Property consultants in the world in multiple markets of Bangalore, Chennai and Mumbai, he has worked on some of the largest Leasing as well as Built To suit transactions for some of the largest corporate in India, like Honeywell, Shell, ANZ, HP, Cognizant, HSBC to name a few. HE joined RMZ Corp in the year 2012 as a Leasing Director. He is currently the Managing Director of the group and is a Member of the Board and the Executive Committee, he is responsible for the complete commercial Business of the RMZ group.

Tudor
COOEmbassy Services

Piyush
MD-Capital MarketsColliers International
Piyush is responsible for developing Capital Markets Business in India. Piyush is leading the Client acquisition, developing institutional relationships with Indian and Global Funds, Sovereign Funds, Banks, NBFCs, AIFs for Capital Markets Business. With close to 19 years of experience, Piyush is an industry veteran with proven expertise in real estate investments, asset management and exit strategy, deployment and business development. With experience of investing of US$ 2 billion, Piyush is leading Colliers' Capital Markets business in India and strengthens the market position of the organization with a clear focus on servicing our clients across the spectrum. Piyush has joined Colliers from Piramal Capital.

Sudheer
Country Manager IndiaTabreed
India
Sudheer is the India Country Manager for Tabreed, the world's largest listed district cooling utility headquartered in Abu Dhabi that currently provides sustainable cooling as a service to over 250 million square feet of real estate developments through the 75 district cooling systems the company operates across the GCC countries. Having commenced his stint with Tabreed in a corporate finance role successfully completing its extensive $1.7 billion restructuring and recapitalization plan in 2011, he has since worked in a variety of roles from regional asset management, business development to managing the company's M&A activities up until early 2019.
A recent transaction by a leading developer in Dubai last month raising $675 MM through selling their captive cooling assets in their malls, hotels, and offices portfolio in times of this pandemic has indeed created a fresh lease of option for the cash strapped real estate sector. Like electricity or water utilities, cooling or heating utilities provide sustainable, reliable, and cost-effective metered "cooling as a service" in many countries avoiding the hassle for developers to invest, own, and operate captive assets. As sustainability and wellness takes centrestage post Covid19 and cash flow management becomes the order of the day, developers and asset owners could consider more innovative business models adopted in other countries to deliver these services and at the same time manage their costs. Beyond managing or reducing operating costs, opportunities exist to divest these service infrastructure assets through long term low cost operating lease models.

Benefits of approaching retrofits through a long term service model;
Why would the cost of capital or hurdle rates for such investment models vary from typical real estate debt or equity transactions?
Carving out ownership for brownfield assets. Practical implications for owners including on exit valuations on such arrangements;
How would this impact establish facilities management processes- Synergies or Duplication of Costs?
Is there a scope for digitalization and single energy command centers?
Government Policy – An insight into the ongoing early stage discussions under ECBC.
Participation is restricted to Club Members and eMembers.
If you would prefer to contact us by email, please send to [email protected].

Abhishek
CEOCOWRKS
India
Abhishek Goenka is currently the CEO of the RMZ Family Office and the CEO at CoWrks. He is also the CIO at CoWrks Foundry. Previously, Abhishek has worked with PwC and BMR, and in both firms he has been actively engaged in advising families in setting up a governance framework and also on succession planning. He has also assisted promoters of some of the largest listed companies in Bangalore in moving to a Trust holding structure, including dealing with cross border issues. Abhishek is well versed with the various operating models of single and multi-family offices. Abhishek is also known for his domain expertise in real estate and Prop-Tech.

Anshul
Managing DirectorWelspun One
India
Anshul is the Managing Director of Welspun One Logistics Parks, an integrated fund, asset and development management organization to deliver large format, institutional Grade A warehousing and industrial parks in key micro markets across India. Anshul Singhal founded One Industrial Spaces and in July 2019. On December 01, 2019, Welspun Promoters acquired a majority stake in the company, re-branding it to Welspun One Logistics Parks. From 2014 to 2019, Anshul was the Director & CEO of Embassy Industrial Parks (EIP), a joint venture between Warburg Pincus and the Embassy Group.

Ambar
CEO, Private Equity FundsIndiabulls AMC
India
Ambar looks after the Private Equity business with a focus on Real estate at Indiabulls AMC. A Chartered Accountant, Ambar brings with him substantial deal-making and structuring experience in the Real Estate sector. Prior to joining Indiabulls AMC, Ambar was associated with JLL as Managing Director, where he successfully ran five businesses including Corporate Finance, Education, Healthcare and Social Housing, Special Development Initiatives and Infrastructure. He had worked with DTZ for over five years profitably leading the Investment Advisory business for India and set up the firm's presence in West India for other service lines. His non real estate stints as an investment banker included IL&FS, Ambit Corporate Finance and KPMG".

Anubha
Club Director, IndiaGRI Club
Anubha manages a wide portfolio of the GRI India Club and shares responsibility for curating and delivering GRI engagements for the Indian market incl. conferences as well as member-exclusive club meetings.
She has over 10 years of professional experience in hard-core B2B Business Development roles across sundry industries such as: ATL and BTL Marketing solutions, Food and Facilities Management, Events and Sponsorships, and has worked with with large, established brands and start-ups alike.
She holds a Global Dual MBA degree in International Marketing and Strategy and a Bachelors Degree in Computer Engineering.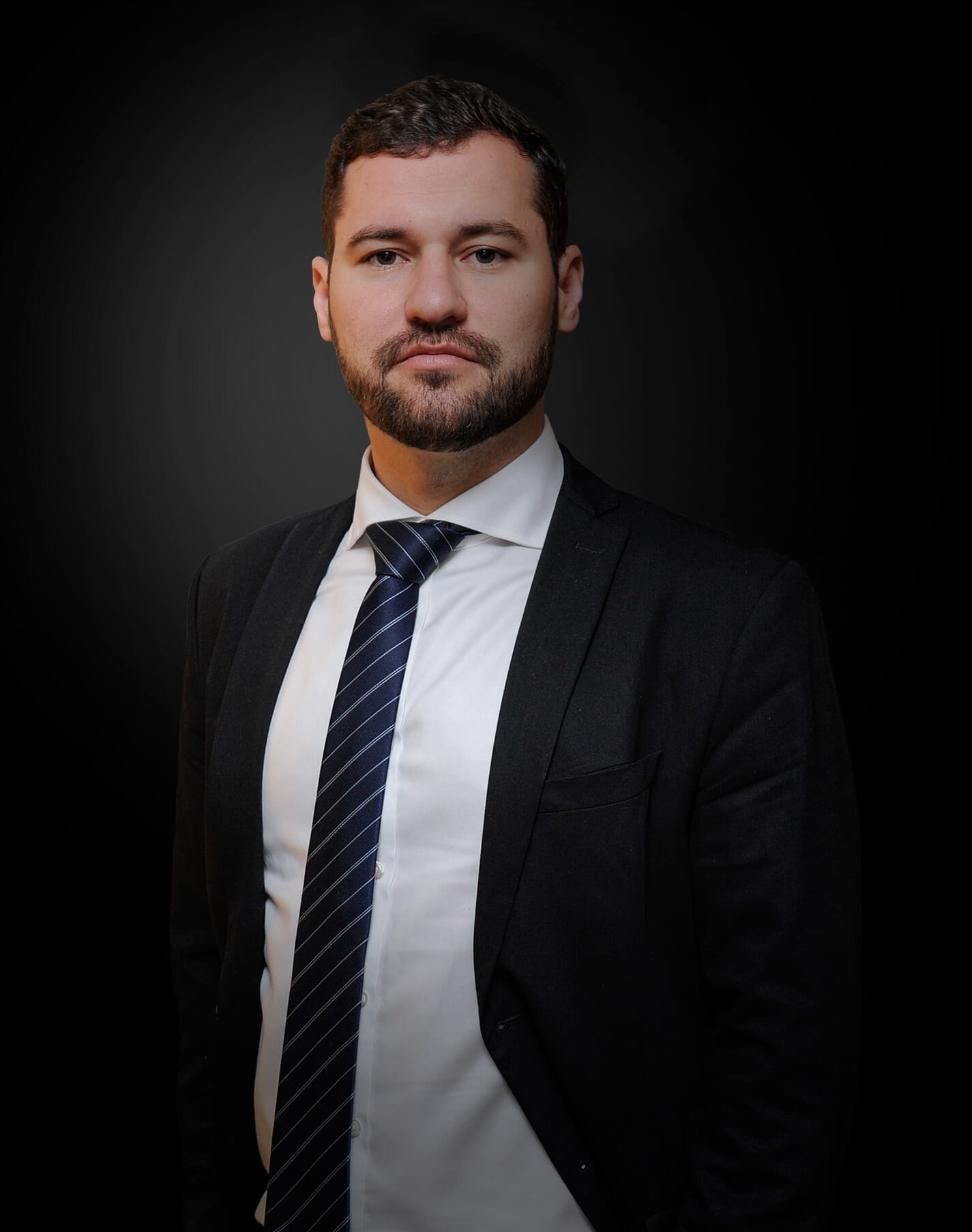 Pedro Nicolau
Pedro Nicolau
Global Head of Infrastructure
GRI Club
+55 11 98620-3494
+55 11 2391 5583
Pedro Nicolau é head global de Infraestrutura do GRI e responde pela coordenação das atividades do GRI Club Infra. Anteriormente, trabalhou na Clarion Events, na posição de head para o Brasil da divisão de Infraestrutura de Transportes, Mobilidade e Saneamento. É graduado em Relações Internacionais pela Unesp.

Priya
Country Head - India, Real EstateGRI Club Adel
Chief Financial OfficerTABREED Adhirath
DirectorShekhawati
India

Adil
Jt.Managing PartnerCREDBERG
India
Adil Engineer is a founding member of Credberg and serves as a Jt Managing Partner, based in Mumbai. Adil is responsible for Jointly leading the firms growth Strategy. He has more than 28 years of experience encompassing investment banking, investment management and construction. He has advised on deals in excess of US$ 4 billion across asset classes and the entire capital stack. Mr Engineer was previously a Partner at Brookfield Financial where he was instrumental in setting up the Indian operations. Prior to that, Mr Engineer worked as a Director with F&C REIT Asset Management where his role focused on investment management across the entire investment cycle. Prior to that he was a founding member of a medium sized construction firm.

Aditya
PromoterChandak Group
India
Aditya is the Promoter of Chandak Group. He graduated in IT from Mumbai University in 2006. Before joining Chandak Group in 2010, he gained experience in the domains of finance & real estate with prominent industry names such as JP Morgan Chase and Mr. Ramesh Damani. Aditya is proud to build on the good work that the Group started in 1986. In the last 2 years alone, the firm has added over 4.2 lakh sft of residential space with OCs; a rate of growth symptomatic of a reliable foundation powering an engine of value creation. The firm has recently opened a kitchen with Akshay Patra to serve food daily to 20,000 kids in Bikaner. Also contributed in opening Maheshwari Bhawan in Mumbai and took over responsibility of 100 girl child education

Aditya
Executive DirectorFeatherlite Developers
India
Aditya holds over 5 years of Real Estate experience across India & US. Completed his BA in Business Economics at UCLA . Has worked at several household names in real estate namely, CBRE, JLL & The Wadhwa Group. After a year's stint in CBRE in Industrial Leasing in Los Angeles, he joined a small property brokerage firm - Redwoods Projects in India to understand the Indian RE market. He then joined Featherlite Group's Transaction team & handled the marketing as well of a few Chennai projects. Later, under the mentorship of Navin Makhija, MD-Wadhwa Group, he got exposure in land acquisition, finance, marketing & construction. He has rejoined Featherlite & is responsible for Sales, Marketing, Business Development, Liasoning, Finance & HR.

Aditya
Managing DirectorGowra Ventures
India
An Engineering Graduate from Osmania University, he Hails from the illustrious business family of GOWRA, a five decade old conglomerate having presence in diversified business verticals like "Real Estate", Pharma, Petrochemicals, Software Development, Engineers & Aerospace, Food additives & Preservatives, Financial Services etc. Aditya is a founding member of "CREDAI "Hyderabad and has been the Treasurer since inception till last year, he was elected as Vice-President. Aditya is active in Credai youth wing and always in the forefront in dialogues / discussions with Govt. authorities / other players of building industry, and his insightful and pragmatic contribution have influenced decision / policy making.

Aditya
DirectorTeam One Arteq
India
Aditya leads the Experiential & Wellness Design Practice @TOA. With 16+ years of experience in leading the development of integrated technology-enabled workplaces, that combine an organization's strategy, space types & sciences to create interdisciplinary facilities that lead to innovations & creative breakthroughs, he proposes designs that are at convergence of engineering, efficiency & wellness. He uses the work environment as a tool to solve organizational challenges. He understands issues firms face as they attempt to effect change through the built environment and helps develop data-driven planning and property solutions that link design to all business functions and organizational goals. He is a CoreNet Global & GRI member.

Aman
DirectorAmbience
India
Aman Singh Gehlot, Director, Ambience Pvt Ltd has executed projects like the Leela Ambience Gurgaon, Ambience Kempinski and Luxury Condominium Project- 'Catriona' to his credit.

Amit
CEO & Managing DirectorASK Property Investment Advisors
India
Mr. Bhagat Co-founded the Real Estate Private Equity business of ASK Group in 2008. He has experience of more than a decade in the mortgage finance including as National Credit Head for the mortgage division of ICICI Bank. He was also the head of ICICI Property Services and has advised/syndicated over US $ 500 Mn of private equity investments. At ASK, he has raised and manages/advises an offshore and three domestic funds amounting to US $ 500 mn. He has invested in 25 projects in five cities and demonstrated complete exits from 11 projects. Mr. Bhagat is a Chartered accountant.

Amit
MD and Country HeadHines India
India
Amit Diwan is a Managing Director and the Country Head for Hines in India. Amit joined Hines in 2015 as the Chief Investment Officer. Prior to Hines, Amit was a Director/Partner at Piramal Fund Management for 5 years, responsible for the platform in North India which he had setup in 2010. Before his 2 year stint at Jones Lang LaSalle from 2008-2010, Amit was based in Singapore for 7 years and worked across Asia-Pacific, covering over 10 countries from Japan to UAE to Indonesia, first as a strategy consultant at Marakon Associates and thereafter as Head of Investments at GE Real Estate Southeast Asia. Amit received his BA in Economics from the Shri Ram College of Commerce, Delhi University and earned his Masters from IIM, Ahmedabad

Amit
Managing Director and CEONisus Finance
India
Amit Goenka is CEO of Nisus Finance (NiFCO), which manages a USD 30 mn RE debt fund portfolio. He is one of India's leading experts on RE and Infrastructure, appearing in media, industry and focus events. He was the Founder MD & CEO of Essel Finance (ZEE Group) managing AIF RE debt funds, PMS and offshore fund. As National Director- Investments for Knight Frank he transacted over USD 250 mn of real estate in 3 years covering land, residential, office and hotels. He structured NCDs, private equity and debt deals of ~USD 200 mn. He set up and led India's first USD 50 mil. Office yield fund (REIT). Amit has also worked with Ernst & Young, Aditya Birla Group and Investment Dar (Kuwait/Dubai). Amit holds a BE, MBA, MFM & MRICS.

Amritanshu
COOGreenfield Advisory Pte
Amritanshu is responsible for structuring and actively managing sector opportunities. His focus is to identify and recommend new opportunities in portfolio management for institutional and private clients. He has previously worked for Alexandria Real Estate Equities and Ernst & Young LLP, and brings extensive experience in financial analysis and transaction practice.

Anchit
Head Real EstateRattanIndia Finance
India
Qualified Chartered Accountant and Real estate Banker with over 18 years of experience across the mortgage, corporate, structured and alternative capital structure for Real estate in India. Career across ICICI Bank, SCB, Altico & RFIN. Successfully managed and build RE structured and credit book of over $1.5 bn +. Currently heading the RE business for RFIN NBFC a Lonestar investee company.

Angel
CEOMetachain
Serial entrepreneur and VC fund manager with track record of building businesses with up to 9-digit pound valuations. Now dabbling in real estate.

Need help?
WhatsApp Assistance
Monday to Friday - 8:30 a.m. to 6:00 p.m.