With COVID-19 accelerating home office and digitalisation trends, investors and lenders are trying to understand the changing office market environment to trace future demand and long term key factors to attract tenants. Will the usage of space need to be reinvented with more flexibility and how might that impact rental income, values and lending confidence?

This eMeeting will assess the pandemic impact on the European office market looking at potential repricing and valuation scenarios, forecasts for vacancy rates, core investors' appetite, as well as tenant and landlord partnerships.
Co-Chairs
Supply and Demand - Rates and price points
Core & Core+ - Still a sensible strategy?
M&A - What deals are in limbo, will the pricing change for better or worse?
Valuations - Who will be the winners and losers?
European Cities - Where to find value and remain competitive?
Vacancy Rates - Which tenants will be resilient in the crisis?
Space Shuffle - Are more flexibility & less space the future?
City Shuffle - Will WFH trends fuel a shift to suburbs and will it be the net value add wave?

Brandon
Founding PartnerCastleforge Partners
UK
Brandon co-founded Castleforge Partners (formerly Mercer Real Estate Partners) in July 2010. Prior to founding Castleforge, Brandon worked for Westbrook Partners and Morgan Stanley Real Estate. Brandon has been involved in transacting over £1.5b of Real Estate asset value across the U.S. and Western Europe and has experience as both an advisor and an investor across a diverse range of investment types and asset classes. Castleforge Partners has recently completed raising CFP II, a £235 million discretionary fund that invests in value add / opportunistic real estate on behalf of US, UK, and European institutional investors. David
Founder & Managing PartnerMaya Capital

Hubert
CEO/PrincipalNEW WORK Offices
Poland
Hubert Abt has been working in the real estate industry for over 30 years. He worked as a Developer, structured finance with Mezzanine capital for various real estate projects and in 2013 he founded NEW WORK Offices in Budapest. The Company provides various flexible office Concepts and today is present in 5 countries. Hubert incorporated NEW WORK into a closed joint-stock company and now leads the company as CEO while focusing on Business Development, Investors relation and leading the Innovation lab dealing with Space as a Service.

Javier
Director of Real Estate and Program ManaNike Inc.
Spain
Architect by degree, Javier coursed different post-graduate programs industry and business related. Javier has gained experience in Real Estate and Construction from different markets, including Spain, Middle East and since 2014, in The Netherlands, where he is now Director of Real Estate, Program Management and Construction for non-retail locations in Nike EMEA. In this role, he's responsible for supporting the activation of Nike strategy in key cities and campuses in EMEA.

Paulo
CEO Southern Europe, Africa & BrazilIWG
Switzerland
Paulo Dias joined Regus in 1993. He was first appointed Sales Manager for Paris, Brussels and Luxemburg, and then became Development Manager before becoming Sales Director for France and Southern Europe. In 1998, Paulo Dias was appointed General Manager for France and in 1999 General Manager for Southern Europe. From 2003 to end of 2012, Paulo Dias held the position of Chief Executive Officer for Europe, Africa and Middle East growing the total number of countries in this region from 32 to 60. In April 2018, Paulo became Co-Head of Network Development, in charge of building national networks for IWG. He is also CEO of Southern Europe and Brazil.

Yotam
Co-Founder & Chief Business DevelopmentMindspace
Israel
Mr. Alroy co-founded Mindspace and currently serves as Chief of Business Development. Prior to co-founding Mindspace, Mr. Alroy had several executive business development roles at Roboteam and SHL Telemedicine (SWX: SHLTN). During his career he served as a consultant for AYRAD Investments, a single-family office focused on high tech investments. Mr. Alroy holds a BA in Law & Business Administration from the Interdisciplinary Center in Herzliya, and an EMBA from Northwestern University Kellogg School of Management. He resides in the Tel Aviv Metropolitan area, with his wife and two children.
Participation is restricted to Club Members and eMembers.
If you would prefer to contact us by email, please send to [email protected].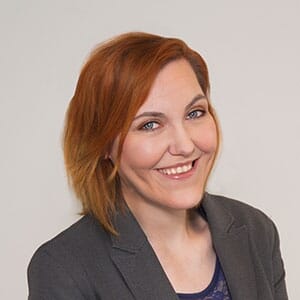 Kirsty
Senior Director - USA, Europe & Global ResearchGRI Club
I have over 10 year's experience in conference production; 7 of which have been in the real estate, venture capital and private equity sectors. I am particularly passionate about BTR, light industrial, global geopolitical and social disruption. At GRI Club, I lead our production team across Europe to develop meaningful events and club meetings for our members.

Need help?
WhatsApp Assistance
Monday to Friday - 8:30 a.m. to 6:00 p.m.