With many countries increasing government regulations for real estate investments and developments, working closely with local authorities might be a way to negotiate on licencing procedures, project approvals and existing bureaucratic processes. How have these factors been impacted by COVID-19 in Portugal and can investors and developers start a dialogue to improve existing regulations and open up the pipeline?

This eMeeting will focus on understanding how private real estate companies can work with local governments in the post-COVID period to fast track projects and approvals, as well as help kick start the Portuguese economy.

Portugal Dealflow
Regulatory headache or international investor's dream?
Local Authorities - Starting a dialogue between public and private institutions
Bureaucratic Procedures - How can governments support private companies?
Development Deals & Construction Costs
Fostering Inbound Investment Appetite
JV's & PPP's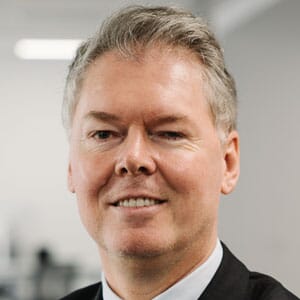 Paulo
CEOBondstone
Portugal
Paulo Loureiro is the Founder and CEO of Bondstone. He was formerly the Managing Partner of Louvre Capital, a real estate developer focused on high-end residential projects. Since 2016, Paulo has structured real estate projects representing an investment of more than €100 million in Portugal. Prior to founding Louvre Capital and Bondstone, Paulo was an Executive Director at Morgan Stanley in New York. He started his career with Schlumberger, spending six years in Argentina and Brazil holding various operational and management positions. Paulo received his MBA with honors from The University of Chicago Booth School of Business, and holds a Master of Science degree majoring in Maths and Physics.

Leonardo
M7 Real Estate
Portugal

Miguel
Vice-PresidenteCâmara Municipal de Cascais
Portugal
Miguel is full time dad, husband and citizen. He is also the current Deputy Mayor of Cascais. Since 2005 he has held various public positions, both in central government as State Secretary for Infrastructures, Transports and Communication during the XX Constitutional Government of Portugal, as well as in his home town Cascais. He is a board member of Alfredo de Sousa Foundation and Vice-President of the Tourism Board of the Lisbon region. Holds a degree in Computer Science and Electrical Engineering from Instituto Superior Técnico Lisbon, continued his academic and research career in the same school, completing a Master degree in Computer Networks, where he also has lectured in several undergraduate and postgraduate courses.

Miguel
CFOQuinta do Lago
Portugal
Graduated in management, by Instituto Superior de Gestão, with more than 15 year's experience in statutory reporting, financial and management accounting, financial planning and analysis. Currently I am working in Quinta do Lago as Chief Financial Officer, in Algarve headquarters. Previously I have been working in NetJets Europe as Accounting Controller, in Lisbon headquarters, having worked for one year in London office acting as Finance Manager for NetJets Management Limited and in AstraZeneca a Pharmaceutical company, starting in the Lisbon office, and moved abroad to Manchester to do the Implementation of the European shared service center, where I have been working for one year and nine months.

Pedro
Vereador do Urbanismo, Espaço Público e PatrimónioCâmara Municipal do Porto
Portugal
Licenciado em arquitectura pela Faculdade de Arquitectura da Universidade do Porto em 1996. Obteve o grau de mestre pela mesma Faculdade em 2011. Exerceu a profissão liberal entre 1996 e 2013, coordenando equipas projectistas multidisciplinares na elaboração, desenvolvimento e gestão integral de projectos urbanísticos, habitacionais, de serviços e industriais. Para além da extensa encomenda privada, integrou o projecto do Metro do Porto, tendo coordenado o respectivo projecto de inserção urbana em Vila Nova de Gaia entre 1999 e 2009. Foi adjunto do Vereador do Urbanismo na Câmara Municipal do Porto entre 2013 e 2016. Até outubro de 2017 foi administrador executivo da GO Porto, EM - Gestão e Obras do Porto.

Qinglei
Vice-President & Co-FounderLevel Constellation
Portugal
Ph.D in Finance from the Norwegian School of Management, former visiting scholar at MIT Sloan School of Business, professor of finance at the Nova University of Lisbon, and researcher at the Economic Research Department of the Central Bank of Portugal. Dr. Qinglei Dai has studied and lived in Norway for ten years, worked and lived in Lisbon for 13 years. She has been engaged in European financial and economic research for many years and has extensive international experience.

Ricardo
Vereador de Planeamento e UrbanismoCâmara Municipal de Lisboa
Portugal
Ricardo Veludo é Engenheiro do Território (IST) com larga experiência em planeamento urbanístico e em políticas de habitação. A par do seu trabalho académico, como professor e investigador, tem assumido funções na definição e coordenação de políticas públicas, nomeadamente no Município de Lisboa. Ao longo da sua carreira tem estudado modelos de participação e de governação cidadã, no sentido do desenvolvimento sustentável das cidades, articulando estrategicamente as disciplinas de Engenharia e Planeamento com as Ciências Sociais.

Sophie
Vereadora das Infraestruturas e UrbanismoCâmara Municipal de Faro
Portugal
Vereadora das Infraestruturas e Urbanismo da Câmara Municipal de Faro.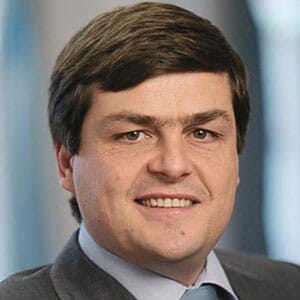 Tiago
CEOEastbanc
Portugal
Tiago is the CEO of EastBanc Portugal, having an extensive history working in the commercial real estate industry in different geographies, with Focus on Development. Skilled in Expansion, Negotiation, Business Planning, Leasing, Development, and Asset Management. Strong sales professional with a Master of Business Administration (MBA) from Duke University - The Fuqua School of Business and an Industrial Management Engineer degree from Instituto Superior Tecnico (IST).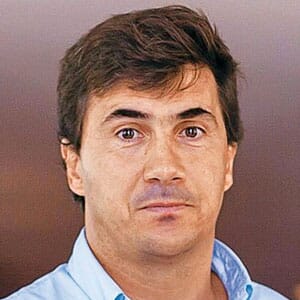 Tiago
PartnerViolas Ferreira
Portugal
Tiago Violas Ferreira joined University of Porto – (FEP) Faculty of Economics - in 1988. Latter on, in 1996, he started to work as a Financial Director in his family company and would remain in the office about 10 years. Since 2006 he is the CEO of Holding Violas Ferreira SGPS, where currently he ́s leading development project ́s in the area of real estate, mostly in Porto city.
Participation is restricted to Club Members and eMembers.
If you would prefer to contact us by email, please send to [email protected].
Submit your interest (Non-members)
Participation is restricted to Club Members and eMembers.
If you would prefer to contact us by email, please send to [email protected].
Our team will get in touch with you soon to confirm your participation

Thiago
Senior Director RE Europe & Head of RE IberiaGRI Club
Thiago is part of the GRI senior management team in Europe and is responsible for the day-to-day run of the GRI Europe department with key responsibilities to manage and build deep relationships with C-levels executives active in Europe.
Sponsorship opportunities
GRI eMeetings offers a unique opportunity for companies to raise their profile in front of the most senior executives of the Real Estate industry worldwide.
Contact our team and check the sponsorship and exposure opportunities according to the strategy of your company.

Sponsorship Opportunities
Successful registration