Desde la llegada del COVID-19, el acceso al financiamiento e inversión para proyectos inmobiliarios se ha vuelto aún más complejo. Los líderes se encuentran en la búsqueda de alternativas de liquidez y financiación que cubran los vacíos de capital, agravados por las medidas gubernamentales de cuarentena, extendida hasta el 24 de mayo.

Esta eMeeting reunirá a los líderes de la industria inmobiliaria de Perú con el fin de discutir desafíos, intercambiar opiniones sobre las brechas en el financiamiento y encontrar soluciones conjuntas en tiempos de crisis.

Capital Vs. Deuda - ¿Qué alternativas se ajustan mejor a la coyuntura actual? ¿Surgen nuevas opciones?

¿En qué medida están cambiando las percepciones de riesgo para las diferentes clases de activos inmobiliarios de Perú?

¿Cómo están reaccionando y acompañando las instituciones financieras y los bancos al sector inmobiliario local? ¿Cómo podrían mejorar su aporte?

¿Qué estrategias, como sale & lease back, están implementando los actores locales para asegurar la liquidez?

¿Las medidas tomadas por los gobierno que buscan apoyar al sector son suficientes para su recuperación? ¿Habrá nuevas medidas?
Estoy Interesado (No Miembos)
La participación está restringida a los miembros del Club y los eMembers.
Si prefieres contactarnos por correo electrónico, por favor envía a: [email protected].
Nuestro equipo te contactará pronto para confirmar tu participación
La participación está restringida a los miembros del Club y los eMembers.
Si prefieres contactarnos por correo electrónico, por favor envía a: [email protected].

Agostina
Production and Content Director - LatAmGRI Club
Agostina has been actively studying and working with Latin American markets for more than 12 years, specializing in business development and public relations. She has experience working in Argentina, Brazil, Peru, Chile, Colombia, Mexico and US real estate, financial and investment markets, fostering valuable connections among global leaders and GRI Club members. Agostina holds a Bachelor's Degree in Administration from the Universidad Nacional del Litoral in Argentina.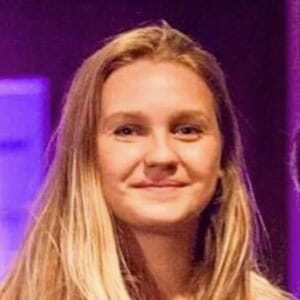 Giovana
Director - IberiaGRI Club
Graduated in Advertising and Marketing from Pontifícia Universidade de Campinas. Experience in the service and sales business. Currently focused on developing relationships among entrepreneurs in the real estate market. Responsible for the RE Club in Chile, Colombia, Argentina and Peru. Actively involved in the decisions and organization of meetings for members, and the relationship between them. Focused on bringing new members and relevant companies from the sector, to develop the Club in the Andean countries, and Argentina. Also responsible for the Hospitality sector throughout Latin America, concentrating efforts, for the main meeting of the sector at a regional level.
+55 19 99333 5806
+55 19 99333 5806
Oportunidades de patrocinio
Successful registration

Sant Cugat del Vallés | Spain
Banco Sabadell es el cuarto grupo bancario privado español, integrado por diferentes bancos, marcas, sociedades filiales y Sociedades participadas.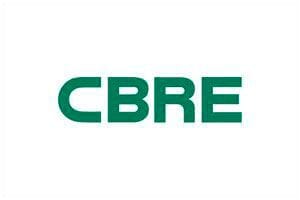 Frankfurt am Main | Germany
CBRE Group, Inc. is the world's largest commercial real estate services and investment firm (based on 2020 revenue). CBRE serves a diverse range of clients with an integrated suite of services. www.cbre.com

Ciudad de México | MEX | Mexico
Empresa global especializada en administración/inversión/desarrollo de inmuebles residenciales en renta."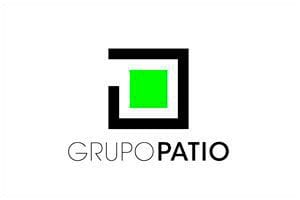 Santiago | Chile
Grupo Patio is a leading real estate company in Latin America and one of the fastest growing real estate development platforms in the region. The Company has under administration over US$1,5 bn, invested in over 70 real estate assets. The Company operates through each of its 5 divisions: Patio Comercial (Retail), Patio Oficinas (office), Patio Industrial (industrial), Patio Residencial (residential) and Patio Capitales (capital markets division). During its 14 years of operations, the Company has consolidated as a platform with a strong emphasis on value generation through an active management of its portfolio, innovative designs and strong focus on productivity and profitability of its assets.

Florida | USA
IHG® is a global organization with a broad portfolio of hotel brands, including InterContinental®, Kimpton®, Hotel Indigo®, EVEN® Hotels, HUALUXE®, Crowne Plaza®, Holiday Inn®, Holiday Inn Express®, Holiday Inn Club Vacations®, Holiday Inn Resort®, avid™ hotels, Staybridge Suites® and Candlewood Suites®. IHG franchises, leases, manages or owns more than 5,200 hotels and nearly 780,000 guest rooms in almost 100 countries, with more than 1,500 hotels in its development pipeline. IHG also manages IHG® Rewards Club, our global loyalty program, which has more than 100 million enrolled members. InterContinental Hotels Group PLC is the Group's holding company and is incorporated in Great Britain and registered in England and Wales. More than 350,000 people work across IHG's hotels and corporate offices globally. Visit www.development.ihg.com for development information.

Sao Paulo | SP | Brazil
With offices in São Paulo and Rio de Janeiro, Newmark Grubb Brasil is a full-service commercial real estate operation offering services that include tenant representation, landlord representation, real estate and economic consulting services.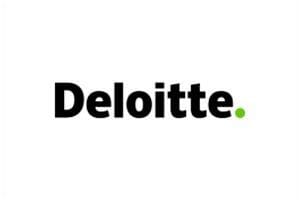 São Paulo | SP | Brazil
Deloitte is one of the world's leading firms, delivering outstanding management, consulting and advisory services in 154 countries, to more than one-half of the largest companies listed in Fortune Global 500, as well as public enterprises and institutions, locally important clients and fast-growing multinational companies. Deloitte is committed to driving economic growth and supporting a sustainable society. Using the Deloitte Network's insights to handling challenges and opportunities is the gateway to achieving individual growth, business success and to creating a prosperous society. Deloitte has an infrastructure and capital projects team that provides a wide range of services throughout the asset lifecycle, combining global best practices from their experience on the world's largest and most complex projects to help clients to maximize the value of their investment. We advise public and private sector projects commissioners, as well as both sides of a public-private partnership.

Ontario | Ontario | Canada
S2E is a canadian company established in 2006 in Waterloo, Ontario. We specialize in developing sustainable solutions and projects with a positive environmental impact, with a focus on the development of real state Smart Communities and Microutilities energy solutions.

MEX | Mexico
SiiLA´mission is to provide market intelligence of the commercial real estate sector with the highest quality standards. SiiLA is a cloud-based platform backed by the best technology, reliable methodology and advanced statistics. This has successfully positioned us in Latin America as a provider of objective data and specialized consulting that allows our clients to make informed decisions.
This eMeeting is exclusive
for Premium members
This event is exclusive for GRI members.