Partner disputes and resolution mechanism in the Indian real estate industry
Co-hosts:

Thursday, 29th July
16:00 - 17:15 | Indian Standard Time (GMT+5:30)
Join the event by applying for a Courtesy membership
Successful registration
55 people are attending
Credit: Twenty20Photos / Envato Elements
EVENT MANAGERS
Anubha

Garg
Director, India
GRI Club
Tanya

Tandon
Country Head, India
GRI Club

Anubha
Director, IndiaGRI Club
With 13 years of experience, Anubha currently leads the Business Development strategy, New Members & Sponsors Acquisition, Content curation, Event production for the GRI India Real Estate Club. She also has experience in Sales Consulting for start-ups. She has sold high-value solutions across diverse Industries: Food & Facilities Management, Marketing & Advertising (Branded Alliances, Event Sponsorships, ATL & BTL activities), Database Services etc.
 A computer engineer to a strong sales professional - key traits leading this career journey have been a keen client need assessment aptitude, analytical approach, business & financial acumen, data-driven decision making, ability to learn fast and a persistent determination to help clients.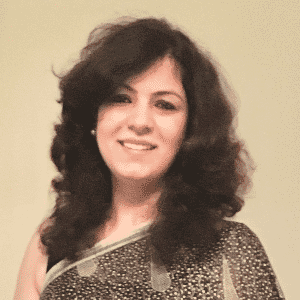 Tanya
Country Head, IndiaGRI Club
A pressing issue for all CEOs - Disputes!! This is one area of concern which makes or breaks organizations, big or small. We present an open house, question and answer session with the experts. A platform to know what causes disputes, how it impacts and what is the resolution mechanism.
Overall legal framework for separation in India - termination related legal framework

Dispute between JV partners - arbitration process & award mechanism

Situations leading to disputes - lessons learnt and how the future JVs can minimise disputes related situation

Post separation impact - Non-compete, Branding related issues, Other litigations

Key tax issues with respect to the payouts and considerations to be kept in mind during the settlement process.
Sponsorship opportunities
GRI eMeetings offers a unique opportunity for companies to raise their profile in front of the most senior executives of the Real Estate industry worldwide.
Contact our team and check the sponsorship and exposure opportunities according to the strategy of your company.

Sponsorship Opportunities
Successful registration