Credit: Adam Nieścioruk / Unsplash
Operational Real Estate in CEE Markets - Aligning investor, lender & occupier considerations
Tuesday, 13th April
15:00 - 16:00 | Central European Summer Time (GMT+2)
Submit your interest (Non-members)
Participation is restricted to Club Members and eMembers.
If you would prefer to contact us by email, please send to [email protected].
Our team will get in touch with you soon to confirm your participation
68 people are attending
EVENT MANAGER

Svetlana
Senior Director, Head of CEE/SEEGRI Club
+44 7564 097070
+44 20 7121 5098
With COVID continuing to shift tenant demand and accelerate structural change, real estate investors, lenders and developers ask themselves how to cater to tenants while creating resilience and stable income streams within their portfolios?
This eMeeting will gather the senior real estate leaders active in the CEE markets to discuss demographic impacts on real estate demand, the importance of service considerations, how to find & work with partners on the ground, as well as review the full capital stack for operational real estate assets.
Operational Real Estate in CEE Markets
Aligning investor, lender & occupier considerations
Demographic Changes

- Urbanisation, flexibility & space requirements

Investment Appetite

- Equity & debt considerations and underwriting operator risks

Living & Working

- Alternatives becoming mainstream & resilient?

Role of Operators in the New Normal

- Blurred lines between office, resi and hospitality?

Operator Risks

- In-house, 3rd parties, franchising; which models work for which sector?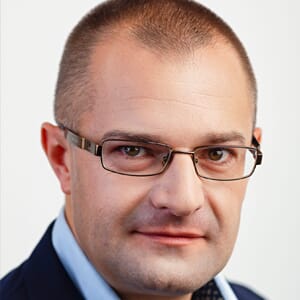 Samuel
CEOBonard
Austria
Founder and CEO of BONARD and has over 20 years' experience advising real estate investors, funds, developers and operators. Since 2007, under his leadership, his staff of 50 researchers and analysts operating in four offices around the world have been providing the highest level of secondary and primary in-field data, making BONARD a leading provider of independent and reliable research and solutions. Samuel, an individual member of the world's leading professional research association ESOMAR, is a frequent speaker at the major global real estate stages, attending dozens of conferences a year and sharing latest insights backed by his long-term industry experience

Andrzej
Development Director, Poland and Eastern EuropeIHG Hotels & Resorts
Poland

Anna
Managing Director- Asset Management, EuropeInvesco Real Estate
Poland
Anna is a Managing Director, European Head of Asset Management at Invesco Real Estate and is responsible for identifying initiatives to deliver performance in key strategic assets across Europe. Anna is also a member of Invesco's European Executive and Investment Committees. Anna champions some of the firm's key pan-European asset management initiatives including ESG, a subject which she is passionate about. Anna holds a Master of Economics degree from the Warsaw School of Economics and an Executive Master of Business Administration from the University of Minnesota. Anna is a Fellow of the Association of Chartered Accountants (FCCA) and a Member of the Royal Institute of Chartered Surveyors (MRICS).

Marian
Group CEOHB Reavis
Slovakia
Marian Herman is the CEO and Member of the Board of Directors of HB Reavis Group. Previously, as Group CFO, he was responsible for all of the company's finance-related activities including debt financing, divestments, investment management, budgeting, controlling and accounting. He joined HB Reavis in 2010 as Head of Investment Management & Divestments. In this role he was responsible for the Group's M&A and divestment activities across all markets, having successfully concluded over €1bn of commercial RE deals. Marian has over 20 years of experience in investment mgmt and investment banking. Prior to joining HB Reavis, he had been working for over 10 years in London for RREEF Infrastructure, Deutsche Bank and ING Group

Robert
Head of Investment Operations CEECBRE Global Investors
Czech Republic
Sponsorship opportunities
GRI eMeetings offers a unique opportunity for companies to raise their profile in front of the most senior executives of the Real Estate industry worldwide.
Contact our team and check the sponsorship and exposure opportunities according to the strategy of your company.

Sponsorship Opportunities
Successful registration

Luxembourg | Luxembourg
IWG Global coworking and workspace leader that helps more than 2.5 million people and their businesses to work more productively through its companies Regus, Spaces, No 18, Open office, HQ and Signature by Regus.

Warsaw | Poland
Colliers (NASDAQ, TSX: CIGI) is a leading diversified professional services and investment management company. With operations in 68 countries, our more than 15,000 enterprising professionals work collaboratively to provide expert advice to maximize the value of property for real estate occupiers, owners and investors. For more than 25 years, our experienced leadership, owning approximately 40% of our equity, has delivered compound annual investment returns of almost 20% for shareholders. In 2019, corporate revenues were more than $3.0 billion ($3.5 billion including affiliates), with $33 billion of assets under management in our investment management segment.

Warsaw | Poland
Wolf Theiss is one of the leading law firms in CEE and SEE. We have built our reputation on a combination of unrivalled local knowledge and strong international capability. We opened our first office in Vienna 60 years ago. Our team now brings together over 340 lawyers from a diverse range of backgrounds, working in offices in 13 countries throughout the CEE and SEE region. Over 80% of our work involves cross-border representation of international clients, and we offer full range of services.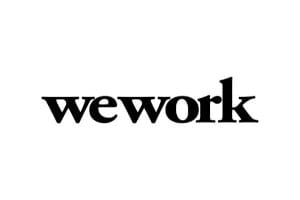 London | United Kingdom
WeWork is a global network of workspaces where companies and people grow together. We transform buildings into dynamic environments for creativity, focus, and connection. More than just the best place to work, though, this is a movement toward humanizing work. We believe that CEOs can help each other, offices can use the comforts of home, and we can all look forward to Monday if we find real meaning in what we do.