With the pandemic forcing real estate investors and developers to reassess the relevance of their buildings for a post-COVID society, operations and asset management have increasingly been pushed into the forefront. Health, wellbeing and service factors have become central in attracting and retaining tenants, while landlords are looking towards digitalisation and new tech to realise emerging demand drivers.

This eMeeting will focus on operational asset management across the different asset classes to understand how landlords work with tenants to keep up with shifting demand in the medium and long term.

Operational Asset Management
Shifting landlord tenant relationships
Serviced Real Estate - Moving beyond traditional developments
Portfolio Valuations - Which non-traditional real estate factors will create return on investments?
Digitalisation & New Tech - Non-negotiable trends vs unnecessary

Federico
MD & Head of Asset Management for EuropeStarwood Capital Group
UK
Federico Bianchi is a Managing Director & Head of Asset Management at Starwood Capital Europe, based in London and responsible for the management of the European assets. Prior to joining Starwood, Federico was a Principal, Asset Management at GreenOak Real Estate (London), where he worked for 4 years with a specific focus on Spain and Italy. Previously, Federico was Italian Country Manager and a Member of the European Board of ISG; at that time he also joined the Executive Committee of ULI in Italy. Prior to that, he served as a Director of Asset Management at Condotte Real Estate and a Director at Tishman Speyer Properties, where he was overseeing deals and projects for a combined value of more than € 1.5 Bn.

Arnie
Managing DirectorRound Hill Ventures
UK
Arnie focusses on RHV's investment strategy and portfolio growth. He previously built the corporate venture arm of FTSE listed Capital & Counties and was a senior executive at Bloomsbury AI ($30m+ exit to Facebook), The Collective (>$400m in debt & equity financing) & Rocket Internet's HelloFresh ($2.5bn IPO). He is frequently featured in the media: Wired's 100 Most Influential People in Technology and was Forbes 30Under30 in 2016. He is an active angel investor in European startups and has advised the European Commission's Startup Europe initiative. He is a graduate of Imperial College London and continues to have an active interest in the intersection of deep science, technology and human behaviour.

Luca
Board Member & VPCopernico
Italy

Martin
Centre Performance DirectorIntu Properties plc
UK
Martin joined the group in 2002 and was appointed to the Executive Committee in 2016. His role encompasses asset and development management, visitor experiences and centre operations. Martin has over 25 years' experience in the retail property industry including previous roles at MEPC and JLL, the latter including 4 years in Spain. He is a fellow of the Royal Institution of Chartered Surveyors and a member of the strategy board of Revo.

Maxime
Chief Development OfficerUrban Campus
France
Maxime is in charge of opening new residences across Europe. He previously worked at Hammerson, in asset management, where he was in charge of investments and development of shopping centres, and then of the Outlets business, in particular the development of the recent venture VIA Outlets.

Rami
Managing DirectorOrion Capital Managers
UK
Rami is a Partner & MD of Orion located in London. Since joining Orion in 2002, he has been involved in acquisitions, asset mgmt and realizations for the Orion European RE Funds across Europe with a particular focus on larger corporate transactions, pan-European portfolios, debt acquisitions, restructurings, hotel & retail investments. This includes active involvement in investments such as Infracity in Stockholm, Puerto Venecia or Sotogrande in Spain, the equity participation in Société Foncière Lyonnaise or the debt acquisition & restructuring of the Spanish company Inmobiliara Colonial. Before joining Orion he was an associate at Arthur Andersen within the transaction support team, advising large corporations on their RE strategies.

Susan
Managing DirectorCushman & Wakefield
USA
Susan Tjarksen co-founded KIG CRE in 2015, which was acquired by Cushman & Wakefield in 2018. She has more than 30 years of real estate experience working with both private and public investment institutions throughout the country. Prior to brokerage, Susan was a leader in apartment and mixed-use development, having planned, built, designed, financed and delivered projects totaling more than $3.5 billion in revenue. She has also successfully developed and sold 12,000 residential units, 2,500 hotel rooms and more than 2 million square feet of retail and office space.
Participation is restricted to Club Members and eMembers.
If you would prefer to contact us by email, please send to [email protected].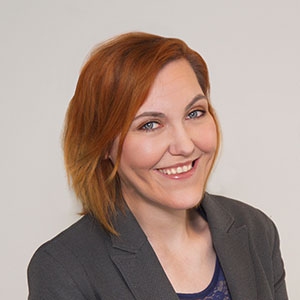 Kirsty Stevens
Kirsty Stevens
Global Head Content, EU & USA Accounts
GRI Club Global
0787150599
12 years experience within conference production in infrastructure, tax, finance and real estate. Previously working with RICS for four years helping drive the global CPD rollout. I have been with GRI Club for over 4 years, from Sales Director, UK Markets Director, Content Director and now as Global Head of Content with Sales Specialty within our Europe and USA markets. Ask me about our European events,asset class specialisms and connecting wtih investors globally. BA Hons in Philosophy from Kings College London, hobbies include Rugby, Theatre Production and Time Out Tastemaker.
Sponsorship opportunities
GRI eMeetings offers a unique opportunity for companies to raise their profile in front of the most senior executives of the Real Estate industry worldwide.
Contact our team and check the sponsorship and exposure opportunities according to the strategy of your company.


Düsseldorf | Germany
With the largest commercial real estate team in Europe and one of the biggest worldwide, CMS is well positioned to help investors, funders, developers, landlords and occupiers navigate all aspects of the real estate market and maximise their assets. Whatever the size and scope of your project or deal, with almost 800 real estate lawyers in 47 countries we have the resources to meet your needs quickly and efficiently, offering expert advice. We have been active in real estate in our markets for decades, so we understand the culture, the economic context, the local legal context and the history.

Warsaw | Poland
Colliers International is an industry leading global real estate company with more than 16,000 skilled professionals operating in 66 countries, providing full range of services to real estate occupiers, developers and investors on local, national and international basis. Services include brokerage sales and leasing (landlord and tenant representation), real estate management, valuation, consulting, project management, workplace solutions, project marketing and research. We provide our services across the following core sectors and across many other specialised property including, offices, retail, hotel, industrial and logistics. With our office in Prague, our clients all around the Czech Republic benefit from the experience and expertise of our specialists. Even in the Czech Republic we are defined by our spirit of enterprise - we take initiative, think creatively, and collaborate to exceed the expectations of our clients.

Agrate Brianza | Italy
The Duff & Phelps Real Estate Advisory Group (REAG) provides real estate advisory services tailored to meet the requirements of specific jurisdictions and aims to develop and increase the value of individual assets or properties. REAG has a network of over 750 professionals across Europe. Duff & Phelps is the premier global valuation and corporate finance advisor with expertise in complex valuation, dispute and legal management consulting, M&A, real estate, restructuring, governance and regulatory consulting. The firm's more than 2,000 employees serve a diverse range of clients from offices around the world.

Warszawa | Poland
Wolf Theiss is one of the leading law firms in CEE and SEE. We have built our reputation on a combination of unrivalled local knowledge and strong international capability. We opened our first office in Vienna 60 years ago. Our team now brings together over 340 lawyers from a diverse range of backgrounds, working in offices in 13 countries throughout the CEE and SEE region. Over 80% of our work involves cross-border representation of international clients, and we offer full range of services.

Frankfurt | Germany
Drooms is the leading provider of data rooms in Europe, connecting professionals and information in the worlds´ real capital markets. Our mission is to drive the transformation of manual processes into smart digital workstreams by connecting data and professionals across boundaries. We are expanding our tools and services around the globe through online, direct and indirect distribution channels with our passionate people, the main driver of our success.


Lisbon | Portugal
Smeg is an Italian manufacturer of designer appliances. Appliances designed with the collaboration of top architects worldwide. This combination of performance, style and attention to detail is the perfect expression of products made in Italy.

Need help?
WhatsApp Assistance
Monday to Friday - 8:30 a.m. to 6:00 p.m.