Novos IPOs de FIIs - Como ficam as ofertas com o novo cenário de taxa de juros?
Terça-feira, 15 de junho
09:00 - 10:00  |  Brasilia Time (GMT-3)
Estou interessado (Não membros)
Participação é restrita a Membros do Clube e eMembers.
Se preferir entre em contato conosco por email, mande para [email protected].
Nosso time entrará em contato com você para confirmar a sua participação
109 people are attending
Credit: leungchopan / Envato Elements
LÍDER DO PROJETO
Lucas
Club Director Brazil & USAGRI Club
Lucas Tortelli is an executive with solid knowledge about hospitality and real estate industries, with more than 15 years of experience in leadership roles, he has been leading hotel teams of different markets and sizes, as well as leading some of the main real estate entities in Brazil.

He is Club Director of the GRI Club for Brazil and United States markets, developing a high-level networking environment and helping to gather the world's leading Real Estate players across the globe. He is also the Business Development Director of Smartus, a content based company with the mission of sharing the best practices and reliable information about the Real Estate industry for emerging markets.
+5511993752528
+5511993752528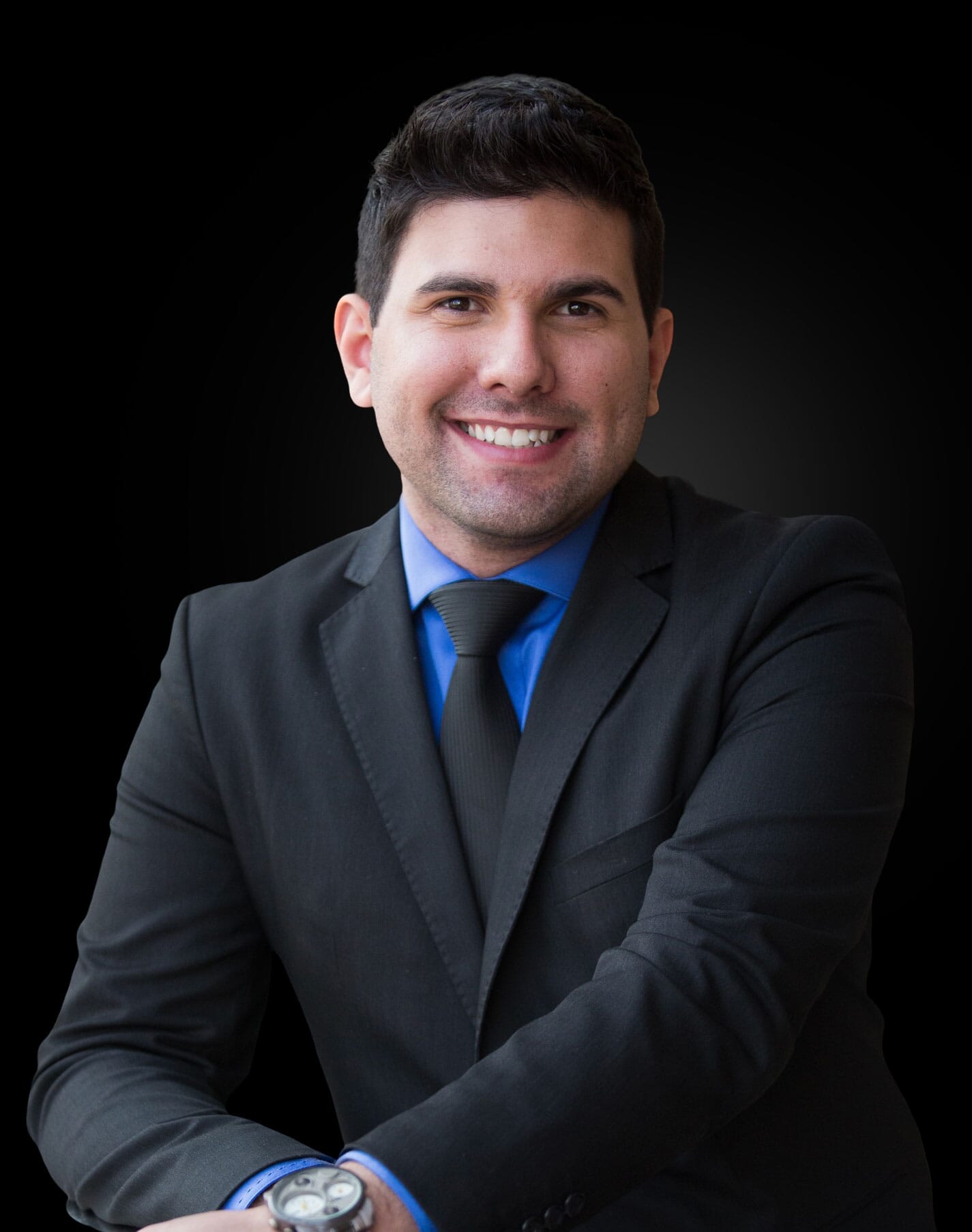 Robinson Silva
Robinson Silva
Partner, Real Estate - USA & Brazil
GRI Club
+55 11 99955-5662
+55 11 2391 5583
Robinson Silva is director of the GRI Club, which brings together leading real estate and infrastructure players in more than 20 countries. He leads the club's real estate market division in the United States and Brazil, including conferences and exclusive activities to members in the residential, land development, malls, retail, hospitality, offices, industrial and logistics segments. He is also a moderator of debates with essential players of the market, economy, and politics. He has an extensive network of relationships and a broad experience in the American and Brazilian real estate industry and the financial and credit areas. He holds a degree in Public Relations and postgraduate degrees in Marketing and Project Management.  
Com o objetivo de debater sobre novos IPOs de Fundos de Investimento Imobiliário (FIIs) e qual a expectativa para 2021 com o novo cenário da taxa de juros, os membros de Real Estate Brasil do GRI Club se reunirão online no dia 15 de junho. Discutiremos novas ofertas, emissões e captações, o aquecimento do mercado, diversificação de carteiras de ativos e as principais estratégias adotadas pelos players deste segmento.
Novos IPOs de FIIs
Como ficam as ofertas com o novo cenário de taxa de juros?
IPOs de FIIs - Até que ponto há espaço para novas ofertas?
Emissões e Captações - Quais as perspectivas para o novo ciclo?
Na Fila - Mercado aquecido com novos fundos com cotas listadas? 
Diversificação da Carteira - Quais as melhores estratégias na reciclagem de portfólio com vendas, compras e retrofits de ativos? 
Aquisições e Greenfield - Com mais dinheiro na mesa, qual a estratégia adotada pelos principais players? 
Localização, Qualidade e Vacância de Ativos - Qual o principal indicador de performance e o que esperar desses três fatores?
Taxa Básica de Juros - O que esperar do cenário para médio e longo prazo?

Moise
Head dos Fundos ImobiliáriosREC
Brazil
Moise Politi é engenheiro civil formado pela Escola de Engenharia de Mauá e participou diversas vezes do One Week YPO President Seminar da London Business School e da Harvard Business School. Atualmente, é Senior Advisor de Real Estate Asset Management do UBS Brazil. Antes, ocupou posições de liderança nas instituições BTG Pactual, Banco Pan, Brazilian Finance & Real Estate, Banco Ourinvest, EITSA Serviços de Consultoria, Blocker Assessoria de Investimentos e Chase Manhattan Bank.
André
Partner and CEOHedge Alternative Investments S/A
Brazil
Com 35 anos de experiência no mercado financeiro, foi um dos fundadores da Hedging-Griffo, tendo desenvolvido diversos produtos de investimento. Em 2003 estruturou e atuou por mais de 10 anos como diretor da área de Real Estate. Membro da Comissão de Acompanhamento de Fundos e do Comitê de Produtos Financeiros Imobiliários da ANBIMA. Figura como sócio controlador e responsável pela gestão das carteiras de valores mobiliários na Hedge Investments.
Bruno
Head, Real EstateXP Investimentos
Brazil
Engenheiro de Produção na UFRJ, Bruno Gargiolli possui mais de 10 anos de experiência no mercado financeiro. Iniciou a carreira na Ágora CTVM em 2008. Ingressou em 2009 no Banco BBM SA, atuando com os segmentos Corporate e Large Corporate. Tornou sócio em 2013 e atuava como Relationship Manager até 2015. Em 2015 integrou o time do Banco Brasil Plural, com o objetivo de desenvolver o Corporate Desk do banco. Responsável pela originação de clientes e estruturação de operações para os segmentos Corporate e Large Corporate. Em 2018 foi convidado a estruturar e chefiar e área comercial do banco com foco em Corporate Banking e tornou-se sócio do grupo. Desligou-se do Plural em maio de 2019 para ingressar no Investment Bank da XP Investimentos
Daniel
Senior Managing Director & Brazil Country HeadTishman Speyer Properties - Brazil
Brazil
O Sr. Cherman ingressou na Tishman Speyer em 2001 e é responsável pelas atividades da empresa no Brasil. Ele também é membro do comitê de investimentos. Antes de assumir o cargo atual, o Sr. Cherman ocupou vários cargos na equipe da empresa no Brasil, inclusive atuando como diretor de aquisições e locação da região, comandando grupos de empreendimentos residenciais e comerciais e como diretor de operações. Anteriormente, o Sr. Cherman trabalhou por 12 anos nos setor de desenvolvimento, no qual gerenciou projetos comerciais e residenciais de larga escala na América Latina. O Sr. Cherman é formado em engenharia civil pela Pontifícia Universidade Católica do Rio de Janeiro e tem um MBA pela Universidade de São Paulo.
Felipe
Diretor de InvestimentosHSI
Brazil
BA em Administração, PUC-Rio | MSc em Finanças, Cass Business School Há 13 anos na HSI, o Sr. Gaiad participou da execução de diversas transações, liderando a equipe de investimentos nos processos de análise, contratação de novos negócios e gestão de ativos. Sua experiência inclui aquisições e desenvolvimento de ativos imobiliários. No seu histórico estão: a incorporação da torre ECO Berrini em São Paulo (LEED Platinum), a aquisição do portfólio de galpões da Bracor, e posterior venda para a GLP e a formação da joint venture com a Saphyr Shopping Centers. O Sr. Gaiad faz parte do conselho de administração da Saphyr. Antes da HSI o Sr. Gaiad trabalhou na mesa de ações dos bancos Bozano, Simonsen e Bank of America.
Torne-se um patrocinador
As eMeetings do GRI oferecem uma oportunidade única para companhias que querem enaltecer seu perfil em frente aos executivos mais seniores da indústria do mercado imobiliário internacional
Entre em contato com o nosso time e veja oportunidades de patrocínio de acordo com a estratégia da sua companhia


Oportunidades de patrocinio
Successful registration