Marché immobilier français: Le Coup d'envoi de 2022

Global Chief EconomistNatixis
France
10 février 2022
15:00 - 16:00  |  Central European Time (GMT+1)
Participez à l'évènement en demandant une adhésion de courtoisie.
Cette adhésion vous donnera un accès gratuit à notre communauté internationale, en vous permettant d'entrer en contact avec plus de 10 mille membres, ainsi que de participer de manière illimitée à nos évènements de courtoisie en ligne.
Successful registration
60 people are attending
Credit: RossHelen / Envato Elements
EVENT MANAGER
Cintia

Delesalle
GRI Club France Director
GRI Club
Stephanie

Johnson
Conference Producer
GRI Club

Cintia
GRI Club France DirectorGRI Club

Stephanie
Conference ProducerGRI Club
Les marchés français de l'immobilier et des capitaux ont fait preuve de résilience et d'une reprise continue au cours de l'année écoulée, mais l'incertitude persiste en raison de la prévalence de la Covid-19, des prochaines élections présidentielles françaises et de la hausse des taux d'inflation.

Avec une présentation d'ouverture sur les perspectives du marché par Patrick Artus, économiste en chef de Natixis, les membres du GRI Club (investisseurs seniors, propriétaires, prêteurs et promoteurs immobiliers), se réuniront pour une table ronde privée pour discuter franchement de l'état des valeurs, des taux et des rendements ainsi que les grandes tendances du secteur immobilier en France afin d'anticiper 2022.
La réunion abordera les sujets suivants :
Leçons à tirer de 2021 - quels risques à prévoir pour 2022 ?
Perspectives économiques 2022 - Que nous réservent les marchés de capitaux ?
Élections présidentielles, taux d'intérêt et autres facteurs de risque
Marchés immobiliers français - Peut-on prévoir les gagnants et les perdants de 2022 en termes de transactions ?

Global Chief EconomistNatixis
France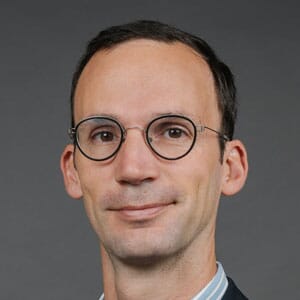 Managing Director - France, Italy & BelgiumBlackRock
France
Cédric Dujardin est nommé depuis Septembre 2019 Managing Director dans l'équipe Investissement Immobilier de BlackRock. Basé à Paris, il sera en charge de la gestion des fonds immobiliers de BlackRock en France, Italie et Belgique, sous la responsabilité de Justin Brown, Head of Real Estate Europe. Cédric Dujardin dispose de près de 20 ans d'expérience dans l'immobilier et la gestion de fonds, avec une expertise liée à l'impact environnemental et sociétal des actifs immobiliers. Avant de rejoindre BlackRock, il était Directeur des opérations immobilières pour la France, la Belgique et le Luxembourg chez DWS. Il avait précédemment été Directeur Investissements Europe chez Ivanhoé Cambridge et occupé différentes fonctions chez Gécina.

Chief Business Development OfficerAccenta
France
Jean-Philippe Besse is Managing Director, Head of Investor Relations – Europe at Colony Capital, Inc. Mr. Besse is responsible for overseeing Colony Capital's investor relations efforts in Europe and developing its current and prospective European investors. Prior to joining Colony Capital in 2017, Mr. Besse was partner at La Française AM, a leading asset manager in Europe, where he was Head of International Development, interfacing with European and Middle Eastern investors on all aspects of capital formation across various asset management expertise. He started his professional career within the AXA group in New York and Paris where he was Head of Marketing for AXA Financial Products. Mr. Besse graduated from Ecole Polytechnique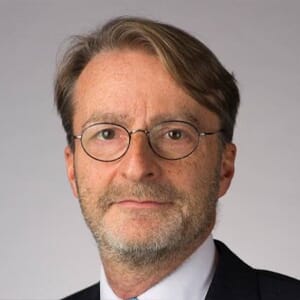 Head of France / BeneluxSavills IM
France
Laurent VOUIN started his career in construction in 1990 in Hong Kong and Paris, and joined Nexity office development in 1996, and Tishman Speyer in 2000. He moved to Investment Management at AXA Real Estate in 2003, as a development manager, becoming later their head of Asset Management in France and then leading AXA RE development and logistic funds. Laurent VOUIN joined Savills Investment Management in 2015 as head of their France and Benelux activity.

Directeur Général FranceHelaba
France
Renaud Jezequel is General Manager of Helaba ("Landesbank Hessen-Thüringen") Paris Branch since April 2014. He has more than 30 years of international work experience in real estate (inc. hospitality) and banking, combining financing, acquisitions, asset management, development and advisory, equally spent between London and Paris. Between 2011 and 2014: SVP in charge of Accor's M&A and real estate transactions. Between 2005 and 2011: pbb Deutsche Pfandbriefbank's MD in Paris. Prior to 2005: London-based working on a pan-european basis for Credit Suisse in real estate investment banking, for GE Capital as Acquisitions Head for the Specialty Finance Division, and for JP Morgan in the Financial Institutions Group, mostly in M&A.

Managing Director, Co-Head Portfolio ManagerBarings Real Estate Advisers
France
Séverine is responsible for sourcing new RE investment opportunities in France, as well as capital from French institutions wishing to invest in equity products in the U.S. and Europe. Previously, Séverine spent four years with Standard Life Investments as European Portfolio Manager responsible for transactions and asset management and led the fund management for a separate account. Prior to this, Séverine was National Director at LaSalle Investment Management for nine years. Before this, she was a financial analyst for Hammerson plc in France. Séverine has a total of 17 years' experience in the RE industry and is a member of the Cercle des Femmes de L'Immobilier (Association of Women in Real Estate in Finance).
Devenir Sponsor
Les GRI e-meetings offrent une opportunité unique de visibilité aux acteurs de l'immobilier dans le monde
Contactez notre équipe et renseignez-vous sur les opportunités de Sponsorship

Opportunités de Sponsorship
Successful registration