There's something about London. Even amidst the current stock market turbulence, mammoth deals are being pushed through. What's in store for 2021 and beyond?

This meeting will gather senior real estate investors, asset managers, lenders and developers with invested debt and equity across the City to franky debate dealflow strategies.
Product Demand Mid & Post COVID

Dealing with Obsolescence & Value Drops

Sourcing Capital for Traditional & Alternative Real Estate

Refinancing Deals, Underwriting & Adjusting to Pricing

Creating Opportunities - Offence vs Defence

Re-Evaluating London Prime

Capital Commitments From End Investors

Development Deals - What Makes Sense?

Tyler
Founder & CEOSeaforth Land
United Kingdom
Tyler is the Founder and CEO of Seaforth Land, a London specialist investment manager that partners with institutional capital. He has 30 years of global real estate experience including 20 years in Asia working through both the Asian Financial Crisis and the Global Financial Crisis. Tyler has worked in property development, advisory and investment banking, principal investment, and investment management and has lived and worked in North America, Asia and Europe. He has a deep knowledge and understanding of sovereign and institutional real estate investors. Tyler was listed in the "Estates Gazette 2014 Power List 50" as one of the 50 most influential people in the UK property industry.

Gary
CEOCity & Docklands Group
United Kingdom
Gary Sacks is managing director of the City and Docklands Group. Born in and educated in South Africa, graduating with a B.Comm, Gary emigrated to the UK in 1987. He has built up the City and Docklands Group into a mid sized developer and investor. The group includes Life Residential which is the rentals and management operating arm of the company. CD Group has developed over 3000 units in London and Life is currently renting and managing 4500 units with 12 branches. CD Group growth is now fixed on developing and retaining its stock with 800 units in the pipeline.

Lily
MD - Head of UK and IrelandMeyer Bergman
United Kingdom
Lily Lin is a Managing Director responsible for acquisitions and asset management across the UK and Ireland. Prior to joining, Lily worked at Vanke from 2015 to 2020, where she established its UK platform as Managing Director. Previously, she worked at UBS in London across various UK and Pan European real estate funds, and at Ascendas, Singapore's first and largest industrial REIT, in Shanghai.

Sebastiano
MD, Head of AcquisitionsKKR
United Kingdom
Seb d'Avanzo (London) joined KKR in 2016 and is a Director in the European real estate team. Prior to joining KKR, Mr. d'Avanzo was a principal at H.I.G. Capital working in the European real estate team and focusing on transactions in the U.K. and the Nordics. Before that, he was head of acquisitions for Solstra Capital based in London. From 2005 until 2011, Mr. d'Avanzo was at MGPA, the global opportunistic real estate investment firm, focusing primarily on Southern Europe and latterly the Nordics. He began his career in investment banking at NM Rothschild & Sons. He holds a MA from Oxford University and an MBA from NYU Stern.

Zachary
Managing Partner & Head Europe REBrookfield
United Kingdom
Zach Vaughan is a Managing Partner in Brookfield's Real Estate Group and Head of Real Estate in Europe. In this role, he oversees all of Brookfield's real estate activities in the region, including investments, portfolio management and new fund formation. Mr. Vaughan joined Brookfield in 2012 and since then has been involved in numerous M&A transactions including Thayer Lodging, Center Parcs, Gazeley, Student Roost, MPG Office Trust, Associated Estates and Interhotels.
Participation is restricted to Club Members and eMembers.
If you would prefer to contact us by email, please send to [email protected].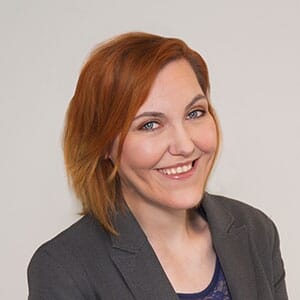 Kirsty Stevens
Kirsty Stevens
Global Head Content, EU & USA Accounts
GRI Club Global
0787150599
12 years experience within conference production in infrastructure, tax, finance and real estate. Previously working with RICS for four years helping drive the global CPD rollout. I have been with GRI Club for over 4 years, from Sales Director, UK Markets Director, Content Director and now as Global Head of Content with Sales Specialty within our Europe and USA markets. Ask me about our European events,asset class specialisms and connecting wtih investors globally. BA Hons in Philosophy from Kings College London, hobbies include Rugby, Theatre Production and Time Out Tastemaker.
Sponsorship opportunities
GRI eMeetings offers a unique opportunity for companies to raise their profile in front of the most senior executives of the Real Estate industry worldwide.
Contact our team and check the sponsorship and exposure opportunities according to the strategy of your company.


Need help?
WhatsApp Assistance
Monday to Friday - 8:30 a.m. to 6:00 p.m.