Sobia
Business JournalistThe Economic Times
India
A business journalist, at The Economic Times, primarily covering the real estate market in India.Her focus is on deals, trends and corporate stories. She has been associated with the media industry for over a decade and writes extensively on the real estate industry. Her current role requires her to write in depth analysis of the real estate sector and track deals. She personally loves to write data driven story across various asset classes in real estate.

Alok
MD & CEO, Office BusinessBrookfield Properties, India
India
Alok is CEO, India Office Businesses, Brookfield in India, which at present includes 16.8 MSF assets in five IT / ITES SEZ across NCR and Kolkata, Powai 4.2 MSF and Equinox with 1.25 MSF. In this role he is heading all aspects of the business including operations, construction and leasing of ~22.25 mn sq ft. Alok has over three decades of experience in deal sourcing, evaluation, closing & asset management across asset classes and has played principal role in investments across residential, commercial, warehousing & mixed-use developments. Prior to joining Brookfield, he has also worked with Milestone Capital Partners, wherein he spearheaded many funds with an investment of Rs 3000 cr in the real estate development, mezzanine and REIT

Amit
Director - Office BusinessDLF India
India
Is seasoned Commercial RE professional with 22+ years experience in key positions at C&W, Citibank, CBRE & DLF. He grew DLF's Office Business from 1.5 mn sft in 2003 to ~30 mn sft portfolio today across Gurgaon, Chennai, Hyderabad, Chandigarh, Kolkata, Noida & Pune. As Director & P&L Head-DLF Office Business South, East & West India, he is driving leadership role inLeasing & Operations, to establish best practices & excellence with higher Safety Standards, Compliances, Sustainable building solutions, customer experience & technical innovations. Worked closely with architects to design DLF Cyber Park Gurgaon. Is now working on designing & developing new age office parks & amenities in Chennai & Hyderabad for about 8-10 mn sft.

Bhairav
Partner and Leader - Real Estate TaxPwC
India
Bhairav Dalal is a Partner in the Tax & Regulatory Practice. He has a varied experience in advising Indian and multinational groups in the area of Real Estate, Infrastructure and Private Equity. He has over 13++ years of post qualification experience in transaction and tax advisory services. Over the last ten years his focus has been Real Estate.Bhairav has also advised Real Estate companies on complex projects involving tax optimisation strategies, investment structuring and group restructuring. Given his experience, he has been extensively involved in the REIT / InvIT discussions in the industry and regulators as well. He has handled diverse assignments in the transaction and corporate restructuring space.

Juggy
CEO, Prestige Office VenturesPrestige Group
India
Juggy has over 27 years of total work experience & over 19 years in the organised Real Estate sector of the country. Be it spearheading successful growth for JLL South India or planning, executing or leasing of over 15 million sq.ft., managing occupiers of global repute in his previous roles, he has been a leader since the inception of the industry. As EMD at JLL India, he oversees initiatives in the Capital Markets, Hotels, Retail Services and Land & Development Services business which is seeing a continued surge & institutional investor interest. A maverick & passionate leader who leads alternative thinking adopts an aggressive & out of the box thinking to deal making. And above all lives by the motto of 'Relationships for life".

Vinamra
CEO, India Business ParksCapitaLand
India
Vinamra Srivastava is the Chief Executive Officer, India Business Parks for Capitaland. Vinamra oversees investments, development, operations, asset management and strategic planning for the business parks in India, and leads the expansion and enhancement of the Group's portfolio of assets in the country. He was previously based in Singapore heading Group Corporate Strategy & Development. He contributed to the successful Ascendas-Singbridge post-merger integration process and played a key leadership role to develop the India strategy.
The Covid-19 pandemic has hit the realty sector badly with liquidity pressure on businesses. Large Commercial builders that have seen a long run of growth are now witnessing a sudden drop in leasing. This has made them rethink their balance sheet and see how they can leverage amidst an uncertain economy and falling GDP.

Is a large debt portfolio a real concern for commercial builders in the country? How can these companies reduce their dependence on debt?

What are the options available for office space builders to reduce dependency on debt?

Most of the builders are talking of being debt-free by selling a portfolio of their build assets. What kind of opportunities does this open for large global funds?

Do we expect yield to soften in the coming quarters? What yield funds are comfortable?

Are we going to see Consolidation and acquisition in the office space gaining momentum due to pressure on business?
Participation is restricted to Club Members and eMembers.
If you would prefer to contact us by email, please send to [email protected].
Check what India Members have
to say about our eCoffees
Bringing together senior players in the real estate market, the GRI eCoffees combine personalised and data driven matchmaking, full of unpretentious, light and always useful conversations between new and old industry friends.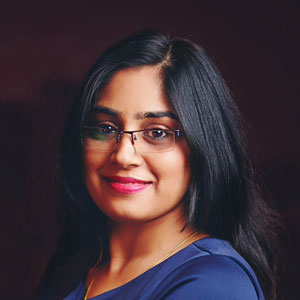 Anubha
Director, RE - India & Asia PacificGRI
Pls insert a crisp biography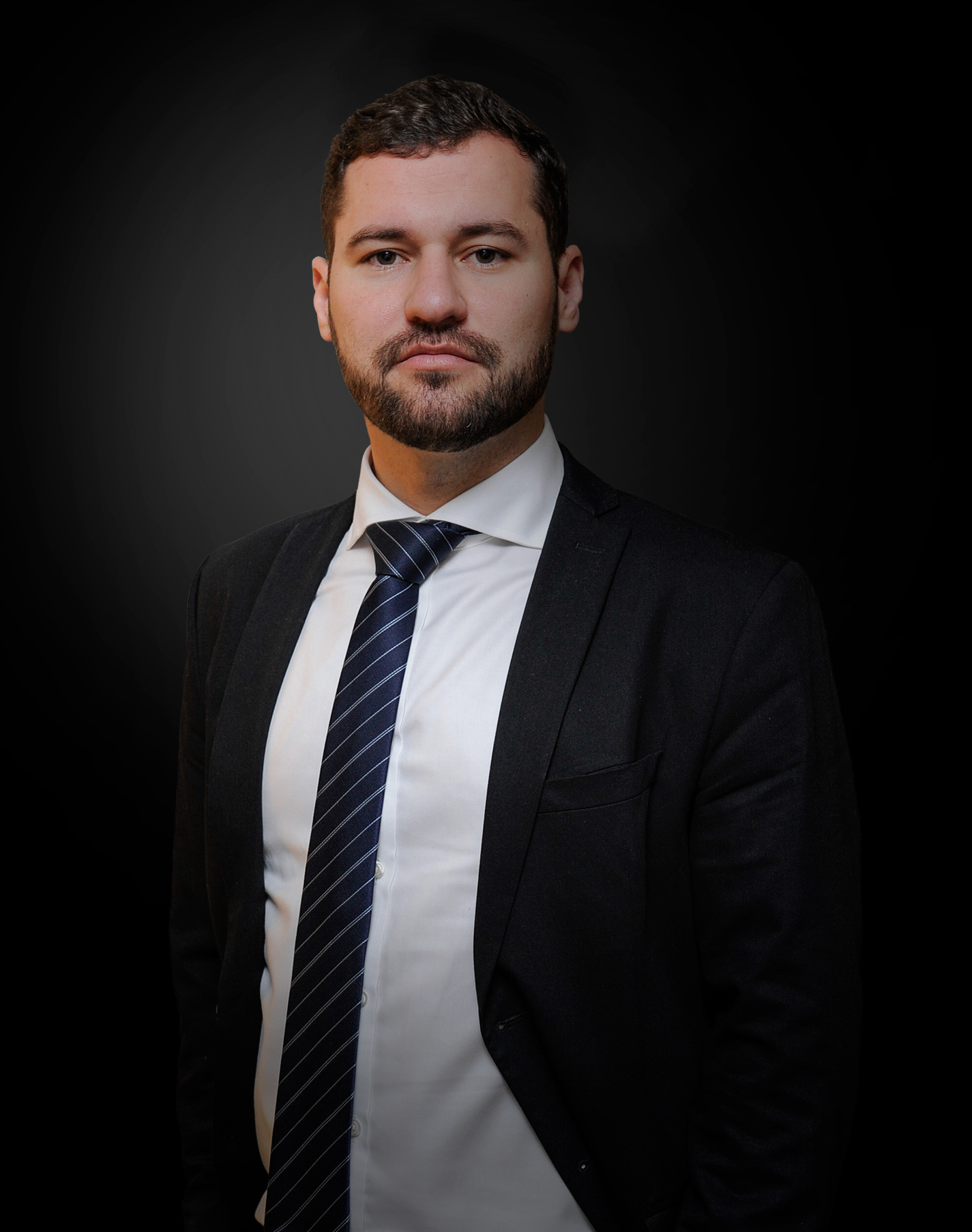 Pedro Nicolau
Pedro Nicolau
Global Head of Infrastructure & India
GRI Club
+55 11 98620-3494
+55 19 3203-0645
Pedro Nicolau is a Partner and the Global Head of Infrastructure and Portfolio Director for India at GRI Group. He leads the infrastructure division which is active in Latin America, India, China, and the USA. He also leads the real estate activities in India with a local team based in Mumbai. Prior to GRI, Pedro worked for Clarion Events Brazil in the Transportation, Mobility, and Sanitation portfolio. He has a bachelor degree in International Affairs at Unesp (São Paulo State University).

Priya Mathias
Priya Mathias
Country Head RE India & Sr.Dir. RE Asia
GRI Club
+919833945086
Priya is leading the strategy, investors relationship, business development, key account management, content development, special projects, events and team management across B2B/B2C at the GRI club. Headquartered in London, the GRI Club is a 'membership by invitation' club reserved exclusively for a qualified individual (C/Director level decision-makers) in real estate globally. Priya is a part of the GRI Management team and leads the India real estate relationships (Investors, Lenders, Developers, and operators) she is also responsible for the group's Asia Pacific business expansion. She has over 20 years of Marketing and Communications experience across real estate, hospitality, media and retail industry. Adhirath
DirectorShekhawati Group
India

Amit
CEO & Managing DirectorASK Property Investment Advisors
India
Mr. Bhagat Co-founded the Real Estate Private Equity business of ASK Group in 2008. He has experience of more than a decade in the mortgage finance including as National Credit Head for the mortgage division of ICICI Bank. He was also the head of ICICI Property Services and has advised/syndicated over US $ 500 Mn of private equity investments. At ASK, he has raised and manages/advises an offshore and three domestic funds amounting to US $ 500 mn. He has invested in 25 projects in five cities and demonstrated complete exits from 11 projects. Mr. Bhagat is a Chartered accountant.

Amit
Managing Director and CEONisus Finance
India
Amit Goenka is CEO of Nisus Finance (NiFCO), which manages a USD 30 mn RE debt fund portfolio. He is one of India's leading experts on RE and Infrastructure, appearing in media, industry and focus events. He was the Founder MD & CEO of Essel Finance (ZEE Group) managing AIF RE debt funds, PMS and offshore fund. As National Director- Investments for Knight Frank he transacted over USD 250 mn of real estate in 3 years covering land, residential, office and hotels. He structured NCDs, private equity and debt deals of ~USD 200 mn. He set up and led India's first USD 50 mil. Office yield fund (REIT). Amit has also worked with Ernst & Young, Aditya Birla Group and Investment Dar (Kuwait/Dubai). Amit holds a BE, MBA, MFM & MRICS. Anuj
DirectorDosti Realty
India

Anuranjan
MD & CEOLumos
India
Anuranjan Mohnot, is founding MD and CEO of Amplus Capital Advisors Private Limited and is responsible for setup of Real Estate Fund for the Lalbhai group (Arvind Limited). Amplus makes early stage mid size investments ($3- $8million) in residential projects in major cities. Amplus has successfully invested and exited in the projects of some of prominent developers in India. Mr. Mohnot has wide experience in various cross functional areas at some of the leading business conglomerates including Motilal Oswal, FutureGroup's $450 million Horizon fund, Essel Group, Reliance, Little & Co. Mr. Mohnot is B.com(H), LLB, CA & CS

Daven
Director - Investments Southeast AsiaAltus Capital Partners
Hong Kong

Enamul
DirectorBorak Real Estate (pvt.) Ltd.
Bangladesh
A Passionate Real Estate professional with maturity and presence to influence at Board Level and can drive strategic business development initiatives for profitable growth. Having over 25 years of startups, Sales & Marketing, Business Development, Logistics and Management experiences.Plan, guide, monitor & achieve customer management departmental goals in the line of company's strategic objective. And heading the unites of Sales, Branding, Revenue Collection, Customer Service and Business Development.25 years of experienced professional in Real estate and contributed in cross functional activities during service period in mst prestigious organizations in the country, like; Rangs Propertie, Apan Real Estate,Borak Real Estate, Concord Group.

Hideki
President & CEOSumisho Realty Management
Japan
Hideki is the President and CEO of Sumisho Realty Management Co., Ltd (SRM) since 2015. SRM is Sumitomo Corporation's group company and dedicating to real estate asset management and advisory business. Currently, SRM is managing private funds, Private REIT and J-REIT with AUM of around 500 billion yen. He has over 30 years' experience in real estate business with Sumitomo Corporation locally and globally since 1983. In Japan, he held several key positions responsible for real estate developments, investments and asset management as well as consulting service business in all kinds of asset class such as residential, commercial and logistic sectors.

Jai
Head - Family OfficeDinesh Hinduja Family
India
Mr. Rupani spearheads Gokaldas Lifestyle, a real estate development company focused on luxury projects.  Additionally, as the CIO of the Dinesh Hinduja Family Office, he oversees investments across all asset classes for the group: real estate, stocks, bonds, structured products, private equity and venture capital.  Prior to joining the Gokaldas Group, Mr. Rupani was part of the investment team at India Value Fund, a USD 1.8 Billion private equity fund in Mumbai.  During his professional career, Mr. Rupani has lived and worked across the globe and has spent several years with The Royal Bank of Canada Capital Markets Group as an investment banker in their San Francisco office.

Kuldip
CFOPuravankara
India
Over 2 decades of leadership experience in Indian private equity across asset classes from early stage to growth and from infrastructure to real estate. Real estate investment management across asset classes, pan India, since 2004. Invested over USD 1bn in last 7 years. Frequent speaker, moderator and panelist at international and Indian conferences and seminars on private equity and real estate in particular. Recipient of the Udyog Ratna Award in 2008. Member of CII Private Equity Committee and FICCI Real Estate Committee.

Kumaran
VP InvestmentsSundaram Alternates
India
A financial services professional with over 14 years of experience across advisory, investment banking, corporate banking and presently fund management. Established the real estate alternate credit platform for the group and currently managing the funds under AIF CAT II, as a Fund Manager. Prior to this, Kumaran played key role in Piramal's growth curve in the real estate financing since early days of 2014. Experienced across products – equity, structured debt, construction finance, apartment fund in the Real estate space. Worked with multilateral agencies like CPPIB, ADB and World Bank. Scholar of prestigious IVY league school, Columbia Business School and a privileged member of RICS.

Mayank
Managing DirectorCitibank N.A
Hong Kong
After having worked in various roles in various origination and coverage teams, Dr. Mayank Kaul transitioned into a Managing Director role at Citi, being responsible for risk managing the company's real estate lending portfolio across the Institutional and Private Bank businesses for APAC and EMEA. He brings to this role more than 17 years of expertise in real estate finance in the region as well as leveraging academic knowledge gained while pursuing his Doctorate in Business Administration (DBA) in the area of debt financing for Asia Pacific REITs.

Minesh
OwnerMarutinandan
India
I am a 1982 Batch Civil Engineer from Manipal Institute Of Technology,Manipal.I am a land owner and Real Estate Consultant For Large Corporates. Furthermore, Experienced Self Employed with a demonstrated history of working in the real estate industry. Skilled in Negotiation, Business Planning, Management, Due Diligence, and Strategic Planning. Strong entrepreneurship professional graduated from Manipal Institute of Technology.

Nitin
Executive DirectorAxis Capital
India
He has been part of the Investment Banking Coverage team at Axis Capital for the past 4 years. Prior to that he spent a decade as the lead research analyst covering real estate and infrastructure. Prior to joining Axis Capital/ ENAM in 2006, he was working with HDFC Ltd across various verticals such as operations, marketing and business development. He has done his Bachelors in Commerce and holds an MBA from Narsee Monjee Institute of Management in Mumbai.

Need help?
WhatsApp Assistance
Monday to Friday - 8:30 a.m. to 6:00 p.m.