Investments on the Radar – Real estate hospitality cutting through the noise
Tuesday, November 29th
2 - 3 PM | Greenwich Time (GMT+0)
Join the event by applying for a courtesy membership.
This membership will grant you
free access to our global community
, allowing you to connect with
more than 10K members
, as well as to participate
unlimitedly in our courtesy online events
.
Successful registration
32 people are attending
Credit: Euetronic / Adobe Stock
EVENT MANAGER

Director, Global Committee ProductionGRI Club
USA
GRI Club's Global Committees set the professional standard for peer-to-peer knowledge sharing in order to identify new trends, capitalise on growth opportunities and aid deal flow discovery worldwide.
Curated purely by members, spanning 80+ countries, and across all asset classes, this global committee meets once per month via zoom to share the current sentiment, investment appetite and debate where the market is going.
Participation is open and welcome to all GRI Club Members, under the wing of the specific committee chapter. Be part of the global dynamic exchange and always be present for the opportune moments in your asset and region.
Investments on the Radar - Real estate hospitality cutting through the noise
Investing in Innovation - What technology is teaching hotels about investment management? 
From a Product Based to a Service Industry - Can hotels lead the real estate 4th revolution?
Running the numbers - Will the industry be back on track in 2023?

Federico
Holzmann Pérez-Portabella
Director Development & Asset ManagementCatalonia Hotels
Spain
Federico Holzmann (Director of Development & Asset Management, Catalonia Hotels & Resorts) has developed expertise in hospitality companies such as the Ritz-Carlton and Catalonia Hotels & Resorts. Currently he is teaching as adjunct professor on the International Master in Hospitality Management at EADA and is also associated professor at the Hospitality Master of the UAB. After 10 years working for Catalonia H & R where he has developed experience within Hotel Operations, he is now responsible for the corporate Development Strategy & Asset Management.

SVP - Global DevelopmentCBRE
United Kingdom

MD - Special Property FinanceAareal Bank
Germany
Mrs. Bettina Graef-Parker is Head of Hotel Properties at Aareal Bank AG, one of the leading providers of debt financing to the hospitality industry worldwide. With her team, she is responsible for the structuring and origination of various forms of loans to the lodging industry. Aareal Bank AG provides property finance solutions in more than 25 countries across Europe, North America and Asia.

Business Development DirectorNEOM
Saudi Arabia
Emmanuel Vallee is Director Business development hotels for NEOM (Giga project in North west of KSA: building the city of the future within the Kingdom Vision 2030) in KSA. MBA graduated from IMHI (ESSEC Business School in France) and Cornell University. Emmanuel has 30 years of hands-on experience in the hospitality industry in USA, Middle East, Europe and Africa.

Vice President Development EuropeIntercontinental Hotels Group
France
Willemijn brings to the role 20 years of experience in the hospitality industry and holds an MBA in International Hospitality Management. Prior to joining IHG in 2015, Willemijn was Development & Acquisitions Director for Europe at Louvre Hotels Group. She also gained experience in Deloitte's Transport, Hospitality and Leisure team in Paris, where she led multiple hotel valuations, feasibility studies, and transaction and strategic advisory assignments.
Sponsorship opportunities
GRI eMeetings offers a unique opportunity for companies to raise their profile in front of the most senior executives of the Real Estate industry worldwide.
Contact our team and check the sponsorship and exposure opportunities according to the strategy of your company.

Sponsorship Opportunities
Include your information below to apply for sponsorship opportunities
Successful registration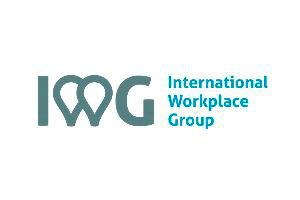 Switzerland
IWG is the leading global workspace provider with more than 3300 business centers across the globe. IWG has built an unparalleled network of office, co-working and meeting spaces for companies to use in every city in the world. Through our network of workspaces, IWG enables businesses to enhance productivity and connect over 2.5 million like-minded professionals.
This event is exclusive for GRI members.