Capital flowing or rental growth bottled up?

This will be a hybrid meeting
Co-host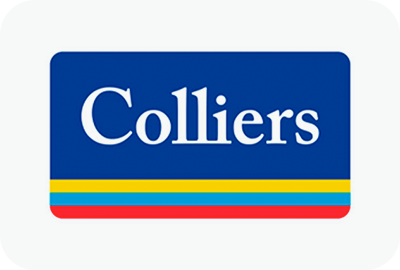 Thursday, 13th October
9:00 - 11:30 | CEST (GMT+2:00)
Join the online version by applying for a courtesy membership.
This membership will grant you
free access to our global community
, allowing you to connect with
more than 10K members
, as well as to participate
unlimitedly in our courtesy online events
.
Successful registration
Request your pass
Request your pass for the in-person version by including your information below
Successful registration
62 people are attending
Credit: NetVideo / Shutterstock
Light Industrial & Logistics (LI&L) real assets in CEE have become the sought after crown jewels in recent years. Yet with macroeconomic factors weighing on land, energy and construction constraints, as well rental growth stagnating to keep pace with tenant, owner and investor demand, can the party continue or has the capital hit a wall?

This club meeting will gather global international investors, owners, developers and end users of LI&L Real Estate with AUM and at risk in the CEE region to frankly discuss the future of capital allocations and growth of the regions most prized asset class.
This meeting is hybrid with options to join in-person or online, remotely
Otis Spencer
CIO
Anna Duchnowska
Managing Director-Investment Management
Ben Segelman
Global Capital Markets Lead, Real Estate Solutions
Dieter Knittel
Head of Real Estate Finance CEE
Ian Worboys
Managing Director
Maciej Chmielewski
Senior Partner, Board Member
Piotr Trzciński
Head of Poland
Finding Value - Which CEE markets winners, which losers and does the global capital stop at Poland & Czech?

Where is the Capital Coming From? Overseas or domestic?

Addressing Supply, Demand & Rental Growth Puzzle

Tenant Demands - Aligned with Investor, Owner & Developers?

Benchmarking JVs and Dealflow

Energy, Construction, Transport & Geopolitical Challenges - What's the short to long term investment outlook for LI&L?



Agenda
09:00 - 09:30 | Arrival (For in-person attendees only)
09:30 - 10:45 | Discussion
10:45 - 11:30 | Networking (For in-person attendees only)
What is a Hybrid Club Meeting
Our discussion co-chairs kick off the knowledge exchange. After that, you can join it as much as you like:
peer-to-peer, capital to product, and behind closed doors.

What is a Hybrid Club Meeting
An exclusive, private and regular gathering of the Club Members. At the same time, some participants join online and some meet in-person.
Who can join
Senior investors, lenders, asset owners and developers active in the real estate market.

How to join online
Click on "Join the Event". After that our team will check your eligibility. If you qualify, you will receive your GRI eMembership (no cost, contract or expiration date). How to join in-person
Click on "Request your Pass". You need a premium membership to join. Contact our team to learn more about the benefits.
Sponsorship opportunities
GRI eMeetings offers a unique opportunity for companies to raise their profile in front of the most senior executives of the Infrastructure and Energy sectors worldwide.
Contact our team and check the sponsorship and exposure opportunities according to the strategy of your company.

Sponsorship Opportunities
Include your information below to apply for sponsorship opportunities
Successful registration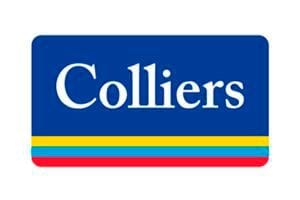 Warsaw | Poland
Colliers (NASDAQ, TSX: CIGI) is a leading diversified professional services and investment management company. With operations in 68 countries, our more than 15,000 enterprising professionals work collaboratively to provide expert advice to maximize the value of property for real estate occupiers, owners and investors. For more than 25 years, our experienced leadership, owning approximately 40% of our equity, has delivered compound annual investment returns of almost 20% for shareholders. In 2019, corporate revenues were more than $3.0 billion ($3.5 billion including affiliates), with $33 billion of assets under management in our investment management segment.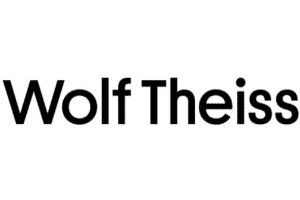 Warsaw | Poland
Wolf Theiss is one of the leading law firms in CEE and SEE. We have built our reputation on a combination of unrivalled local knowledge and strong international capability. We opened our first office in Vienna 60 years ago. Our team now brings together over 340 lawyers from a diverse range of backgrounds, working in offices in 13 countries throughout the CEE and SEE region. Over 80% of our work involves cross-border representation of international clients, and we offer full range of services.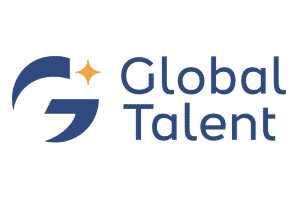 Brazil
Global Talent is a boutique recruitment agency dedicated exclusively to the Real Estate and Infrastructure markets. With specialized know-how in these sectors, our mission is to find true talent that can transform your company.
This event is exclusive for Club MembersPlease contact your Account Manager to understand the conditions and upgrade options
This event is exclusive for GRI members.