Leonardo
DirectorGRI Club
An enthusiast of the real estate market, I've been working in the sector since 2016. From 2018 to 2020, I served as director of Smartus, a company focused on conferences and content production for the brazilian real estate decision-makers. Graduated in International Relations from Facamp.
Innovative Real Estate
How technology is being used in the development process?

DirectorSrijaa Builders & Developers
India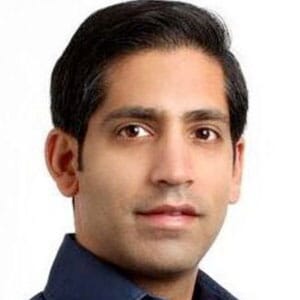 Founder & CEONode
United Kingdom
Anil is Founder and CEO of the Node group of companies and is responsible for the overall management, investment activities and expansion of Node throughout the US, Canada, UK, and Ireland. Anil has worked in real estate for 15 years in the US and Europe, including nearly 11 years at Blackstone, the world's largest private equity real estate firm with over $100 billion of assets under management.

Head - Marketing & CommunicationsHines
India

Director, Smart & Sustainable BuildingsRamboll Finland
Finland

Corporate Development and Innovation ManagementLEG Management
Germany
Responsible for Digitalization and Innovation at LEG Management GmbH. Some highlights of his career: Research and teaching assistant at Institut für Mathematische Stochastik of the University of Münster (2007 — 2011); Gas network planing and optimization at Open Grid Europe GmbH (2011 — 2012); Developer at ITERGO GmbH with focus on life insurance mathematics and responsible for the release management (2012 — 2014); Various positions at ERGO Group AG, the last position being Executive Assistant to CDO of ERGO (2014 — 2019).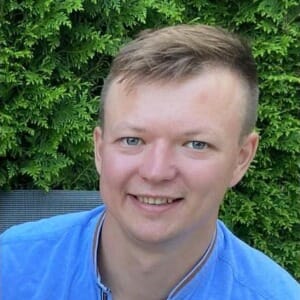 Leonardo
DirectorGRI Club
An enthusiast of the real estate market, I've been working in the sector since 2016. From 2018 to 2020, I served as director of Smartus, a company focused on conferences and content production for the brazilian real estate decision-makers. Graduated in International Relations from Facamp.

Founder & Chief Development OfficerThe Witness Group
USA
Aakash Patel is Principal (Development & Partnerships) of The Witness Group, a hospitality-focused company that has over 40 projects open or under development, totaling 4000+ rooms. Prior to joining The Witness Group in 2016, Aakash was the Chief Operating Officer of KB Hotel Group. Prior to KB Hotel Group, he consulted various Fortuned 500 clients and was in the Strategy Practice with Ernst & Young (EY). Aakash graduated from the New York University Stern School of Business with a degree in finance and economics.

Senior VP South AmericaAccor
Brazil Executive DirectorWimmer Family Office
United Kingdom

CEOInversiones Romy
Chile
Senior executive with international experience in corporate turnarounds, general management, finance and accounting, business development, M&A, and growth strategies in the media, entertainment, corporate finance and consulting industries. Excellent leadership and interpersonal skills, including the ability to build high-performance teams and to develop professional networks and relationships. Proven track record in identifying, negotiating and capturing business opportunities.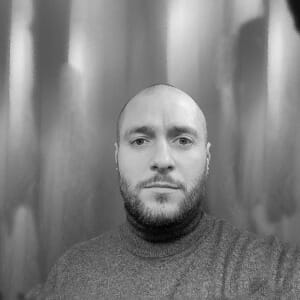 Head of AcquisitionsSTAM Europe
France
Alexandra Vaquin is Stam Europe's Head of Acquisitions. Prior to joining Stam Europe, Vaquin was a director at SG Real Estate Advisory (Société Générale Group), where she advised the group's clients (Société Générale Assurance, family office, private clients and corporates) in their real estate investment strategy (origination and execution) and asset management (sales, forward purchases/development contracts monitoring). Previously, she worked for more than 10 years for a pan-European real estate investment fund, Revcap, in London. As an associate partner, she was responsible for value-added real estate transactions through co-investments with local operating partners. She also worked in real estate debt management in London (LNR Partners)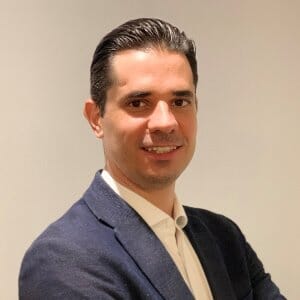 Head of Real Estate Advisory - BrazilCredit Suisse
Brazil
Head da área de Real Estate Advisory no Private Banking do Credit Suisse Brasil, responsável por assessorar famílias UHNW na gestão de portfólios imobiliários e otimização da carteira de investimentos, sob a ótica do patrimônio total. Anteriormente, atuou como especialista no Private Banking do Santander Brasil, assistindo clientes na alocação em ativos reais (on e offshore). Na estrutura de investimentos alternativos, foi responsável pelo desenvolvimento e distribuição dos produtos de base imobiliária aos investidores de Private Wealth. Entre 2008 e 2019, integrou a equipe de Capital Markets da CB Richard Ellis (CBRE). Bacharel em Engenharia pela POLI-USP, acumula o título de Mestre em Economia pela Fundação Getulio Vargas.

Director - Strategic InvestmentsSelect Group
UAE
Ali has been instrumental to the company's growth, having conceptualized and negotiated a joint venture for their landmark project, "The Residences at Marina Gate", a 1,500 unit high-rise luxury waterfront development. His current focus is to identify and structure opportunities that leverage the core competencies and execution capabilities of the Group, providing the potential to obtain superior risk-adjusted returns. Through this approach, the Group has deployed substantial proprietary capital via on and off market transactions in the UK, Germany, and the UAE into varied strategies, from forward purchases / funding to ground-up development and complex multi-stage joint ventures across the residential, commercial and hospitality sectors.

Álvaro
Ernesto Barraza Fischnaler
Founder Perspectiva Capital Inc.Perspectiva Capital
El Salvador
PMP n°2800461 , Real Estate Development, servicer inmobiliario, KBO's, Business Case developer, Coach PNL

Gerente Fondo InmobiliarioFaro Capital
Peru
The Manager of Faro Capital's Real Estate Investment Fund I, Mr. Valdivia is a professional with over 18 years of experience in real estate and construction development. Previously, he was General Manager at Livit (formerly Coinsa), a real estate and construction company belonging to the Fierro Group. He was also the Operations Manager and Projects Office Supervisor at the same company. Prior to that, he worked at RVV Gerencia y Construcción – CVG Ingenieros as Project Manager, Budget Supervisor, and Resident Engineer. He holds an MBA from INCAE and Universidad Adolfo Ibáñez, and graduated as a civil engineer from the Pontificia Universidad Católica del Perú. Amir
Miguel de Souza Filho
Sócio-diretorMC Engenharia
Brazil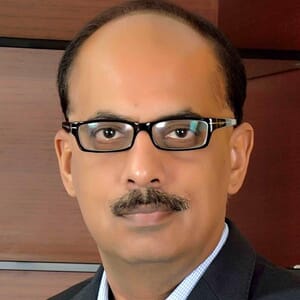 CEO & Managing DirectorASK Property Investment Advisors
India
Mr. Bhagat Co-founded the Real Estate Private Equity business of ASK Group in 2008. He has experience of more than a decade in the mortgage finance including as National Credit Head for the mortgage division of ICICI Bank. He was also the head of ICICI Property Services and has advised/syndicated over US $ 500 Mn of private equity investments. At ASK, he has raised and manages/advises an offshore and three domestic funds amounting to US $ 500 mn. He has invested in 25 projects in five cities and demonstrated complete exits from 11 projects. Mr. Bhagat is a Chartered accountant.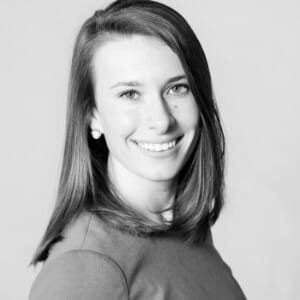 Equity Structuring & Investor RelationsTitan-ACIG
USA
Amy is a Managing Partner of Titan-ACIG. The firm partners with institutional investors, family offices and high net worth individuals in a variety of commercial real estate transactions in the U.S. With a primary focus in multifamily residential real estate, the firm partakes in opportunistic transactions across many sectors. Titan acquires, develops and operates the highest quality assets with our partners.
This eMeeting is exclusive
for Premium members