Sobia
Business JournalistThe Economic Times
India
A business journalist, at The Economic Times, primarily covering the real estate market in India.Her focus is on deals, trends and corporate stories. She has been associated with the media industry for over a decade and writes extensively on the real estate industry. Her current role requires her to write in depth analysis of the real estate sector and track deals. She personally loves to write data driven story across various asset classes in real estate.

Alok
MD & CEO, Office BusinessBrookfield Properties, India
India
Alok is CEO, India Office Businesses, Brookfield in India, which at present includes 16.8 MSF assets in five IT / ITES SEZ across NCR and Kolkata, Powai 4.2 MSF and Equinox with 1.25 MSF. In this role he is heading all aspects of the business including operations, construction and leasing of ~22.25 mn sq ft. Alok has over three decades of experience in deal sourcing, evaluation, closing & asset management across asset classes and has played principal role in investments across residential, commercial, warehousing & mixed-use developments. Prior to joining Brookfield, he has also worked with Milestone Capital Partners, wherein he spearheaded many funds with an investment of Rs 3000 cr in the real estate development, mezzanine and REIT

Amit
Executive Director - Office BusinessDLF India
India
Is seasoned Commercial RE professional with 22+ years experience in key positions at C&W, Citibank, CBRE & DLF. He grew DLF's Office Business from 1.5 mn sft in 2003 to ~30 mn sft portfolio today across Gurgaon, Chennai, Hyderabad, Chandigarh, Kolkata, Noida & Pune. As Director & P&L Head-DLF Office Business South, East & West India, he is driving leadership role inLeasing & Operations, to establish best practices & excellence with higher Safety Standards, Compliances, Sustainable building solutions, customer experience & technical innovations. Worked closely with architects to design DLF Cyber Park Gurgaon. Is now working on designing & developing new age office parks & amenities in Chennai & Hyderabad for about 8-10 mn sft.

Bhairav
Partner and Leader - Real Estate TaxPwC
India
Bhairav Dalal is a Partner in the Tax & Regulatory Practice. He has a varied experience in advising Indian and multinational groups in the area of Real Estate, Infrastructure and Private Equity. He has over 13++ years of post qualification experience in transaction and tax advisory services. Over the last ten years his focus has been Real Estate.Bhairav has also advised Real Estate companies on complex projects involving tax optimisation strategies, investment structuring and group restructuring. Given his experience, he has been extensively involved in the REIT / InvIT discussions in the industry and regulators as well. He has handled diverse assignments in the transaction and corporate restructuring space.

Juggy
CEO, Prestige Office VenturesPrestige Group
India
Juggy has over 27 years of total work experience & over 19 years in the organised Real Estate sector of the country. Be it spearheading successful growth for JLL South India or planning, executing or leasing of over 15 million sq.ft., managing occupiers of global repute in his previous roles, he has been a leader since the inception of the industry. As EMD at JLL India, he oversees initiatives in the Capital Markets, Hotels, Retail Services and Land & Development Services business which is seeing a continued surge & institutional investor interest. A maverick & passionate leader who leads alternative thinking adopts an aggressive & out of the box thinking to deal making. And above all lives by the motto of 'Relationships for life".

Vinamra
CEO, India Business ParksCapitaLand
India
Vinamra Srivastava is the Chief Executive Officer, India Business Parks for Capitaland. Vinamra oversees investments, development, operations, asset management and strategic planning for the business parks in India, and leads the expansion and enhancement of the Group's portfolio of assets in the country. He was previously based in Singapore heading Group Corporate Strategy & Development. He contributed to the successful Ascendas-Singbridge post-merger integration process and played a key leadership role to develop the India strategy.
The Covid-19 pandemic has hit the realty sector badly with liquidity pressure on businesses. Large Commercial builders that have seen a long run of growth are now witnessing a sudden drop in leasing. This has made them rethink their balance sheet and see how they can leverage amidst an uncertain economy and falling GDP.

Is a large debt portfolio a real concern for commercial builders in the country? How can these companies reduce their dependence on debt?

What are the options available for office space builders to reduce dependency on debt?

Most of the builders are talking of being debt-free by selling a portfolio of their build assets. What kind of opportunities does this open for large global funds?

Do we expect yield to soften in the coming quarters? What yield funds are comfortable?

Are we going to see Consolidation and acquisition in the office space gaining momentum due to pressure on business?
Participation is restricted to Club Members and eMembers.
If you would prefer to contact us by email, please send to [email protected].
Check what India Members have
to say about our eCoffees
Bringing together senior players in the real estate market, the GRI eCoffees combine personalised and data driven matchmaking, full of unpretentious, light and always useful conversations between new and old industry friends.

Anubha
Director - India Real Estate ClubGRI
Please fill your crisp Personal Biography here.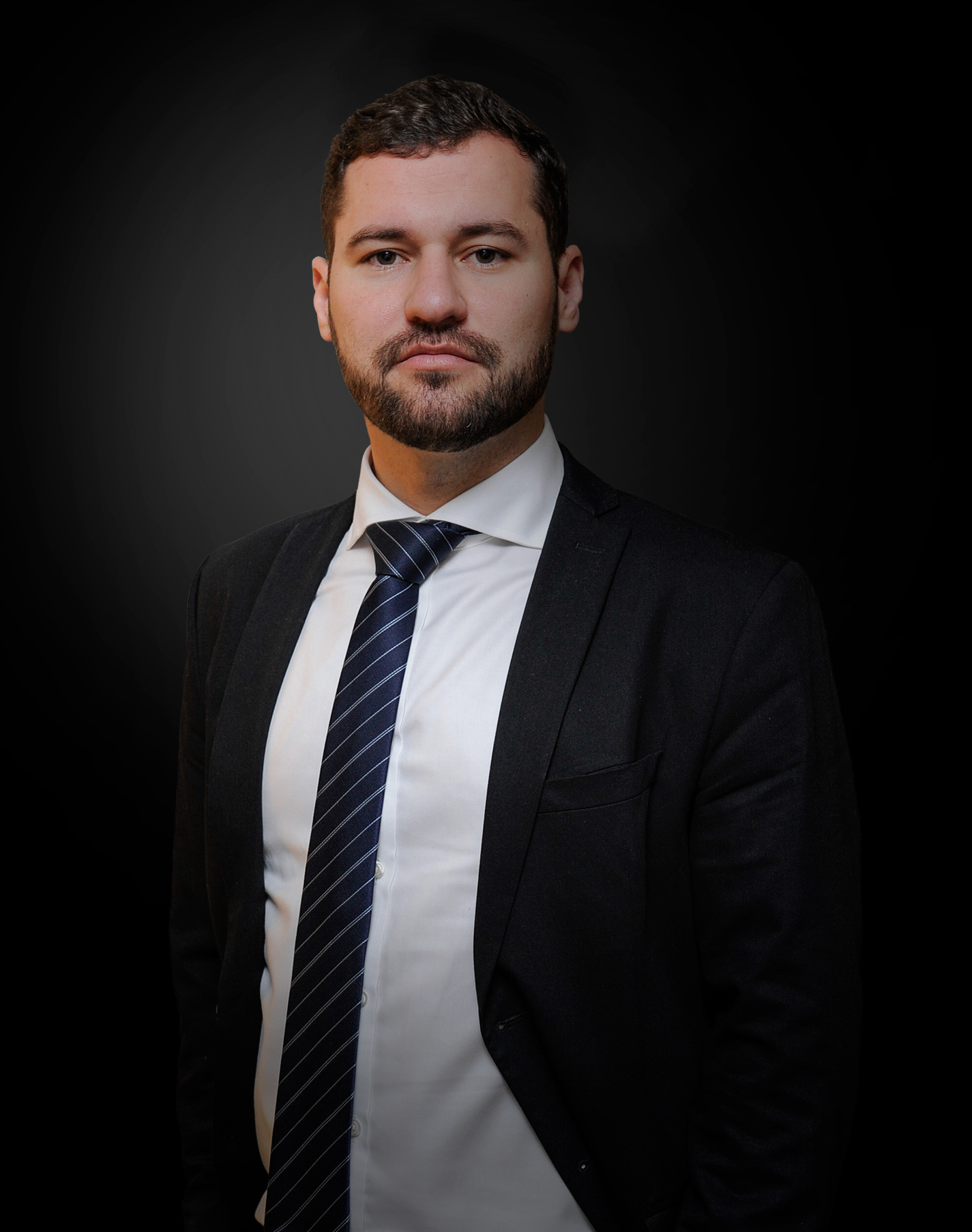 Pedro Nicolau
Pedro Nicolau
Global Head of Infrastructure & India
GRI Club
+55 11 98620-3494
+55 19 3203-0645
Pedro Nicolau is a Partner and the Global Head of Infrastructure and Portfolio Director for India at GRI Group. He leads the infrastructure division which is active in Latin America, India, China, and the USA. He also leads the real estate activities in India with a local team based in Mumbai. Prior to GRI, Pedro worked for Clarion Events Brazil in the Transportation, Mobility, and Sanitation portfolio. He has a bachelor degree in International Affairs at Unesp (São Paulo State University).

Priya Mathias
Priya Mathias
Country Head Real Estate India & Sr.Director Real Estate Asia Pacific
GRI Club
+919833945086
Priya is leading the strategy, investors relationship, business development, key account management, content development, special projects, events and team management across B2B/B2C at the GRI club. Headquartered in London, the GRI Club is a 'membership by invitation' club reserved exclusively for a qualified individual (C/Director level decision-makers) in real estate globally. Priya is a part of the GRI Management team and leads the India real estate relationships (Investors, Lenders, Developers, and operators) she is also responsible for the group's Asia Pacific business expansion. She has over 20 years of Marketing and Communications experience across real estate, hospitality, media and retail industry.

Abhijit
Executive Director & CEOAvigna Space
India
Abhijit has developed a compelling reputation for his turnaround strategies over his 23-year long career. His repertoire includes rich experience in Hospitality, Retail, Agriculture, & Real estate, and is accompanied by a nuanced understanding of Indian micromarkets. His track record is replete with simple, effective strategies that have enabled him to engineer the turnaround story of several companies - Jaypee, Sarovar, Dalmia Liberty, Lalit, & Machani, to name a few. An alumnus of RDVV, NUSAC, and IIM-C, Abhijit is an avid traveller & food enthusiast. Passionate about the environment & improvement of agricultural practices, he has travelled to over 1000 villages in India to facilitate sustainable changes among farming communities.

Abhishek
Business HeadSandu Developers
India
Abhishek carries over 12 years of intensive corporate finance, BD & investment banking experience in RE. At Sandu, he oversees the entire gamut of activities from project acquisition to delivery of finished product & involves himself deeply in company strategy, BD, finance, sales & marketing. Prior to this, he was heading corporate finance for a Mumbai based RE company where he was instrumental in several rounds of funds raising by establishing new relationships with various institutional investors and contributed to some of their key project acquisitions. Preceding that, he was with a couple of investment banking firms including C&W Capital Asia. His educational qualifications include CFA, MBA (finance) and a Bachelor of Engineering.

Adarsh
Managing DirectorPrimus Lifespaces
India
Mr. Adarsh Narahari is the Managing Director of Primus Lifespaces and the pioneer in conceptualizing and creating luxury communities for seniors in India.  A brainchild of Adarsh, Primus represents his entrepreneurial spirit and passion. His projects, Primus Eden & Primus Reflection is a unique combination of global best practices, offering an enriching living experience for seniors, focussing on operation, service, and care and not just on real estate.  Adarsh received the "Young Entrepreneur of the Year 2017 and 2018" Award at BAM Awards. He was also a pioneer in introducing the 'leasing model' as well as developing India's first "age in place" retirement community, an internationally accepted norm in the senior living sector. Adhirath
DirectorShekhawati Group
India

Adil
Jt.Managing PartnerCREDBERG
India
Adil Engineer is a founding Director and Managing Partner of Credberg and is based in Mumbai. Adil is responsible for Jointly leading the firms growth Strategy. He has more than 28 years of experience encompassing investment banking, investment management and construction. He has advised on deals in excess of US$ 4 billion across asset classes and the entire capital stack. Mr Engineer was previously a Partner at Brookfield Financial where he was instrumental in setting up the Indian operations and for leading the investing banking and advisory function.

Aditya
Senior Portfolio Manager - RE IndiaAbu Dhabi Investment Authority
UAE
Aditya is a senior portfolio manager in ADIA's Asia-Pacific real estate team, with responsibility for ADIA's investments in Indian, Japanese and Korean real estate. He has been with ADIA since July 2012. His primary responsibilities involve managing the Asia Pacific investment team and portfolio by sourcing and executing new investments and building and maintaining relationships in local markets with partners, financial institutions & service providers. In addition to his duties as a member of the Asia Pacific team, he was chair of ADIA's Real Estate Department's Task Force for ADIA's 2017 Global Investment Forum. Prior to joining ADIA, Aditya was the Managing Director for SITQ India. He is a member of the South Asia advisory board of RICS

Aditya
Managing DirectorGowra Ventures
India
An Engineering Graduate from Osmania University, he Hails from the illustrious business family of GOWRA, a five decade old conglomerate having presence in diversified business verticals like "Real Estate", Pharma, Petrochemicals, Software Development, Engineers & Aerospace, Food additives & Preservatives, Financial Services etc. Aditya is a founding member of "CREDAI "Hyderabad and has been the Treasurer since inception till last year, he was elected as Vice-President. Aditya is active in Credai youth wing and always in the forefront in dialogues / discussions with Govt. authorities / other players of building industry, and his insightful and pragmatic contribution have influenced decision / policy making.

Aditya
DirectorAditya Homes
India
Aditya Reddy is the Executive Director of Sri Aditya Homes, one of the most renowned development firms in Hyderabad. He is a passionate young professional who thrives to persistently innovate and improve. He is keenly involved in the company's strategy, business development, and played a key role in the company's expansion to the Bangalore market. Aditya studied Businesses Administration at the University of Massachusetts Lowell and interned in Beacon communities a real estate firm that develops, acquires, invests in, and manages a wide range of multifamily housing in the United States before joining the organization.

Aditya
Managing DirectorGreen Apple
India
Aditya holds a credential of developing 44-mn sq.ft of mixed use Real Estate portfolio incorporating the Best of Shopping Malls, Hospitality, Residential and Commercial Office spaces, Warehousing, Educational Institution and Healthcare. Raised funds to the tune of 250MnUsd+.

With a corporate career of heading a JV with "The Phoenix Mills Ltd" till 2016 and interesting stints in the entertainment industry like Red Chillies Entertainments, Aditya has several accomplishments to his credit. Having successfully completed the exit transaction of his food-tech E-commerce startup is presently identifying new investment proposals in varied sectors.

Alok
PrincipalBlackstone
India
Alok Jain is a Principal in the Real Estate Group. Since joining Blackstone, Alok has been involved in evaluating real estate investments in several property types. Before joining Blackstone in 2011, Alok worked as a Hardware Engineer with Nvidia Graphics and was involved in designing and verifying complex computer chips. Alok received Bachelors of Engineering (Hons.) from BITS-Pilani where he was awarded the BITS-Merit and BITS-Alumni scholarships. He completed his MBA in Finance from the Indian Institute of Management (IIM) Bangalore

Amit
CEO & Managing DirectorASK Property Investment Advisors
India
Mr. Bhagat Co-founded the Real Estate Private Equity business of ASK Group in 2008. He has experience of more than a decade in the mortgage finance including as National Credit Head for the mortgage division of ICICI Bank. He was also the head of ICICI Property Services and has advised/syndicated over US $ 500 Mn of private equity investments. At ASK, he has raised and manages/advises an offshore and three domestic funds amounting to US $ 500 mn. He has invested in 25 projects in five cities and demonstrated complete exits from 11 projects. Mr. Bhagat is a Chartered accountant.

Amit
Managing DirectorShivarth Projects
India
With over ten years of multi-industry experience, spanning over technology and real estate, I am a new age property developer with an expertise in building world-class business spaces. My focus lies in the areas of leasing of commercial spaces & built-to-suit projects.

Amit
Managing Director and CEONisus Finance
India
Amit Goenka is CEO of Nisus Finance (NiFCO), which manages a USD 30 mn RE debt fund portfolio. He is one of India's leading experts on RE and Infrastructure, appearing in media, industry and focus events. He was the Founder MD & CEO of Essel Finance (ZEE Group) managing AIF RE debt funds, PMS and offshore fund. As National Director- Investments for Knight Frank he transacted over USD 250 mn of real estate in 3 years covering land, residential, office and hotels. He structured NCDs, private equity and debt deals of ~USD 200 mn. He set up and led India's first USD 50 mil. Office yield fund (REIT). Amit has also worked with Ernst & Young, Aditya Birla Group and Investment Dar (Kuwait/Dubai). Amit holds a BE, MBA, MFM & MRICS.

Anchit
Head Real EstateRattanIndia Finance
India
Qualified Chartered Accountant and Real estate Banker with over 18 years of experience across the mortgage, corporate, structured and alternative capital structure for Real estate in India. Career across ICICI Bank, SCB, Altico & RFIN. Successfully managed and build RE structured and credit book of over $1.5 bn +. Currently heading the RE business for RFIN NBFC a Lonestar investee company.

Need help?
WhatsApp Assistance
Monday to Friday - 8:30 a.m. to 6:00 p.m.