Improving the Tenant Experience - All About Amenities?
Wednesday, September 21st
3 - 4pm | British Summer Time (GMT+1)
Join the event by applying for a courtesy membership.
This membership will grant you
free access to our global community
, allowing you to connect with
more than 10K members
, as well as to participate
unlimitedly in our courtesy online events
.
Successful registration
37 people are attending
Credit: mikevanschoonde / Adobe Stock
EVENT MANAGER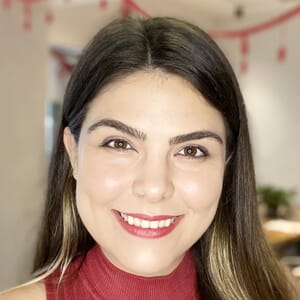 Senior Director, Investor RelationsGRI Club
China
GRI Club's Global Committees set the professional standard for peer-to-peer knowledge sharing in order to identify new trends, capitalise on growth opportunities and aid deal flow discovery worldwide.
Curated purely by members, spanning 80+ countries, and across all asset classes, this global committee meets once per month via zoom to share the current sentiment, investment appetite and debate where the market is going.
Participation is open and welcome to all GRI Club Members, under the wing of the specific committee chapter. Be part of the global dynamic exchange and always be present for the opportune moments in your asset and region.
Improving the Tenant Experience - All About Amenities?
Design-driven Assets - Impressing tenants or not enough?
Investing in Amenities and Value Proposition - How to measure the level of service?
Which amenities have been prioritized over others and why?
Growth Prospects of Co-Living - When converting a space, where to focus attention?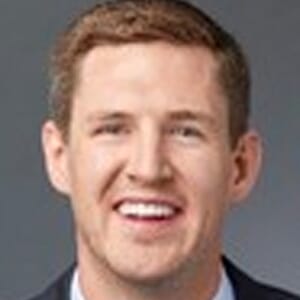 President & COOAkara Partners
USA
Gregg has spent his career operating, investing, and managing institutional real estate in executive roles on behalf of private equity funds, publicly traded REIT's and operating companies. His career has spanned over $5.4 billion of real estate within development, acquisitions, and dispositions. His experience ranges from boards of directors, investment committee member, institutional portfolio management, sourcing/structuring/closing real estate transactions, corporate finance and direct oversight of management operations. Prior to Akara Partners, he served as President of Ollie, co-founded Cedar Hall Partners, Vice President at LaSalle Global Partner Solutions and Vice President at Fortress Investment Group.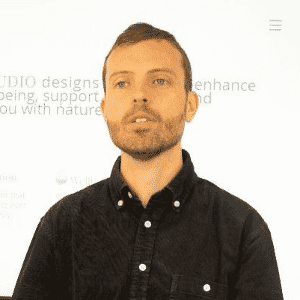 Director at Wellstudio Architecture, Spatial Design Consultant at Conscious ColivingConscious Coliving
United Kingdom
Tom Manwell is a fully qualified U.K. architect, WELL Accredited Professional, Spatial Design Consultant at Conscious Coliving and founder and director of Wellstudio Architecture. Before founding his two current companies, Tom gained experience with a range of award winning practices working on small, medium and large scale residential schemes in London, the U.K. and Europe. During his education and as a practicing architect, Tom has always been passionate about community living and the potential of architecture not only in terms of function and aesthetics but as social construct which facilitates community and wellbeing in its users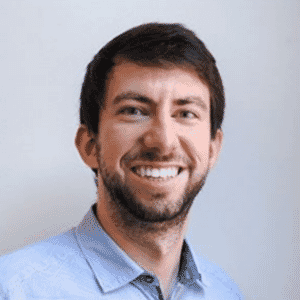 Founder & ChairmanCommon
USA
Brad has repeatedly built successful companies at the intersection of the physical and digital worlds. He is the Founder and Chairman of Common, a leading residential brand and operator that designs, leases, and manages multifamily properties that appeal to today's renters. Previously, he co-founded General Assembly, a pioneer in education and career transformation specializing in today's most on-demand skills. In addition, Brad sits on the boards of Loftium and Playcrafting and is an advisor to a number of companies including Breef, Stacklist, and Arrange.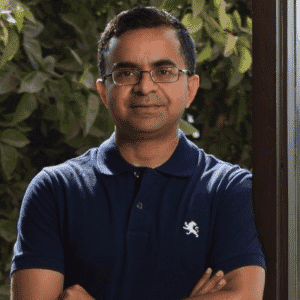 Founder & CEOHooLiv
India
MBA with global management and Strategic planning Recipient of Babson Rising Star Alumni Award Recipient of Babson Global Student Leadership Award President of Babson Entrepreneurship Club Graduate Fellow at F.W. Olin Graduate School of Business Specialties: Expertise and Extensive Knowledge of Healthcare domain, 17+ Years of IT experience, Computer Science graduate.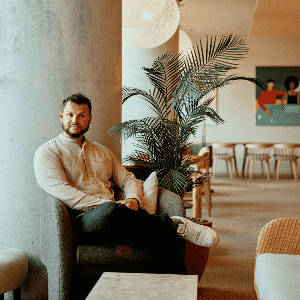 Founding Partnerre:shape
United Kingdom
Jermaine is a co-founder of the Re:shape Living Group, an alternative living sector developer and operator in the UK. Jermaine is responsible for Joint Ventures, planning and development activities, product design and execution, and ESG. Jermaine has worked in Real Estate for over 15 years and is recognised as one of the UK's leading alternative living experts, having co-designed and secured planning permission for 10 co-living buildings, PBSA and hotels worth in excess of £800 million GDV across London and Dublin since 2018. Jermaine is also the founder and chair of the Second Generation Shared Living Consortium (SGSLC), an industry body which exists to progress shared living policy across the UK.
Sponsorship opportunities
GRI eMeetings offers a unique opportunity for companies to raise their profile in front of the most senior executives of the Real Estate industry worldwide.
Contact our team and check the sponsorship and exposure opportunities according to the strategy of your company.

Sponsorship Opportunities
Include your information below to apply for sponsorship opportunities
Successful registration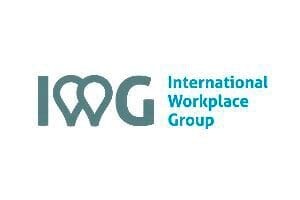 Switzerland
IWG is the leading global workspace provider with more than 3300 business centers across the globe. IWG has built an unparalleled network of office, co-working and meeting spaces for companies to use in every city in the world. Through our network of workspaces, IWG enables businesses to enhance productivity and connect over 2.5 million like-minded professionals.
This event is exclusive for GRI members.