PLU Bioclimatique de Paris
15 people are attending
Credit: Maziarz / Shutterstock
La mise à plat des règles d'urbanisme, proposée par le PLU Bioclimatique de Paris prévoit des mesures qui impacteront fortement l'avenir de l'immobilier. Afin de contribuer à une réflexion sur la meilleure façon de concilier les propositions publiques avec les enjeux économiques et opérationnels du marché, le GRI Club France consolide des groupes de travail qui permettront à ses membres d'analyser, de problématiser et de faire évoluer ces propositions. Les résultats de cette série d'échanges entre les membres du club seront présentés durant le France GRI 2023, les 18 et 19 avril, à Paris.
Tertiaire et Logement
Comment trouver un équilibre à Paris ?
7 février, 09:00 - 10:15
Protection patrimoniale et enjeux de mise aux normes des immeubles
Possible de les concilier ?
9 février, 09:00 - 10:15
Participer à l'évènement
Successful registration
Participer à l'évènement
Successful registration
Devenir Sponsor
Les GRI e-meetings offrent une opportunité unique de visibilité aux acteurs de l'immobilier dans le monde
Contactez notre équipe et renseignez-vous sur les opportunités de Sponsorship

Opportunités de Sponsorship
Successful registration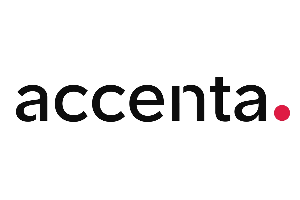 Boulogne-Billancourt | France
Accenta s'attaque à un immense défi environnemental : décarboner le chauffage et la climatisation des bâtiments, qui représentent 10% des émissions mondiales de CO2. Elle est issue de 3 années de R&D au X-Novation Center de l'Ecole Polytechnique. Grâce à des innovations portées par l'Intelligence Artificielle, l'entreprise a mis au point des technologies énergétiques uniques qui rendent accessibles et garantissent aux propriétaires immobiliers une décarbonation drastique du chauffage et de la climatisation. Avec la chaufferie bas carbone et la plateforme d'optimisation d'Accenta, vous chauffez et climatisez vos bâtiments de manière compétitive en divisant par 14 vos émissions de carbone et réduisant vos émissions carbone jusqu'à -95%.

Neuilly-Sur-Seine | France
CMS Francis Lefebvre Avocats is one of the leading international corporate law firms. It is ranked 2nd largest law firm in France by revenue. Its deep roots, unique positioning and highly recognised expertise enable it to deliver innovative, high-value-added solutions in Tax, Business, Corporate and Employment law. CMS provides a wide range of expertise across 19 expert practice and sector areas including Banking and Finance, Commercial, Competition, Corporate, Dispute Resolution, Employment, et

A Global Talent é uma agência boutique de recrutamento dedicada exclusivamente aos mercados Imobiliário e de Infraestrutura. Com um know-how especializado nestes setores, nossa missão é encontrar verdadeiros talentos capazes de transformar sua empresa.
This event is exclusive for GRI members.