Light Industrial and Logistics Real Estate Rental Growth continues to delight investors, resilient in spite of Covid. Yet, as demand far outstrips supply across all major cities and pushing rents further upwards, what does the future hold for portfolio management, development and pricing? What demands will post coronavirus tenants place on assets and how can we plan a sustainable tenant mix for urban logistics and industrial?

A dynamic 2 part series where everyone participates. Senior Investors, Owners, Developers, End Users and lenders of the logistics and its sub-sectors will gather for a collegial conversation to better map asset resilience, prices and tactical JVS, M&As. By invitation only, the value is to join peers to better understand capital, dealflow and development of the sector with candid insights, behind closed doors.

eMeetings are available to members only If you would like to join our members please submit your interest.
Online Discussions
Wednesday, 10th June | 14:00 - 15:15 | British Summer Time (GMT+1)
Global Benchmarking & Asset Class Resilience
Overcashed, overhyped or best game in town?
Covid & The "New Normal"  - Assessing the macro drivers for the sector
Investors' Trajectory Post Covid - Is there a new value in Core?
Pricing, Values & Demand - Which sub sectors will prove most resilient?
Understanding Consumer & Tenant Demands
Rental Growth Expectations Post Coronavirus -Is the optimism misplaced?
Country Specific Benchmarking & Value Hunting
Submit your interest (Non-members)
Participation is restricted to Club Members and eMembers.
If you would prefer to contact us by email, please send to [email protected].
Our team will get in touch with you soon to confirm your participation
Thursday, 11th June | 14:00 - 15:15 | British Summer Time (GMT+1)
Urban Logistics & Light Industrial Growth
Demand joyride or supply jam?
Urban Logistics Post Covid Demand - E-Commerce and last mile best defensive move for all?
Growth Synergies - Rent & speculative development 
Developing Last Mile - Location vs customer expectations
Urban Demand & Pricing Competition - What does a sustainable city tenant mix look like?
Repositioning Distressed Retail into Light Industrial & Logistics - Golden opportunity?
Institutional and Private Real Estate Appetite - Only for City Centres?
JV's and Cross Border Deals - Urban logistics exposure best win?
New Tech Contributing To Supply Chain Growth & Innovation
Submit your interest (Non-members)
Participation is restricted to Club Members and eMembers.
If you would prefer to contact us by email, please send to [email protected].
Our team will get in touch with you soon to confirm your participation

Richard
Group CFOCTP Invest - Headquarters
Czech Republic
Richard Wilkinson joined CTP Invest in 2018 as Group CFO and brings over 30 years of experience in real estate finance, asset management and executive oversight from his previous posts at Erste Bank. Richard's unique central European experience guides his vision for CTP's stable growth plan to reach a portfolio size of 10 million m2 across the 7 CEE countries where CTP is active. Since joining CTP, Richard oversaw the first sale of a portion of CTP's portfolio of the portfolio to a 3rd party, and organized the largest industrial real estate refinancing in CEE history.

Simon
Chair Industrial Logistics UK, Cont. EUCBRE - St Martin's Court UK
United Kingdom

Alistair
CEOClarion Partners Europe - London
United Kingdom
Mr. Calvert is CEO of Gramercy Europe Limited, which was formerly ThreadGreen Europe. Mr. Calvert established the original ThreadGreen business in 2006, launching its first fund in 2007, and subsequently selling the business to Gramercy Property Trust in December 2014. Simultaneously with Gramercy Property Trust being acquired by Blackstone in October 2018, Gramercy Europe became an independent fund manager through a management buyout from Blackstone. Under Mr. Calvert's leadership, Gramercy Europe has transacted on more than £2.2 billion of logistics and light industrial property in the past 4 years.

Anshul
Managing DirectorWelspun One
India
Anshul is the Managing Director of Welspun One Logistics Parks, an integrated fund, asset and development management organization to deliver large format, institutional Grade A warehousing and industrial parks in key micro markets across India. Anshul Singhal founded One Industrial Spaces and in July 2019. On December 01, 2019, Welspun Promoters acquired a majority stake in the company, re-branding it to Welspun One Logistics Parks. From 2014 to 2019, Anshul was the Director & CEO of Embassy Industrial Parks (EIP), a joint venture between Warburg Pincus and the Embassy Group.

Artie
Partner & Chief Investment OfficerNVELOP Real Estate
United Kingdom
Artie is the Chief Investment Officer of NVELOP Real Estate, a business which he co-founded in 2019. Prior to co-founding NVELOP, Artie spent 10 years in real estate advisory and investing at Macquarie Group where he was Managing Director and Head of Real Estate in Europe (2009-19). At Macquarie, Artie was involved with over €30 billion of real estate transactions across Europe and Asia Pacific, largely in logistics and industrial real estate.

Artur
Head of Capital Markets EuropePanattoni Europe - Poland
Luxembourg
Artur Mokrzycki holds the position of Head of Capital Markets Europe. Artur is responsible for investor management and relationships including capital sourcing and structuring for the Panattoni platform across Europe. Artur Mokrzycki has 20 years experience in the real estate investment management. He joined Panattoni Europe from AEW Europe where he held various positions including Managing Director for Central Europe and fund manager. In these capacities he was responsible for debt and equity raising, acquisitions and management of a € 1,3 bn real estate portfolio. Artur is civil engineer, graduate from Polytechnique Cracow, Ecole des Ponts et Chaussées in Paris and holds a MBA from HEC Paris.

Ekaterina
Co-Founder & CEOMirastar
United Kingdom
Ekaterina is a CEO and Co-Founder of Mirastar. Mirastar is a new specialist pan-European developer, investor and manager of big box logistics assets established by Ekaterina Avdonina, CEO, and Anthony Butler, CIO, in a joint venture with M7 Real Estate. From 2010 to 2018 Ekaterina was with Delin Capital Group focused on real estate investments and raising debt and co-founded DCAM. Previously, Ekaterina was with ING Real Estate in the Netherlands. Prior to ING, Ekaterina was with GVA in Moscow focused on the execution of development projects. Ekaterina graduated with a MSc. in Real Estate from Cass Business School and received a degree in Corporate Finance and Accounting from the Finance Academy under the Russian Government.

Jai
co-CEO & Country Head, IndiaESR
Singapore
Jai Mirpuri has over 17 years of real estate investing and funds management experience across various geographies and asset types. He has spent the last 13 years in Asia with ESR across Japan, China and India. Since 2017 he has co-headed the India platform at ESR building a full stack team of over 70 professionals and a portfolio of close to 20 million sq. ft. Prior to ESR, he was part of the IBD at Deutsche Bank (Singapore) & Capital One Bank (USA). He has an MBA from INSEAD, a B.Tech & M.Tech from IIT Bombay and speaks Japanese (fluent) & Mandarin (basic).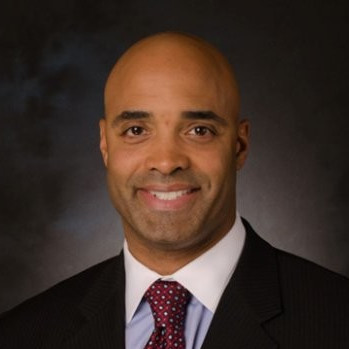 James
PrincipalCardinal Industrial
USA
Mr. Freeman is responsible for investment strategy, acquisitions and business development, which includes market research, deal sourcing, capital sourcing, establishing and maintaining relationships with joint venture partners and ensuring successful investment execution. Prior to Cardinal, Mr. Freeman was Senior Managing Partner for Evolution Real Estate Partners, a subsidiary of Evolution Financial Group (EVO), a $1 billion+ AUM investment advisory firm. Prior to EVO, Mr. Freeman was Vice President, Business Development for Wyndham Hotels & Resorts a global hospitality company with a $10 billion market cap. Mr. Freeman graduated with a B.A. from Princeton University, and attended New York University's Schack Institute of Real Estate.

Mauro
PresidenteGLP - Global Logistic Properties Brazil
Brazil

Patrick
Managing DirectorErste Group Bank AG
Austria
Mr. Patrick Zehetmayr is Head of Group Commercial Real Estate at Erste Group Bank AG. Prior to that, he was a Member of the Board at Immorent AG. He had experiences at Erste Group Bank AG as Head of Relationship Management for the Group Larges Corporates Business, Head of Debt Capital Markets, Treasury and as a Trader for Fixed Income Derivatives. He speaks English and German.

Marcelo
Head of LogisticsREC
Brazil
Head of Logistics and Portfolio Manager at REC Gestão, Marcelo has almost 30 years of experience in investment banking, private equity and real estate. Marcelo founded and was CEO of NAI Brazil/Engebanc Real Estate. In November 2018, he sold the operations with almost 50 employees to an international competitor. Previously Vice President for South America – Capital Markets and V&A at Cushman & Wakefield, Marcelo was also a Partner and Director at MaxCap, a PERE company; Associate Director – M&A at UBS Warburg and an Investment Analyst at ABN Amro's Asset Management division. Marcelo also serves as a Board Director for Shopping Vitória and holds a Bs in Economics from the University of São Paulo (FEA-USP).

Aloke
CEOAscendas First Space Development Management Private Limited
India
Mr Aloke Bhuniya is the Chief Executive Officer of the Ascendas-Firstspace platform. Aloke brings with him 17 years of experience across Real Estate Investment & Development, Private Equity and M&A Transactions across industries in India. Previously, Aloke has spent over 9 years in Everstone group, managing the various initiatives of the group in real estate, which included IndoSpace and Everstone Capital. As Managing Director of IndoSpace Capital Advisors, Aloke was responsible for investment to develop Industrial Real Estate in India. His responsibilities included identifying investment opportunities, monitoring developments, achieving financial closure and exiting projects after development and leasing.

Anita
FounderAS Real Estate
Netherlands
Founder of AS REAL ESTATE since 2020, a pan European advisory for Logistics & Industrial real estate, connecting developers, investors, owner-occupiers and advisors with cross border capital. Anita was previously Head of Logistics & Industrial Europe at BNP Paribas Real Estate, responsible for coordinating investment activities for the company in the sector and working on pan European and single country transactions. Prior to this, Anita was Director European Valuations at Prologis in Amsterdam, responsible for all valuation related workflows across Europe. Anita worked earlier with Knight Frank in London in the European Valuations team and qualified as MRICS with Savills in Exeter in the residential development department.

Ben
PresidentPrologis - Europe
Netherlands
Ben Bannatyne is president of Prologis Europe and chairman of the company's European Management Executive Committee. He is responsible for Europe's leading logistics real estate platform, which comprises 17 million square meters across 12 countries, as of 30 June 2019. Previously, Ben served as the company's managing director and regional head for Central & Eastern Europe – a role which he held for more than seven years - with overall responsibility for the Czech Republic, Hungary, Poland, Romania and Slovakia. Ben joined Prologis in 2008 from JLL where he was managing director for Central Europe. An accomplished leader, Ben brings significant real estate knowledge and expertise with more than 25 years' experience.

Ben
Head of Capital Markets UK & MLEMEADHL - UK
United Kingdom
Ben is an experienced property professional having worked on both the principal and advisory side of the commercial property markets in the UK, Europe and within the Emerging Markets. He has a deep knowledge of fund and asset management (UK and Europe) and investment management (UK, Europe and CEE region). Within the Emerging Markets, Ben has managed equity and debt funds and sought to develop and attract new business opportunities globally through mergers and acquisitions.

Charles
Head of Real Estate EuropeXPO Logistics
France
Charles is a chartered surveyor who has been working in the industrial, logistics and technology sectors of commercial real estate for the last 28 years across Europe, Middle East and Africa. He has worked for several international companies including Deluxe Entertainment, SEGRO, General Electric and Walt Disney and for the last 18 months has been with XPO Logistics where he heads up Real Estate for Europe. Leading a team of ten people he manages over 4.5 million square metres of logistics and transport space in 15 countries.

Emmanuel
Emmanuel
Van der Stichele
CEOMileway
Netherlands
Mr. Van der Stichele has more than 20 years of experience in real estate and finance. Prior to Mileway, Emmanuel worked at Goodman for nearly eight years as a member of the European management team and board member of the management company of the Goodman European Partnership. Previously, he was a London-based member of Credit Suisse's (formerly DLJ) real estate private equity and debt financing groups. He has also worked for JP Morgan in several corporate finance roles in Brussels, New York and London.

Jay
Managing PartnerBrookfield Office Properties - CA
USA
Mr. Cornforth has over 25 years of real estate experience and joined Brookfield in late 2013 from Prologis where he was President, East Region, overseeing an operating portfolio of 92 million sq. ft. and a development land bank in excess of 30 million sq. ft. He previously worked at AMB beginning in 2003 prior to the AMB/Prologis merger in 2011. For most of his career Mr. Cornforth has focused on the industrial warehouse space beginning with Cabot Industrial Trust and its successor company, Cabot Properties, where he was an SVP and held national development duties. He also worked at AEW Capital Management in various roles as VP Portfolio Management and Investments.

Mark
Founding PartnerCaisson Investment Management
United Kingdom
Mark is a founding partner of Caisson and sits on its Management Committee which oversees the overall business direction of the firm. Mark oversees Asset Management. Mark commenced his career with Houston Lawrence, the specialist Covent Garden surveying firm, in 1993 he was involved in the development of Industrial Securities, a joint venture between Houston Lawrence and Marcol specialising in development and asset management of industrial properties throughout the UK. Mark joined The iO Group (subsequently TeeslandiOG, now Valad Property Group) in 1998 to work in the UK asset management team progressing in 2001 to the establishment of a European Asset Management platform.

Paul
ChairmanClarion Partners Europe - London
United Kingdom
Mr. Graham FRICS has over 30 years' international experience in the real estate logistics sector. Prior to joining Gramercy, Paul headed real estate at DHL, the world's largest logistics provider, for the region Europe, Middle East and Africa. He led a front line team of 80 people with responsibility for around 3,000 facilities in 100-plus countries. Paul brings substantial occupational and business experience to Gramercy.
Submit your interest (Non-members)
Participation is restricted to Club Members and eMembers.
If you would prefer to contact us by email, please send to [email protected].
Our team will get in touch with you soon to confirm your participation
Participation is restricted to Club Members and eMembers.
If you would prefer to contact us by email, please send to [email protected].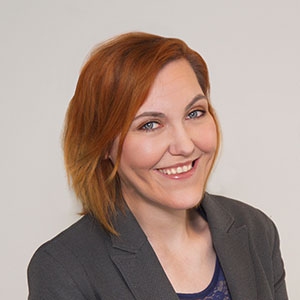 Kirsty Stevens
Kirsty Stevens
Global Head, Content & Production | Senior Director, UK Accounts
GRI Club
0787150599
12 years experience within conference production in infrastructure, tax, finance and real estate. Previously working with RICS for four years helping drive the global CPD rollout. I have been with GRI Club for over 4 years, from Sales Director, UK Markets Director, Content Director and now as Global Head of Content with Sales Specialty within our Europe and USA markets. Ask me about our European events,asset class specialisms and connecting wtih investors globally. BA Hons in Philosophy from Kings College London, hobbies include Rugby, Theatre Production and Time Out Tastemaker.

Need help?
WhatsApp Assistance
Monday to Friday - 8:30 a.m. to 6:00 p.m.