Private, collegial conversations reserved only for GRI Chairmen's Retreat Members (immediate No.1 or 2 in command of significant real estate organisations) and their invited guests.
We convene on the last Friday of each month to discuss frankly pricing, disruptive and structural demands on real estate across all assets, risk profiles and regions, in a living format with a bunch of friends.
The agenda for each meeting is set and curated by our Retreat Constituents, to keep the focus on the challenges and opportunities on a peer level.
GRI Retreat Talks (July eMeeting)

Alexey
CEOAB Development
Russia
AB Development has been successfully operating on the commercial and residential real estate markets in Moscow and Saint-Petersburg. Being a CEO of the company, Alexey Blanin has 20 years of experience in development, he has developed more than 1 mn sqm of quality commercial and residential projects with a total budget exceeding USD 2 bn and net operating income amounting more than USD 500 mn. Alexey started his career in well-known international development company Hines. In 2005-2009 Alexey headed Horus Capital, one of the major players of Moscow commercial real estate market.

André
Partner & CEOHedge Investments
Brazil
Andre is the CEO and CIO of Hedge Investments, an Asset Management Company founded in 2015 that manages Real Estate Investment Funds (FII), Private Equity (FIP), Hedge Funds (FIM) and managed accounts for institutional investors. Previously, he was a co-founder and senior partner of Hedging-Griffo, from 1983 to 2006, and an MD at Credit Suisse Hedging-Griffo from 2007 to 2016. He was also the chairman of the Real Estate Consulting Committee at B3 and a member of the Real Estate Financial Products Committee at ANBIMA.

Audrey
Head of Investor Relations (Funds)Kennedy Wilson
UK
Audrey Klein is the Head of Fundraising for Kennedy Wilson Europe. Prior to this she held Head of Fundraising roles at several firms but is best known for starting the European business out of London for the Park Hill Real Estate Group, a Division of Blackstone, which she ran for 9 yrs. Prior to joining Park Hill, she ran her own business for 5 yrs marketing alternative asset funds across all asset classes including private equity, real estate and hedge funds to European investors comprised of pension funds, banks, family offices and high net worth individuals. She is a graduate of Northwestern University's Kellogg School of business where she received an MBA, and is also a graduate of Emory University with a degree in Economics.

Christo
Founder & CEOLion's Head
Bulgaria
Christo Iliev is an entrepreneur with over 25 years of experience in real estate. He is a co-founder of Lion's Head Investments, a regional commercial property investor and asset manager. Christo is also the founder of AG Capital – the largest Bulgarian group of companies with real estate investment, development and asset management capabilities.He is an alumni of Harvard Business School and holds a PhD degree in Real Estate Investments. He is also RICS and YPO member.

Christoph
Global Head RECredit Suisse Asset Management
Switzerland
Dr. Christoph Schumacher has been appointed as Global Head Real Estate at Credit Suisse Asset Management as of June 1, 2017. Christoph served as Managing Director at Union Investment Institutional Property GmbH, Germany, in charge of the Institutional Business and a member of Union Investment's Real Estate Investment Committee. In January 2016, he became spokesman of the board of the German Property Federation "ZIA Region Nord". From 2005 to 2011, Christoph worked for Generali Real Estate, in Cologne, Luxembourg and Paris. Prior to that he was a lawyer for Linklaters in Berlin and London. He was previously a personal advisor/office manager to the minister of finance in Berlin.

Dan-David
CEOGolla Capital
Germany
Dan-David Golla is one of the leading impact investment experts in Germany for investments in social infrastructure and demographic trends. As a pioneer, he constructed one of the first institutional investment funds for nursing homes and assisted living in Germany. With the foundation of AviaRent Capital Management S.à r.l. he established the company as the market leader in this asset class in Germany. During his time as CEO he also initiated the first and one of the largest investment funds for furnished apartments in Germany. Dan-David Golla decisively shaped the market and the concept of the new form of living, Microapartments. He also developed the largest kindergarten portfolio in Germany.

Davide
Managing DirectorRisanamento
Italy
Since 2009 he is Managing Director of Risanamento S.p.A, a property and development Company with €1 bln of assets under management. He was CEO of Immobiliare Cascina Rubina owning Sesto Project designed by Renzo Piano for 963.500 sqm and is still CEO of all the subsidiaries of the Group. He sold assets for € 3.0 billion: Paris properties' portfolio for €1,5 billion, a prestigious building in New York for €0,4 billion and other Italian assets. He is also the CEO of Milano Santa Giulia Spa, owner of Milano Santa Giulia mixed-use Development Project in Milan - 440,000 sqm to be built. Previously, he headed the Real Estate Development by IPI (Fiat Group), being Director of the subsidiaries.

Eduardo
PartnerCastlelake
UK
Mr. D'Alessandro is a partner at Castlelake, responsible for non-performing loan and real estate investment opportunities in southern Europe, the United Kingdom and Ireland. Mr. D'Alessandro is also a rotating, voting member of the firm's Investment Review Committee. He joined Castlelake in 2011 and became a partner in 2017. Mr. D'Alessandro leads the firm's investment approach to Spanish land banking and is also responsible for its strategy in Portugal, Italy and Greece, the United Kingdom and Ireland. His expertise also includes direct asset and non-performing loan opportunities Germany and Eastern Europe.

Edward
Chairman/ President and CEOMedical Properties Trust
Luxembourg
With deep experience in healthcare real estate and finance, Ed Aldag launched Medical Properties Trust in 2003 as the world's only real estate investment trust focusing exclusively on hospitals. Today, company assets approach $10 billion and the number of hospital beds owned exceeds 32,000. A business and finance graduate of the University of Alabama, Ed serves on the boards of Children's of Alabama, the Alabama Children's Hospital Foundation and Nareit (the National Association of Real Estate Investment Trusts). He also is a guest lecturer at the University of Alabama and the University of Alabama at Birmingham (UAB).

Edward
Founder & CEOCale Street Partners LLP
UK
Ed is the Founder and CEO of Cale Street Partners LLP ("CSP"). CSP is a European focused property investor providing senior and mezzanine debt as well as joint venture equity capital. CSP was founded in 2014 and seeded with €1.1 billion from a sovereign wealth investor with a long term, patient approach to investing. Prior to founding CSP, Ed enjoyed a 23 year career at Goldman, Sachs & Co., where he held a variety of leadership positions including Global Head of the Real Estate Principal Investment Area and Co-Head of European Merchant Bank. He also served as Chairman of the Global Real Estate Investment Committee and on the European Management and Mortgage Capital Committees.

Florian
Senior MDNorthwood Investors International Limited
UK

Gregorio
Managing PartnerTC Latin America Partners
USA
Gregorio is the Founder and Managing Partner of Terranum Capital, a specialized Latin American alternative asset management firm with offices in Bogota, Lima and New York. Terranum Capital invests in residential and retail RE projects in Colombia, Peru, Brazil and Mexico. Prior to Terranum Capital, Gregorio was Managing Director and Head of Emerging Markets at Och-Ziff Capital Management, Portfolio Manager at Rohatyn Group (TRG) and worked at Spinnaker Capital. Gregorio has served on the boards of various Latin American companies and has been recognized by the World Economic Forum for his work with developing countries. He holds a B.A. in Business Administration from (ITAM) and received his M.B.A. from Columbia University Business School.

Gustavo
DiretorAkylas Patrimonial
Brazil
Gustavo Nicolau is an economist graduated from PUC-SP and executive MBA from Ibmec (Insper). He was financial manager of an electrical engineering company with operations in infrastructure, shopping centers, hypermarkets and industries in Brazil, Argentina and Uruguay. He was also financial and administrative consultant for companies related to the real estate industry and family office, focusing on strategic, corporate and succession planning areas. Developed a residential development in partnership with a major player in the real estate market and established Akylas Patrimonial in the real estate development market.

Ian
CEO & FounderAdderstone Group
UK
Ian Baggett (BSc (Hons) PhD) - is the CEO founder of Adderstone Group property development organisation, based in Newcastle upon Tyne. Adderstone Group was founded in 1999 and is now one of the UK's fastest-growing privately owned property businesses. Adderstone Group invests in and develops residential and commercial property, mainly in the North East of England. We are looking forward to forging direct relationships with funds or private investors seeking value in the north of England. We also now have a London office providing great value development management and construction contracting services from our North East cost base to the London market.

Ilyas
COOQuadrum Global
UK
Ilyas Aslam is Chief Operating Officer at Quadrum Global and has been there since Quadrum's inception in late 2013. Ilyas has over 18 years' experience working within the investment and real estate sectors. During this time Ilyas has held various senior positions. He has established and maintained international offices as well as multi-jurisdictional corporate structures and has also managed numerous cross-border debt projects. He is a finance professional with broad Director level experience of both pan-European corporate & investment structures as well as in wider jurisdictions.

Jared
Head of AcquisitionsMaya Capital
UK
Jared Hart joined Trophaeaum in 2018 as Managing Director. Prior to this we was with Thor Equities, leading the company's European expansion with an investment strategy aimed to focus on well-located properties where there is an ability to enhance value by way of rental uplift or redevelopment. During his career he has acquired approximately 2+ billion euros of assets in Europe.

Jay
Managing Director, Head of EuropeQuadReal
UK
Jay Kwan joined QuadReal as Managing Director, Head of Europe in February 2018. His focus is on building the international portfolio, with an emphasis on investing in Global Cities in the U.K. and Europe. Jay was formerly an MD at TPG Real Estate, the real estate investment group of private equity firm TPG, specifically focused on European investments. Prior to joining TPG in 2016, Jay was a Partner at Grove International Partners (formerly Soros Real Estate Partners), where he spent 13 years investing in three continents across all asset classes at both the corporate and asset level. Jay began his career at Lehman Brothers Real Estate Partners in New York in 2001. Jay graduated with a BA in Economics and Political Science from Columbia NY

Jon
Head of European Real Estate DebtMan GPM
UK
Jon Rickert is Head of European Private Debt at Man Global Private Markets ('Man GPM'), focusing on commercial and residential real estate debt. Prior to joining Man GPM in 2019, Jon was a managing partner at Renshaw Bay, which was later sold to GAM. Before that, he spent 15 years at JPMorgan, where he was one of the original members of their direct origination team, served as head of the real estate structured finance business in EMEA and ran both the EMEA special situations investing business and the UK residential mortgage business. Jon holds a BA in Economics from Vanderbilt University and a Juris Doctor degree from the University of Louisville School of Law.

Jon
CEO & Managing PartnerV4Partners
USA
In early 2018, established V4 Partners to invest and advise in real estate opportunities. Presently, a senior advisor to: Resolution Recovery Partners, Spring 11, Revetas Capital Partners, West Dallas Investments, and others. General Partner in the development of mixed-use properties in Fairfield County, Connecticut. From 2014-2018, founded Cantor Real Estate to build a real estate asset management business. From 2010-2014 founded Ranieri Real Estate Partners as a merchant bank and asset manager. Former Global Head of Commercial Real Estate for Deutsche Bank (1997-2010). During that time was a senior partner on the Deutsche Bank Global Banking Group Executive Committee.

Joseph
CEOThor Equities. LLC
USA
Joseph Sitt is Chairman & CEO of Thor Equities Group, a leader in the global institutional real estate industry with divisions currently spread across three continents and a focus on subniche asset classes. Founded in 1986, Thor Equities Group owns prime assets in the United States, Europe, and Latin America, with portfolio transactions and a development pipeline spanning 50 million square feet in excess of $20 billion. Thor has achieved status as a pioneer across various asset classes and the firm specializes in investing in and restoring iconic luxury assets around the globe, specifically the 200-year-old Burlington Arcade in London, the historic Phelan Building in San Francisco, and prized Palmer House Hilton in Chicago.

Keith
Managing Director & Senior PartnerPatron Capital
UK
Mr. Breslauer is the Managing Director of Patron Capital (including Patron Capital Captive Fund, Funds I–V). Total capital under management represents approximately €3.4 billion and focuses on investments in European companies and assets associated with property related activities. Mr. Breslauer is active as a Patron of numerous charities. He has an MBA degree from University of Chicago and a BSc degree from NYU School of Business. He is an experienced Alpinist and Skier. Lars
CEOLEG-Immobilien-Group
Germany
Lars von Lackum joined LEG Immobilien AG as Chief Digital Officer January 1, 2019 and took over as Chief Executive Officer of the Group on June 1, 2019. He was previously with ERGO Group, Munich RE's primary insurance operations, as Chief Executive Officer for the Global LPI activities. Before that, Lars was Deputy CEO and CFO of Corpus Sireo Group and responsible for all private equity clients of the firm. Lars is a graduate of the university of Cologne, is a German Tax Consultant and holds an US CPA.

Luis
ChairmanGrupo Lar
Spain
Luis Pereda Espeso is Executive Chairman of Grupo Lar, a Spanish developer and investor currently active in Europe and Latin America, and manager of Spanish REIT Lar España Real Estate. Luis has a BA in Law and a BS in Econometrics from the University of Madrid, and postgraduate degrees from IESE, MIT and Harvard. He is Professor of Management at the Instituto de Empresa in Madrid, Advisor to the Board of Grupo Barceló and Member of the Advisory Board of GED Fund Management.

Manoj
Corporate ChairmanRMZ Corp
India
Manoj Menda is the firm's Corporate Chairman. He leads the firms Executive Committee and sits on the Investment Committee. Responsible for the strategic client and business relationships globally. He contributes to business development and transaction strategy. He serves on the Investment and Advisory Committees of all RMZ private fund programs. Founder and Trustee of RMZ Foundation whose vision is to actively contribute to the social and economic development of the communities in which we operate.

Mohamad
CEOSFO Group
UK
Mohamad is CEO of SFO Group, leading the firm's direct investments in private equity and real estate in addition to its global advisory services. Mohamad serves on the board of directors of SFO, and is a member of the firm's Investment and Executive Committees. Since joining SFO in 2013, Mohamad has established the firm's platform, resulting in the acquisition and management of over $1 billion of real estate investments across various stages, asset classes and geographies. Mohamad has over 15 years of experience in real estate investment and asset management. He spent the early part of his career at JLL and GulfMerger advising institutional investors and family offices on cross border transactions including M&A.

Neil
Managing DirectorInvestcorp
UK
Neil Hasson joined Investcorp in 2016 from Macquarie Group, where he was responsible for the firm's European real estate lending business. Prior to Investcorp, Mr. Hasson spent seven years at Citi Property Investors, where he was Head of Europe and Chief Investment Officer of CPI Capital Partners Europe. He started his career at Goldman, Sachs & Co., followed by four years at Donaldson Lufkin & Jenrette where he was a Managing Director. Mr. Hasson holds a degree in Electrical Engineering from the University of Cape Town and a MBA from The Wharton School, University of Pennsylvania.

Ole
Managing PartnerNordstar
UK
Ole is Managing Partner of Nordstar, working companies and clients on growth strategy, taking active roles to help shape their future. Prior to founding Nordstar, Ole was MD, Global Strategy and Head of Asia at WeWork, and prior to that MD International at Airbnb leading the Asia-Pacific region as well as Northern Europe. Ruch has a broad track record investing in and advising growth companies on their international operations and expansion. Ole Ruch also serves on the board of Fredensborg, the 3rd largest residential owner-operator in Europe, with over 100,000 residential units and a GAV of ~12b EUR, as well as on the board of Antler, an early stage global venture capital platform.

Pauline
CEOGreyfriars Investments
UK
Former Corporate Banker who rose to Executive level before leaving the industry in 2006. Led two high performing transacting teams that became market leaders in PFI and Real Estate. Member of the Bank's Credit and Investment Committees and held Board positions in Housebuilding, Real Estate and Hotel & Leisure sectors. Became CEO of a pan European Property Company where she implemented a major restructure before moving to set up the UK office for a European Private Equity company. Formed Greyfriars in 2008 as a co-investing advisory business, working with US funds and HNWI sourcing debt and equity opportunities in the UK Real Estate sector. Greyfriars were the lead financial advisor on the delivery of a £300M Regional PRS portfolio.

Pedro
ChairmanSiLCOGE
Portugal
Pedro Silveria is the chairman of SILCOGE, Group SIL's main development company, was founded in 1949. SILCOGE is currently developing over 250000 sqm of property in greater Lisbon area

Philipp
Managing DirectorCastlelake
UK
Philipp has 20 years' experience in real estate and NPL principal investing across Europe. He joined Castlelake, a global private investment firm with AUM of c. USD15bn, in 2017 and acts as Co-Head of the European Assets Team. Prior to his current role he was a Partner at Benson Elliot where he started in 2009. Previously he was an Executive Director at Goldman Sachs, managers of the Whitehall Funds within the real estate principal investment area (REPIA). He started his career with Goldman Sachs in London in 2000 and played a leading role in the acquisition of over €6.0 billion of property assets.

Raj
Corporate ChairmanRMZ Corp
India
Raj Menda is the Co-Owner & Corporate Chairman of RMZ Corp. RMZ Corp is one of the most successful South Asian real estate development firms, with an unmatched portfolio in India. The organization has developed, acquired or holds an interest in over 24 M sft. of commercial properties. Its prestigious and prolific portfolio includes over $ 3 billion in real estate assets. Headquartered in Bangalore. At RMZ, we are constantly thinking about the Future. This time it's about the Future of Space and we have chartered our course to look at creating communities. In our new manifesto we are using technology coupled with experiences to build connected communities in our spaces.Raj is the first Indian to be on the Jury of the ULI Awards

Robert
Partner, Head of Real EstateEQT Partners
UK
Mr. Rackind joined EQT Partners in January 2015 and is Partner and Co-Head of EQT Real Estate. Prior to joining EQT Partners, Mr. Rackind was co-founder and Managing Director of Wainbridge Limited, a private real estate investment, development and asset management company. Previously, he held management positions for leading real estate investment, development and private equity companies where he was responsible for investing in and developing in excess of 500,000 sqm of commercial and residential space in cities such as London, Paris, Milan & Helsinki.

Rui
Chairman & CEOInogi Asset Management
Portugal
20 years of Real Estate experience. Former CEO of Amorim Imobiliária, the largest RE company in Portugal (1998-2006). During his tenure as CEO, created an asset value of €1.5 billion both in commercial RE and innovative residential: • 2006 - 1st company awarded and certified sustainable management real estate company/ Top 3 company, higher value added to equity • 2007 - The total assets value in balance sheet €1.5 billion and a pipeline of €900 million. Company sold for €500 million net equity profit for shareholders • 2008/2016 - Advisor and investor in various turnaround and distressed asset portfolio/ Develop boutique private investment RE luxury assets • 2017 - Acquisition of INOGI Asset Management Setting Up Portugal RE Fund

Sameer
PartnerCale Street Partners
UK
Sameer Dalamal is a partner at Cale Street Partners, a real estate investment and finance firm focused on Western Europe and North America. Since its inception in 2014 Cale Street has raised €3.6 bn from a single sovereign wealth investor and has provided innovative structured debt and/or equity capital solutions to investors, operators and developers in 8 countries across nearly every major real estate asset class. Before joining Cale Street, Sameer spent 10 years at Och Ziff in London, where he was most recently the head of European commercial real estate credit. Prior to that Sameer was at Deutsche Bank in the European commercial real estate group for 6 years.

Tyler
CEOSeaforth Land
UK
Tyler is the Founder and CEO of Seaforth Land, a London specialist investment manager that partners with institutional capital. He has 30 years of global real estate experience including 20 years in Asia working through both the Asian Financial Crisis and the Global Financial Crisis. Tyler has worked in property development, advisory and investment banking, principal investment, and investment management and has lived and worked in North America, Asia and Europe. He has a deep knowledge and understanding of sovereign and institutional real estate investors. Tyler was listed in the "Estates Gazette 2014 Power List 50" as one of the 50 most influential people in the UK property industry.

Yuri
Board MemberWainbridge
UK
Yuri Babin is aChief Investment Officer and Head of Capital Markets for Wainbridge International. Prior to that he was a Director of Strategic Partnerships at Russian Direct Investment Fund, a $40 billion sovereign wealth fund of the Russian Federation. Before that he spent more than 10 years as an investment banker in London with J.P.Morgan and Morgan Stanley. He holds Bachelor of Laws degree from Moscow State University, LL.M. from Cornell Law School, andMBA from Insead.

Zsolt
Global Head of Real Estate and CO-CEOPictet Alternative Advisors
Switzerland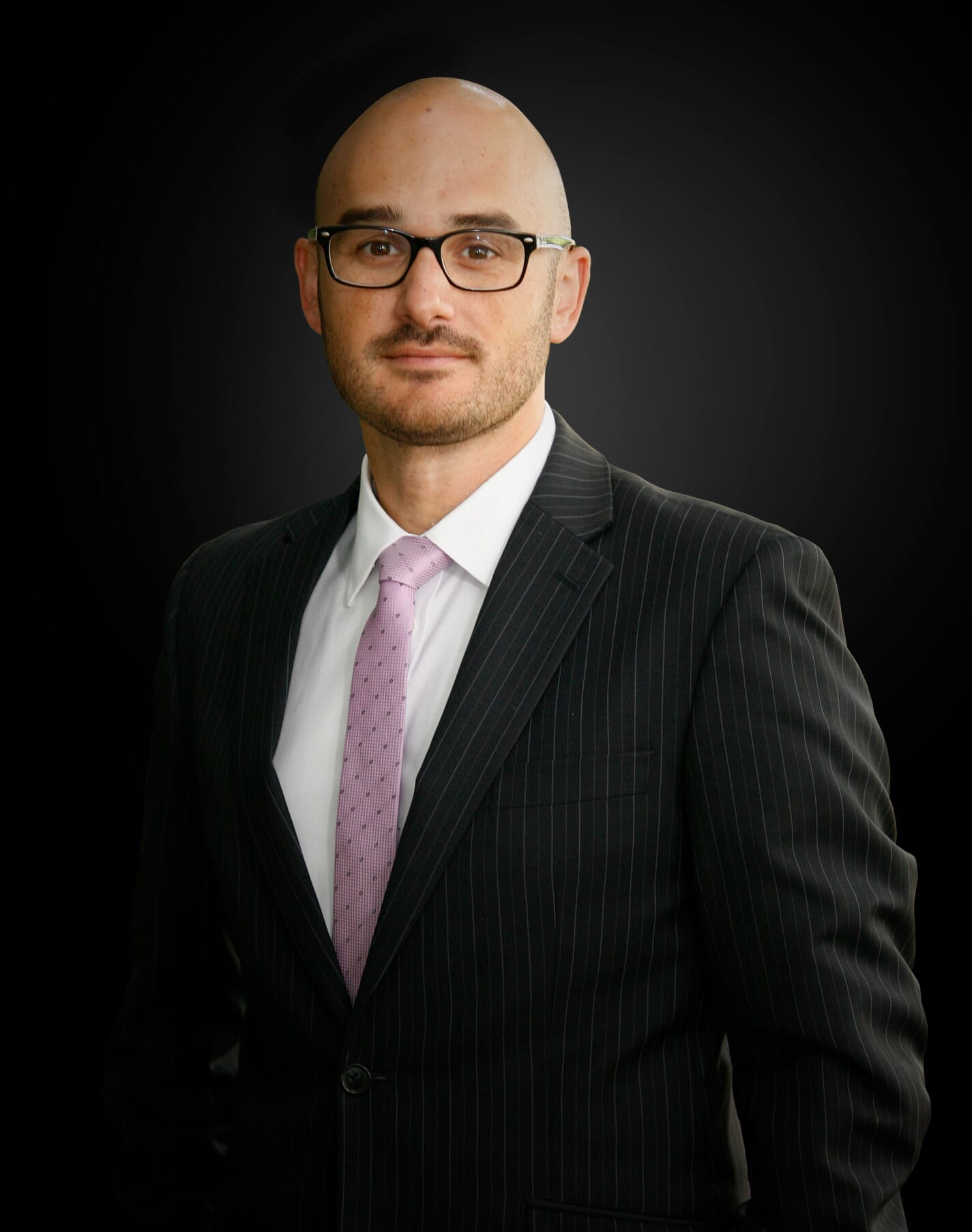 Gustavo Favaron
Gustavo Favaron
CEO
GRI Club
1
+55 19 9976 731 43 +44 7595 925
+55 19 3203 0637
Gustavo Favaron is global CEO and Managing Partner of the GRI Group, present in more than 20 countries with the mission of connecting leaders, fostering relationships, disseminating knowledge and contributing to the generation of real business opportunities in the real estate and infrastructure sectors. He is the originator of the club format which has boosted GRI's widespread expansion since 2013. Under his remit are the six GRI Group companies: GRI Club Real Estate, GRI Club Infra, GRI Tech Club, GRI Tech Fund, Smartus and IM Talent. A natural leader and a multicultural professional, Gustavo has a solid track-record in business development, strategic planning, integrated management and highly complex negotiations. He has a deep knowledg

Need help?
WhatsApp Assistance
Monday to Friday - 8:30 a.m. to 6:00 p.m.