Asset Comparisons - Strategies to Remain Competitive Across USA West Regions
With  USA property prices set to further drop this Autumn and occupancy demand for most asset classes walking a tightrope, investors might ask themselves; can such dislocation bring market opportunities?
This GRI Club USA eMeeting will gather asset owners, investors, fund managers and lenders to frankly discuss the state of play for real estate transactions, benchmarking against US West regional economies and price comparisons across assets. Strategies to reposition assets as a result of COVID-accelerated trends and long-term demand changes will also be featured.
Discussion Will Touch On:
Cash Flow Vs Demand - Balancing immediate volatility with long term business gains
Local Economies - Which cities will be  winners, which slower to recover?
Asset Classes - Hold, buy or sell? Winning strategies and sector insights
Pricing - Underwriting a waiting game, when will the pennies drop?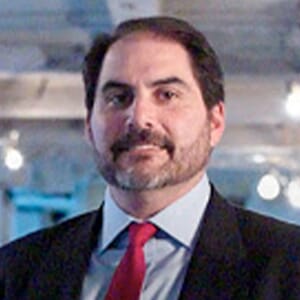 Managing PartnerBentall GreenOak
USA
Jonathan Epstein is a Managing Partner at BentallGreenOak responsible for the firm's Investing activities in the Western US and all Core Plus investing initiatives in the United States. Prior to the merger of Bentall Kennedy and GreenOak Real Estate in 2019, Jonathan led GreenOak's investment efforts in the western United States and was responsible for the firm's investment strategy, sourcing, structuring, and asset management for the western region.

Senior Vice President, InvestmentsCottonwood Group
USA
Senior Vice President, Investments at Cottonwood.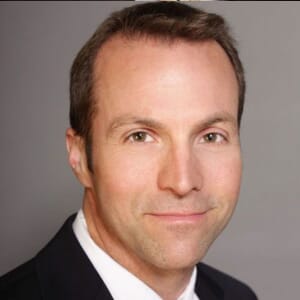 Co-Founder & Managing PartnerBascom Group
USA
Jerome A. Fink is a co-founder & Managing Partner of The Bascom Group, LLC. Bascom has completed over $15.0 billion in multi-family and commercial value-added transactions since 1996 including more than 600 multifamily properties and 160,000 units. Bascom has ranked among the top 50 multifamily owners in the U.S. Bascom's subsidiaries and joint ventures include the Southern California Industrial Fund, Rushmore Properties, Bascom Portfolio Advisors, Shubin Nadal Associates, Spirit Bascom Ventures, REDA Bascom Ventures, MHF RM Holdings, Bascom Northwest Ventures, Bascom Arizona Ventures, Harbor Associates, Village Partner Ventures, and the Realm Group.

Co-FounderPacific Oak Capital Group
USA
Keith Hall is co-founder of Pacific Oak Capital Advisors. Mr. Hall is also a co-founder of Newport Beach based KBS Capital Advisor and Willowbrook Capital Group, LLC, an asset management company located in Los Angeles. Prior to forming Willowbrook Capital, Mr. Hall was a Managing Director at Credit Suisse First Boston where he managed distribution strategy and business development for the Principal Transaction Group's real estate securities portfolio. In this capacity, Mr. Hall's two primary business unit responsibilities were mezzanine lending and commercial real estate development.

CIOSpear Street Capital
USA

Chief Investment OfficerMetzler Real Estate
USA
Mr. Bradford, Metzler's Chief Investment Officer, manages the firm's overall investment activities. He excels at building and managing industry relationships and leveraging resources to achieve optimal return on investment. Since 2012, he has led his team in executing more than $6.3 billion in transactions across the major U.S. markets. Since the early 1990s, Mr. Bradford has successfully negotiated over $10 billion in a variety of transaction types, identifying creative methods to add value to client investment strategies. Mr. Bradford is a regular speaker for organizations such as Private Equity Real Estate, the Association of Foreign Investors in Real Estate, Expo Real and Urban Land Institute.
Submit your interest (Non-members)
Participation is restricted to Club Members and eMembers.
If you would prefer to contact us by email, please send to [email protected].
Successful registration
Participation is restricted to Club Members and eMembers.
If you would prefer to contact us by email, please send to [email protected].

Fernanda
Senior Club DirectorGRI Club
An enthusiast of the Real Estate world, with more than 15 years playing different roles in this industry - first as an architect, then as development manager and, for the past few years as a relationship director for the GRI Club. I am focused on connecting the world's leading Real Estate players worldwide, creating relevant content and opportunities for high-level networking.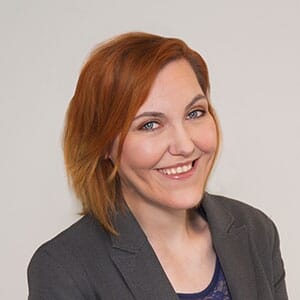 Kirsty Stevens
Kirsty Stevens
Global Head, Content & Production | Senior Director, UK Accounts
GRI Club
0787150599
12 years experience within conference production in infrastructure, tax, finance and real estate. Previously working with RICS for four years helping drive the global CPD rollout. I have been with GRI Club for over 4 years, from Sales Director, UK Markets Director, Content Director and now as Global Head of Content with Sales Specialty within our Europe and USA markets. Ask me about our European events,asset class specialisms and connecting wtih investors globally. BA Hons in Philosophy from Kings College London, hobbies include Rugby, Theatre Production and Time Out Tastemaker.
This eMeeting is exclusive
for Premium members