Chad
Executive Vice President, North AmericaOxford Properties
USA
Chad Remis is Executive Vice President, North America of Oxford Properties, a leading real estate investor, developer and manager. He leads the teams responsible for creating value across the office, residential and hotel portfolios and platforms, and for delivering on Oxford's promise of connecting people to exceptional places. Chad is a member of Oxford's Executive Committee and Investment Committee. He initially joined Oxford's investment team in New York in 2013.

Joseph
Managing Director, MBD Real EstateGoldman Sachs
USA
Joseph is a managing director in the Real Estate Group of the Merchant Banking Division (MBD). He is chair of the Real Estate Investment Committee for all funds and separate accounts previously managed by Goldman Sachs Asset Management Private Real Estate, which he managed prior to the group's integration into MBD in 2019.

K.
Principal,Senior Managing Director & CIOBanyan Street Capital
USA
Taylor White is a principal of Banyan Street Capital and its Chief Investment Officer. In this role, he is responsible for the firm's capital markets activities, working closely with his team to structure, negotiate and coordinate acquisitions, dispositions, joint ventures, debt financing and investor relations. Mr. White also works with the firm's outside legal counsel and coordinates the firm's legal and risk management functions. Prior to joining Banyan Street Capital, Mr. White was a shareholder and board member of Stearns Weaver Miller Weissler Alhadeff & Sitterson, P.A., a Florida-based law firm serving clients nationwide. Mr. White is a graduate of Brown University and the University of Florida Levin College of Law.

Mark
Managing Director, Investment Group EastShorenstein
USA
Mark Portner joined Shorenstein in 1999. He oversees the Eastern United States Investment Group which includes Capital Transactions, Asset Management, Leasing, and Development. His responsibilities include overseeing the sourcing of investment opportunities and directing the underwriting, due diligence, structuring and closing of capital transactions. In addition, he is responsible for the investment performance of assets in the East through oversight of the development and execution of asset specific strategies during the company's ownership.

Matt
Principal, Chief Executive OfficerJamestown
USA
Matt Bronfman is a Principal and the Chief Executive Officer of Jamestown. Mr. Bronfman joined the company in 1998 as General Counsel and in 2002 was named Managing Director and Chief Operating Officer. He became CEO in 2012, and is responsible for managing Jamestown's global operations and overseeing corporate strategy and execution. Under Matt's leadership, Jamestown has grown its portfolio of assets in the U.S. and expanded into Latin America and Europe. Mr. Bronfman has more than 25 years of experience in real estate and has led the acquisition, redevelopment and oversight for over $20 billion in projects.
GRI USA Talks contribute to price discovery and dealflow amongst senior real estate executives on a national and local level. The private and collegial conversations are reserved only for GRI US Members and their invited guests to discuss frankly pricing, disruptive and structural demands on real estate across real estate assets, risk profiles and regions, in a living room format with a bunch of friends.

The agenda for each meeting is set and curated by our US members, to keep the focus on the challenges and opportunities on a peer level; everyone participates to ensure the topics are kept on a transactional and deal flow level.
Participation is restricted to Club Members and eMembers.
If you would prefer to contact us by email, please send to [email protected].

Fernanda
Senior Club DirectorGRI Club
An enthusiast of the Real Estate world, with more than 15 years playing different roles in this industry - first as an architect then as developer manager and for the past few years as a relationship director for the GRI Club. I am focused on connecting the world's leading Real Estate players across the globe, creating relevant content and opportunities for high-level networking.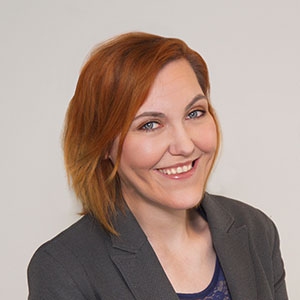 Kirsty Stevens
Kirsty Stevens
Global Head Content, EU & USA Accounts
GRI Club Global
0787150599
12 years experience within conference production in infrastructure, tax, finance and real estate. Previously working with RICS for four years helping drive the global CPD rollout. I have been with GRI Club for over 4 years, from Sales Director, UK Markets Director, Content Director and now as Global Head of Content with Sales Specialty within our Europe and USA markets. Ask me about our European events,asset class specialisms and connecting wtih investors globally. BA Hons in Philosophy from Kings College London, hobbies include Rugby, Theatre Production and Time Out Tastemaker.

Need help?
WhatsApp Assistance
Monday to Friday - 8:30 a.m. to 6:00 p.m.