GRI Club's Global Committees set the professional standard for peer-to-peer knowledge sharing in order to identify new trends, capitalise on growth opportunities and aid dealflow discovery worldwide.
Curated purely by members, spanning 4 continents, 25+ countries, and across all asset classes, each global committee meets once per month via zoom to share current sentiment, investment appetite and debate where the market is going.
Participation is open and welcome to all GRI Club Members, under the wing of the specific committee chapter. Be part of the global dynamic exchange and always be present for the opportune moments in your asset and region.
GRI Global Committee
Student Housing Chapter
Submit your interest (Non-members)
Participation is restricted to Club Members and eMembers.
If you would prefer to contact us by email, please send to [email protected].
Our team will get in touch with you soon to confirm your participation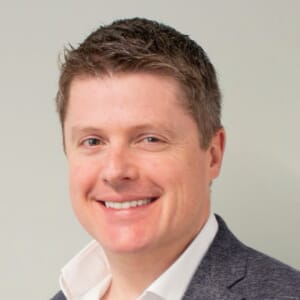 Brian
Head of StudentRound Hill Capital
United Kingdom
Brian Welsh has over 14 years' experience in the student accommodation and private rental sector markets. He has been responsible for the development and management of over 50,000 beds globally. Brian assumed the role of CEO of Nido Student in October 2017. Within this time, he has overseen the expansion of the portfolio from 2,000 to a pipeline of over 20,000 beds. Prior to joining Nido, Brian was Head of Operational Management at Liberty Living plc and then assumed the role of COO of Threesixty Developments and The Student Housing Company, where he oversaw the acquisition and delivery of over 17,100 beds across Europe, breaking into new PRS markets which have since become established, in particular Ireland and Spain.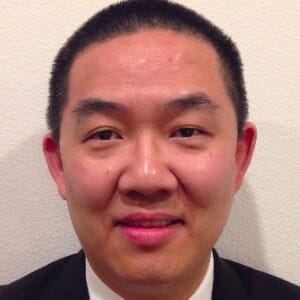 Cervantes
Head of International Capital MarketsChina Visionary Group
USA
Mr. Lee serves as Head of Int'l Capital Markets in China Visionary Group (CVG) to lead business development, investor partnership, and cross-border capital market execution. CVG is an affiliate of KE Holdings (NYSE: BEKE, China's largest tech-enabled real estate service platform, circa. US$ 60 billion market cap). He has been directly involved in the acquisition of US$10 billion of real estate investments across Asia and the U.S. Previously, he had worked as principal investment position at RedBridge House (2015-2019) as CEO, Panda Express, CBRE Investors, AIG Nan Shan Life, Colony Capital, and Arthur Andersen in 1999. He spent two years as second lieutenant of transportation in Taiwan Navy. He is an Education Doctoral candidate at USC.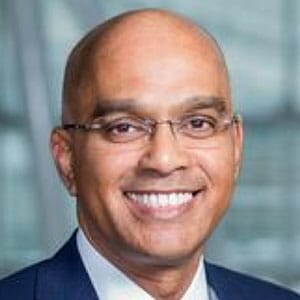 Chanakya
Managing Director, India, Growth MarketsIvanhoé Cambridge
India
Chanakya (Chan) Chakravarti is the MD for India, responsible for implementing in his territory, the investment and asset-management strategies outlined in Ivanhoé Cambridge's annual business plan and strategic plan. He works closely with the Growth Markets team and collaborates with internal and external stakeholders to put in place and consolidate strategic partnerships for major projects in India. Mr. Chakravarti is a seasoned manager with more than 27 years of experience, including over 20 years in real estate, investment and development. Before joining Ivanhoé Cambridge in 2018, he was Managing Director, Global Alternatives, Asia, at J.P. Morgan Chase. Chan has previously held country management roles at Actis Capital and C&W.

Charlie
CEO & FounderThe Student Hotel
Netherlands
As founder and CEO of The Student Hotel (TSH), MacGregor has reimagined the concept of 'luxury' city centre accommodation for an expanding customer base of internationally-minded students, entrepreneurs and travellers who seek more than the anonymity of a box room in a building that sits in grand isolation from the community that surrounds it.

Craig
Group Executive ChairmanScape
Australia
Craig co-founded Scape Australia in 2013. After a partnership at Minter Ellison Legal, he became General Counsel of Consolidated Press Holdings. Craig then made the move to the investment world, first as CEO of Arctic Capital and then as co-founder of Telopea Capital Partners. After seeing the importance and potential of student living, Craig took on the role of Executive Chairman at PAD Student Living, co-founding Scape Australia soon after. Craig is responsible for Scape Australia's legal, compliance and investor relations.

Douglas
Head of Group Equity RaisingCorestate Capital Group
Germany
Douglas Edwards is Managing Director and Head of Group Equity Raising & Client Services at Corestate Capital Group. He has 35 years of experience in international real estate, with a key focus on European markets. Douglas also has proven investment & asset management credentials, with a solid background in structuring debt and equity products for real estate investors. Additionally, Douglas has a deep understanding of sourcing & closing strategies and a strong international institutional sales network. Before he joined Corestate he was Managing Director and Head of Institutional Business International at KGAL Capital and Managing Director and Head of International Clients at Corpus Sireo.

Filipe
Head of Acquisitions and DevelopmentMPC Capital
Germany
Filipe de Sá Pessoa is Head of Acquisitions and Development at MPC Micro Living Development, subsidiary of MPC Capital, Hamburg based Investment and Asset Manager with EUR 4,2 bn AuM. Since 2014 MPC is developing Micro Living-Apartments for students and professionals under the brands STAYTOO and STAYURBAN. MPC has successfully delivered more than 1.000 units and has more than 1.500 units under development or acquisition. Filipe has more than 12 years industry experience, specialized in planning and developing properties, with focus on product and efficiency. Between 2013 and 2018 he was Acquisitions Manager at german developer DC Developments, where he conducted acquisitions, inception and developments with a TDV in excess of EUR 750m.

Franck
Executive Director ResidentialGecina
France
A Polytechnique and Ecole des Mines graduate, Franck Lirzin has held various positions with the French Ministry of Economy and Finance. His career path since 2006 has taken him to the cabinet of the French Minister for Economic Affairs, Emmanuel Macron. Previously Deputy Chief of Staff for the French Secretary of State for Industry, Digital and Innovation, Franck joined Gecina as Executive Director Residential in 2017.

Horst
Founder & ChairmanIC International Campus
Germany
Horst Lieder is Founder and Chairman of the International Campus Group. He is an international expert in Micro Living and Student Housing. He has more than 30 years of experience in Real Estate Investment, Development and Operations. Horst Lieder founded International Campus in 2011 and has been its CEO until Fall 2018. The Brookfield backed company and fully integrated real estate platform is specialized on student housing under the brand THE FIZZ and has actually more than 3.500 units in operation and more than 7.500 in construction or under development in central Europe.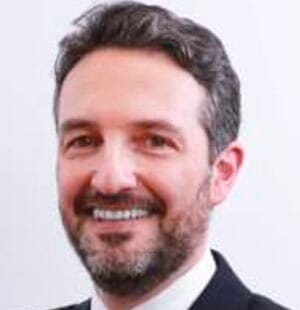 Jeffrey
Managing PartnerSyllabus
Spain
Jeffrey holds a Degree in Civil and Structural Engineering and more than 20 years' experience in Management and Business Development in the Real Estate area. In 2018 he joined Urbania International as CEO of Syllâbus, Urbania subsidary, leading the company's operations as well as strategy, investment advisory and structuring. Syllâbus is a Property Development Company specialised in the delivery of prime Student Accommodation. Nowadays, he is also Proffesor at IE School of Architecture and Design. Prior to Syllâbus, Jeffrey held a position as Vice-President and Managing Director at Hill International and he was Development Director of Shopping Centre Specialist at Sonae Sierra.

Josef
Managing Director & FounderPeninsula Investment Group
USA
He has been both an Investor and Developer of residential and mixed-used projects across Latin America and the South Eastern US. While working in Latin America, Josef identified a significant regional housing deficit, which he saw as a great opportunity to create value by investing in the residential development space; therefore, in 2005 he co-founded Peninsula with Mauricio Levitin. At Peninsula, Josef is responsible for overseeing investments, portfolio allocation in Mexico, Panama and Colombia, and managing investor relations. He is a member of the Investment Committee of the different funds of the firm.

Juan
Managing Director/ Head of SpainGreystar
Spain
Prior to joining Greystar, Mr. Acosta worked within CBRE's Global Investment Partners ("CBRE GIP") as well at ING Real Estate, where he was responsible for sourcing, acquisitions and portfolio management across Continental Europe. Since joining CBRE GIP in 2011, Juan has been responsible for the acquisition and management of over €2.5bn of assets including €1.5bn of residential and student housing opportunities throughout Continental Europe. Juan started his career in 2003 at PwC Argentina in the advisory practice before joining ING Group in 2007. Juan received his MSc in International Finance at Amsterdam University.

Juliano
CEOUliving
Brazil
Founder and CEO of Uliving, bringing the concept of Purpose Built Student Accommodation to Brazil. Graduated in Civil Engineering from Instituto Mauá de Tecnologia and Post-graduated in Business Management and Strategy from Instituto de Economia at Unicamp. Juliano is a mentor at Learn To Fly, helping people to understand and pursue their purpose. He is also an Advisor at Smartus, an organization that promotes knowledge and innovation in the real estate market.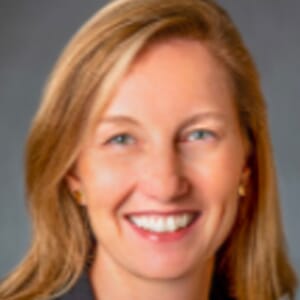 Julie
Senior Managing DirectorGreystar Real Estate Partners
USA
With over 20 years of University Public Private Partnerships Transaction and Development Experience, Julie has focused her career on creating dynamic mixed-use environments driven by institutional objectives. - Delivered over $5 Billion in mixed-use campus communities - Oversees $2 Billion Development Pipeline - Focused on structuring complex multi-phased student life developments for colleges and universities - Expertise in building and managing large planning, design, construction, finance and operations teams - Structures innovative project financing and implementation strategies - Regular speaker, moderator, subject-matter expert for industry organization, conferences and publications.

Karolina
CEO & FounderAcomodile
United Kingdom
Karolina is an entrepreneurial deal originator with over 11 years of experience as a property developer with a main focus on PBSA, PRS, HMO & Co-Living.
Set up Crosslane co-living platform with a pipeline of GDV £350m from conception under Crosslane Group brand. Set-up Yo-Stay co-living company with a pipeline of GDV £100m from conception and sold it to Crosslane in 2018.
With a track record as a property developer with over 1000 (PBSA & HMO) units delivered across the UK and Spain.
Set up Acomodile as an international student housing placement agency and have engaged with over 300 student accommodation providers with a capacity over 700,000 student beds.

Ken
Founding PartnerVBI Real Estate
Brazil
Ken co-founded VBI Real Estate in 2006 and has been involved in all of VBI Real Estate's investments since inception. Prior to the formation of VBI Real Estate, Ken was a founding partner of Vision Brazil and was responsible for establishing the real estateprivate equity practice. At Vision Brazil, Ken was responsible for investment origination, transaction structuring, and portfolio management for investment funds with an AUM of U.S.$2 billion. Ken's professional experience has included twenty years of investmentmanagement and M&A advisory work based in New York and São Paulo. Ken received a B.A. from Harvard College and an M.B.A. from the MIT Sloan School of Management.

Michael
PartnerTPG
United Kingdom
Michael is a Partner at TPG, a leading global private investment firm with approx. $88 billion of assets under management. He has helped establish TPG Real Estate's efforts in Europe and is a member of TPG Real Estate's Investment Committee and TPG Europe's Executive Committee. He serves on the Board of Directors of several portfolio companies, including A&O Hostels, Campo Properties and Campus Living. He serves as Chairman of Tempore Properties SOCIMI and serves as Chairman of Deutsche Office Properties. He is also a member of the Board at Great Ormond Street Hospital Charity. He holds a Diplôme de Grande École and a Master of Science in Management from ESCP Europe, and speaks German, Spanish, English, Portuguese and French.

Michael
President - CA Student LivingCA Ventures
USA
Michael Hales serves as President of CA Student Living. He manages the investment, development and operational strategy for CA's North American student housing division. Hales drives the platform's investment strategy, utilizing its unique range of student-specific investment vehicles including core, opportunistic, acquisition, value-add and public-private partnerships. Michael provides the vision and direction for CA Student Living's growth through the creation and execution of a robust pipeline of investment and development opportunities in strategic, top-tier university markets across the United States.

Michiel
Investment Management DirectorCollegiate
United Kingdom
Michiel Olland, is an Investment Management Director at Collegiate AC and an Executive Director of BCRE - Brack Capital Real Estate Investments N.V. He is also the principal of MO Real Estate BV, an investment, capital and finance services firm based in the Netherlands. Between 1992 and 2012, he has had Executive Director roles in the international real estate sector, most importantly as global co-head of RE investments with APG Asset Management, Managing Director of Bouwfonds Property Finance International (an ABN Amro subsidiary) and as a real estate lender at ING Group.

Nick
DirectorGCP
United Kingdom
Nick is a director of Gravis. He is the co-lead manager of the GCP Student. Nick joined Gravis from Schroders where he worked for eight years, ultimately as head of alternatives for the real estate business and a member of the fund management team for the Schroder UK Real Estate Fund. Nick has over sixteen years investment experience having previously also worked at Cushman & Wakefield and JLL. Nick graduated from the University of Reading with a degree in Investment & Finance in Property. Nick is also a Member of the Royal Institution of Chartered Surveyors.

Nick
Group Property DirectorUNITE Group
United Kingdom
Nick heads up the Groups property business and is responsible for all aspects of Unite's real estate activities including property development, asset management and investment. He joined Unite in 2007 and has held a number of roles within the business. Nick sits on the Unite Students Executive Committee and is also a member of the BPF Student Accommodation Committee.

Nimesh
CEOGood Host Spaces
India
Nimesh has over 24 years, experience in successful investing across multiple asset classes. He has extensive experience in working closely with founders and other shareholders in growing companies, setting up teams and delivering results to all stakeholders like clients, shareholders, etc. He has worked in marquee organizations like IDFC Alternatives, Citi Property Investors and UBS Global Real Estate in senior roles. At IDFC Alternatives he was one of the early investors in India to identify the opportunity of investing in income producing office assets, he also ideated the opportunity to create an independent student housing company.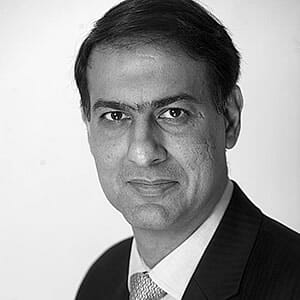 Nitin
Head of Direct InvestmentsLetterOne Treasury
United Kingdom
Nitin Bhandari is Head of Direct Investments at LetterOne Treasury (LTS), responsible for private equity, direct lending and special situations investments. LTS manages financial investments in excess of $5 billion. Until recently, Nitin was also a Partner of Pamplona Capital Management LLP and responsible for direct lending and special situation investments in the Credit Opportunities Fund. Nitin has been involved in the European real estate and asset backed markets for over 25 years and has previously led the European Real Estate and Principal Finance businesses of Nomura and Bear Stearns.

Paul
CEOCurlew Capital
United Kingdom
Paul is currently CEO of Curlew. He has over 40 years' experience in development and investment management in both the UK and Europe. He has been at the forefront of the establishment of unlisted property funds since 1991. He spent the 1980′s leading development teams on predominantly shopping centre schemes, following which, he moved to head up Dusco alongside Chairman Dik Dusseldorp, founder of Lend Lease plc. Paul then established Equity Partnerships promoting and managing collective investment schemes, which merged with the Teesland Group in 2000. In 2002 he launched Teesland plc on the London Stock Exchange, building funds under management to €6.5 billion before sale to Valad in June 2007.

Russell
Senior VPRound Hill Capital
United Kingdom
Russell is Senior Vice President in Round Hill's Student Accommodation platform focused on acquisitions across Europe as well as asset management of the existing student portfolio. Russell brings 12 years of student accommodation experience to the firm, originally focused on investment and development lending within Barclay's Structured Property Finance team. Russell holds an Honours in Business Administration from the Richard Ivey School of Business at the University of Western Ontario.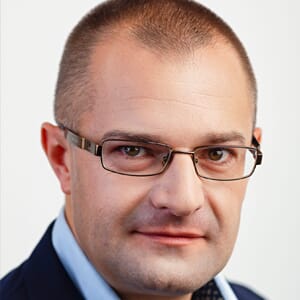 Samuel
CEOBonard
Austria
Founder and CEO of BONARD and has over 20 years' experience advising real estate investors, funds, developers and operators. Since 2007, under his leadership, his staff of 50 researchers and analysts operating in four offices around the world have been providing the highest level of secondary and primary in-field data, making BONARD a leading provider of independent and reliable research and solutions. Samuel, an individual member of the world's leading professional research association ESOMAR, is a frequent speaker at the major global real estate stages, attending dozens of conferences a year and sharing latest insights backed by his long-term industry experience

Sean
Partner & Co-FounderJackson Dearborn Partners
USA
Sean is a Partner and Co-Founder of Jackson Dearborn Partners. His primary areas of focus in The Student Housing sector include fundraising, investor relations, and marketing. Sean has over 20 years of experience including the last 16 as a real estate broker and principal participating in well over $1 billion in real estate transactions. Sean started his real estate career with Marcus & Millichap in 2003, eventually founding his own brokerage company, Triad Real Estate Partners, in 2010. Moving to the principal side, Sean went on to found JDP where he utilizes creative marketing and an extensive network to build a portfolio of real estate and relationships within the Student Housing space across The United States.

Stephen
MDScape
Australia
Over 10 years real estate investment, private equity and investment banking experience in Australia, Europe and the Middle East. Extensive expertise in investing in hard asset backed and operational real estate, acquisitions, developments and disposals, private and public M&A, restructuring, work out, capital raising and investment structuring in public and private markets. Experience in a broad range of sectors including student accommodation, residential, education, healthcare, leisure & hospitality and core / social infrastructure. Over the last five years Stephen has been focused on the global student accommodation sector with particular focus on the Asia Pacific.

Varun
Head of Investments - India and SE AsiaAllianz Real Estate
Singapore
Varun Singh is a Director in Allianz Real Estate Asia Pacific and heads the India & Southeast Asia business. Prior to joining Allianz in 2019, Varun was leading Singapore real estate acquisitions for JPMAM. He was directly involved with and led investments in Singapore across all sectors for JPMAM's flagship Strategic Property Fund Asia, an open-ended core fund focused on Asia Pacific gateway cities. Previously, Varun spent 9 years investing in Indian real estate market focused on equity and debt investment opportunities. Varun graduated from Indian Institute of Technology Bombay with a bachelor's degree in Computer Science, and received his MBA from Indian Institute of Management, Calcutta.

Violeta
CEOShare Student Living
Brazil
Violeta has a bachelor degree in Civil Engineer from the Universidade Federal da Bahia, an MBA degree from INSEAD, a post-graduation in Housing Finance from Wharton School of Pennsylvania, Leadership/Innovation from the University of California Berkeley and is currently attending the OPM from YPO at Harvard Business School. She has + 20 years of international and management experience in several areas such as Finance, Marketing, Sales, Business Development and Strategy in top Companies such as Unilever, Citibank, Diamond Cluster, Telefonica Group and Odebrecht. In February 2020, Violeta becomes CEO and partner at Share Student Living.

Xavier
Global Student Accommodation Group
Germany
Participation is restricted to Club Members and eMembers.
If you would prefer to contact us by email, please send to [email protected].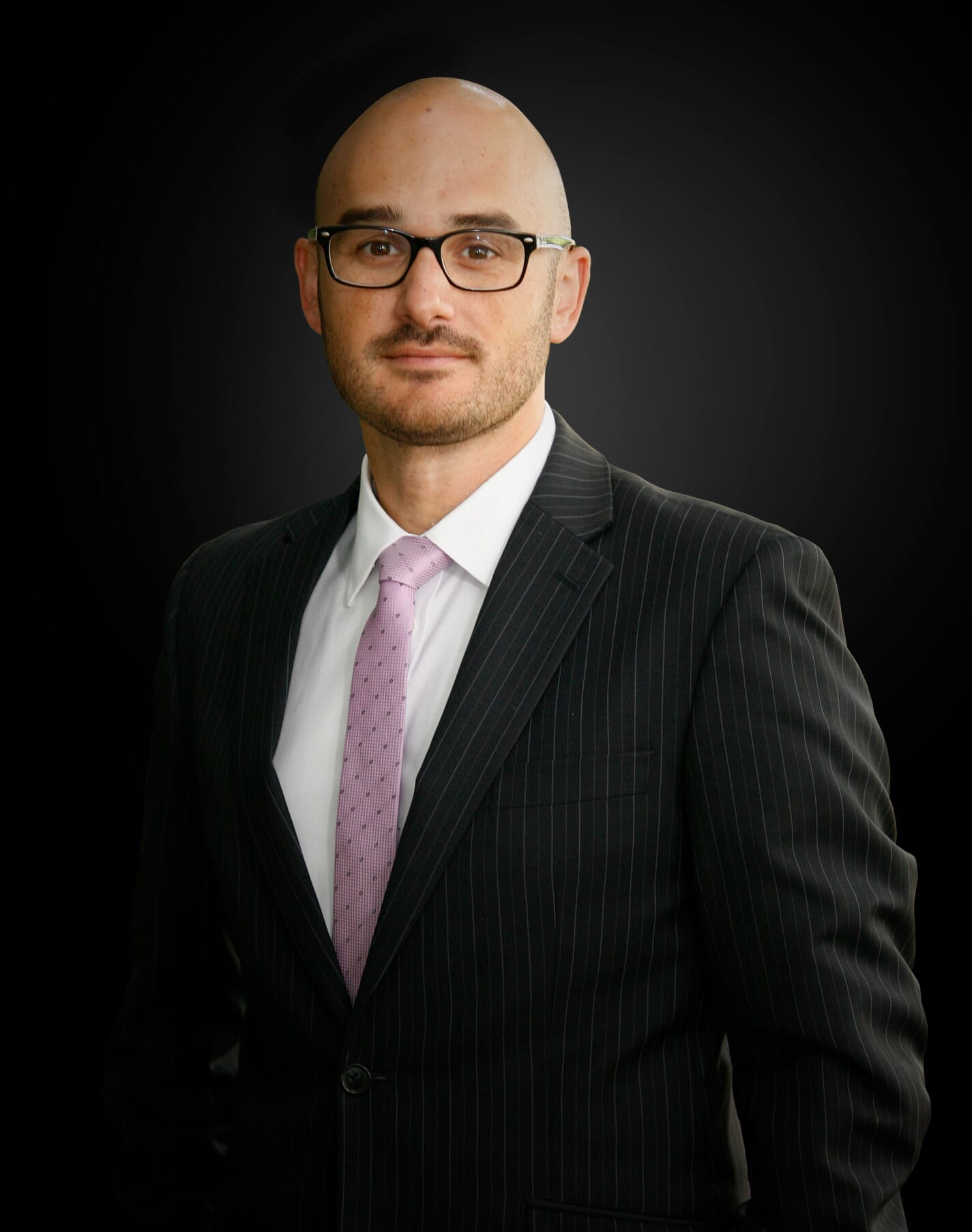 Gustavo Favaron
Gustavo Favaron
CEO
GRI Club
+44 2071215074
Gustavo Favaron is global CEO and Managing Partner of the GRI Group, present in more than 60 countries with the mission of connecting leaders, fostering relationships, disseminating knowledge and contributing to the generation of real business opportunities in the real estate and infrastructure sectors. He is the originator of the club format which has boosted GRI's widespread expansion since 2013. Under his remit are the six GRI Group companies: GRI Club Real Estate, GRI Club Infra, GRI Tech Club, GRI Tech Fund, Smartus and Global Talent. A natural leader and a multicultural professional, Gustavo has a solid track record in business development, strategic planning, integrated management and highly complex negotiations.