GRI Club's Global Committees set the professional standard for peer-to-peer knowledge sharing in order to identify new trends, capitalise on growth opportunities and aid dealflow discovery worldwide.
Curated purely by members, spanning 4 continents, 25+ countries, and across all asset classes, each global committee meets once per month via zoom to share current sentiment, investment appetite and debate where the market is going.
Participation is open and welcome to all GRI Club Members, under the wing of the specific committee chapter. Be part of the global dynamic exchange and always be present for the opportune moments in your asset and region.
Our July Chapter will aim to empower apartment investors & operators with a 'back to prosperity' business mindset in a marketplace with all new operational rules and customer expectations. Special attention will be given to refinance and reinvestment opportunities leveraging on our members' global experiences.

Topic will include:
Operating in a Dynamic Market – Rent adjustment, rent collection, operating expense, and NOI adjustment? When will the NOI restore to pre-Covid levels?

Increased Debt Costs – Who's lending in various markets? Lending to which types of multifamily products?

Price Discovery - How has Covid impacted discount factors & cap rates? What is the Covid price cut, if any, in various markets?

New Investment Opportunities - Newly built stabilized apartments, value-added deals, ground-up developments, built-to-core programming or something else?

Condos vs. Apartments – Will developers build more apartments in the future?
GRI Global Committee
Multifamily & BTR Chapter 
Submit your interest (Non-members)
Participation is restricted to Committee Members only.
If you would prefer to contact us by email, please send to [email protected].
Our team will get in touch with you soon to confirm your participation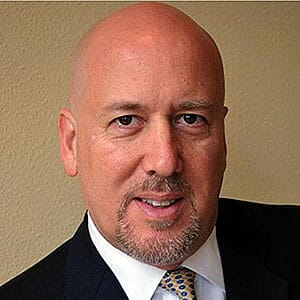 MD, Head of Central/South AmericaPaladin Realty Partners
USA
Alejandro (Alex) is a Managing Director with Paladin Realty Partners, where he oversees the firm's activities in South and Central America (excluding Brazil). He serves on the firm's investment committee. Mr. Krell has three decades of management and real estate development experience, including senior executive positions at some of the largest residential development and construction firms in the world. He was previously the Development Director for an Abu Dhabi government-owned company. Mr. Krell also held executive positions with leading US homebuilders more recently as Division President for Pulte Homes.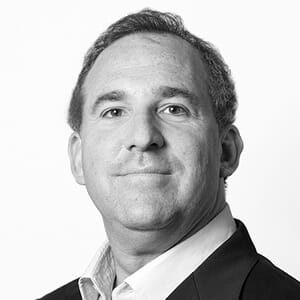 Managing PartnerASG Iberia Advisors
Spain
Brian has worked for 25 years in the RE sector investing in 6 countries covering a wide range of products in Private Equity RE including CRE value add, turnarounds and residential, hotel and resort development in addition to alternative asset classes. Brian has a further specialty in debt and NPL acquisitions and workouts navigating insolvency processes to unlock value in distressed special situations. He spent 14 years in North America and Europe at a major PE fund with his final position as MD in Spain before opening the ASG Iberia office in Spain as the Managing Partner and setting up ASG Homes Propcorp as a Founding Partner currently developing multifamily residential projects in ten cities throughout Spain with 1,750 condominiums.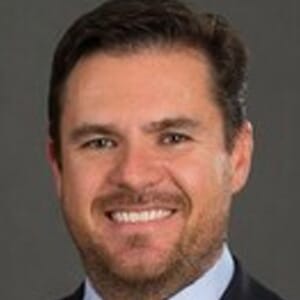 Senior DirectorNuveen Real Estate
USA
Over 20 years of experience in real estate development, investment and asset management in the US and Latin America. I currently work as the Housing sector lead at Nuveen for co-living and flex term rental strategies which includes evaluating prop-tech strategies in the housing industry with innovative operators as well as new investments in op-co and prop-co companies. Lead for acquisitions and asset management for Nuveen's housing investments in Florida. Our portfolio includes approximately 31 properties - 9,700 units of student, conventional and income restricted apartments. Currently evaluating value-add, core plus and core apartment acquisitions in Florida as well as joint venture opportunities for ground up development on multifamily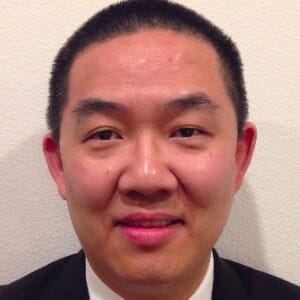 Head of International Capital MarketsChina Visionary Group
USA
Mr. Lee serves as Head of Int'l Capital Markets in China Visionary Group (CVG) to lead business development, investor partnership, and cross-border capital market execution. CVG is an affiliate of KE Holdings (NYSE: BEKE, China's largest tech-enabled real estate service platform, circa. US$ 60 billion market cap). He has been directly involved in the acquisition of US$10 billion of real estate investments across Asia and the U.S. Previously, he had worked as principal investment position at RedBridge House (2015-2019) as CEO, Panda Express, CBRE Investors, AIG Nan Shan Life, Colony Capital, and Arthur Andersen in 1999. He spent two years as second lieutenant of transportation in Taiwan Navy. He is an Education Doctoral candidate at USC.

CEODazia Capital
Spain
30 años de experiencia Daniel cofundó Dazia Capital Real Estate en 2013, donde desde su posición de Consejero Delegado dirige las operaciones de la compañía supervisando los departamentos de desarrollo de negocio, estrategia, financiación y estructuración. De 1985 a 2000 Daniel formó parte del área de energía y trading de Glencore AG y posteriormente entre 2000 y 2014 dirigió los departamentos de Inmobiliario y Energías Renovables en el Family Office familiar. Daniel es Licenciado en Economía por la London School of Economics.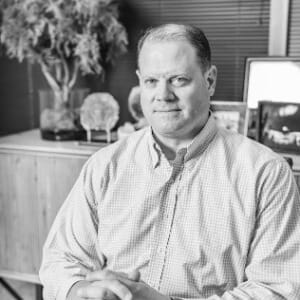 PartnerMadera Residential
USA
Dave is a pillar in industry circles, having served in leadership roles for the National Apartment Association and as the past-President of the Texas Apartment Association. Under Dave's visionary leadership, Madera Residential is a solidly innovative technology firm operating in the multifamily space. While continuing to manage a large portfolio, his team is now developing disruptive software, hardware, and communications solutions to increase profitability and create happier healthier communities.

Managing DirectorRisanamento
Italy
Since 2009 he is Managing Director of Risanamento S.p.A, a property and development Company with €1 bln of assets under management. He was CEO of Immobiliare Cascina Rubina owning Sesto Project designed by Renzo Piano for 963.500 sqm and is still CEO of all the subsidiaries of the Group. He sold assets for € 3.0 billion: Paris properties' portfolio for €1,5 billion, a prestigious building in New York for €0,4 billion and other Italian assets. He is also the CEO of Milano Santa Giulia Spa, owner of Milano Santa Giulia mixed-use Development Project in Milan - 440,000 sqm to be built. Previously, he headed the Real Estate Development by IPI (Fiat Group), being Director of the subsidiaries.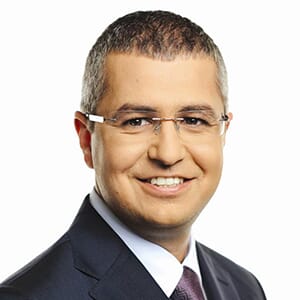 CEOBLD Homes
Bulgaria
Dimitar Savov is the CEO of BLD Bulgaria - the fastest growing residential real estate development company in Bulgaria. Having a financial and banking background, throughout the years Mr. Savov has taken managerial positions in leading Bulgarian real estate companies specialized in office and vacation development and consultancy. Mr. Savov is also a Member of the Board of Directors of AG Capital – the largest real estate holding in Bulgaria.

Managing DirectorCu Capital
United Kingdom
Eoin is a highly experienced investor and asset manager in multiple sectors across the UK and Europe. He has driven over $2.5 bn of capital deployment into student, office, residential and industrial sectors. Before setting up Cu Capital, Eoin was Director of Capital at U+I Group plc and was responsible for the company's capital raising efforts as well as deal sourcing. Prior to U+I, he held various positions at real estate private equity funds, including W.P. Carey and Brandeaux. Eoin has significant experience in Proptech having helped launch VTS into the UK and Europe and having invested in multiple Proptech companies whilst at U+I. Eoin hold and MBA from the Wharton School, University of Pennsylvania.

Director of AcquisitionsKings Capital
USA
Jeffrey Znaty, has been actively handling commercial real estate transactions for the past decade in New York City. As Co-founder and Managing partner of Kings Capital, Mr. Znaty oversees all acquisitions, debt, and equity structures for the firm. Mr. Znaty is also the Managing Director of Multifamily for a large advisory firm, Kassin Sabbagh Realty (KSR) based in midtown Manhattan. Jeffrey has been involved in over $400,000,000 worth of transactions to date, in some of the most complicated and encumbered commercial deals in New York.

PresidentJavelin 19 Investments
USA
Jill Homan is President of Javelin 19 Investments, a Washington, DC-based real estate investment, development, and advisory firm and a leader in the new Opportunity Zone ("OZ") area. Ms. Homan has more than fifteen years' experience in real estate acquisitions, dispositions, development, financing, asset management and leasing totaling almost $500 million in total capitalization. Ms. Homan previously worked as vice president for Perseus Realty, where she was responsible for acquisitions, underwriting, assisting in the capitalization of ongoing projects, and managing due diligence processes. Additionally, Ms. Homan assisted in the formation and structure of a discretionary GP investment partnership and managed its investor relations.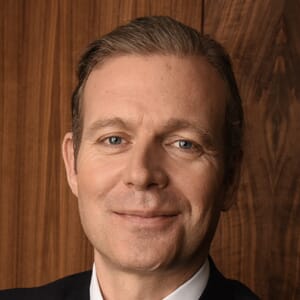 Founder partner & CEOApache Capital Partners
United Kingdom
John Dunkerley, is a founder of Apache Capital Partners and has over 25 years' experience in property and investment management. John is a qualified Chartered Surveyor and for a period of 12 years, John worked for Jones Lang Wootton and Fletcher King, specialising in UK wide investment before building London & Capital's expanding property division. In 2008, together with Richard Jackson, John established Apache Capital Partners, a business that is structured to take advantage of the current market conditions, specialising in investing on behalf of Middle Eastern investors into the UK. Apache Capital now manages in excess of £500m of assets with a pipeline which takes AUM to £1.4bn.

Founder & Managing PrincipalEBG Acquisitions
USA
Joseph is a multifamily investments specialist leading group acquisitions of over $30MM in real estate and providing asset management services to a portfolio of 505 units and growing. He has a B.S. in Information Systems Engineering and is also currently enrolled with Texas A&M MBA program. He began his real estate investing in 2005, when he purchased their first investment property in Israel. In 2007 he relocated to Plano, Texas and in early 2008 started his US real estate investment journey with the purchase of a duplex in Plano. Since then, his portfolio has grown and strengthened to equity positions in multiple single family properties.

SVP Acquisitions and Asset ManagementRealstar Group
United Kingdom
A Senior Vice President with 20 years' real estate experience in institutions such as NHP Plc, Blackstone and now Realstar Group LLP. Involved in the acquisition of €4 billion assets over Europe in both none core and core asset classes and successful disposal of €2.7 billion of Assets. Lead the asset management and property management of over €2 billion of Assets and developed over €1bl of assets throughout Europe in her career to date. Kate enjoys creating value by managing the business plan from start to finish to maximise profit at every stage.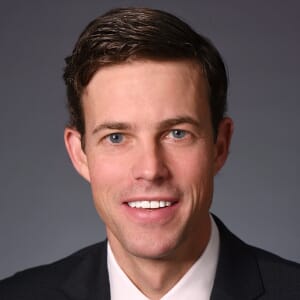 Managing DirectorLennar Multifamily Communities
USA
Kevin Harrell joined Lennar Multifamily Communities (LMC) in August 2019 as managing director, head of business development and investor relations. LMC is a wholly owned subsidiary of Lennar, the largest single-family home builder in the United States. Previously, Harrell worked in a similar capacity at Guggenheim Partners and GWL Realty Advisors.

MD & Multifamily Sector LeadLaSalle Investment Management
USA

Senior Investment ManagerCBRE Global Investors
Netherlands
Line is a Senior Investment Manager within the CBRE Global Investment Partners team. Based in Amsterdam, she is responsible for performance, strategy, and investment decision making of European focused portfolios. Line is also a member of the investment team with a special focus on residential and alternative living sectors. She is responsible for sourcing, undertaking due diligence and executing new investment opportunities in the region, as well as investment monitoring and disposal.

CEO & Board DirectorI•RES
Ireland
Margaret is a Non-Executive Director of Dalata Hotel Group plc, Chair of the Dublin City University Business School Advisory Board & member of the Council of the Institute of Chartered Accountants Ireland. She has over 20 years of leadership experience including as Chief Executive of Dublin Airport Authority and Postbank Ireland as well as Director of Audit & Advisory services at KPMG. She is a Fellow of Chartered Accountants Ireland and Chartered Director of IoD UK. She holds a First Class Hons Commerce Degree from the National University of Ireland Galway and was awarded the National University of Ireland Galway Alumni Award for Business Public Policy and Law in 2009. She was named Business & Finance's Business Person of the Month May19

Senior Managing Director, EuropeGreystar
United Kingdom
Mark Allnutt is a Senior Managing Director and leads Greystar's vertically integrated platform in Europe. He is responsible for overseeing investment, development and operations in seven markets – Austria, France, Germany, Ireland, Spain, The Netherlands and United Kingdom – working with the country leaders to grow Greystar's presence across the region in both multifamily and student housing.

Mark has a wealth of experience in the management of multidisciplinary teams to deliver successful residential ventures. Prior to joining Greystar in 2014, Mark was Group Executive Commercial Director of Thames Valley Housing (TVH) and a founding director of Fizzy Living, the sovereign wealth fund-backed multifamily subsidiary of TVH.

Head of Residential DevelopmentCordia Management
Poland
Head of Residential Development of Cordia Poland, branch of Cordia International – part of the international Futureal Group based in Hungary, one of ten biggest development and investment groups in Central Europe. Cordia is active in Hungary and Romania, and since 2014 also in Poland. It consequently develops its portfolio of projects completed and in progress. In 2020 Cordia acquired a majority stake in Polnord S.A., a Polish development company. In April 2020, Michał Melaniuk has been entrusted with the function of the President of the Management Board at Polnord. In July 2020 r. he has also been appointed President of the Polish-Hungarian Chamber of Commerce, with Cordia being a founder member.

Managing PartnerNordstar
United Kingdom
Ole is Managing Partner of Nordstar, working companies and clients on growth strategy, taking active roles to help shape their future. Prior to founding Nordstar, Ole was MD, Global Strategy and Head of Asia at WeWork, and prior to that MD International at Airbnb leading the Asia-Pacific region as well as Northern Europe. Ruch has a broad track record investing in and advising growth companies on their international operations and expansion. Ole Ruch also serves on the board of Fredensborg, the 3rd largest residential owner-operator in Europe, with over 100,000 residential units and a GAV of ~12b EUR, as well as on the board of Antler, an early stage global venture capital platform.

Chairman LGL GroupLGL Group
United Kingdom
Owen qualified as a Chartered Accountant with Price Waterhouse in Dublin, and also worked with them in Johannesburg and Jersey. He acts for a number of clients investing into the UK and Europe. His clients include sovereign funds, real estate funds, club deals and high net worth families. Assets within the portfolios include offices, retail, shopping centres, retail parks, industrial parks and residential. He has been involved in a number of high profile developments including The Shard and has built a strong understanding of the development process. He adopts a commercial pro-active approach to the management of client structures and works closely with clients' legal, tax and real estate advisors.

Co-Founder & Managing DirectorAmro Real Estate Partners
United Kingdom
Raj is Co-Founder and Managing Director of Amro Real Estate Partners, a successful real estate investment firm specialising in the purpose built student housing and multifamily residential sectors with a track record of £350M GDV of schemes completed and under development in the UK and Europe. He graduated with a 1st class degree in Economics from the London School of Economics and holds a Masters Degree in Finance from Cambridge University. Raj began his career as a strategy consultant and has been a real estate investor for over twenty years.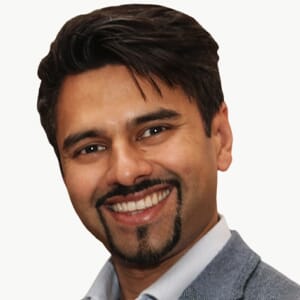 CEORespublica
United Kingdom
Ravi is CEO and founder of Respublica. Respublica is a vertically integrated developer and operator of hybrid BTR and Co Living assets that deliver member's convenience, value, and community at scale. They have 1000 apartments in development with a plan to grow to 10,000 over the next decade.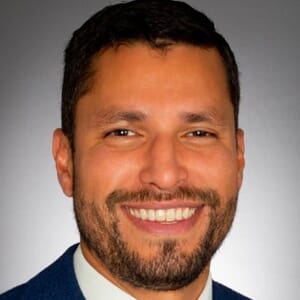 Senior DirectorGreystar
Mexico
Ricardo Amack is the senior director of Investments and Development for Greystar Mexico. He leads all aspects of the investment and development process for the Mexico market, including sourcing, underwriting, and execution of deals, as well as managing relationships with capital and development partners. Ricardo has an MBA with concentrations in Real Estate and Finance from the Kellogg School of Management at Northwestern, and a B.S. in Finance and Accounting from Syracuse University. Ricardo is a dual citizen of Costa Rica and USA.

Co-Founder and COOHasta Capital
Mexico
Rodrigo is Co-Founder and Chief Operating Officer of HASTA Capital. Prior to founding HASTA, Rodrigo was Managing Director for Greystar Real Estate Partners in Latin America, where he was responsible for all of Greystar's business activities in the region, including the company's Investment, Development, and Property Management divisions. Rodrigo graduated Magna Cum Laude with a Bachelor of Civil Engineering from The Cooper Union in New York and received an MBA with Distinction from the Harvard Business School. Rodrigo is a Founding Member of the Board of Directors of the Asociacion de Vivienda en Renta, A.C. (AVER), and a member of the National Multifamily Housing Council (NMHC).

CEOParadyme Funding
USA
As an accomplished Civil Engineer, Ryan started his lending carrier in the traditional SFR space. Due to Ryan's ability to establish relationships with HNW clientele (High-Net-Worth) and his passion for distressed assets, he began the Paradyme brand. Ryan successfully facilitated and closed an average of 150 short sales and REO transactions a month during the 2008 recession period. Strictly focused on "workout turnarounds or known as flips. Both in the SFR and Commercial sectors. Operating as an LP, Ryan was voted #1 Top Originator in California for 4 years straight. Ryan also made top producers magazine. A nationwide publication. Ryan has been involved in over 1.5 Billion in real estate distressed transactions.

Co-Founder & Managing PartnerMarketSpace Capital
USA
Entrepreneur with extensive experience working in Energy, Technology, and Commercial Real Estate. I am passionate about building wealth, forming new relationships, continuing education and helping others achieve their goals.

Head of Residential EuropeCA Ventures
United Kingdom
As Head of Residential in Europe for CA Ventures, a US-based developer/operator with $13bn AUM, Tim is responsible for the Build to Rent strategy and acquisition activity across the UK and Europe. Tim has additional development experience with a UK specialist fund manager, and as the Director of Acquisition for the Bozzuto Group in metro Washington DC. Tim sits on the ULI UK Residential Council, the ULI Europe Residential Council, the GRI Global Committee on Multifamily and BTR, and is a senior member of the UK Apartment Association. Tim earned his BS at the United States Naval Academy, a Master of Real Estate Development from the University of Maryland, and an MSc in Sustainable Urban Development from the University of Oxford.

MD, South AmericaGreystar
USA
Thomas Livelli, Managing Director, Chile with Greystar Real Estate Partners ("Greystar"), manages multifamily (for-rent residential) real estate investment and development initiatives for Greystar in Chile and is spearheading the firm's continued growth in the region. Prior to this role, Mr. Livelli was Senior Vice President with Boston Andes Capital, a private equity real estate firm with offices in Boston, Bogotá, and Buenos Aires. Previously, as a Director of Clark Realty Capital, Mr. Livelli was responsible for the financing and development of large scale mixed-use and residential communities with an emphasis on affordable housing in Central America, where he worked closely with the Overseas Private Investment Corporation, a federal a

Head of Europe/UKLincoln Property Company
United Kingdom
Mr. Troy Javaher is currently Managing Director of UK/European operations for Lincoln Property Company (LPC). Lincoln Property Company was founded in Dallas in 1965 and has developed more than 14 million square meters of commercial projects and 220,000 multifamily units at a total cost of over $30 billion. Troy has a Master's degree in Real Estate from Columbia University in New York.

Executive MD, Investment ManagementGreystar
United Kingdom
Wes Fuller is an Executive Managing Director for Greystar and leads the company's Investment Management business, including Fund Management, Portfolio and Asset Management, and the Greystar Investor Relations team. Wes serves as a member of the Greystar Investment Committee and Executive Committee. He is a member of the Pension Real Estate Association, the National Multifamily Housing Association, the Association of Foreign Investors in Real Estate, and the Urban Land Institute. Wes received his bachelor's degree from Furman University in Biology and an MBA from the University of North Carolina's Kenan-Flagler Business School in Real Estate Finance.
Participation is restricted to Committee Members only.
If you would prefer to contact us by email, please send to [email protected].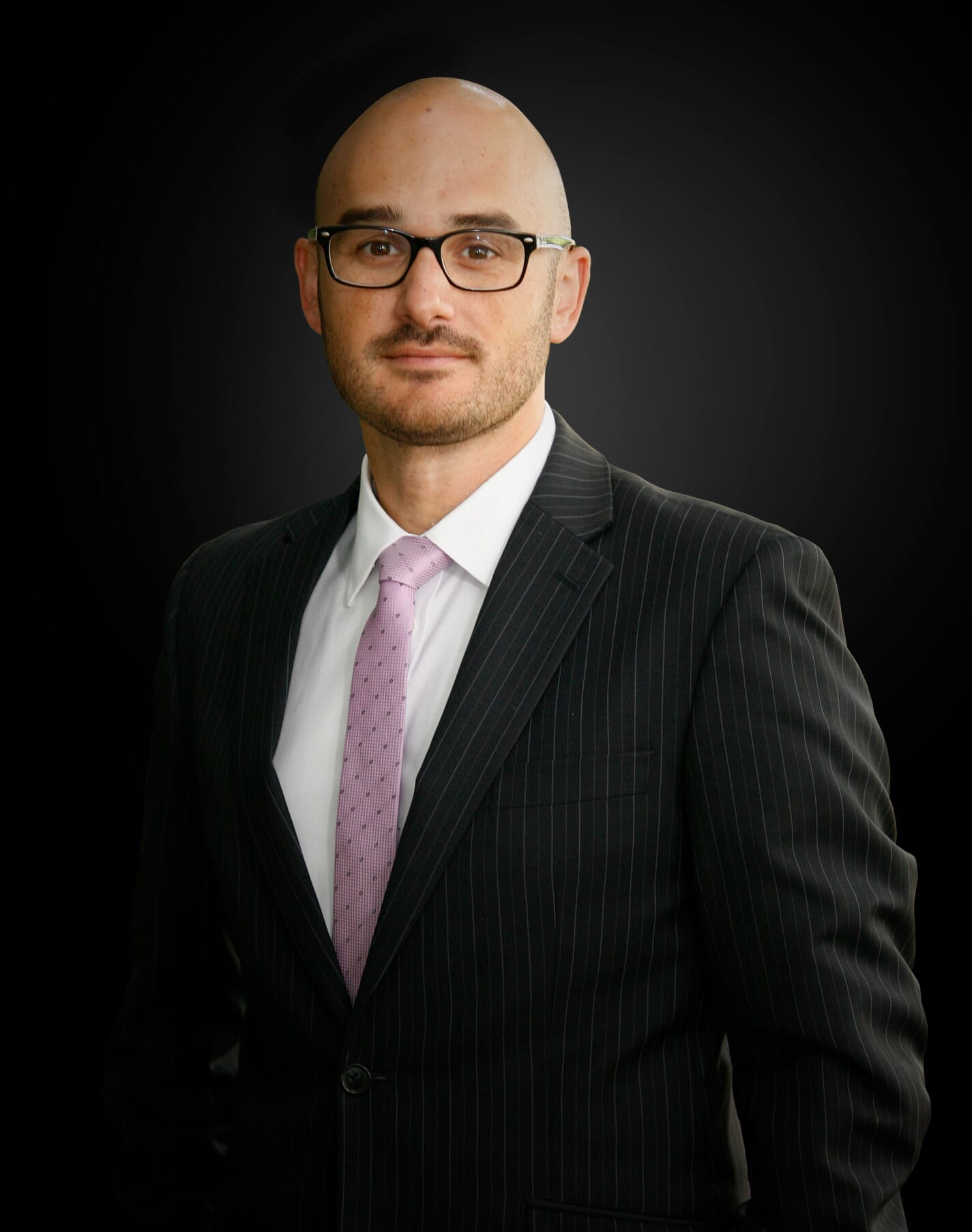 Gustavo Favaron
Gustavo Favaron
CEO
GRI Club
+44 2071215074
Gustavo Favaron is global CEO and Managing Partner of the GRI Group, present in more than 60 countries with the mission of connecting leaders, fostering relationships, disseminating knowledge and contributing to the generation of real business opportunities in the real estate and infrastructure sectors. He is the originator of the club format which has boosted GRI's widespread expansion since 2013. Under his remit are the six GRI Group companies: GRI Club Real Estate, GRI Club Infra, GRI Tech Club, GRI Tech Fund, Smartus and Global Talent. A natural leader and a multicultural professional, Gustavo has a solid track record in business development, strategic planning, integrated management and highly complex negotiations.
This eMeeting is exclusive
for Premium members