GRI Fireside Chat with Ravi Raheja and Sanjay Dutt
SPECIAL GUEST
Ravi

Raheja
Group President
K Raheja Corp
SPECIAL GUEST
Sanjay

Dutt
MD & CEO
Tata Realty & Infrastructure

Group PresidentK Raheja Corp
India
An alumnus of the London Business School, Ravi has over 25 years of comprehensive experience across real estate, retail and hospitality. As a second-generation entrepreneur, he has been actively involved across finance, corporate strategy and planning for the group. It was Ravi's foresight that steered the business towards building a robust portfolio of rent yielding assets. With the endeavour to build 'strong brands' and 'communities', he guided the business to the build-and-hold model rather than build-and-sell, with a focus on global benchmarking. He was honoured with the EY Entrepreneur of the Year Award - 2020 for the Energy, Real Estate & Infrastructure category along with his brother, Neel Raheja.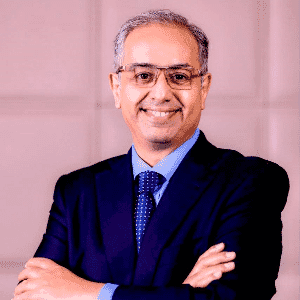 MD & CEOTata Realty & Infrastructure
India
Sanjay is the MD & CEO of TRIL and Tata Housing with over 28 years of experience in the Real Estate Development and Consulting space. He is managing 20 ongoing projects across 13 cities in India, Sri Lanka & Maldives, incl. Commercial, Retail, Hospitality and Residential as well as infrastructure projects incl. 3 rope ways, 4 roadways & a Metro project in Pune. Previously, he was CEO India Operations & Private Funds with The CapitaLand, a multinational Alternative Asset Management Company. Sanjay spent 23 years with top 3 global real estate consulting companies. He was MD South Asia at C&W (2001-2008 and 2012-2016), also CEO Business with JLL (2008 – 2012) and was one of the founder member of CBRE, India (1996-2001).
Co-host
Thursday, 7th October
16:00 - 17:15 | Indian Standard Time (GMT+5:30)
Join the event by applying for a Premium membership
Successful registration
33 people are attending
Credit: Goynik / Envato Elements
EVENT MANAGERS
Anubha

Garg
Director, India
GRI Club
Tanya

Tandon
Country Head, India
GRI Club

Anubha
Director, IndiaGRI Club
With 13 years of experience, Anubha currently leads the Business Development strategy, New Members & Sponsors Acquisition, Content curation, Event production for the GRI India Real Estate Club. She also has experience in Sales Consulting for start-ups. She has sold high-value solutions across diverse Industries: Food & Facilities Management, Marketing & Advertising (Branded Alliances, Event Sponsorships, ATL & BTL activities), Database Services etc.
 A computer engineer to a strong sales professional - key traits leading this career journey have been a keen client need assessment aptitude, analytical approach, business & financial acumen, data-driven decision making, ability to learn fast and a persistent determination to help clients.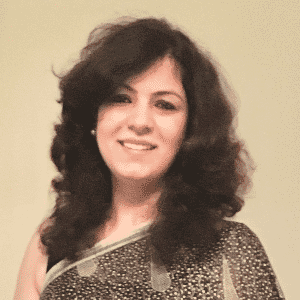 Tanya
Country Head, IndiaGRI Club
Join Ravi Raheja, Group President, K Raheja Corp and Sanjay Dutt, Managing Director & CEO, Tata Realty & Infrastructure - Two Leading Developers and Highly Respected Professionals, for an informal conversation to understand the demand perspectives for one of the leading real-estate developers in India, K Raheja Corp across the four major segments, Offices, Retail, Hospitality and Luxury Residential. Innovation, commitment to ESG guidelines, customer centricity, and best practices on financial achievements are some of the trademarks of these business leaders, the session shall aim to address the following topics:

Demand Perspective across their diversified business portfolio across their sundry segments: Offices, Retail, Hospitality and Residential. How to remain agile?

COVID Accelerated Trends - Short term vs. long term strategies

Anticipating Customers' Needs: Turning trends into outstanding projects
Sponsorship opportunities
GRI eMeetings offers a unique opportunity for companies to raise their profile in front of the most senior executives of the Real Estate industry worldwide.
Contact our team and check the sponsorship and exposure opportunities according to the strategy of your company.

Sponsorship Opportunities
Successful registration