COVID Pricing Pulse Check & Growth Strategies to Remain Competitive Across All CRE Asset Classes

Real estate players are adapting their commercial real estate asset strategies to the changes in pricing and demand across the USA, but just how much have the rules of the game changed?
This GRI Club USA eMeeting will gather asset owners, investors, fund managers, and lenders to frankly discuss the state of play for commercial real estate transactions, benchmarking against US regional economies, and price comparisons across assets. Strategies to reposition assets as a result of COVID-accelerated trends and long-term demand changes will also be featured.
New Fundamentals: What's the state of play per sector?
Resilient Portfolios: Diversifying asset classes, locations & risk levels
Distressed Assets: Will repurposing be the only way forward for suffering sectors?
Demand vs Supply: Any regional economies overheated?
Valuations & Repricing: Any sectors hit the bottom, when will pricing reflect new reality?
Dealflow and Opportunities: What can be expected in 2021 and how are players adapting their strategies?
Repositioning Commercial Assets, Winners & Losers

Daniel
Senior MD, Retail Group, Capital MarketsJLL Americas
USA

Chase
Vice President, Capital MarketsThor Equities
USA
Looking to speak to investors interested in logistics, life science and tech office direct or programmatic investing in the US, Europe and Mexico.

Kimberly
CIO, Americas and Exec MD, Fund ManagerCBRE Global Investors
USA
Kimberly Hourihan, who joined CBRE Global Investors in 2007, is a Senior Managing Director and Portfolio Manager for the Americas. Ms. Hourihan is a member of the Americas Investment Committee as well as a member of CBRE Global Investors' Global Leadership Team. Ms. Hourihan has over 20 years of real estate investment experience. In her previous role with the Firm, she served as a Managing Director and the Portfolio Manager for two international sovereign wealth fund clients with total assets under management with the Firm of more than $4 billion representing 11.7 million square feet. In this position, Ms. Hourihan was responsible for client relations, portfolio management, asset management, acquisitions and dispositions.

Marc
Head of Real Estate & Alternatives AssetTIAA
USA

Matthew
VP - Capital MarketsThe John Buck Company
USA
Matthew directs JBC's capital markets efforts, with a focus on structuring and sourcing equity for JBC's direct and commingled investment vehicles. Prior to JBC, Matthew practiced law at Skadden, Arps, Slate, Meagher & Flom, where he focused on large complex real estate transactions for institutional investors. Russ
PrincipalOcean West Capital Partners
USA
Participation is restricted to Club Members and eMembers.
If you would prefer to contact us by email, please send to [email protected].

Fernanda
Senior Club Director USA & BrazilGRI Club
An enthusiast of the Real Estate world, with more than 15 years playing different roles in this industry - first as an architect then as developer manager and for the past few years as a relationship director for the GRI Club. I am focused on connecting the world's leading Real Estate players across the globe, creating relevant content and opportunities for high-level networking.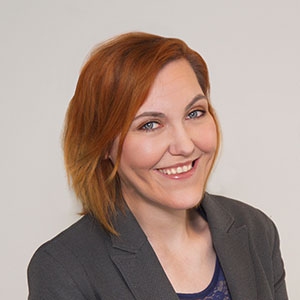 Kirsty Stevens
Kirsty Stevens
Global Head Content, EU & USA Accounts
GRI Club Global
0787150599
12 years experience within conference production in infrastructure, tax, finance and real estate. Previously working with RICS for four years helping drive the global CPD rollout. I have been with GRI Club for over 4 years, from Sales Director, UK Markets Director, Content Director and now as Global Head of Content with Sales Specialty within our Europe and USA markets. Ask me about our European events,asset class specialisms and connecting wtih investors globally. BA Hons in Philosophy from Kings College London, hobbies include Rugby, Theatre Production and Time Out Tastemaker.

Need help?
WhatsApp Assistance
Monday to Friday - 8:30 a.m. to 6:00 p.m.