*This event is restricted to Committee Members only. If you are interested in becoming a Committee Member, apply to join below:
Wednesday, 24th November
14:00 - 15:00 | Singapore Time (GMT+8)
Join the event by applying for a Courtesy membership
Successful registration
21 people are attending
Credit: dit26978 / Envato Elements
EVENT MANAGER
Anubha

Garg
Director, India
GRI Club
Caroline

Zurakowski
Director RE Asia Pacific
GRI Club
Tanya

Tandon
Country Head, India
GRI Club

Anubha
Director, IndiaGRI Club
With 13 years of experience, Anubha currently leads the Business Development strategy, New Members & Sponsors Acquisition, Content curation, Event production for the GRI India Real Estate Club. She also has experience in Sales Consulting for start-ups. She has sold high-value solutions across diverse Industries: Food & Facilities Management, Marketing & Advertising (Branded Alliances, Event Sponsorships, ATL & BTL activities), Database Services etc.
 A computer engineer to a strong sales professional - key traits leading this career journey have been a keen client need assessment aptitude, analytical approach, business & financial acumen, data-driven decision making, ability to learn fast and a persistent determination to help clients.

Caroline
Director RE Asia PacificGRI Club
Caroline Zurakowski (祖拉) is a Director, Real Estate - Asia Pacific based in Shanghai, China. Caroline has extensive, cutting-edge understanding of the technologies and best practices that drive today's businesses in China. She holds a BA in International Relations, a Master in Science and Security from King's College London and a Business Administration and Management course at JiaoTong University. She has been working in Innovation Consulting in China since 2019, hosting over 500 Investors and C-Level Executives from +200 different organizations. Now she is responsible for the GRI expansion across Asia-Pacific region.
+8615601717339
+8615601717339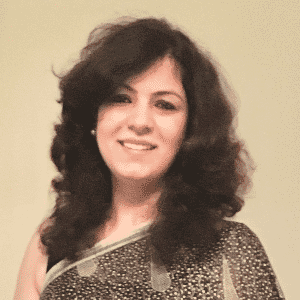 Tanya
Country Head, IndiaGRI Club
GRI Club Committees set the professional standard for peer-to-peer knowledge sharing in order to identify new trends, capitalise on growth opportunities and aid deal flow discovery worldwide.
What to say about the huge potential of Asia-Pacific region? It's a fast-developing environment, with an enormous population and different markets blooming. Economies in countries throughout the region are rising and investment volume is set to increase, creating opportunities to grow businesses in a multitude of industries.
The Real Estate market will have to deal with the current shift in workplace strategies. While investment sentiment continues to strengthen, organizations began to look beyond the pandemic. With the word flexibility in mind, corporate executives have been trying to evaluate and rethink their office space utilization, and hence their real estate portfolios.
Curated purely by members spanning across Asia Pacific, this committee meets every alternate month to share the current sentiment and investment appetite, and to debate where the market is going.
GRI APAC Committee
Future of Offices & Workspaces
Sponsorship opportunities
GRI eMeetings offers a unique opportunity for companies to raise their profile in front of the most senior executives of the Real Estate industry worldwide.
Contact our team and check the sponsorship and exposure opportunities according to the strategy of your company.

Sponsorship Opportunities
Successful registration