Before Covid-19, Multifamily rented residential assets were riding a wave of high demand from an end user but also from a long term risk reward investors' perspective. As investors flee to safety, how might drawing on different models globally help us map the risk/reward curve impacts and sub sector resilience in a post coronavirus world?

This eMeeting will debate the living classes' fundamentals of raising, deploying capital and developing BTR and Multifamily assets in order to map what makes sense in a coronavirus recovery world for the global marketplace.
Global Patterns Of Evolving Multifamily/BTR Housing Assets In A Disruptive Market
The discussion will touch on:
How are different models evolving around the world? 
Comparing global relative performance of the living sectors  
Sector Performance & Investor Appetite -Which are the most resilient of the sector sub-markets?
Any patterns of behaviour of investor flows? 
Scale - JVs too big to deploy but is everyone too small?
Asset, Location and Demographics - What to buy and where?
Development Risk - On Institutions' radar?
Construction risk & cashflow in the current situation
Crossborder JV Strategy vs Local Approach

Alexandre
CEOVitacon
Brazil
Alexandre Lafer Frankel is founder and CEO of VITACON S.A, a Brazilian leading home-builder, known for innovative developments in Sao Paulo´s prime areas.The company is recognized to set new market trends and create a more collaborative city that features modern technology with a partnership with IBM and Intel and world class design architecture. VITACON has been co investing with worldwide funds to develop residential buildings in Brazilian major cities.

Anil
Founder & CEONode
UK
Anil is Founder and CEO of the Node group of companies and is responsible for the overall management, investment activities and expansion of Node throughout the US, Canada, UK, and Ireland. Anil has worked in real estate for 15 years in the US and Europe, including nearly 11 years at Blackstone, the world's largest private equity real estate firm with over $100 billion of assets under management.

James
Head UK, Head Residential & Logistics EUOxford Properties Group
UK
James has responsibility for leading the execution of Oxford's European investment strategy, with a particular focus on the UK. James's remit extends across all major asset classes as well as leading the European recapitalization program in London. In addition, James has assisted with Oxford's expansion into Asia and is responsible for developing and managing key partner relationships. James has 10 years' experience across a variety of real estate investment, development and funding transactions with an aggregate value of over £8.5 billion. He has led some of Oxford's most strategic, high-profile and complex European transactions, completing in excess of £5.5 billion since joining Oxford at the beginning of 2014.

Kirk
CIORound Hill Capital
UK

Louie
SVP InvestmentsCadillac Fairview Corporation
Canada

Richard
Co-Founder & Managing DirectorApache Capital Partners
UK
Richard has been instrumental in the rise of alternative real estate sectors in the UK, particularly Build-to-Rent, Student Accommodation and Senior Living. Richard co-founded Apache Capital Partners in 2008, which, in partnership with Moda, has a £2bn pipeline of more than 6,500 BTR homes in the UK. Richard is also a member of the IPF Residential Special Interest Group (SIG) Committee.

Rodrigo
Co-Founder and COOHASTA Capital
Mexico
Rodrigo is Chief Operating Officer and Co-Founder of HASTA Capital, as well as Director General of HASTA Capital Mexico and a member of the firm's Investment Committee. Prior to founding HASTA, Rodrigo was Managing Director for Greystar Real Estate Partners in Latin America, where he was responsible for all of Greystar's business activities in the region, including the company's Investment, Development, and Property Management divisions. Rodrigo was responsible for investing a $250M USD equity fund and of the sourcing, underwriting, negotiating, and execution of the development deals that made up that fund. Rodrigo was also responsible for the management of a 2,000+ unit portfolio in Mexico.

Tim
Head of Residential EuropeCA Ventures

Tom
MD, South AmericaGreystar
USA
Thomas Livelli, Managing Director, Chile with Greystar Real Estate Partners ("Greystar"), manages multifamily (for-rent residential) real estate investment and development initiatives for Greystar in Chile and is spearheading the firm's continued growth in the region. Prior to this role, Mr. Livelli was Senior Vice President with Boston Andes Capital, a private equity real estate firm with offices in Boston, Bogotá, and Buenos Aires. Previously, as a Director of Clark Realty Capital, Mr. Livelli was responsible for the financing and development of large scale mixed-use and residential communities with an emphasis on affordable housing in Central America, where he worked closely with the Overseas Private Investment Corporation, a federal a

Yolande
Professor of Real EstateUCL
Participation is restricted to Club Members and eMembers.
If you would prefer to contact us by email, please send to [email protected].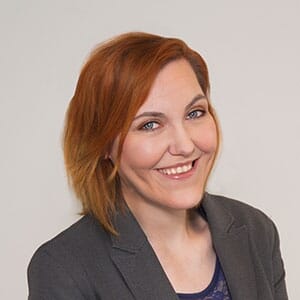 Kirsty
Senior Director - USA, Europe & Global ResearchGRI Club
I have over 10 year's experience in conference production; 7 of which have been in the real estate, venture capital and private equity sectors. I am particularly passionate about BTR, light industrial, global geopolitical and social disruption. At GRI Club, I lead our production team across Europe to develop meaningful events and club meetings for our members.

Need help?
WhatsApp Assistance
Monday to Friday - 8:30 a.m. to 6:00 p.m.