14th November
15:00 - 16:00 | Greenwich Mean Time (GMT+0)
Join the event by applying for a courtesy membership.
This membership will grant you
free access to our global community
, allowing you to connect with
more than 10K members
, as well as to participate
unlimitedly in our courtesy online events
.
Successful registration
22 people are attending
Credit: Towering Goals / Adobe Stock
EVENT MANAGER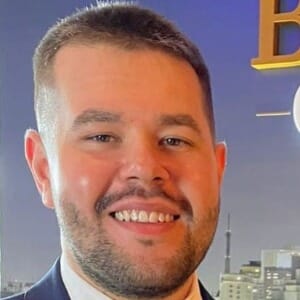 Ludwig
Production Manager, Real Estate Southern EuropeGRI Club
International Relations and Affairs Analyst and Economist at Faculdades de Campinas (FACAMP). Study abroad in France and Bachelor of Business Administration (BBA Program) at ICN Business School. Currently, Production Manager, Real Estate Southern Europe, Global Tech & Innovation at GRI Club. I'm an experienced conference/event producer with +4 years of experience in the real estate industry, producing local and global private gatherings for leading real estate players and companies. Responsible for the whole cycle of production activities, including project management, market research, program and business development, for online and face-to-face meetings. Brief work with commercial team and customer relationship.
+55 19 99281-2795
+55 19 3203-0645
GRI Club's Global Committees set the professional standard for peer-to-peer knowledge sharing in order to identify new trends, capitalise on growth opportunities and aid deal flow discovery worldwide.

Curated purely by members, spanning 100+ countries, and across all asset classes, this global committee meets two times a year to share the current sentiment, investment appetite and debate where the market is going.

Participation is open and welcome to all GRI Club Members, under the wing of the specific committee chapter. Be part of the global dynamic exchange and always be present for the opportune moments in your asset and region.
What is an Online Meeting? How can I participate?
Our discussion co-chairs kick off the knowledge exchange. After that, you can join it as much as you like:
peer-to-peer, capital to product, and behind closed doors.

What is an Online Meeting
An exclusive, private and regular online gathering of the Club Members. Is the seniority of the boardroom from the convenience of your desktop.
Who can join
Senior investors, lenders and developers active in the infrastructure and real estate market.

How to join
Click on "Join the Event". After that, our team will check your eligibility. If you qualify, you will get your GRI Online Membership (no cost, contract or expiration date).
Sponsorship opportunities
GRI eMeetings offers a unique opportunity for companies to raise their profile in front of the most senior executives of the Real Estate industry worldwide.
Contact our team and check the sponsorship and exposure opportunities according to the strategy of your company.

Sponsorship Opportunities
Include your information below to apply for sponsorship opportunities
Successful registration
This event is exclusive for GRI members.